10 Bedroom Lighting Ideas From Dunelm That Transform Your Sleep Space
Here are some bedroom lighting ideas to brighten up your sleep space while you're not sleeping!
Sure, you'll go to sleep with your lights off and curtains closed, but that doesn't mean that your bedroom should be dim and dark throughout the day. If you're simply lounging in bed and reading a book, you'll need some nice bedroom lighting if you don't want to strain your eyes.
Now, we all know that a nice bedside table lamp is a good lighting choice, but it's hardly the only one.
On that note, we've decided to explore some bedroom lighting ideas to help you brighten up your sleep space.
Add a header to begin generating the table of contents
Flexibility is the key to a well-lit bedroom!
Making sure that you're able to adjust the lighting to your liking in order to set the mood should be paramount for your bedroom. Whether we're talking ceiling light or bedside lamps – you'll want to make sure that you can adjust your lighting fixture any way you like. Want an ambient light? Okay, you got it. Want an overhead light for reading? You can do that as well.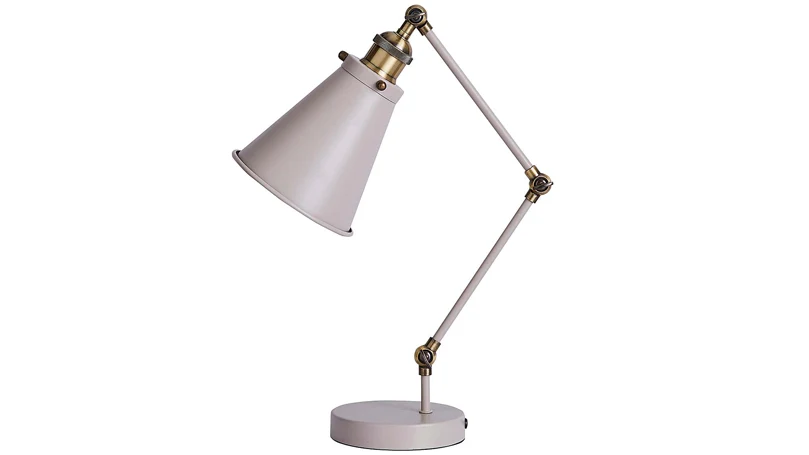 Spice it up with a floor lamp
A floor lamp in the corner is always a nice touch!
Floor lamps are not only for the living room. A well-placed floor lamp can really tie your bedroom together.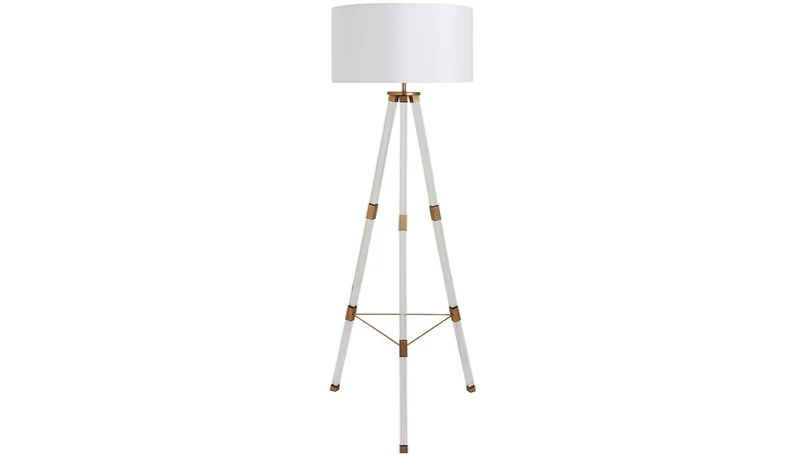 Place it behind a bed or in a corner, and you'll have some nice, ambient lighting that will transform your bedroom. You don't even have to use it that often. A floor lamp just looks good, and is a great design choice for a bedroom.
You need a dimmer switch!
Adjustable lights are very important for a bedroom. Whether we're talking wall lights or table lamps, you want to make sure that you can adjust the light to set the mood.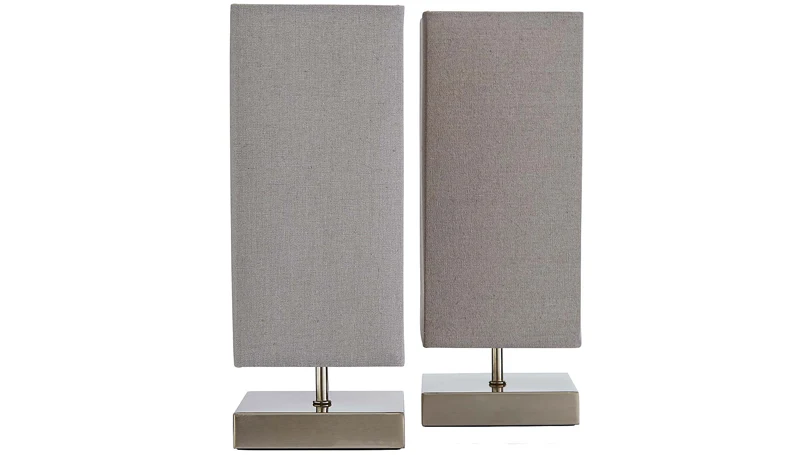 If you want to create a romantic evening for your loved one, harsh lighting isn't your best friend. A dim, softer glow coming from a lightbulb is a much better option. So, make sure your bedroom lights come with dimmer switches.
Oversized nightstand lamps
A large nightstand lamp is a statement piece!
You'd usually want to keep your nightstand clutter-free, but an oversized nightstand lamp will look very good – ask any interior designer. Bedside lighting is often overlooked, and people will generally just put any lamp on their nightstand, but you want to be different.
You want to make a statement with your nightstand bedside lamp! Just make sure you go with a warm light – you don't want to blind yourself after all.
A light source in a wardrobe is always welcome!
If you're waking up before your partner, you don't want to wake them up by turning the lights on just to choose your outfit for the day. So, what do you do? Well, you install a small light source in your wardrobe.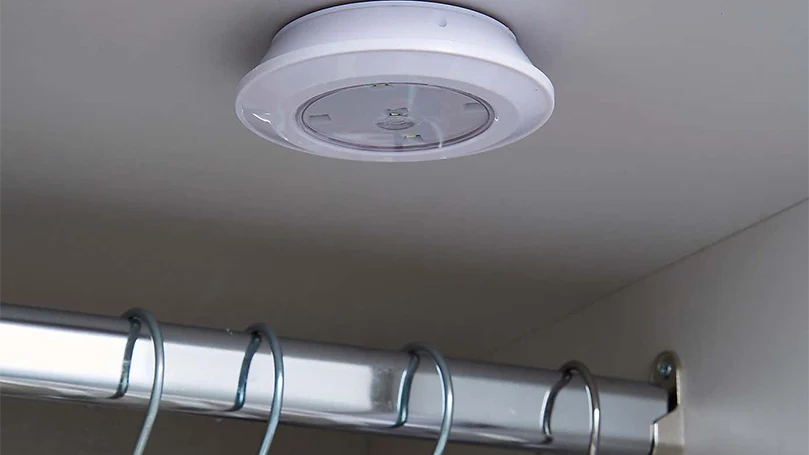 You'll want to go with a small, battery-powered LED bulb or a simple accent lighting so you don't light up the whole room, so keep that in mind.
Minimalistic ceiling lamp
A small pendant light is all you need!
Minimalism is the number one trend for bedrooms nowadays, so it would only be right if you choose a minimalistic ceiling lamp for your bedroom.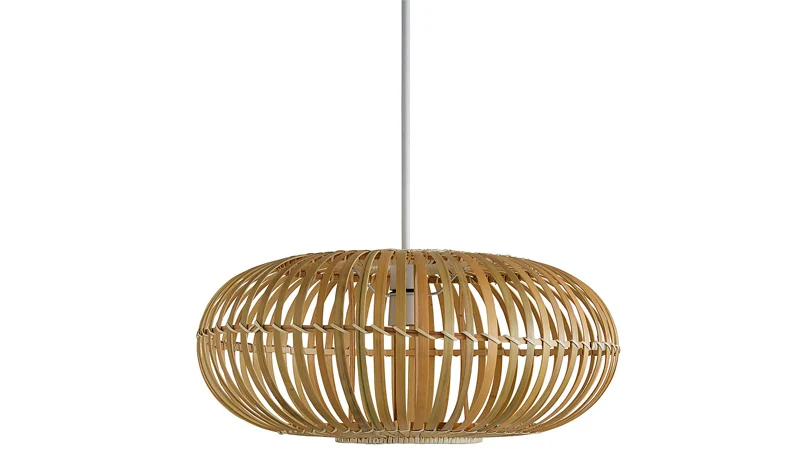 Ceiling light sources are usually the ones that get the least usage in a modern bedroom, so you don't have to go overboard. Just get a small, simple ceiling lamp and call it a day. Or night, whatever you feel like it.
A separate reading corner
Read before bed- but not in bed!
Reading in bed is the best way to unwind after a long hard day, and is also the best way to put yourself to sleep. Because of it, bedside tables are usually the place where you'd find a reading lamp.
However, bedside lights could disturb your partner if they want to sleep as you read, so you'll want to get a separate reading corner with a focused task lighting source, so you can read in peace while your partner snoozes in peace.
Wall lamp for illumination of a specific area
Everyone needs a good wall lamp!
Wall lamps are great for illumination of a specific area like dressing tables or even reading corners. What's great about them is you can experiment as much as you light. Hang directional lighting, picture lights, wall sconces, or anything that crosses your mind. As long as your specific area gets some mood lighting  – you've done a great job.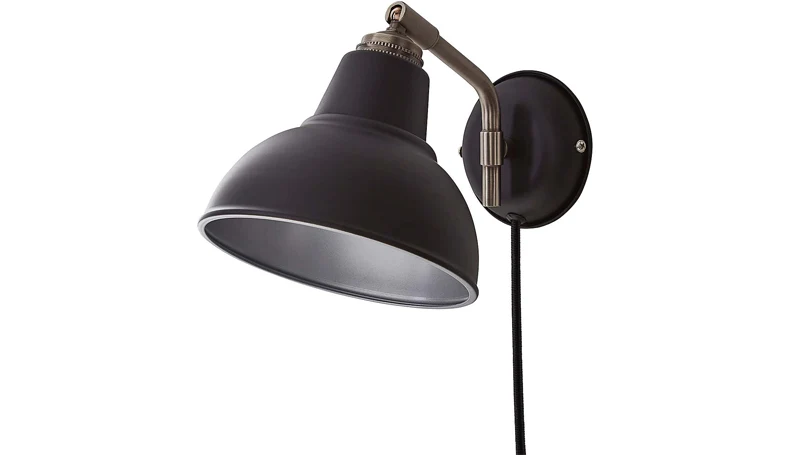 Everyone needs a great chandelier!
Pendant lights don't have to be minimal. In fact, they can be as outrageous as you want. And, want to know the best thing about them? You can even use them as a bedside lamp.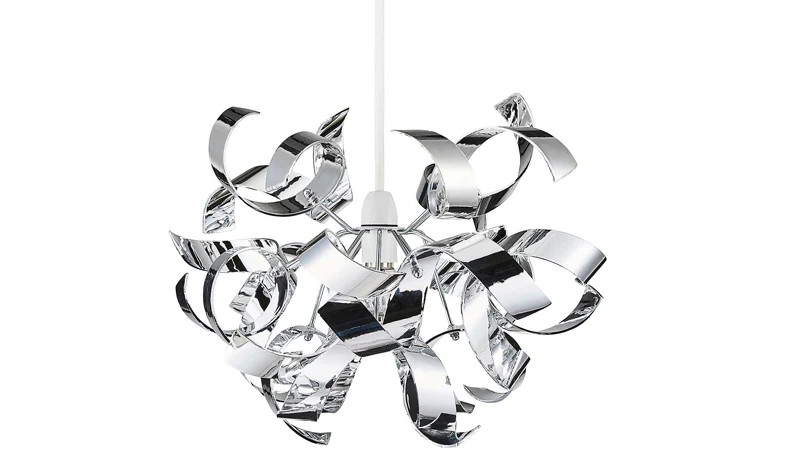 Seriously, suspend your pendant lights from the ceiling really low, and you'll have yourself a lovely, extravagant piece for your bedside light. You have all the options in the world – just play around with it.
There needs to be a focal point!
The focal point of every bedroom is the bed itself. So, after you invest in a wonderful bed, make sure you make it a real focal point by accentuating it with a statement piece of a chandelier or any other ceiling lighting.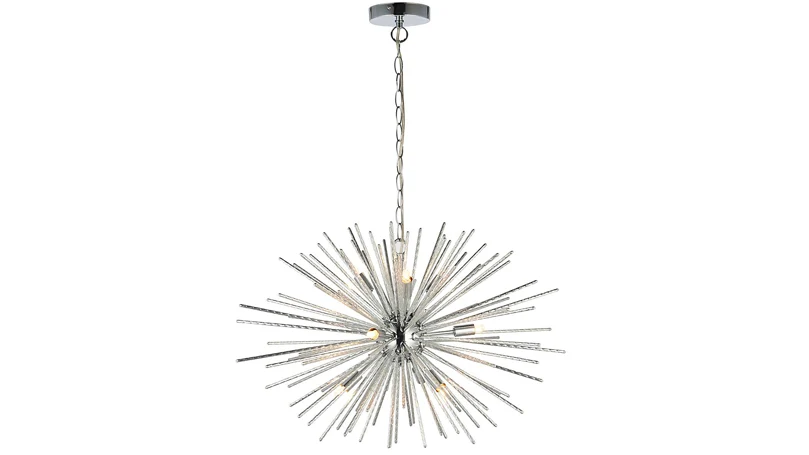 Just don't get a semi-flush ceiling fixture, as that won't really amount to much. Keep that solution for your foyer.  Ceiling lights are your friend – play with them!
How to know what lighting is the best for my bedroom?
This might sound tricky, but it's actually pretty easy.
The main thing to keep in mind when designing a lighting scheme for your bedroom is understanding your furniture, the outline of your bedroom, and its size. You don't want to get overpowering lights or overdo it with wall lighting if you have a tiny bedroom.
More light isn't necessarily better, especially if it's artificial light, and especially when it comes to the bedroom. Make sure to fully understand your space and work with it. If the bedroom's large – go for it. If it's small, well, you're about to find out…
Lighting up a small bedroom
A small bedroom can always benefit from a natural light source. A window that will shine sunlight into your bedroom in the early morning is the best thing you can do. That will help you save space, but also create a nice mood in the room.
However, you'll also want to focus on artificial lights, as well. Apart from practical lighting, you'll probably want to focus on recessed lighting, like adjustable bedside table lamps or some warm, soft wall light. Nothing overpowering, just something to tie the room together.
What lighting is not recommended for a bedroom?
Finally, let's talk about the lighting that is not recommended for a bedroom.
First of all, you'll want to make sure to eliminate all the blue light sources from the bedroom. So, no TV's, projectors, or any screens.
Also, you don't want anything that's too bright or too "white". You'll want to sleep in a bedroom, after all, so keep the lights warm.
Finally, stay away from LED strip lights. They might be okay for setting the mood with all the colour-changing and everything, but unless you're a teenager that plays games on Twitch – you don't need LED strips in your bedroom.