15 Bedroom Rug Ideas To Make Your Sleeping Space Cozy
There is no doubt that the bed is the centerpiece of the bedroom. Wardrobe and other pieces of furniture are also very important for both aesthetics and functionality. But there are some other things that can set the tone in the room as well.
When equipping a beautiful modern apartment bedroom you should definitely have functionality on your mind. It should be your oasis where you will rest and sleep peacefully, and where everything will be tailored to your needs. That's why most people buy bed frame, mattress and pillow first, then wardrobe, nightstand and other useful pieces of furniture. Many also decide to buy TVs, although it is not recommended to be exposed to blue light before bedtime.
But once you've bought it all, you will realize that a few more things are needed to make the bedroom complete. Without those items, the bedroom would look more like an Airbnb property than a very elegant room. Those items are above all curtains, carpets and rugs. Rugs not only have an aesthetic role, but also contribute to comfort, same as blackout curtains and carpets. So let's go through some of the best bedroom rug ideas together.
Should I place my bedroom rug in front of the bed?
Where you will place your bedroom rug depends on several factors. The main factors are the size of the bedroom, budget, needs, as well as your preferences. If you have a small bedroom, a large rug that covers the entire floor will make the space smaller visually. Also, the size of the rug dictates the price. Once again, you must not forget functionality, nor aesthetics.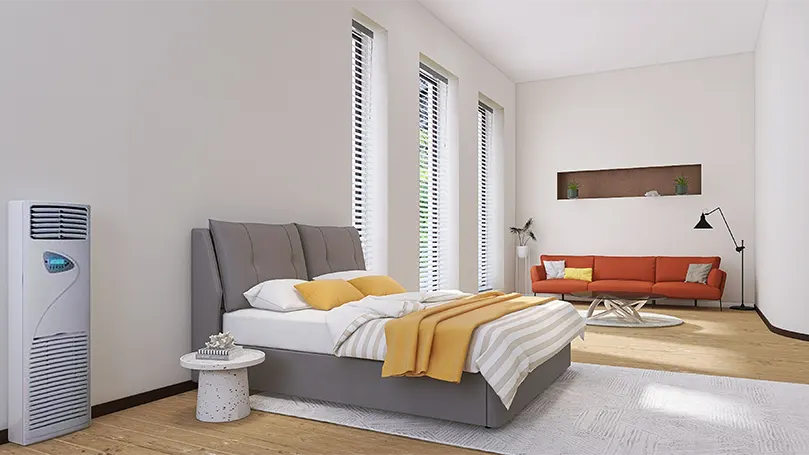 Generally interior design experts advise you to opt for one of three options – wall to wall rug, rug covering 2/3 of the room or small bedroom rug. The big rug will immediately become one of the most striking items in your bedroom, so pay attention to its appearance since it will affect significantly overall look of bedroom. If you want a big rug, but you don't want to cover the whole room both for aesthetics and for the price, then 2/3 is a great choice. If you don't like how big the rug looks or you have a small bedroom, then buy one or two small rugs and place them right next to the bed, not in front of the bed. The point of rug is that when you get up, you put your feet on a soft and warm rug, not on the cold hardwood floor.
What type of rug is best for bedroom?
There are so many different types of rugs and they are all fantastic, so there is no one answer to this question. The most important thing is to fit the rug into the interior and the rug that fits perfectly is the type you need to buy. When we talk about types, you probably first think of different styles, but materials are equally important. Which material you are going choose, whether it will be a natural or synthetic material, as well as the method of processing, all this will significantly affect the characteristics that the rug will have.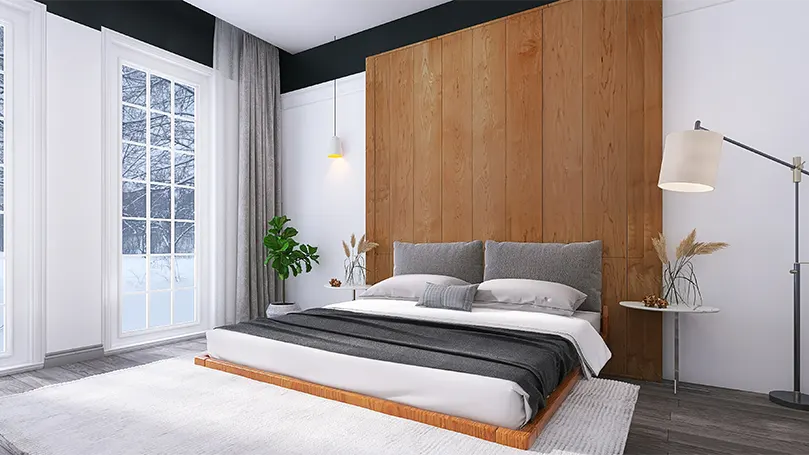 Remember that you will need a rug pad for some types of bedroom rugs. To prevent slipping, add rug pad, because the slippery surface you walk on can even lead to injuries. Also rug pad will make the surface softer, which is one more advantage of rug pad.
Chinese-style rugs can fit into different types of interiors, although at first glance it may seem that they are only suitable for vintage mansions. Art Deco is a style from the early 20th century and Chinese-style rugs are a great addition to such homes. But even if you have a modern house, you can find a place for Chinese-style rugs if you really like that style and want chic bedroom. Make sure it doesn't look like a museum piece but something that has a place next to your bed.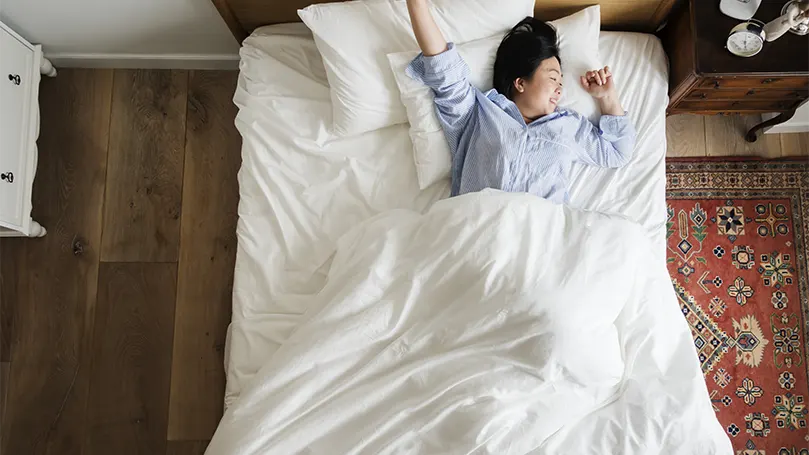 Chinese rugs, as well as the Persian rugs we will talk about in the next paragraph, are a great long term investment. Of course, not all Chinese rugs are of the highest quality and made of wool, cotton, and silk. But those that are, not only maintain the price but become more expensive as the years go by.
Persian rugs & upholstered walls
Persian carpets and rugs have been world famous for thousands of years. Some Persian rugs can even be found in the world's most important museums such as the Louvre and the Hermitage. If they are worth enough to be found in a museum, they are definitely a great choice for your home as well. However, it is not easy to fit them into a modern interior so you will be limited by choices if you want a Persian rug in your bedroom.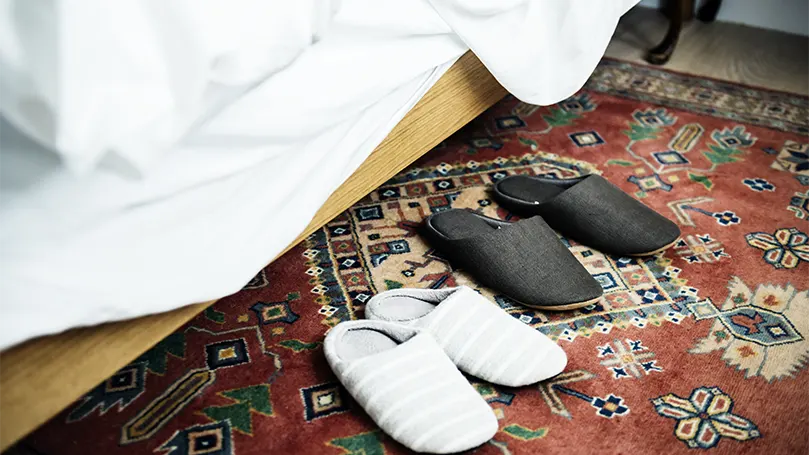 The ideal combination is Persian rug and upholstered walls. It gives a cozy and warm feeling in the bedroom, and we are sure that all your friends will be delighted with how unique your bedroom is. Once again, consider buying a Persian rug as an investment rather than just a purchase. Be aware of counterfeiting, as many try to profit in this way.
Persian and Chinese rugs can be classified as vintage rugs, but they are certainly not the only ones. Vintage is a very broad term because it refers to all the styles from the previous eras. It is not limited to something from 50 or 100 years ago, but it can be anything that is not contemporary.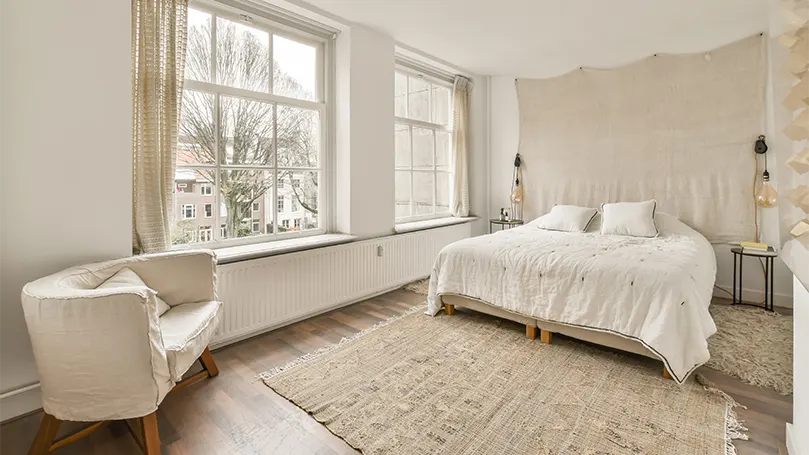 That is why vintage style is always in fashion, whether we are talking about clothes, furniture or homeware. If you are also a fan of vintage style, but you do not want some of the Oriental rugs, first think about which era you like. Do you want your house to look like you are one of the Baby Boomers or do you have a different idea. It is up to you, and we believe that you will find what you are looking for on the market.
Matching bedroom rug with a ceiling
Have you ever heard that matching bedroom rug with a ceiling can look great? If you opt for this combination, stay away from very bright colours, such as red, otherwise the bedroom will not act soothing as it should. But if you choose a moderate colour for the rug and ceiling, it will completely transform the room and give it a new look. This is a great way to make a small room visually larger so that you don't feel cramped and claustrophobic.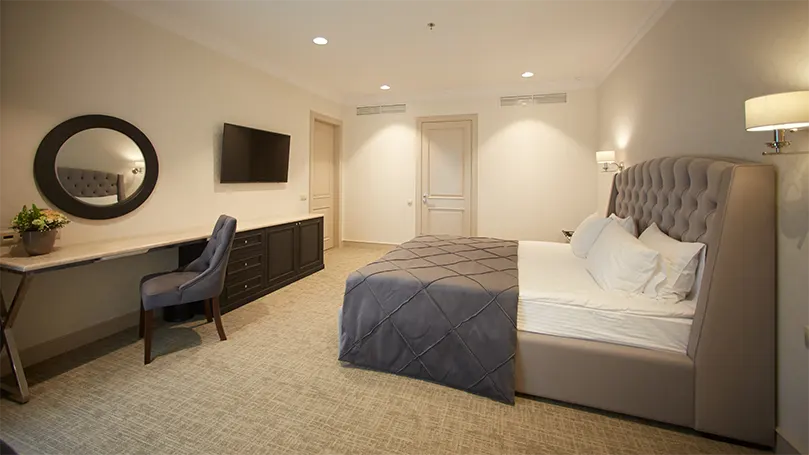 White rug for calming effect
White is equally suitable for the bedroom, living room, bathroom and any other room in the room. It will look especially attractive over beautiful dark hardwood floor. Many different shades of white are available, so you can find exactly the one you need. It doesn't have to be snow white, but it can also be dirty white if it fits better in the interior. Dirty white is somewhere between white and yellow. You can use white rug to complete the all-white bedroom or to break up the flow of some other colour, if you have chosen to make your room all-gray for example.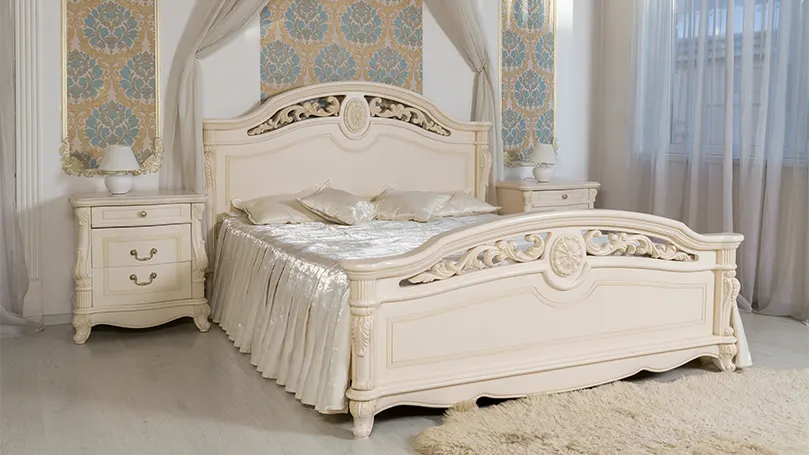 The only downside white rug is that it gets dirty much easier, so you have to be careful not to stain it permanently.
White stripes for everlasting design
White stripes can contribute to everlasting design, so you will have a bedroom that is always in fashion, without having to renovate every couple of years. But stripes don't have to be strictly white. You can choose some other types of strips. Animal print like zebra includes stripes and looks attractive. You can choose the colour combination you want and which is a good match with the rest of your bedroom. But regardless of the color, stripes will visually open up the space.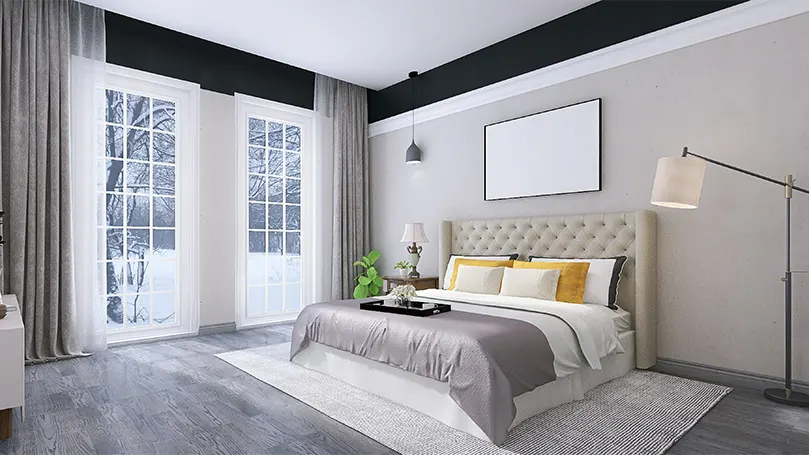 Combine floral rug with floral curtains
Is there anything more British than floral motifs when it comes to interior design? Wallpapers with roses and similar floral motifs are the first association people around the world have with British houses. Films are responsible for that, but that's certainly true, because everything related to flowers is popular in Britain.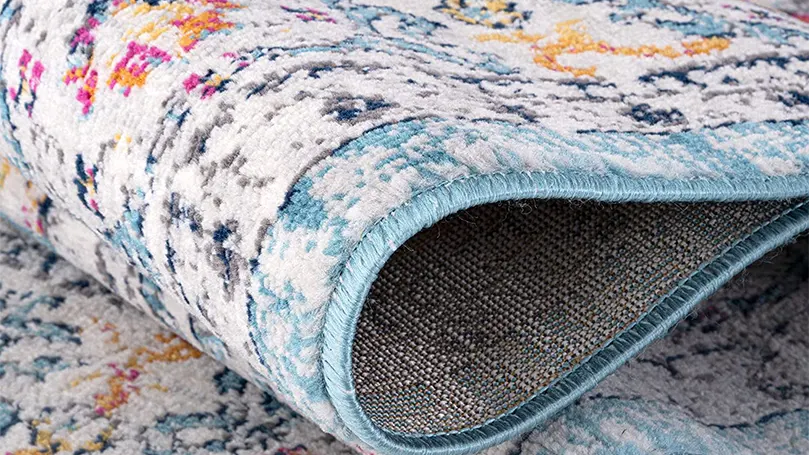 Today, fewer people than before decide to cover the whole room with floral wallpaper, but you don't have to give up on that, if you like it. Floral rug with floral curtains will help you create the ideal balance between a modern house and a traditional one. Both floral rugs and curtains are available in a wide variety of colours.
Wool rugs for winter nights
Winters in Britain certainly do not look like winters in Canada and Scandinavia, but they are not as warm as in the south of Europe either. That is why wool rug can be very useful during winter nights. Most people have central heating, but central heating is usually turned off at night. And then if you have to go to the toilet at night or you are thirsty, you will be very uncomfortable when you stand on a very cold floor. This problem is easy to solve, all you need is a wool rug.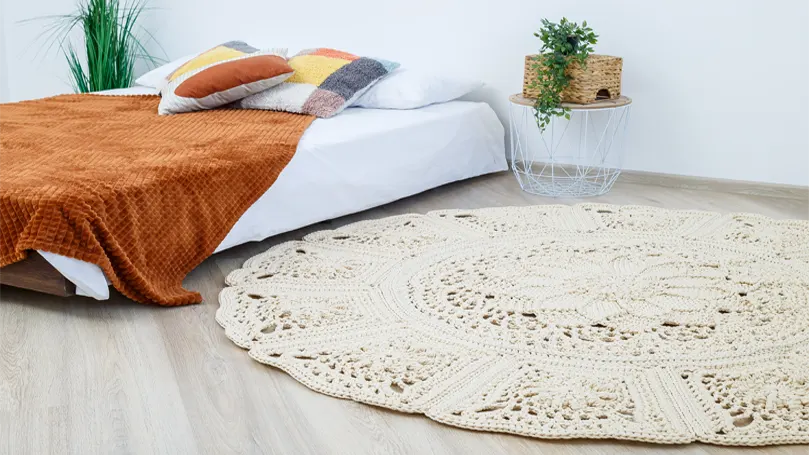 Warmth and cosiness are not the only benefits of wool, but there are more. Wool is naturally hypoallergenic and antibacterial, and you should strive to make everything next to your bed hypoallergenic and antibacterial.
Moroccan patterned rugs may not be as famous as Chinese and Persian, but they do not lag behind in quality. Every Moroccan rug is made from pure sheep wool, so if you want an attractive wool rug this is a great choice. If you come across Berber rugs, it's just another name for Moroccan rugs.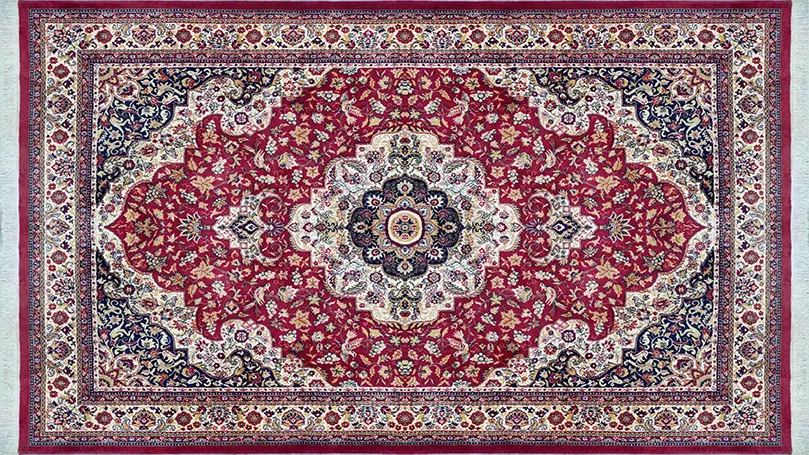 Each rug is hand-woven and hand-made so it takes 6 months to a year to make one. This affects the price, but you will not regret buying it. They have characteristic geometric patterns. The colors are very vivid. Due to its appearance, many use it as a tapestry instead of a rug.
This is a new, quite popular option. You can combine several rugs and put one over the other. This can look great, and it will also make sure you feel warm when you get out of bed and step on the floor. Our advice is to sort the layers by size, from largest to smallest. Also, we think that you should avoid the rugs being completely diverse, otherwise it will look as if you bought used ones at the fair. However, you should play with patterns, because that way you can get completely unique patterns.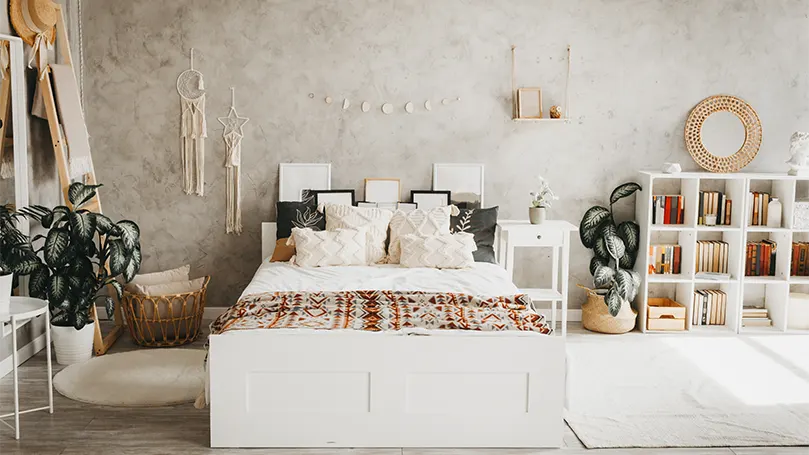 Antique Turkish-style rug
Since we have already mentioned some similar rugs, we absolutely have to mention Turkish-style rugs, because Turkey was as great a civilization as Persia, China and Morocco. When you look at Turkish-style rugs you will notice a mixture of Europe, Asia and Anatolia. Turkey is right in the middle, separating Eastern and Western world. Turkish rugs mostly feature a combination of floral and geometrical patterns. Most common colours are brown, blue and red, although you can find many other colours as well. Wool, silk and cotton are predominant materials.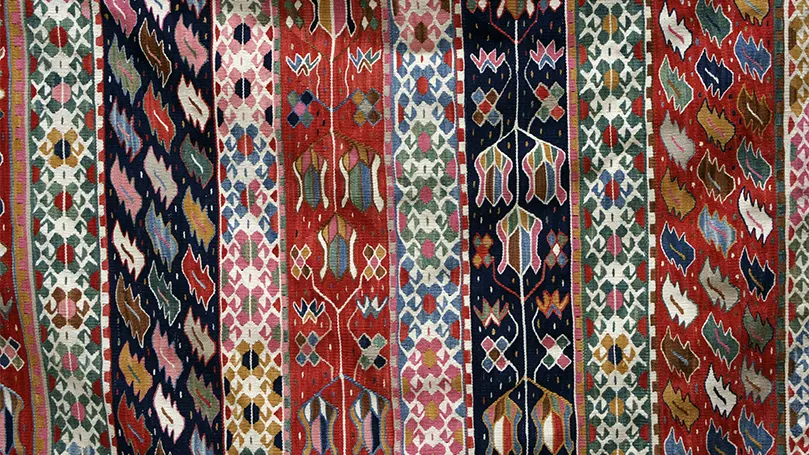 And now something completely different – minimalist Scandinavian design. Half a century ago Scandinavian design principles became very popular. It is characterized by clean lines and natural shades. Since Scandinavian design principles have become so widespread, everyone knows how to distinguish Scandinavian design from other types of minimalism.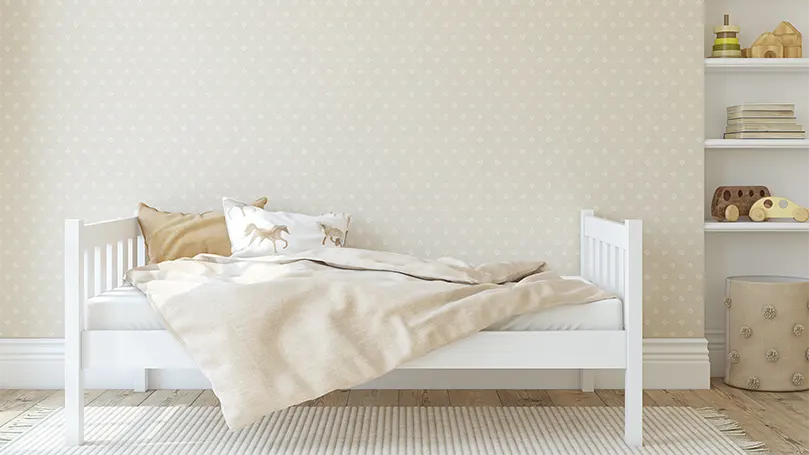 Beige oval or square rug, for example, can be a great addition to a such an elegant bedroom next to modern bed frame. Just because you chose the Scandinavian style, does not mean that the rug must be without patterns or strips. But no more than two colours should be present on the rug.
Green is soothing color and thus it is perfect for bedroom. In your brain, green is connected with nature and therefore calms our body and brain, and this is exactly what we need to have a good night's sleep. There are so many shades of green, and most are suitable for the bedroom. Whether you want light green for your small room or royal green for the master bedroom, it will fit nicely.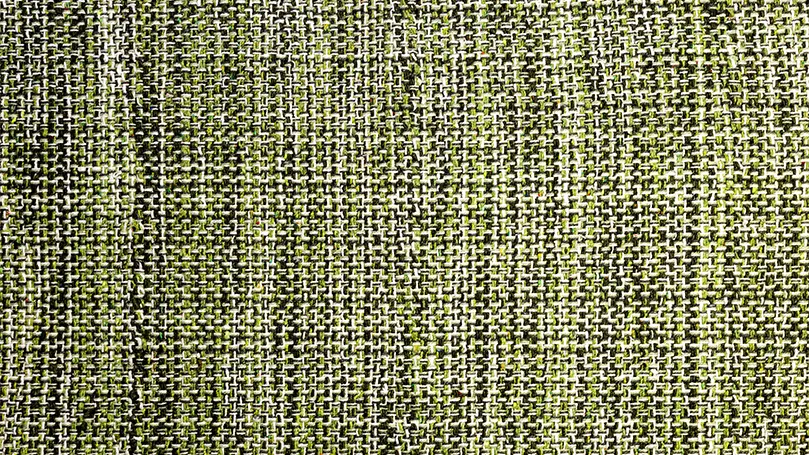 If you want your walls to be a different color, you can opt for green rugs and curtains. To make the whole space livelier, opt for green rug with stripes.
Purple rug for relaxing atmosphere
Let's make something clear right away. Your bedroom should not look like the office of the Senior Undersecretary to the Minister for Magic Dolores Umbridge. If you have watched the fifth part of the movie from the "Harry Potter" series, you know exactly what we're talking about.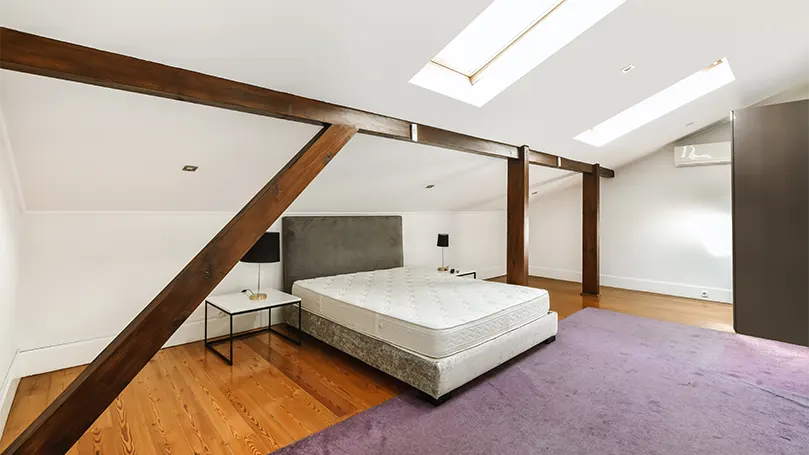 But you can find a violet rug to help you create the perfect relaxing atmosphere. Violet can be light, like lavender, but also much darker. If your walls are painted light, then you can go with darker shade of violet. On the other hand, if the walls are dark, then lavender is the best possible choice.
Faux sheepskin rug for additional warmth
If you are vegan or do not want to spend a fortune on real skin or fur and wool, then look find a rug made of faux sheepskin. Faux sheepskin has relatively similar characteristics as natural sheepskin, which means you will get extra warmth and softness at incomparably lower price.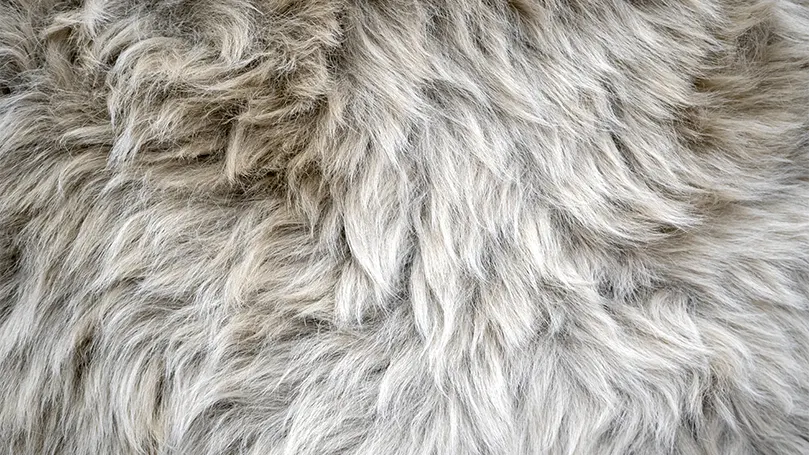 If you don't want to cover your absolutely stunning hardwood floors, but your feet are cold when you get out of bed, you don't have to look any further, you have found what you're looking for.