The Best Alarm Clock: Wake Up Easier in the Morning
An alarm clock is one of the devices we all need. In this article, we will explore different tips as well as the best models of our choice available in the UK market.
Alarm clock is necessary for every man, and especially for all sleepers who have a hard time getting up. It has happened to everyone at least once to oversleep and be late for work or miss an important meeting because they forgot to set an alarm.
That is why it has been an indispensable device in every house for almost 3 centuries. It has changed significantly since it was devised at the end of the 18th century. But its importance remained the same.
To help you buy the best alarm clock, we have written this ultimate buying guide that will give you answers to all questions related to the alarm clock.
IMAGE
PRODUCT
DETAILS

KEY FEATURES:

● FM Radio

● Wireless charging pad

● Atmospheric lighting

View Latest Price

KEY FEATURES:

● FM Radio

● Backup battery

● Projection

View Latest Price

KEY FEATURES:

● State of the art device

● Numerous smart features

● Climate measurements

View Latest Price

KEY FEATURES:

● FM radio

● Big snooze button

● Dual alarms

View Latest Price

KEY FEATURES:

● FM radio

● Fast wireless charging

● Large LED display

View Latest Price
In the last few decades, all devices have advanced so much and so many different models have appeared on the market that it has become difficult to choose. The situation is the same with alarm clocks where you have so many options to choose from, that you may not be able to decide. So, we will break down the 5 most common types on the market.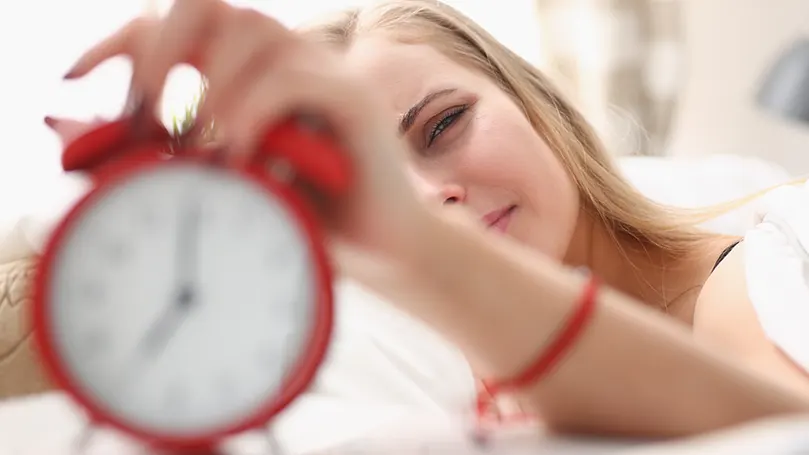 Analog alarm clocks are a traditional type and are also called mechanical. They have existed in an almost unchanged form for centuries, so although they seem outdated compared to new models, they are still very popular. And that is proof of their quality.
Analog clocks have a series of gears inside which are in charge of running the minutes and hours. It usually has 4 hands, to show hours, minutes, seconds and alarm.
They usually have metal bells on the top that are hit by a small hammer, when the alarm should sound. People like this type because of its appearance, as well as because it does not emit light, which disturbs the sleep of sensitive people.
Digital ones are a more modern version that originated in the middle of the last century and from then until today are the most popular choice. You can find models of various looks and functions. Some only function as a clock, while others have various advanced options such as implemented radio and even smart features.
It is easy to set an alarm on them and it is also easy to tell the time, which can be a problem for some people when they are using analog clocks. However, if you are sensitive, you may be bothered by the light that is always present with digital alarm clocks.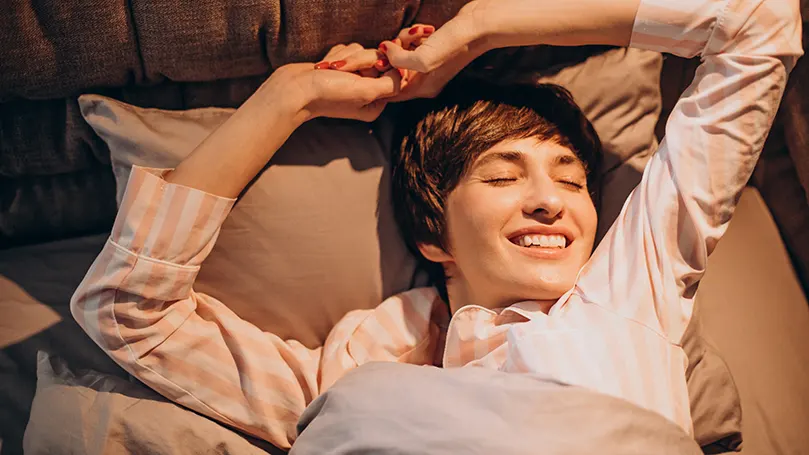 A lot of people are honest when they say they just can't wake up on time. The main reason behind that is duration of the REM phase of sleep. If you can't wake up, probably your REM phase lasts longer than average. That is why even the loudest sounds, which can wake up the rest of the building, cannot wake you up.
But there is a solution, and that is shaking or vibrating alarm clocks. They have a part which you will put on you and that part will start vibrating when it's time to wake up. It is also useful for couples, if they wake up at different times.
We all wake up in the middle of the night and wonder what time it is. But we don't want to roll over in the bed and check it out, because it can wake us up completely. Or you have poor eyesight, so without glasses you don't see anything.
That is why projection alarm clocks have become very popular in the market. They project time onto the ceiling, so it's enough to open your eyes for just a second and see what time it is. And then you can continue sleeping.
 And when it's time for the alarm to sound, it will wake you up with the usual alarm sounds.
Sunrise alarm clocks are also called sun simulators. Since the biorhythm of many people is disturbed nowadays, primarily because they work over the Internet in other time zones, the need for this type of alarm clocks has arisen.
Sunrise alarm clock can help you restore natural sleep cycles if you lie in bed late or if you sleep in a windowless room. It simulates sunsets at night and sunrises in the morning, gradually, and in this way, you will wake up in a natural way. Of course, they also have a built-in classic alarm clock, because you can't count just on the light to wake you up.
What to consider when buying the best alarm clock
You've all heard the saying "Give a man a fish and you feed him for a day. Teach a man to fish and you feed him for a lifetime." That is why it is not enough to just tell you what types you can find and to tell you the best models of our choice, but we will also tell you what to consider when buying the best alarm clock.
Believe us when we tell you there is no shortage of different types on the market. Everyone will find exactly what they need. If you like retro design, your choice will be analogue one. Digital alarm clocks are the most common choice, while for example sunrise and projection alarm clocks are a newer type of devices, but increasingly popular.
If you are a heavy sleeper, don't worry, there is a solution for your problem, and that's shaking and vibrating alarm clocks. And within these categories you will find many more different models, such as digital with jumbo numbers, analogue with roman numerals and so on.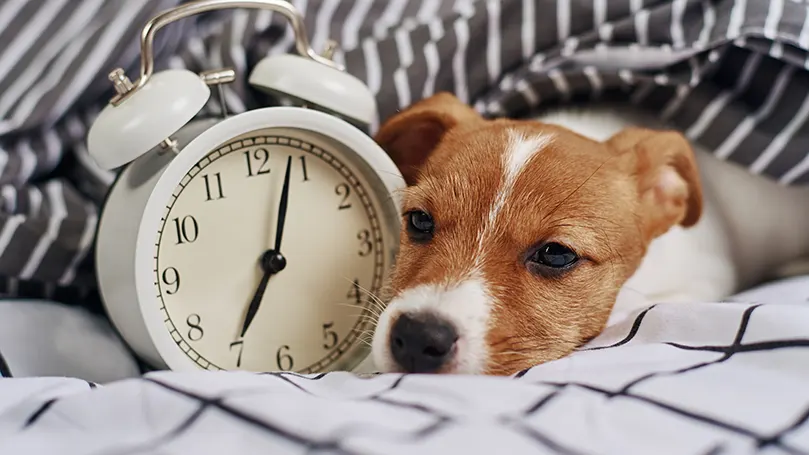 We want to ask you what is your first association when you think of alarm? Well, certainly something like a cartoon where an extremely loud sound wakes you up from your deepest sleep and you don't know where you are. And of course, there are a lot of alarm clocks whose wake up style is just like that. A very loud sound that should wake you up right away.
But there are various others too. We have already mentioned those that vibrate and shake, but there are also those that wake you up with light. And not only sunrise ones, but there are other models that wake you with extremely strong and diverse lights. As for those who wake you up with sound, you can also opt for different models that play nature sounds, music, radio and so on.
You will find whatever brightness you want. If you do not want to have it at all, because it interferes with your sleep, then buy some analogue model. Analog clocks are so used because many people do not like brightness to be present at all.
If on the other hand you want brightness, you can choose from very dim to very bright. Projection ones are usually the brightest, to help you clearly see the time on the wall. Sunrise alarm clocks can also be very bright in the morning but will not disturb you during the night as they follow the natural cycle.
Most alarm clocks work by plugging them in the wall socket. There is no need to have an alarm clock which solely relies on batteries when it will always be next to your bed. However, it would be good to choose a model that has battery backup, just in case.
It can happen that the power goes out, and then if there is no battery backup, you will not wake up in time. Even a short power outage can cause everything to be erased from the clock memory. Also, you may want to take it on trips because you are used to the sound it wakes you up with.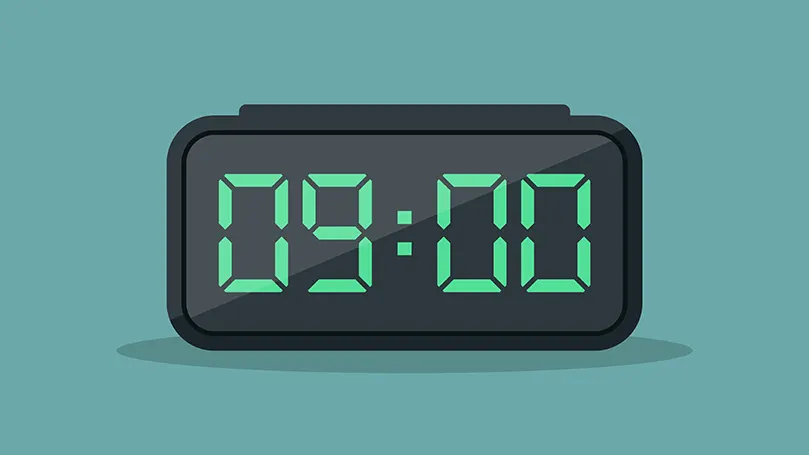 The display affects the overall appearance of the alarm clock, but also how easily you will be able to read what time it is. And also, what number of other functions you will see immediately, if available. The larger the display, the easier it will be to see what time it is, even if you have poor eyesight.
There are even displays that show jumbo numbers, which are most popular among the older population. The disadvantage of such displays is brightness, so who needs complete darkness to sleep, should choose a dim display. Or those that are dimmable.
Day by day we have more and more smart devices in our house, so why would an alarm clock be an exception? If you choose a smart model, you can connect it to your smartphone or to virtual assistants like Amazon Alexa, Apple Siri, Google Home and so on.
The clock will serve you not only to show what time it is and to wake you up in the morning, but you will be able to control many other functions in the house, such as turning off the lights. Great choice for all tech-heads, but also for all those you like to control everything with just a few clicks.
Tips for buying and using best alarm clock
We have a few more tips to give you. The advice we also want to give you when buying an alarm clock is to pay attention to value, rather than the price itself. You will see that there are models in all price ranges, but you need to pay attention to features, quality and many other things before deciding which one to buy. The price alone means nothing.
Also check to see if there are any other features, such as a USB port and the like. All this can further enhance your user experience, of course if you want it to be a multifunctional device, not just an alarm clock.
Don't decide which one to buy just based on price.

Decide do you just need an alarm clock or multifunctional device.
Read the manual because you will often find that there are even more features than you expected.
The competition is huge, because there are so many respectable manufacturers on the market, that it was very difficult to single out the best. However, when we consider everything, we decided that these 5 models are the ones we wanted to present in more detail. There are certainly a couple more that could be an honourable mention.
BEST OVERALL: I-Box Alarm Clock FM Radio With USB Charger
Having all the most modern features and affordable price has given this model the best overall status.
It has very high-quality speakers that will wake you up with nature sounds, FM radio or whatever goof sound you want. It has Bluetooth so you will easily pair it with any smart device. The design is very beautiful, and it also has atmospheric lighting that you can fit into any interior. You can choose between 6 different lights.
What everyone loves about this model is the built-in charging pad, so you can charge your phone by just placing it on the alarm clock. No need to get up when you want to put your phone on the charger before bed.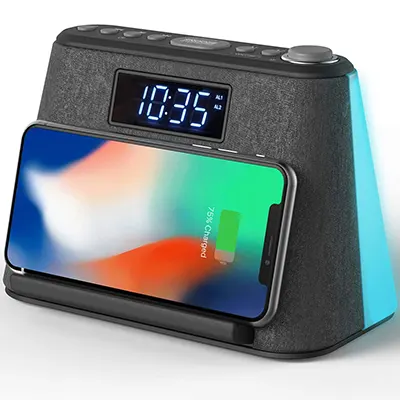 FM Radio
Wireless charging pad
Atmospheric lighting
UK based customer service
Backup battery
LED screen might be too bright
BEST VALUE: Aikove Projection Clock 7" LED Mirror Display
It has everything most people need from an alarm clock at an affordable price.
When you buy an Aikove projection clock, you will never wake up again and not know what time it is. The projector is adjustable, so you can point it wherever you want, either toward a wall or a ceiling. You can adjust the brightness of the projections as well as the LED display, so you don't have to worry that it will wake you up.
It has an FM radio with a sleep timer. You can set two separate alarms, and it also has a snooze button. It will show you the temperature and humidity at all times.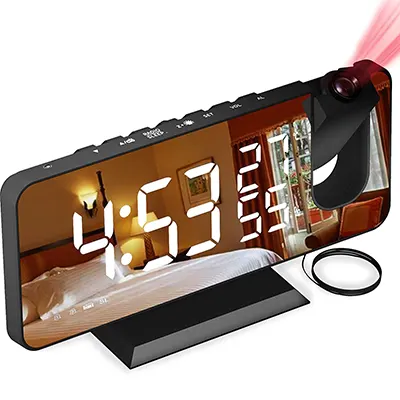 FM radio
Backup battery
Projection
Monitor humidity and temperature
BEST UPGRADE PICK: LaMetric Time Wi-Fi Clock for Smart Home
If you need a multifunction device, look no further than the LaMetric Time Wi-Fi Clock.
This is the right model for you if you have a smart home. You will see all the notifications on it, so you won't even need a smartphone while you are at home. These can be any notifications you want; you can even monitor the stock market on it.
It has a very unique pixelated interface that gives it a retro look.
Stereo speakers will wake you up with whatever tones you want, you can even choose that to be songs from Spotify. And you can also leave short messages on it.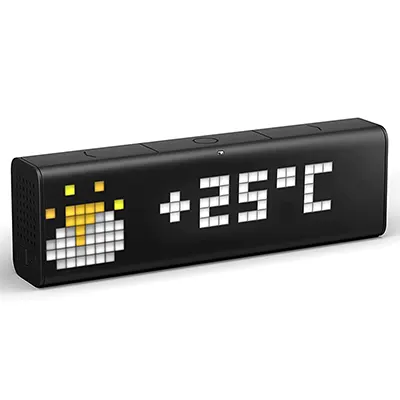 State of the art device
Numerous smart features
Climate measurements
BEST WITH USB PORT: I-Box Alarm Clock With USB Port
Good-looking and useful, best one when it comes to alarm clocks with USB ports.
It has a built-in USB port that allows you to charge your phone, tablet or smart watch while you sleep.
Made in the UK, you can set two alarms to make sure you wake up and are not late. It has a large snooze button, which you will easily find if you accidentally forget to turn off the alarm on the weekends and want to continue sleeping.
You will find FM radio, and also the option to set when the FM radio will turn off. It is a very useful option if you like to slowly fall asleep while listening to your favourite podcast.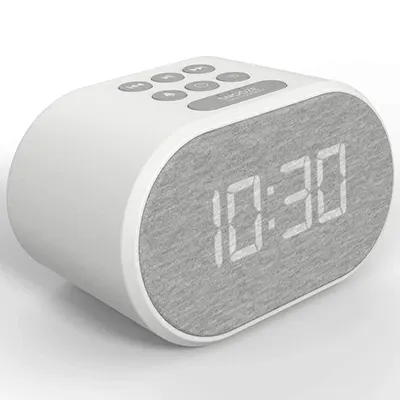 FM radio
Big snooze button
Dual alarms
USB port
Battery backup
BEST FOR HEAVY SLEEPERS: ANJANK Wooden FM Radio Alarm With Wireless Charger Station
Buy ANJANK alarm clock and never be late again.
The first thing you will notice is the fantastic design of this device which has a wooden look.
It has a fast-wireless charging option, and there is also a non-slip part where you need to put the phone, so you can be absolutely sure that your phone will not slip. It has a large display to which you can adjust the brightness.
You choose whether you will be woken up by a classic buzzer or some other sound, but be sure it will be very loud. Of course, if you wake up easily, you can set it not to be so loud.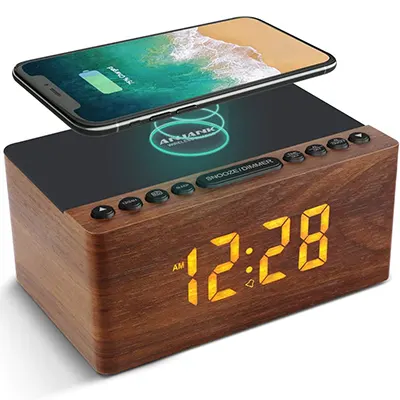 FM radio
Fast wireless charging
Large LED display
Backup battery
Loud
It's not made of real wood
The advantages of owning the best alarm clock
Although many think that having a smart alarm clock, for example, is just a matter of trend, this is not true. As you may have read, today's alarm clocks offer so many different options that they will be useful to you for many other purposes besides just basic, and that is to wake you up.
Also, due to battery backup, you will be sure that it will always sound when you need it and that you will never be late because you overslept. What is good for all customers is that the offer is huge and you can find exactly what will satisfy your needs. Whether you are just looking for a basic clock alarm or you need a multifunction device, you will find it. And even if you need it to look nice, in order to fit into the design of the room, you will have no problem finding one.
Always wake up right on time
Charge your phone or some other smart device while you are sleeping
Listen to FM radio
FAQs about your new alarm clocks
We tried to analyse all the best models of our choice as best as we can. In-depth analysis will help you make an easier decision about which one to buy. If we still fail to ask some of your questions, we will do our best to do so in the FAQs section.
What do I need to consider before I buy an alarm clock?
You should consider your needs, type, features, price and battery backup.
Do all alarm clocks have FM radio?
No, not all alarm clocks have FM radio. You have to check if they have it prior to buying.
Do all alarm clocks come with a projector?
No, not all alarm clocks come with a projector. We could say most of them don't have a projector.