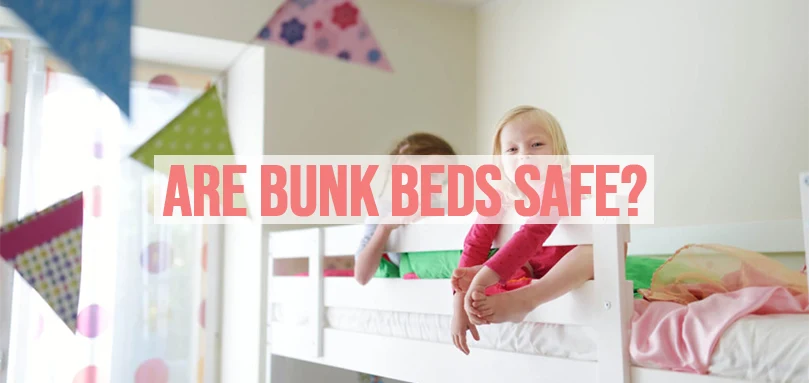 Bunk Beds: Are They Safe For Children?
Many families use bunk beds because they are an easy way to save space. However, an average of 36,000 bunk bed-related injuries occur every year to children in the United States alone. Injuries can happen when kids are playing around the bunk bed or when they are sleeping. Therefore, parents should talk to their kids about how to safely use a bunk bed.
Bunk bed injuries are fairly common, largely due to how this piece of furniture is used. Most injuries stem from unsafe behavior around bunk beds, but some have also arisen from faulty construction. It stands to reason that consumers should enforce safe behavior and check out if their bunk beds adhere to new construction standards.
Add a header to begin generating the table of contents
Most bunk bed-related injuries occur from falls while sleeping or playing. Injuries from bunk beds are usually worse than injuries from standard beds. Cuts are the most common injury, followed by bumps, bruises and broken bones. The head and neck are injured the most.
Half of all bunk bed-related injuries occur to children younger than 6. 18 to 21-year-olds suffer double the number of injuries as other teens. This might be because many in this group use bunk beds in college or in the military. Boys are injured more often than girls.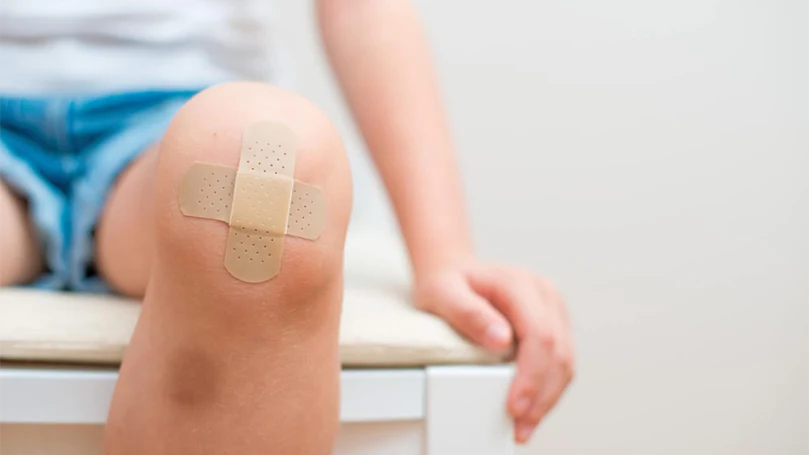 Children under the age of six should not be left unattended in a room with bunk beds or be allowed to use them. The greatest instances of bunk bed-related injuries are from falls, and more than half of them occur to children under the age of five.
Only one person should be allowed on the top bunk at a time, and there should be absolutely no horseplay on or under beds.
Do not let children hang any items, like belts or jump ropes, to any part of the bunk bed, as it could pose a strangulation hazard.
Make sure to reinforce bunk bed safety rules regularly. Go over the rules whenever your child has a friend sleep over. Never assume that they may be familiar with your rules, and remember they may need reminding even if they have slept over before.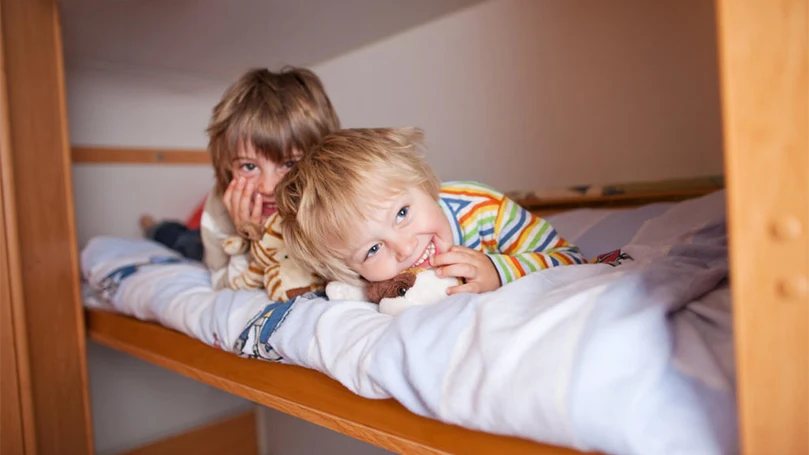 Safe bunk bed construction
While safety rules help, make sure that your bunk bed adheres to these safety rules in construction as well. This is especially true if you are purchasing used bunk beds. Earlier models may not be compliant with the new safety standards that are now in place. You may want to check out the CPSC website for more details.
There should be guardrails on the top bunk and the single opening for entering and exiting should be no more than 15 inches. The rails on the top bunk should extend at least 5 inches above the top surface of the mattress. Check the rails to make sure they are sturdy.
Make sure that the cot mattress is the proper size for the unit, as stated by the manufacturer. Never use a smaller or larger size. It could fall and hurt the child using it, as well as the one in the lower bunk.
Always have your child use a sturdy ladder to enter and leave the top bunk. The ladder should be free of toys, clothes, or other clutter.
According to new guidelines, bunk beds manufactured after March 2008 may not have any type of "finial" or corner post on the headboard or footboard. This is to help prevent accidental strangulation caused by something the child is wearing or carrying catching on the bed as the child exits the upper bunk.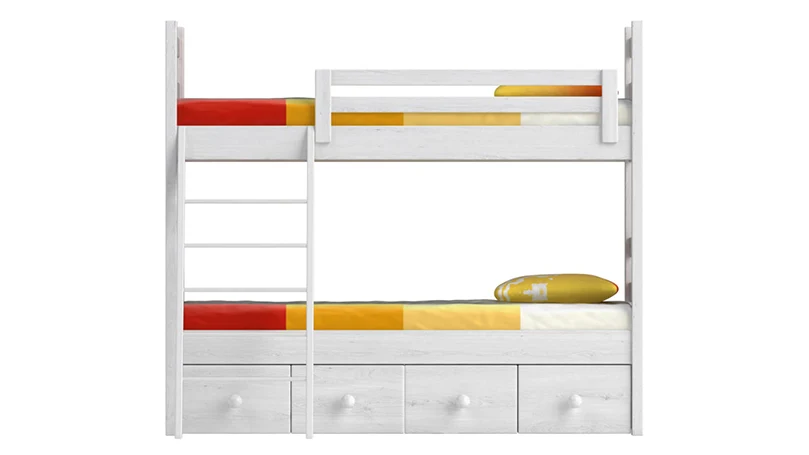 Furniture placement plays a big role in how it gets used. Make sure that bunk beds are placed so that it is easy for the child to get in and out of them. Never position a bunk bed under or near a ceiling fan or ceiling light fixture. Do not place the bunk bed against a window. And finally, make sure that there is room for your child to sit up without bumping his head on the ceiling.
Bunk beds are very useful piece of furniture, but also pretty dangerous for the sleepers. Most of the people injured are either children or college students and soldiers. There are ways to prevent injuries, starting from safety tips to safe construction and safe placement. A little bit of care will go a long way in preventing serious injuries.