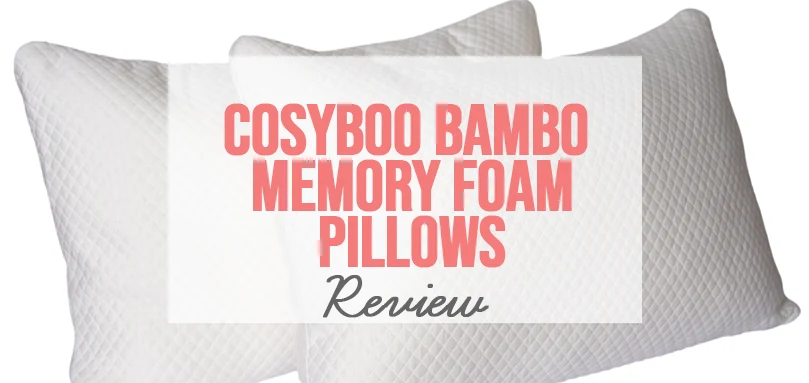 CosyBoo Luxury Bamboo Memory Foam Pillows (2 pack) Review
This time we have a very interesting product to review. It is a set of two pillows made of bamboo, polyester and shredded foam combination. The company that makes them claims that these pillows have the quality of 5-star hotel pillows. So, it seems that our job this time is to test this claim. Are the CosyBoo Luxury Bamboo Memory Foam Pillows as comfy as hotel pillows? And if not, why not? What do they offer and how much do they cost? Let's start answering these questions.
Add a header to begin generating the table of contents
CosyBoo is a young UK company that just started to introduce their products to the market. They aim for luxurious designs and the use of natural materials, such as bamboo fibre. CosyBoo pillows come at a very reasonable price. So, we may guess that CosyBoo is inclined towards establishing "luxury at lower price" kind of approach. If so, we can't wait to see what this company will offer us in near future.
About the CosyBoo Luxury Bamboo Memory Foam Pillows
So, essentially, CosyBoo Luxury Bamboo Memory Foam Pillows are shredded foam pillows. Due to this, the pillow is not very soft and doesn't react actively on pressure. However, the pillow has increased level of support and thus promotes back sleeping.
The best thing about this pillow is the material composition of its cover. The significant presence of bamboo in the pillow's cover makes this pillow suitable for allergy sufferers. Also, due to this feature, this pillow can be used by people with sensitive skin, children and elderly.
The product comes only in pairs. This has a bad influence on the products price-quality ratio. But, the price of both pillows is not too high, so, its kind of a tie game here.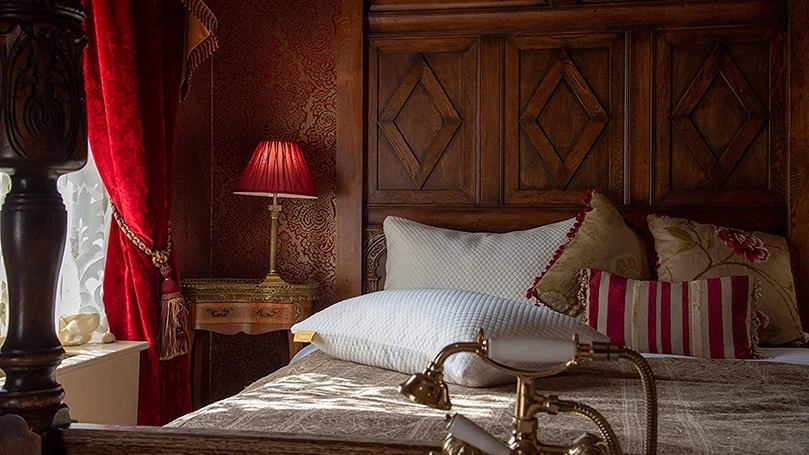 The material composition of this pillow has some serious upsides and some serious downsides. Let's start with downsides and save great things for later.
CosyBoo Luxury Bamboo Memory Foam Pillows are made of shredded foam and memory foam mix. Choosing this to be your pillow filling can have a great outcome, but not likely. The problem is that this type of mixture tends to be too firm and irresponsive. And that is what happened with CosyBoo Luxury Bamboo Memory Foam Pillows. Also, pillows with shredded foam and not really maintenance friendly.
Now, the positive thing about this CosyBoo Luxury Bamboo Memory Foam Pillows' material composition is their cover. The cover is 40% Bamboo fibre, which is great news for people prone to allergies. This material is highly hypoallergenic and very breathable.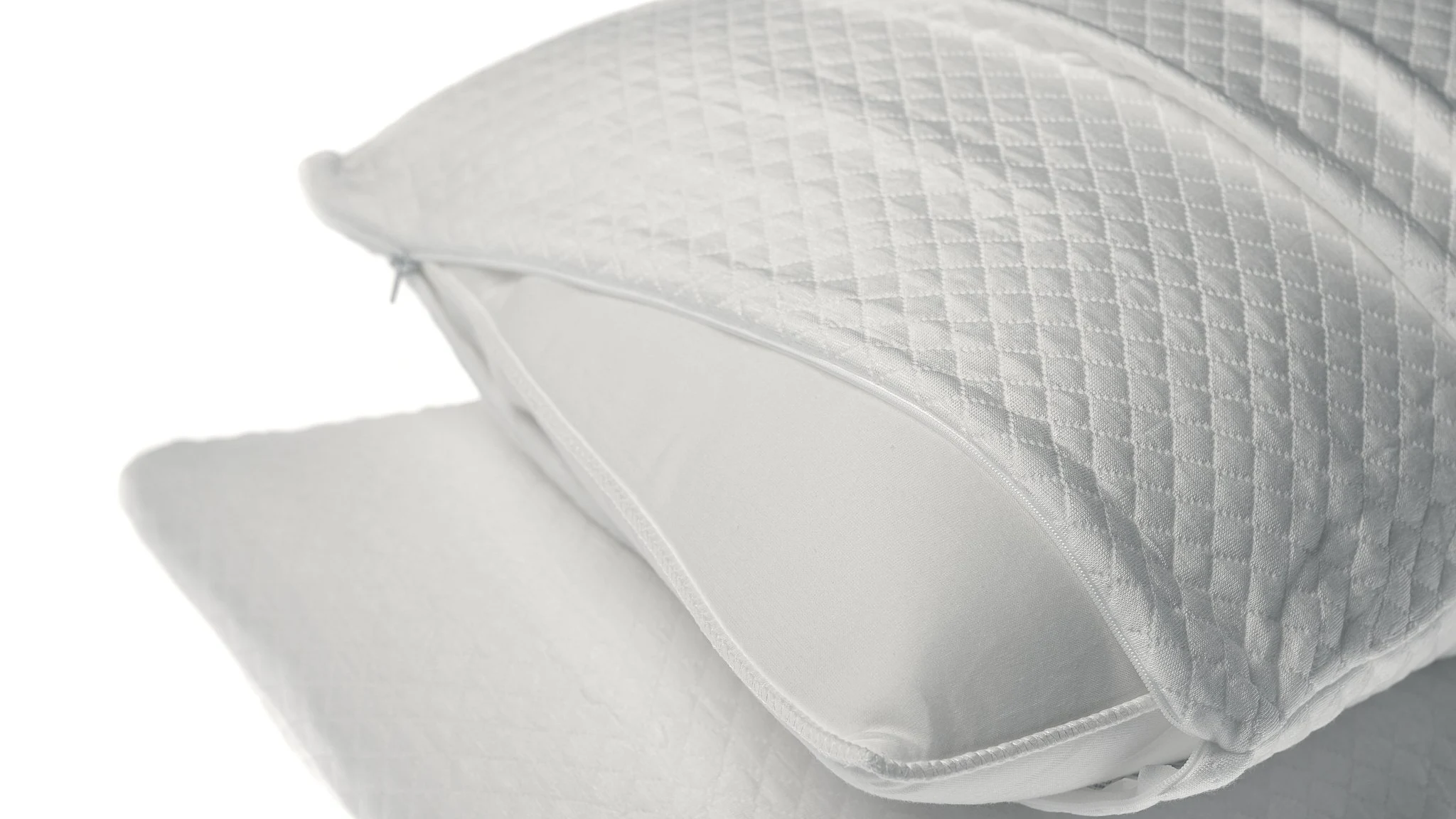 This pillow is comfortable if you appreciate firmness in the pillow. CosyBoo Luxury Bamboo Memory Foam Pillows' material composition and design promote stability over responsiveness. So, the point is, the pillow isn't quite soft. Now, as we said in the beginning, CosyBoo company claims that these pillows offer the sensation of sleeping on a hotel pillow.
Some hotel pillows do have increased support and are a bit firmer. But, the most popular filling type for hotel pillows is a mixture of duck feathers and down. So, that firmness of hotel pillows comes from a density of natural duck down. And, as we all know, this density level doesn't leave the pillow firm, but rather soft and supportive. So, let's answer the question. Is CosyBoo Luxury Bamboo Memory Foam Pillow as soft as hotel pillows? We must say, not entirely. CosyBoo Luxury Bamboo Memory Foam Pillows are comfy for a shredded foam pillow, but we are not so sure about more.
Now, this feature is one of the big upsides about CosyBoo Luxury Bamboo Memory Foam Pillows. First of all, this pillow has bamboo fibre in its cover. Second, the filling itself is breathable and easy to air. So, this pillow is suitable for people with various respiratory system issues, people with sensitive skin or a sensitive immune system. Also, the pillow doesn't tend to get too warm. All materials used for this pillow are safe, tested and breathable.
The cover does emit some amount of smell after unpacking. The smell is not too strong and goes away pretty fast. If you wish to speed up the process, just air the pillow before use.
The company and its products are very young, so, there isn't yet a lot of date on this subject. Shredded foam pillows usually last a lot, for many years. They can sometimes lose their shape due to poor maintenance. Judging simply on the general design and firmness of these pillows, one can say that they would last a long time. Again, be sure to maintain them properly. Shredded foam pillows cannot be washed as down, wool or cotton pillows.
In general, the price-quality ratio of CosyBoo Luxury Bamboo Memory Foam Pillows is not bad. You get a foam pillow with natural bamboo cover at a pretty low price. Now, the issue here is that it seems that these pillows come only in pairs. So, you need to order two and pay for two. This isn't such a bad deal if you and your partner both want these pillows. But, what about people that sleep alone or people whose partners don't want to try out this pillow? It seems like a bit risky deal. Some people are going to be thrilled by it. But, others may lose interested in the product because of it. Anyway, this kind of deal does reduce the product's rating in this segment, but not significantly. We still rate CosyBoo Luxury Bamboo Memory Foam Pillows' price-quality ratio as reasonable.