Emma Hybrid Mattress Review - The Best All-Around Mattress
Emma Hybrid is often deemed as the best mattress for bad back, and with a reputation such as that, we thought it would only be appropriate if we were to test it. We've spent more than a few nights with this mattress, and if you want to know what we've found out – here's our Emma Hybrid mattress review.
Who is Emma Hybrid mattress for?
This mattress is one of the best models that came from Emma kitchen, especially as it offers the fantastic lower back and legs support. If you are fighting the lower back pain, you are going to sleep much better with this mattress. In terms of sleeping positions – we think that pretty much everyone will find this mattress suitable and the right fit.
Hybrid Emma seems like a mattress everyone could make the most out of – at least at first glance. It is a lot more than just a hybrid mattress for people suffering from backaches. It is both comfortable, supportive and firm enough so that everyone can use it and wake up feeling rested and ready to take on the day.
Add a header to begin generating the table of contents
What do we use this product for?
As is the case with any other mattress we review – it is made to be slept on. With that being said, if you're struggling with a bad back or anything of sorts, and you prefer a mattress with a slightly firmer feel to it – Emma Hybrid should be an excellent fit for you (Check out our product roundup for best mattress for a bad back). It is noticeably firmer than Emma Original, and it should do a great job of supporting you all through the night.
Features you should know about Emma Hybrid mattress
Just like with any other high-end mattress, Emma Hybrid also comes with its own set of defining features and characteristics. As you already know, this is a hybrid, so alongside quality foams, we will be looking at some pocket springs, as well.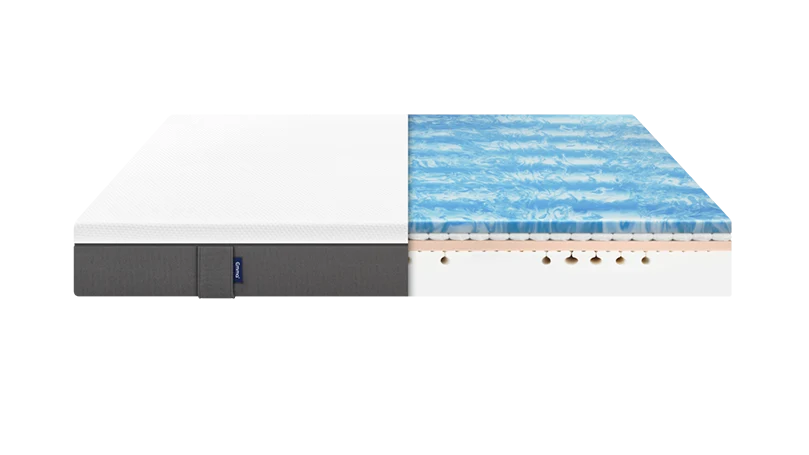 As is often the case with a hybrid mattress, you need a temperature-regulating layer to combat all the heat retention that comes with regular memory foam. That is precisely where this breathable
Airgocell
foam layer comes into play. This is a temperature-regulating open-pored layer nestled right under the removable top cover. The primary purpose of the Airgocell foam layer is to trap the heat during the night and move it away from your body. Emma claims it to be soft and ultra-breathable, which in theory, should be more than enough to improve the airflow within the mattress and keep you cool during the night. But, if we're being perfectly candid, there's still room for improvement.
Visco-Elastic Zero-Gravity memory foam
As we've said, Emma Hybrid is one of the most comfortable mattresses we've ever had the pleasure of sleeping on, and it is primarily due to the pressure-relieving
Visco-elastic memory foam layer
. Located just under the ultra-breathable Airgocell foam, pressure-relieving Visco-elastic Zero-Gravity memory foam layer is what makes this hybrid mattress effortlessly contour around your body, especially around your core areas like hips and shoulders. If you're a restless sleeper, this should come in handy. The Visco-elastic layer is ideal for adapting to your body as you move around at night, and when you combine this with all the other features of this Emma mattress, it is easy to see why this one is more than ideal for most sleepers.
Every Emma Hybrid mattress comes equipped with over 200o individual mini pocket sprigns. We say mini because these are not your everyday, regular pocket springs. They stand only 20 mm tall and are often referred to as micro-coils.
These conical pocket springs aren't only there for show. Each pocket spring is capable of moving independently, offering you a great sense of support, as well as freedom of movement during the night.
This supportive pocket springs layer is not restrictive, it adapts well to your body, it improves the airflow and breathability, while also increasing the lifespan of the entire mattress.
Otherwise known as cold foam, the pocket spring/memory foam mattress base is made from a 16.5 mm tall HRX foam. This counter-pressure support layer is what makes this mattress stand tall. It offers a great deal of support and comfort, regardless of your sleeping position.
This memory foam supportive layer is also zoned. These zones around the core areas allow this Emma mattress to be used in all sorts of sleeping positions and alleviate pain and pressure around core pressure points. However, we did notice a substantial change in the overall feel of the mattress when we used it on a slatted base. If the HRX base was slightly thicker, we assume that would be less of an issue.
So, if you plan on getting this one, make sure you have a firm, solid base; otherwise, you're going to have to rely on a 200-night trial and a money-back guarantee, as we doubt you'll find this mattress comfortable enough to sleep on if you have a slatted bed base.
Ultra Dry cooling technology & 99% polyester cover
The final piece of the puzzle is the removable, temperature-regulating polyester top cover.
This moisture-wicking, UltraDry technology was designed to keep you cool and dry and help you get a good night's sleep. As you can see, Emma has put a lot of effort into making this mattress cooler to sleep on, and we have to say they did a decent job.
Aside from being cool and pleasant to sleep on, this removable polyester mattress cover is also machine washable at 40 degrees Celsius. This makes taking care of your mattress quite easy and simple, which we found to be very important as we very canvasing customer reviews of Emma hybrid.
Review of Emma Hybrid mattress
Now, for our Emma Hybrid mattress review.
All in all, we don't have any significant complaints about this mattress. Emma put in a lot of effort to produce a high-quality sleeping surface to match everyone's needs, and even if they somehow failed – the offered risk-free trial to fall back on.
Emma Hybrid is as comfortable as it gets. This award-winning mattress combines the best of both worlds – memory foam and pocket springs and does it in such a great fashion.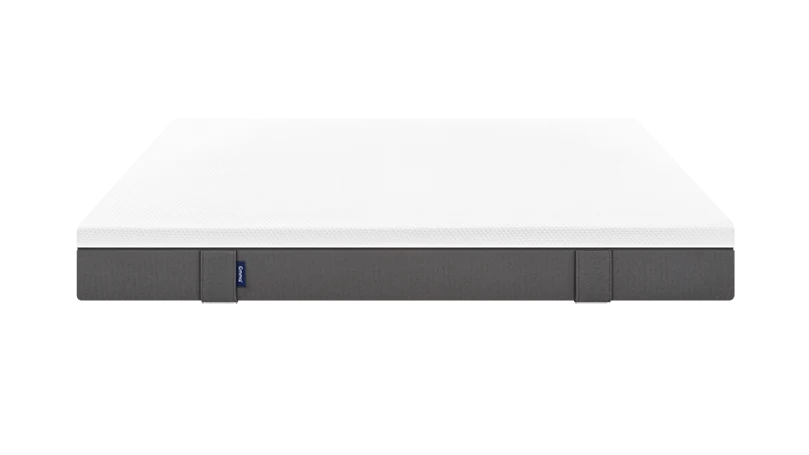 The mattress feels very pleasant to sleep on. It doesn't sink, it's completely silent, and it offers more than enough motion isolation so that you're not disturbed by your partner during the night. However, since we are dealing with a hybrid, this one also has a little bit of a bounce, which is something couples could appreciate, as well.
On the other side of things, despite their best efforts, Emma Hybrid can still get pretty hot. It is not as warm as Emma Original, but still, you'll need some quality sheets if you want to stay cool during the warm summer nights.
Also, this might not be noticeable when you sleep, but when you sit on the edge of the mattress, it does sink a little bit. The edge support could be better, but that's a common problem for a mattress with a spring layer, and as long as it's not affecting your sleep – we can let it slide.
Type: Hybrid
Firmness: 7/10
Thickness: 25 cm
Size: UK Single, UK Small Double, UK Double, UK King Size, Super King Size.
Incredibly comfortable
Pressure relief and motion isolation are at a top-notch level
Removable, machine washable cover.
It does get warm during a hot night
Some edge support issues
It does not work well with a slatted base.
What we like about Emma Hybrid mattress
It manages to relieve pressure almost instantly
200-night trial and a full refund to test and return your new mattress in case you don't enjoy it
Side handles make manoeuvring with the mattress really easy.
What we didn't like about Emma Hybrid mattress
Despite significant efforts, Emma Hybrid still sleeps hot
You really lose support on a slatted bed base
Not the most affordable hybrid out there.
Check the best alternatives to Emma Hybrid mattress
Now, if Emma Hybrid doesn't seem to be a fit for you, we thought we might give you a few alternative options. Here are two of the hybrid mattresses that we feel you might find enjoyable.
Eve Original Hybrid mattress
Eve Original is an excellent choice for everyone looking for a firmer but still pretty comfortable bed-in-a-box.  When considering price, quality, comfort and the support – Eve Original Hybrid offers the top sleep for all types of sleepers!
While being a comfortable, this is also highly durable mattress that should serve you for a really long time. The company offers 10-year warranty, as well as the service of removing your old Eve mattress and replacing it with the new one.
For more information, we suggest you checking our review of this mattress to learn more about it.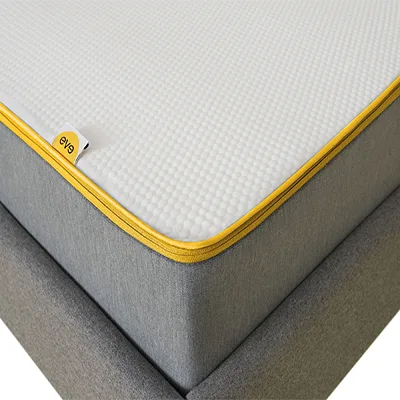 Suitable for all kinds of sleepers
Excellent comfort, support and durability
Removable, hypoallergenic top cover.
Edge support could be improved
Limited sizing options
Pressure relief needs some improvement.
Simba hybrid is another alternative that we have for you in case you don't like Emma mattress. It is a bit on the softer side compared to Emma Hybrid but is still more than firm enough to support most sleepers.
The mattress comes with Titanium Aerocoil spring system, ensuring the top-notch support for all types of sleepers. It is comfortable, durable, and it is also TCPP-free – free of any harmful chemicals. 
Don't forget to read our Simba Hybrid review to learn more about this product.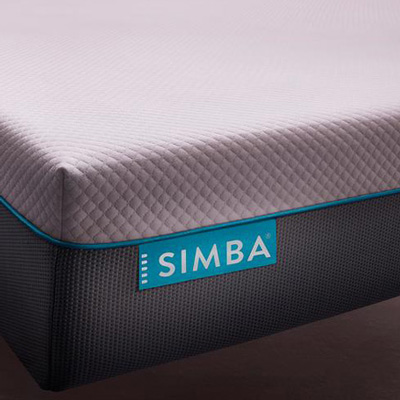 Excellent support and comfort
Highly durable
It comes in nine different sizes.
No removable or washable mattress cover
It can get pretty warm
More expensive than some other similar products.
Consider Panda Memory Foam Bamboo pillow if you are buying Emma Hybrid mattress
If you are looking to find a suitable partner for your new mattress, this memory foam bamboo pillow from Panda could just do the trick. This is an excellent pillow for everyone in need of extra support for their neck. 
Unlike some similar products, this pillow also offers great pressure relief and is very comfortable to lie on. Thanks to bamboo, it offers hypoallergenic sleeping environment and it also follows the eco-friendly manufacturing process to ensure sustainability. 
Do read our Panda Luxury Bamboo pillow review and learn more about this product.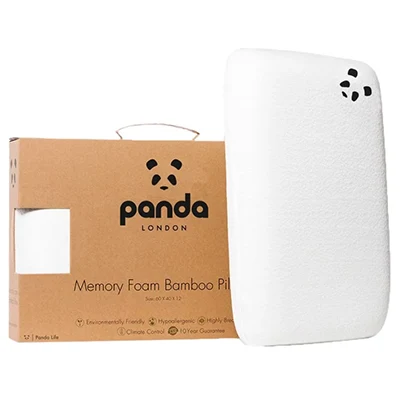 Incredible balance between comfort and support.
Sustainable and eco-friendly
Hypoallergenic.
Not ideal for stomach sleepers.
What makes Emma Hybrid mattress better than some other similar ones?
If we had to pinpoint what makes Emma Hybrid stand out from all the other hybrid mattresses, we'd say it's comfort. Sure, this is a high-quality, durable mattress that's going to serve you for a really long time, but all of that pales in comparison to how this mattress feels when you first lie on top of it. It is just magical.
How did we test the product?
For us to review this award-winning mattress, first, we needed to order it.
The ordering process was very simple and straightforward. All we had to do is enter our info, and the bed-in-a-box was on our doorstep in three days. As you probably already know, Emma offers free delivery and returns, but you should always check for additional costs during the ordering – just in case.
After we've removed the mattress from the box it shipped in, we noticed that the Emma Hybrid reminds us of Emma Original quite a lot. They're both 25 cm and look virtually identical, but we noticed some pronounced differences between the two upon further inspection.
When it comes to Emma Hybrid, we wanted to pay special attention to comfort, overall support and durability. To do that, we needed every member of our reviewing team to spend some time with the mattress. Each team member has spent ten nights on this Emma mattress. After everyone was done with the testing, we took a closer look at everyone's notes and here's what we've found out.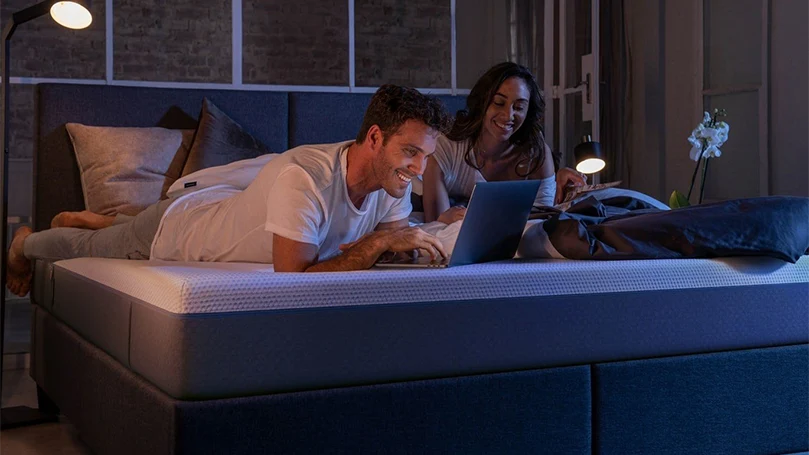 First of all, when it comes to comfort, everyone seemed to be on the same page. The mix of memory foam and over 2000 micro pocket springs has made this one of the most comfortable mattresses we've ever slept on. Even though comfort is a fairly subjective thing to comment on, nevertheless, we've found this one to be just shy of perfect.
Another thing that we wanted to focus on is support. As expected, the supportive HRX foam base and pocket springs did a pretty great job at keeping us levelled and supported through the night, although we did notice some issues with a slatted bed frame. But we'll get to that in a bit.
Finally, when it comes to durability, Emma Hybrid mattress passed the roller test with flying colours. We haven't noticed any warning signs when it comes to the mattress's longevity, most of it due to high-quality foams used in manufacturing of this Emma mattress.
FAQs about your new Emma Hybrid mattress
Finally, we wanted to wrap up our Emma Hybrid mattress review by answering some of the questions about this one.
What is firmer - Emma Hybrid or Emma Original mattress?
Emma Hybrid is firmer than Emma Original. Not by a lot, but there is a noticeable difference between the two.
Do I pay for the delivery of Hybrid Emma mattress?
No, you don't pay anything as there is free delivery for all Emma products.
Does Emma Hybrid mattress have off-gassing issues?
Just like any other bed-in-a-box with foam layers, Emma Hybrid also has some off-gassing issues, but nothing that's not resolved within the first 48 hours.
Is Emma Hybrid mattress good for neck pain?
Emma Hybrid is comfortable, but we'd suggest getting a new pillow first if you are looking to address your neck pain.
Is Emma Hybrid mattress suitable for stomach sleepers?
Yes. Emma Hybrid is firm enough to accommodate stomach sleepers, as long as they're not too heavy or use a slatted bed frame.
Is Emma Hybrid mattress suitable for back sleepers?
Yes. Emma Hybrid is more than suitable for back sleepers. This mattress combines memory foam and pocket springs to find that perfect balance between comfort and support, making it great for all sleeping positions.
Does Hybrid Emma mattress come vacuum sealed?
Yes, it does come vacuum sealed.