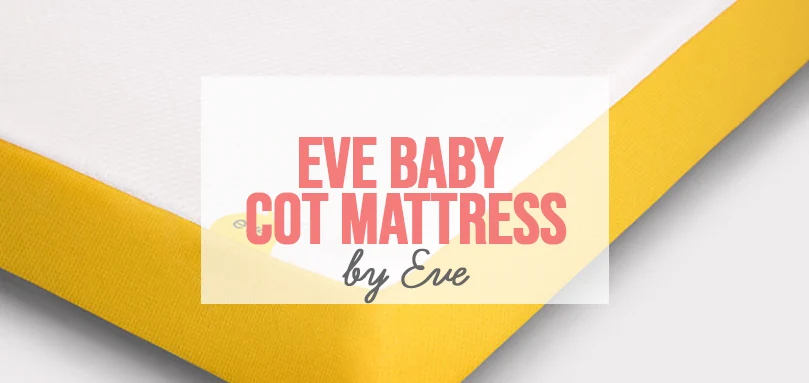 Eve Baby Cot Mattress Rewieved
Again, we have a very interesting, and at the same time, a very hard task on our hands: evaluating a cot mattress! Sleepy babies don't require just comfort and freshness, they require a lot of safety. So, here we need to analyse all safety features of a cot mattresses. Also, we need to carefully examine all the benefits, pros and cons of this baby product. Luckily, we are dealing with an Eve product, so we can count on responsible manufacturing from the start. We are all familiar with standard, hybrid and light Eve mattresses. This time we are getting acquainted with Eve Baby Cot Mattress designed for infants and toddlers. This mattress is a fusion of all the best that Eve technology has to offer, created to serve the youngest.
Since young parents who are looking to buy a new cot mattress (especially if it's the first one that they are buying) deserve detailed product description, we wrote this review with that idea in mind. So, in this text, you can find all that you need to know about Eve Baby Cot Mattress. You can read about materials, level of comfort, safety features and much more. Babies require delicate care and love, and their sleep requires the best mattress. So, let's jump into this review see what Eve has to offer to our babies!
Add a header to begin generating the table of contents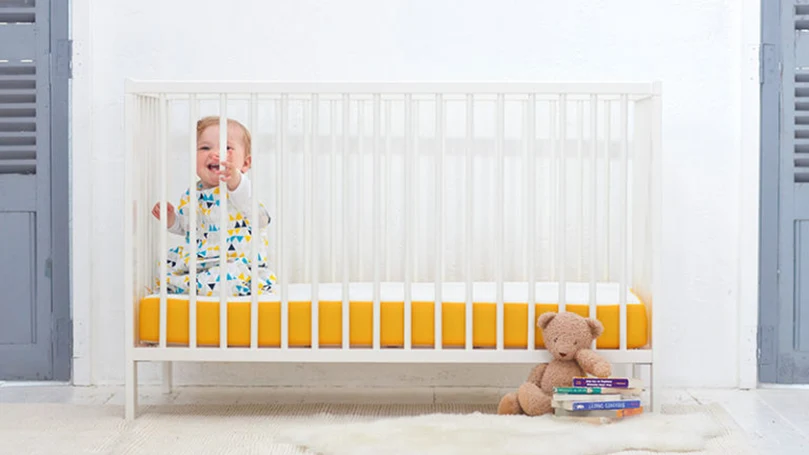 We all know Eve that brings luxury and comfort to adults. But, what about Eve that brings safety and sweet dreams to the youngest? Besides mattresses, toppers and pillows, Eve designs and manufactures mattresses for babies, too. After all, why should only adults enjoy the Eve level of comfort?
This company from the UK already made its name as the company that brings comfort at reasonable prices. This time, we are going to meet Eve that worries about babies' healthy and safe sleep. Eve offers tested, hypoallergenic mattresses especially designed for babies and toddlers to the age of six. The mattress can be ordered for home free trial and comes with a UK free delivery.
About Eve Baby Cot Mattress
Eve Baby Cot Mattress consists of four main parts: the removable cover, the supportive foam, spring core and, much needed waterproof layer. The mattress is made to be completely suitable from birth to the age of 6. So, Eve Baby Cot Mattress is designed both for infants' needs and toddlers' needs in mind.
The product comes in two sizes, 120 x 60 cm and 140 x 70 cm. The removable cover is washable and dries quickly. So, Eve Baby Cot Mattress passes the low maintenance test. Plus, there is a waterproof layer inside of the mattress that prevents leakage.
Spring core and foam layer are designed to adjust to the babies' growth and the rapid changes in weight. This spring-foam combination secures babies' head and spine into a healthy position. Also, Eve Baby Cot Mattress reacts gently to the movements and has a moderate bounce effect suitable for infant bodies.
All materials in the Eve Baby Cot Mattress are tested and safe for babies. There are no harmful materials in the product. The cover and the whole mattress are highly breathable, which is probably the most important safety feature of a cot mattress.
The product is durable and has a 5-year guarantee. Also, you can always use Eve 30-night free home trial for this item. If you wish to return the product, the Eve company will pick it up for you.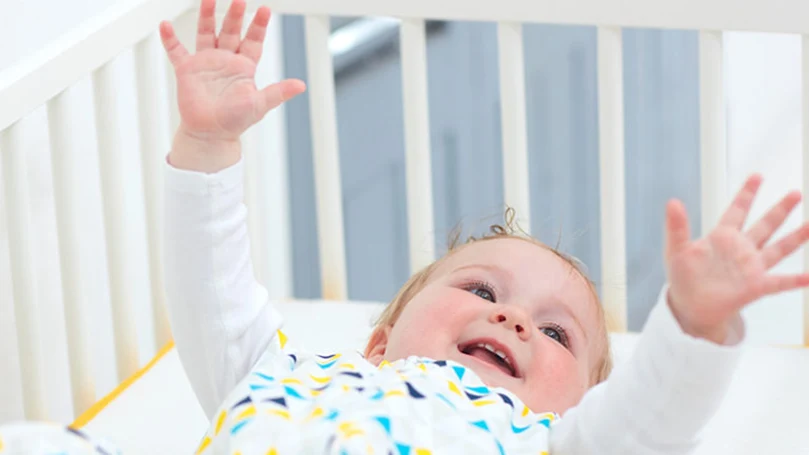 Eve Baby Cot Mattress is made of tested materials that are safe for infants. The cover is made of Polyester, and the foam layer is made of nursery grade foam. There is a waterproof layer (PVC Protector) inside the mattress. The core of the mattress is pocket spring. Besides polyester, the mattress features a certain amount of cotton. The product is hypoallergenic and breathable.
The cover of the Eve Baby Cot Mattress has Argentum (silver ion) so that the cover can have the maximum anti-bacterial effect.
The support level of a cot mattress is a matter of safety. And we can notice that Eve has put some extra care into it when creating Eve Baby Cot Mattress. The mattress has two main interactive layers, the spring one, and the foam one. Both layers react to pressure and motions, providing a baby with the ideal whole-body alignment. The foam used for this mattress has a density and firmness level that is suitable for infants. Due to this, neither the baby's head nor body can "sink" in this mattress's surface. (This applies also to situations when the mattress surface is exposed to sudden movements).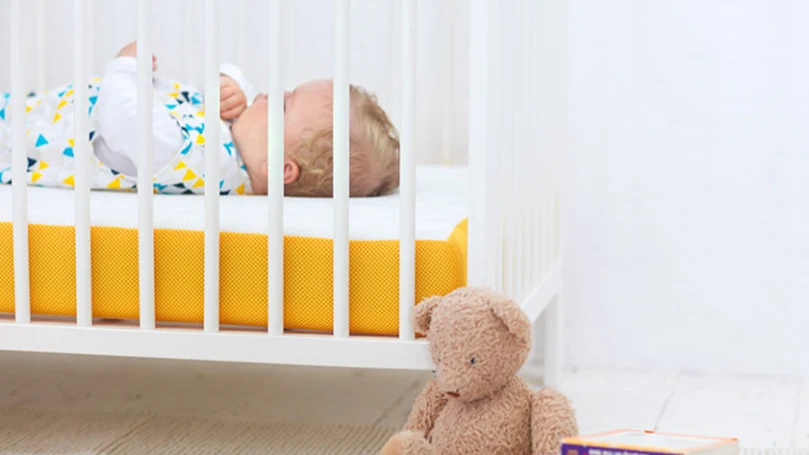 For the comfort level of Eve Baby Cot Mattress, the spring core and nursery grade foam are in charge! Stable spring core reacts to motion, and the special foam adjusts to the size and weight of the infant (or the toddler). The whole system is designed to help your baby feel comfortable through the whole night.
Gentle edges around the nursery grade foam provide the medium firmness of the Eve Baby Cot Mattress. Thanks to this, motion and movements are not going to disturb the baby's sleep on this mattress. This is very important if the Eve Baby Cot Mattress is used by toddlers. So, the Eve Baby Cot Mattress maintains a good balance: firmness for infants, and gentle bounce for toddlers.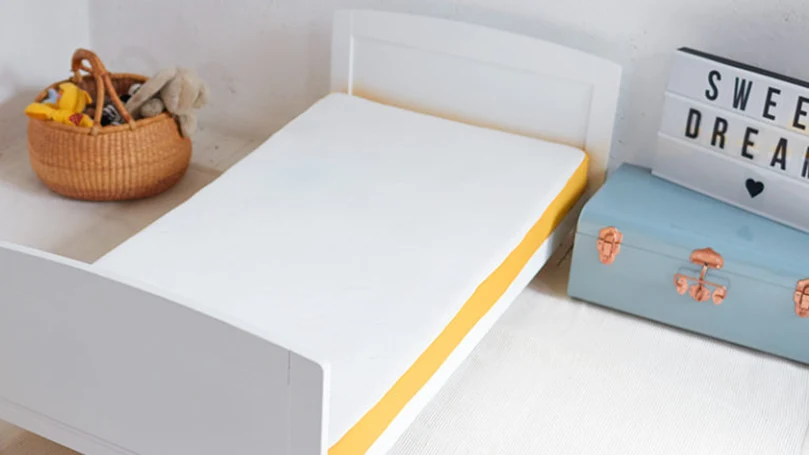 Free airflow is extremely important for cot mattresses because it's a matter of safety! In this section, Eve Baby Cot Mattress got the highest marks, thanks to the multiple-layer smart foam-core design.  Air can circulate freely through all the layers of Eve Baby Cot Mattress. This provides the baby both with safety and the gentle cooling effect. Thanks to this feature, Eve Baby Cot Mattress significantly reduces the level of sweating. This is very important for the babies' skin health and hygiene.
Luckily, the "foam" smell is not typical for this product. However, since the product is going to be used by the baby, we recommend airing it just in case. After unpacking, let the mattress air for 12 to 24 hours before use.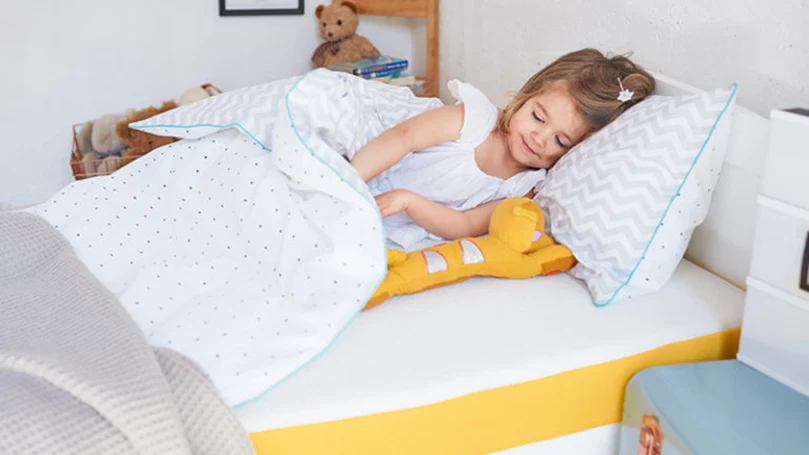 Eve Baby Cot Mattress is made to follow your baby's growth from birth to the age of 6. So, the product is designed to be extremely resilient and durable. Plus, there is a waterproof layer that protects the mattress core when "incidents" occur. As we mentioned, the cover is pretty easy to wash. So, you don't have to worry, like with some other mattress covers, about ruining it with frequent washing and drying. The guarantee period alone for this product is 5 years which is about the maximum use for one child. However, we believe it can last for longer than that and you may use it with future children as well.
Furnishing the nursery is a great expense. We know that, and luckily, the Eve knows that. So, this mattress is not a big impact on already stresses young parents' budget. Besides that, with Eve Baby Cot Mattress, Eve offers an amazing quality for the price. The product is thoroughly tested, long-lasting and the level of support is suitable both for the newborns and the toddlers.
| | |
| --- | --- |
| MATERIALS | The materials included are Polyester, Foam, PVC Protector and Cotton. The cover is made of Polyester, there is a nursery grade foam layer and the pocket spring core. |
| SMELL | The issue with smell is not typical. Contact customer support if you experience anything out of the ordinary when you unpack the mattress. |
| PRICE – QUALITY RATIO | Worth it! |
Trial period, warranty, shipping details & refunds
Eve always cares about their customers, so you don't have to worry about stressful shopping with them. There is a 30-days free trial period for Eve Baby Cot Mattress. Delivery is free for the UK. The guarantee period on Eve Baby Cot Mattress is 5 years. Also, with Eve all the returns are easy, and refund policies are customer friendly.
Size
120 x 60 x 10 cm
140 x 70 x 12 cm
Now, for the end of our review, let's sum up the most important features of this product one more time:
The product is highly breathable and hypoallergenic
The core is designed to support baby's head in a healthy position
There are waterproof layers
Maintenance is easy and the product is durable
The product doesn't have any harmful materials
You can choose between two sizes
The foam is designed to prevent any motion caused sleep disruption
There is standard Eve trial available for the mattress
Eve Baby Cot Mattress is made with the well-being of the littlest in mind. As we have seen from the review, there is no aspect of safety that was left unnoticed by Eve. So, we mark this product health-oriented and safe and give it 4.6 stars! Now, the only thing that is left for you to do is to 
order the Eve Baby Cot Mattress
 for home trial. Let your baby test how comfy the mattress is themselves!