Eve Premium Hybrid Mattress Reviewed in 2022
Eve Sleep is one of the most recognizable companies in the mattress industry and we're certain you've heard of their products plenty of times. One of their most beloved products, Eve Premium Hybrid, is often called their "best one yet". Well, that's a mighty claim we wanted to put to the test. What's our verdict? Let's find out in our detailed review of the Eve Premium Hybrid mattress!
Who is Eve Premium Hybrid Mattress for?
To put it simply – this mattress is for everyone! This is a medium-firm mattress (sort of), therefore, it should be suitable for every sleeping position and all types of sleepers. Furthermore, this is a hybrid type of mattress, so you'd be getting the comfort of the memory foam and support and stability from pocket springs. All in all – this is an excellent mattress that should fit almost everyone's needs. Whether you are looking for the upgrade pick, or you want to get rid of your back pain, this is the right choice to make. Especially as it is a hybrid mattress that is versatile.
What do we use this mattress for?
As is often the case with a hybrid mattress, people usually turn to one when they want to combine the best of both worlds – pocket springs and memory foam. These mattresses often offer great full-body support and solid pressure relief, therefore, in most cases, we'd use this one to greatly improve our quality of sleep.
Is Eve Premium Hybrid Mattress an upgraded version of a another product?
Eve Premium Hybrid mattress is the best out of three hybrid mattresses Eve has to offer. Eve Premium Hybrid has more memory foam layers and it also has more individual full-size pocket springs than the other two, which in a way, makes it an upgraded version of the Eve Original Hybrid.
Features you should know about the Eve Premium Hybrid Mattress
Just like any other mattress, Eve Premium Hybrid also has its own set of defining features. We've paid special attention to these features when we were testing the mattress and we thought it would only be appropriate if we were to share our thoughts on each one of them with you.
A pocket spring layer is arguably the most defining feature of a hybrid mattress. When it comes to Eve Premium Hybrid, we're looking at 1500, 12 cm, full-size pocket springs serving as a base of this mattress.
1500 isn't astronomically high when it comes to pocket spring count, but overall, it's the quality of springs that is more important than the actual number of them. On that note, these are high-quality springs that adjust to your body quite well, while also supporting it quite remarkably.
The springs aren't as bouncy as you might expect them to be, but you'll still get some of it. There's certainly more than you'd find with a regular memory foam mattress.
Finally, they're wrapped in a foam casing, so there's some additional edge support to this mattress, as well as some cushioning so you wouldn't feel them as you sleep.
This is a six-layer, 28 cm deep mattress, so there is some definite heft to it.
If we exclude the removable cover and pocket spring layer, we're left with 5 layers of foam to talk about.
First up, we have the Floatfoam layer with active cooling. A Floatfoam layer is a memory foam layer specially designed by Eve to offer some additional comfort, as well as help dissipate all the extra heat. Underneath it, we have another memory foam layer with active cooling, only this time slightly more focused on comfort and pressure relief. Both of these layers are infused with graphite hence the active cooling.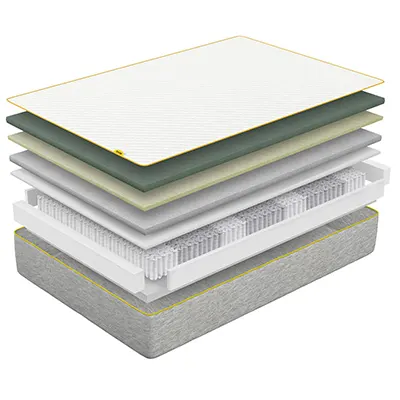 Underneath those two, we have a firmer, support foam layer, focused on keeping your body properly aligned and a 2-layer memory foam casing wrapper around the 1500 pocket springs. Both the support layer and the foam casing are very high-quality.
Finally, all of that is encased in a non-slip coating, which is another name for the bottom portion of the removable cover.
Iso 90001 CertiPur & Oektoex
One thing to look for when you're buying a hybrid or a memory foam mattress is CertiPur certification. Basically, CertiPUR guarantees you that the foams used in the manufacturing process are perfectly safe to be used and are TCPP, CFC and PBDE-free. Loosely translated, this means that the foams are free of harmful and toxic chemicals that were previously being used in some memory foam products.
Furthermore, when it comes to the mattress cover – make sure it is OEKO-TEX certified. OEKO-TEX certification also guarantees your safety and complete absence of harmful and toxic chemicals.
When it comes to the Eve Premium Hybrid mattress – you get both. Both foams and the cover are completely safe for human use and don't contain any potentially harmful chemicals.
Washable antibacterial cover
A removable cover is always a bonus and the Eve Premium Hybrid mattress has one. On top of it being OEKO-TEX certified, this removable cover is also antibacterial and antimicrobial. What this means is that you get a removable and washable cover, that's completely hypoallergenic and safe for use.
To top all of that off, this luxurious, quilted top cover also contains tiny silver strands women into the fabric. These silver strands are singlehandedly responsible for the hypoallergenic properties of this high-quality mattress cover.
Review of Eve Premium Hybrid Mattress
Eve Premium Hybrid mattress is a great mattress overall. Eve Sleep really outdid themselves on this one.
What we found when we were doing our Eve Premium Hybrid mattress review, is that you really get the best of both worlds – great comfort and even better support. To top things off, both comfort and support are there to stay for a long time, as this one has proven to be quite durable. With that in mind, it's no wonder you get a 10-year warranty from Eve Sleep for this product.
What's also great about Eve Premium Hybrid is that it is quite breathable for a mattress with so much foam in it. Eve Premium Hybrid is noticeably better at keeping things cool and breathable, than say, the Original Hybrid from Eve Sleep.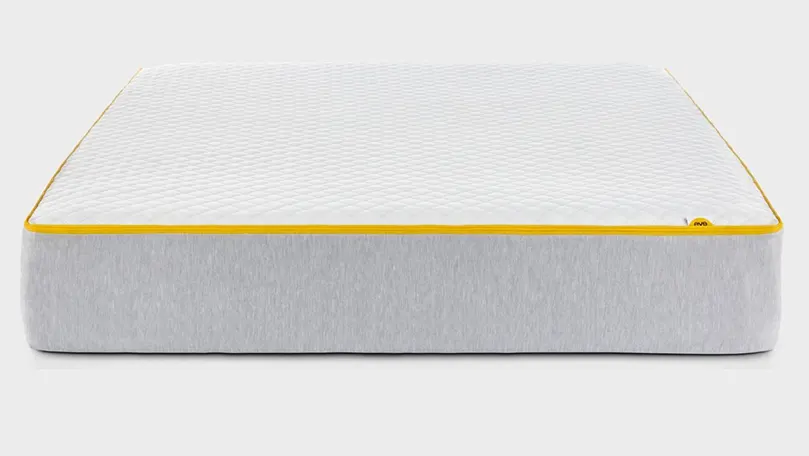 Another thing to know is that even if you don't find this mattress enjoyable, there is a 100-night trial period to fall back on.
When it comes to things like motion transfer and edge support, things could get a little better, but still, they're far from bad.
The only real complaint we have about this one is the lack of size options. You can only get this one in UK Double (135 x 190 cm), UK King (150 x 200 cm) or Super King (180 x 200 cm).
KEY FEATURES:
Type: Hybrid
Firmness: 7.5/10
Thickness: 28cm
Size: UK Double, UK King, Super King
Excellent support and comfort
Very cool and breathable
Excellent durability and longevity
Only comes in three different sizes
Edge support and motion transfer could be improved on
One of the more expensive mattresses when at full price
What we like about Eve Premium Hybrid Mattress
Eve Premium Hybrid does a great job of supporting your whole body, regardless of your body position.
Even though it is a slightly firmer mattress, side sleepers should be more than comfortable sleeping on it.
It should easily last you for about a decade if taken care of properly.
What we didn't like about Eve Premium Hybrid Mattress
You may feel like you're "rolling off" if you get too close to the edge of the mattress.
The lack of UK Single is really a missed opportunity. 
Mattress handles are too small and are badly positioned; you will need some help rotating the mattress.
Check the alternatives to Eve Premium Hybrid Mattress
On the off-chance that you don't find Eve Premium Hybrid enjoyable, we thought we'd offer you a couple of alternative picks to choose from. Today, we have Eve mattress and Simba Hybrid mattress, both quite similar, but still different enough so that they're worth considering.
Unlike Eve Premium Hybrid, Eve Original mattress is a memory foam product that's noticeably softer and more tailored towards those that sleep on their side or wish to alleviate some pain by removing the pressure from the core areas like hips and shoulders.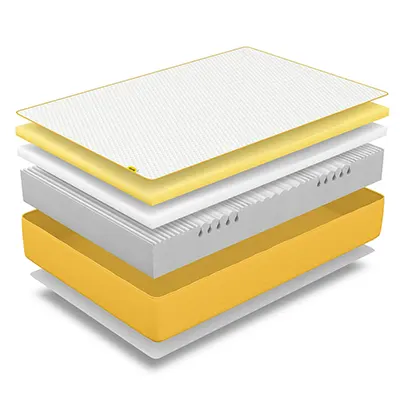 Solid support
High-quality foams; great durability
Very comfortable
Some stomach sleepers will find it too soft
Not the most breathable mattress
More expensive than some other similar products
Simba Hybrid is the entry-level mattress from Simba. This is a premium mattress, made from high-quality materials, so, durability won't be an issue. It is a medium-firm hybrid, so it'll be suitable for pretty much everyone. It's comfortable, supportive and you can get it in Single. This is our review of the product.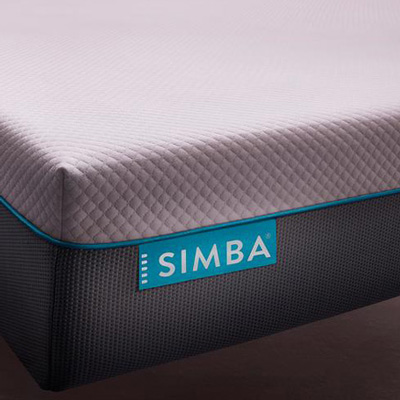 Very comfortable
Excellent durability
Plenty of size options
No removable cover
Not the most breathable mattress
More expensive than some other similar products
Consider Simba Hybrid pillow if you are buying Eve Premium Hybrid Mattress
If you're looking to pair your new mattress with a great pillow, you should consider pairing it with a Simba Hybrid pillow.
If you're in the market for a highly breathable, fully customizable and temperature-regulating pillow – this is the one for you.
Enriched with Simba's Stratos technology, this cotton covered pillow will always stay on the cooler side, so you won't have to flip it over during warm summer nights. The inside of a pillow is filled with Nanocubes – Simba's own open-cell foam cubes that you can add or remove from your pillow to your liking.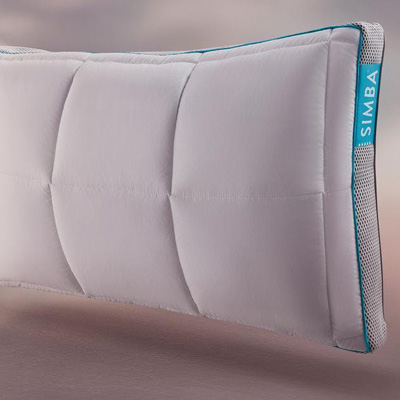 Very cool and breathable
Excellent durability
Solid neck support
Not ideal for stomach sleepers
Not the most comfortable pillow you can buy
Quite firm when full
What makes Eve Premium Hybrid better than the competition?
What makes Eve Premium Hybrid better than some other hybrid mattresses are the great level of support, excellent comfort and surprisingly great pressure relief. It hard to find a mattress that strikes the perfect balance between being firm, yet still soft and pleasant to lay on at the same time.
How did we test the product?
When we do our reviews, we try and keep two things in mind – being objective and detail-oriented. This approach allows us to really look at a mattress from a clear perspective, which ultimately leads to an unbiased and honest review of a product.
In this case, we really wanted to take a good look at what makes a hybrid mattress great – comfort, support and durability. These are pretty much the defining features of every mattress, but when you're looking at a hybrid – these should really be the strongest points.
First up, we performed the "sleep test". Every member of our reviewing team had ten nights and ten days to spend with the mattress and during that time, all of them wrote down their notes on various things they've noticed, things they've liked and disliked and so on.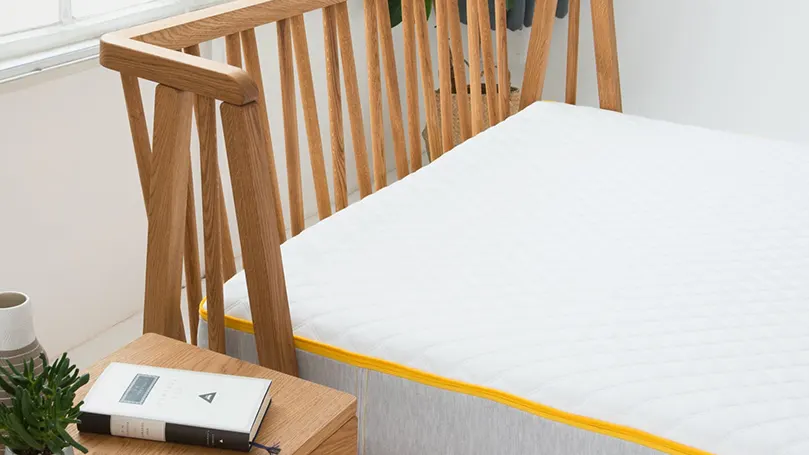 When it comes to comfort, the verdict was pretty much unanimous. Every member of our team has found this mattress to be remarkably comfortable to lie on. The memory foam was nice and cosy, it wasn't too warm and it did a pretty great job at isolating motion. All in all – great results!
Next up – support. As we've said, this should be a medium-firm mattress, however, we'd say it's more firm than medium, rating it at about 7.5 out of 10. Therefore, we've expected great support and we're pleased to say our expectations were met.
Finally, when it comes to durability, Eve Premium Hybrid absolutely aced our roller test. There were no reasons for concern in this department.
Naturally, we've paid attention to craftsmanship, build quality, material quality, breathability, edge support, hypoallergenic properties and so on, but we're going to get to those in a minute.
FAQs about your new Eve Premium Hybrid mattresses
In the end, we wanted to wrap things up by answering some of the most frequently asked questions about this mattress. We're going to focus on the things we haven't had the chance to answer in the rest of the article, as well as some things that we feel were important to know about this one.
Does Eve Premium Hybrid mattress have a warranty period?
Yes. You get a 10-year warranty period for this mattress. In case something happens, you're covered - free of charge.
How thick is the Eve Premium Hybrid mattress?
Eve Premium Hybrid is 28 cm thick, which is slightly thicker than an average mattress, but still not as thick that you would need custom fitted sheets or something similar.
Is Eve Premium Hybrid mattress good for side sleepers?
Although it might be too firm for some, Eve Premium Hybrid is generally well-received by the side sleeprs.
Is Eve Premium Hybrid mattress good for back sleepers?
Yes. This mattress is great for back sleepers. It's both supportive and comfortable enough.
Is Eve Premium Hybrid mattress good for stomach sleepers?
Yes. Eve Premium is pretty much an ideal mattress for stomach sleepers.
How do I clean my Premium Hybrid mattress?
The top cover is both removable and machine-washable. The rest of the mattress is not -so don't try to wash any of the other layers!
What are CertiPUR and Oekotex certifications?
CertiPUR and OEKO-TEX certificates guarantee that there are no harmful or toxic chemicals present in any of the materials or fabrics used in the manufacturing process.