Eve Premium Mattress Review
Eve is a well-known British sleep company, and Eve mattresses are the main thing in their offer. As the mattress is the most important thing for the quality of your sleep, and also the most expensive sleep product, then it is necessary to know every detail before you decide to buy one. Here is your Eve Premium mattress review by The Sleep Advisors.
Who is Eve Premium mattress for?
Eve Premium mattress is for all sleeping positions, so it can be used by side, back and stomach sleepers, and it is also for combination sleepers because it adapts very quickly to changes in position. 
Eve Premium mattress is suitable for all those who have allergies too. Since it is made of several layers of memory foam and the cover is made of polyester, there is not a single material that is not hypoallergenic and could provoke an allergy reaction.
What do we use this product for?
We use this Eve mattress for support, pressure relief and the so-called "floating feeling" which Eve says is different from the "hugging feeling" provided by most foam mattresses. We agree that there is a difference in feeling when you lie on this mattress compared to other similar mattresses, some will like that feeling and some may not.
Overall, this mattress is very comfortable, it provides good support to your whole body, keeping your spine aligned and in the morning you will not feel pain in the pressure points. Therefore, Eve Premium mattress is an ideal choice for sleepers who:
Suffer from allergies 
Need additional support & pressure relief
Change their sleep positions often
Often get hot and sweaty 
Want to eliminate motion transfer.
Is Eve Premium mattress an upgraded version of a Eve Original foam mattress?
Premium mattress is an upgraded or more precisely premium version of Original Foam mattress. It has one memory foam layer more and that is why it is 4 cm thicker. This brings improved comfort, support and relief of pressure. The additional layer makes it more suitable for heavier people, and the Premium version is significantly more expensive.
Features you should know about the Eve Premium mattress
We will use this part of our review to introduce you to all the most important features of the Eve Premium mattress, which include the types of foam, cover and warranty, among others.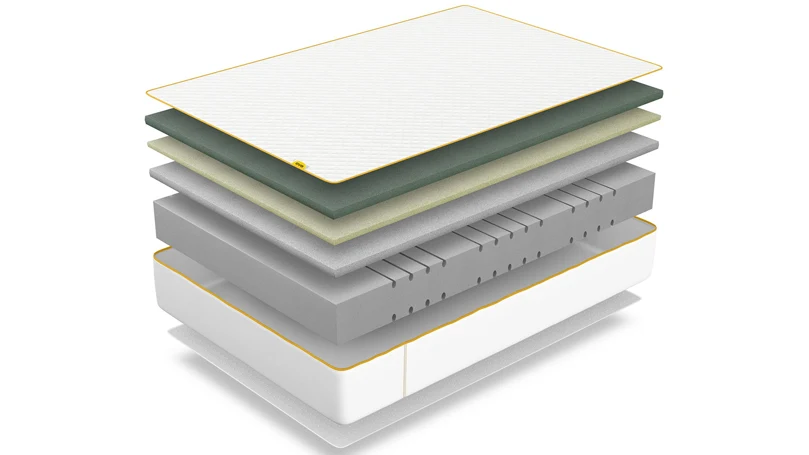 This mattress is 28 cm thick and that places it among the thick memory foam mattresses. High-end foam mattresses are between 25 and 30 cm thick. Thickness makes it suitable for all sleep positions as well as for heavier people. Support and pressure relief are excellent due to the 28 cm of foam.
It has 4 foam layers plus cover and the anti slip base. Over the anti slip base comes the base layer which is a very durable layer that has contour zones and is therefore pressure relieving. This is followed by a support layer made of firmer foam for better support. If we cut the mattress in half, after the support layer we would find the memory foam layer with active cooling which is very comfortable and one of the two graphite-infused layers for cooling.
Floatfoam breathable & cooling memory foam
The final layer before the cover is the Floatfoam layer with active cooling and we singled it out from the other layers for two reasons. The first reason is that this layer is responsible for the "floating" feeling we mentioned at the beginning of the review. Floatfoam is a brand-new foam developed by Eve and combines snug softness and pressure relief.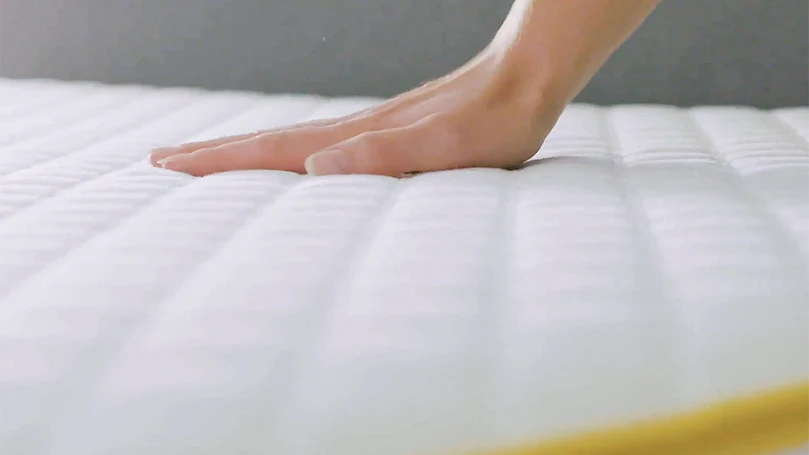 Second reason is cooling properties because it is graphite-infused which is especially important for hot sleepers who often avoid buying memory foam mattresses because they are too hot.
Washable & anti-germ top panel made of polyester, elastane and silver
The cover of this mattress is made of 97% polyester, 2% elastane and 1% silver and we really like it because it is not another classic mattress cover. It is made of a thick, quilted fabric and has silver lining. And not as a phrase, but silver is really woven into this cover because silver is antibacterial and antimicrobial, so this cover is one of a kind on the United Kingdom market.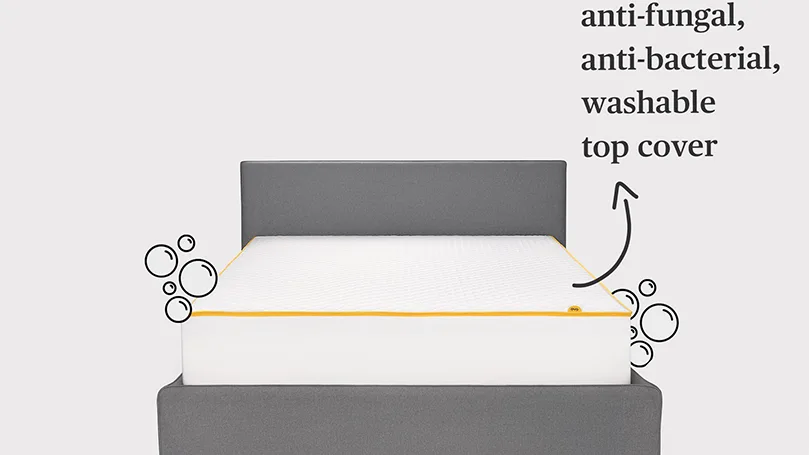 What's even more great is that it is removable and machine washable at 40 degrees C, which means that you will always be able to keep the sleep surface fresh and clean, and you won't have to take it to a professional cleaning.
Immediate pressure relief
Foam mattresses are generally very good for those customers for whom relief in pressure points is especially important, and the Eve Premium mattress stands out in this. You will not have to move several times before you find a suitable position where you will feel relief at pressure points. As soon as you lie down on this mattress, you will feel an instant soothing pressure relief and this will help you fall asleep faster and to sleep better.
Suitable for all types of sleepers
Not all mattresses are suitable for all types of sleepers, but this one is. When we talk about thickness, for stomach sleepers it is generally recommended a bit thinner than this, around 25 cm. But this is a medium firm feel mattress, stomach sleepers can use because it will give them enough support. When we talk about side and back sleepers, the thickness is ideal for them and the support is appropriate.
Pressure relief will be especially important for side sleepers due to the pressure on the hips and shoulders. Due to the very fast adaptation to your movements, this is among the best mattresses for combination sleepers.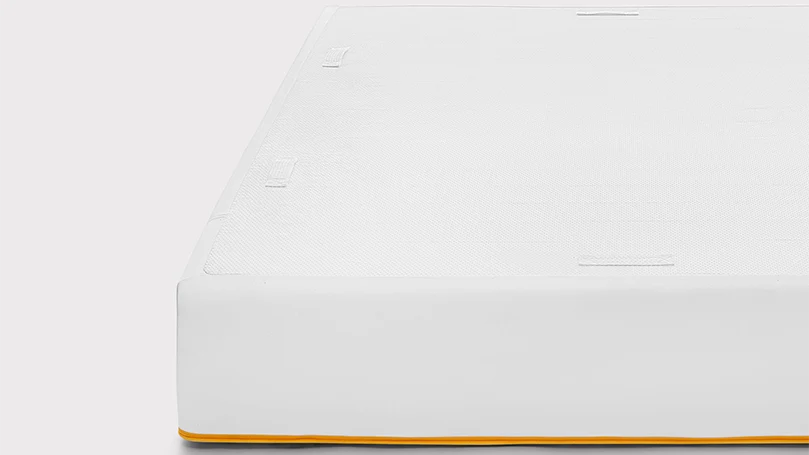 No matter how good the mattress is, for couples the most important feature is probably motion isolation, and that is another feature in which this mattress excels. Due to the 4 layers of foam as well as the overall quality of the mattress, motion transfer is minimized to such a level that you will practically not feel your partner's movements. Edge support is also great, so we recommend this mattress to couples.
According to the official site "CertiPUR is a voluntary testing, analysis and certification program for the environment, health and safety properties of polyurethane foam used in bedding and upholstered furniture applications."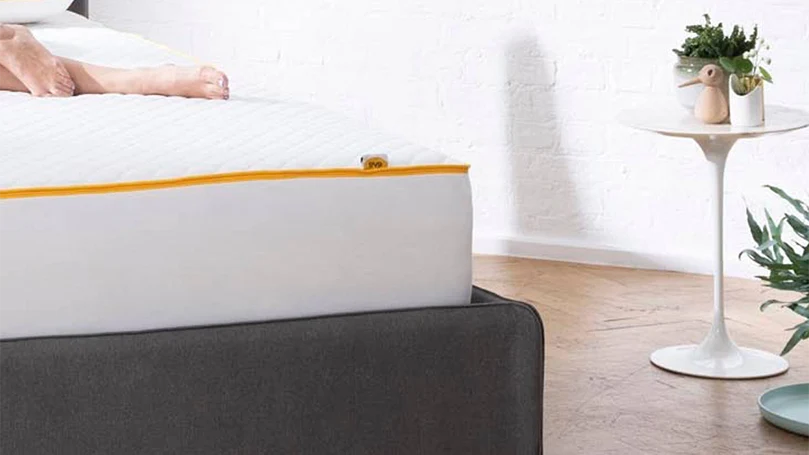 All Eve mattresses are CertiPUR certified, which means that they do not contain harmful chemicals and are completely safe to use, both for you and the environment. It is important to know that this is independent testing and as such is very authoritative and appreciated. All UK fire regulations are satisfied, you don't have to worry about that.
It takes at least 4 weeks for your body to fully get used to the new mattress. Even though your mattress is comfortable from the first night, after a few weeks you will notice that it is even better at the beginning.
So Eve gives you 100 nights to make sure it suits you 100%. In case it doesn't suit you, send it back – no questions asked, and your money will be fully refunded. You don't have to worry when ordering this mattress, because you can always return it.
As buying a mattress is a significant investment, especially when buying high-end mattresses like this one, you want to be sure that it will last you a long time and that you will not have to give money for the mattress again in the near future.
Eve Premium mattress comes with a 10 year warranty. This means not only that you can count on using the mattress for at least the next decade, but also that the company is 100% sure that it will stand the test of time and it is of top quality.
Review of Eve Premium mattress
Eve Foam Premium mattress is one of the two premium mattresses offered by Eve, the other is a Premium Hybrid mattress. If you want 28 cm of foam, then this is the right choice for you. It has 4 layers and each of them has its own role. All together they give a mattress that is supportive, pressure relieving and comfortable. Also, two layers actively cool and the structure of the foam make this mattress breathable , so hot sleepers can also use it.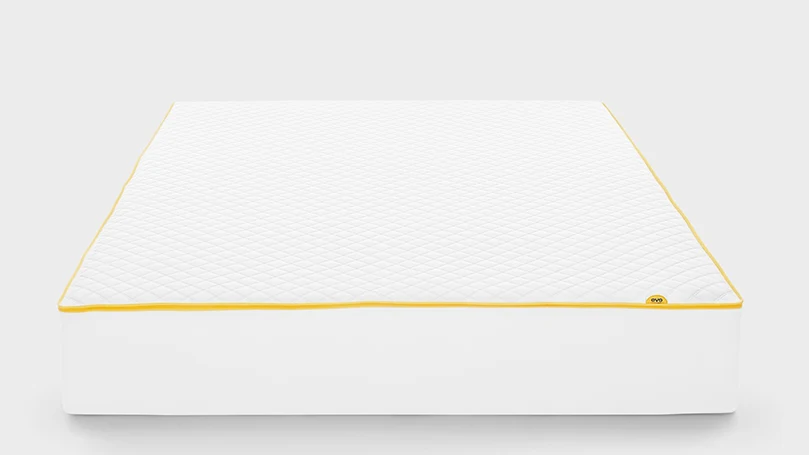 Removable cover is machine washable, and is made of polyester, with woven silver threads, to be antibacterial. It is CertiPUR certified and comes with a 10 year warranty. You have 100 nights to try it and decide whether to keep it or return it and get a full refund. If you combine it with Eve Breathe Easy mattress protector, the lifespan of this Premium mattress is going to be a lot higher.
Type: Memory foam
Firmness: 7.5/10
Mattress depth: 28 cm
Size: UK Double, UK King, Super King.
Washable top cover
10 year warranty
100 nights trial.
High-priced
Off-gassing
No single size.
What we like about Eve Premium mattress
One of the best mattresses for couples because you will not feel your partner moving
Open-cell foams and graphite-infused foams actively cool your body down and therefore it is better for hot sleepers than most other foam mattresses
Equally comfortable for side, stomach and back sleepers.
What we didn't like about Eve Premium mattress
One of the most expensive foam mattresses on the market, although the quality and 10 year warranty make this price reasonable
Usual off-gassing for foam materials will be present for the first few days
Surprisingly, there is no UK Single size available, only UK Double, UK King and Super King.
What makes this product better than some other similar ones?
This mattress completely justified the "premium" it has in its name. Overall, this is a top quality mattress that will give you a good night's sleep, because you will get the necessary support, pressure relief and comfort. It's a great option for couples because you won't wake each other up with movements during the night, and it's also one of the best foam mattresses on the UK market for hot sleepers.
10 year warranty, as well as the ability to return it within 100 days makes purchase completely safe. Washable cover with silver lining is one more thing that makes this product better than some other similar ones.  We highly suggest you going for Eve Storage bed frame in order to get the best possible experience.
How did we test the product?
The mattress will be delivered vacuum-sealed in a box, and if you have an old mattress you want to get rid of, a mattress removal service is available. When ordering, you need to indicate that you want Deliver, Remove and Recycle service. Availability of this service might vary per area.
When it arrives, it just unwrap it and it will expand to its full size within a few hours, which is significantly faster compared to many other bed-in-a-box mattresses that take a few days to expand to full size. Off-gassing will also disappear quickly.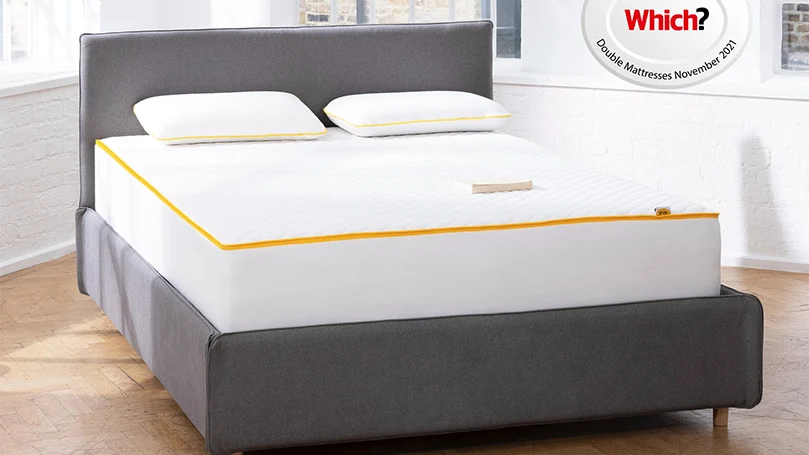 We immediately noticed tiny silver strands on the antibacterial white top panel. The cover is luxuriously quilted, and also the whole mattress looks luxurious. We removed and washed the top cover according to the instructions, before we started the overnight test.
During the overnight test, we used all sleep positions to check if it was really suitable for everyone. We often changed positions during sleep and noticed that this is a highly responsive mattress, very similar to a hybrid mattress. All the time, two members of our test team were lying on it to check the motion transfer. Breathability is really good as well as cooling properties, so we didn't feel excess heat.
FAQs about your Eve Premium mattress
Let's wrap up this review with answers to some of the FAQs about your new Eve Premium mattress.
How do I clean my Eve Premium mattress?
It has a zip-off cover that you can wash in the washing machine at 40 degrees C so that is the way to keep it always clean.
Is Eve Premium mattress prone to sagging?
Sagging is the result of normal wear-and-tear, but we don't expect it to happen with Eve Premium mattress any time soon.
How long does an Eve Premium mattress last on average?
This mattress is not on the market long enough so we can't guarantee that it will last at least 10 years, but all factors indicate that.