Many people struggle to find the best duvet. There are many variables you have to take into account. Sometimes it's the right materials, and the amount of care it needs to be provided. Other times, it's finding a duvet which perfectly matches your needs – isn't too hot or cold and doesn't irritate your skin. Here we are going to talk about all of those things in order to help you find the perfect duvet for your bedroom, and provide some awesome examples.
There are two types of duvets categorized by filling: natural, and synthetic. The categories are self-explanatory. Natural fillings are usually made from feathers and down, while synthetic are made from fillings like microfiber and even polyurethane. Most duvets have covers made from a blend of polyester and some other material such as cotton or even bamboo. We will talk about those later, so let's focus on fillings first.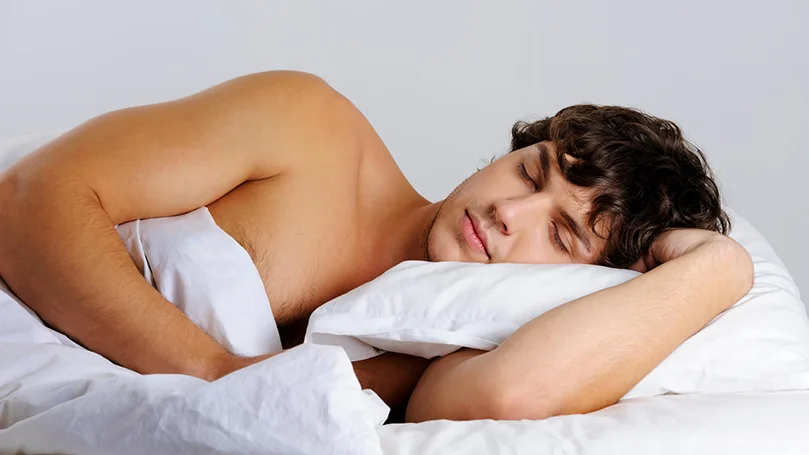 A natural duvet is perfect for you - if you...
Are looking for a duvet that will last you a long time
Really love fluffy, cozy and soft duvets
Don't mind the weight of a down duvet.
You have to be careful about:
Depending on the thickness, some down duvets might not be suitable for warm weather
They are extremely hard to clean so you have to be mindful about that.
Tip:
A good down alternative can be wool, cotton or silk!
A synthetic duvet is perfect for you - if you...
Suffer from sensitive respiratory system or allergies
Need a duvet that can be easily maintained and washed
Love a light-feeling duvet which feels soft like down but not as heavy.
You have to be careful about:
Synthetic duvets are a cheaper option, but durability is lessened
Fluffing of the duvet needs to be frequent, you need to especially make sure the filling doesn't move around too much.
Tip:
Panda
created the Cloud duvet which has polyester-bamboo cover! The cover is anti-microbial and is perfect for people with allergies.
As a perfect example of a synthetic duvet, we can't stop talking about the Cloud duvet. This duvet has everything – bamboo fibre which is naturally antibacterial, soft and fluffy filling which won't feel too heavy on your body and optimal breathability. This makes this duvet perfect for seasons all year round.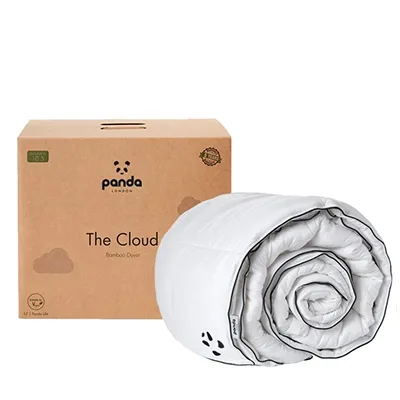 Price (compared to a regular duvet)
Maintenance (level needed)
Hypoallergenic properties
Simba Feather and Down Duvet
And another perfect example of a down duvet is the Simba Feather and Down duvet. We chose to feature this one especially because of its finest materials used in the production, and amazing performance. The materials are ethically sourced, the cover is gentle to the skin because it has cotton (won't cause any irritations), and you can choose between 4.5, 10.5 and 13.5 tog.
Price (compared to a regular duvet)
Maintenance (level needed)
Hypoallergenic properties
No matter what you're looking for in a duvet – it's always important to remember that you can never let yourself overlook any details about what you put on your bed and yourself when you sleep. This also counts for all the materials and the general features of the duvet. Make sure to plan a budget, measure your bed to see what size duvet you need, and gather as much info on materials as you can. That way you can be sure that you'll be sleeping with a comfy duvet for years to come, without regretting spending your money. In the meantime, feel free to check our best duvets in the UK.