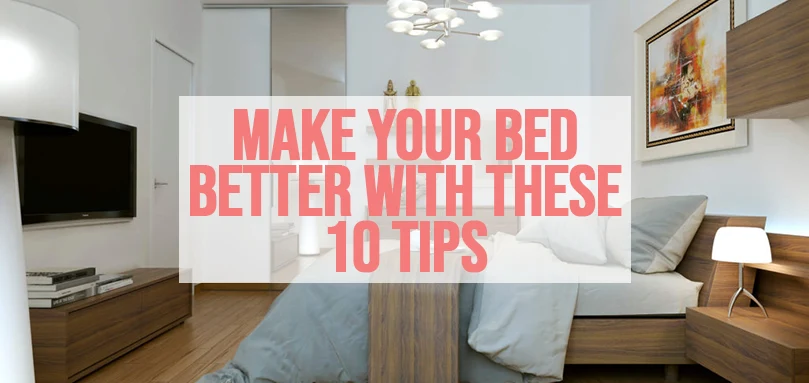 Make Your Bed Better With These 10 Tips
Your bedroom is the place you'll be spending a solid third of your life, so there's no place for any half measure solutions when it comes to arranging it
You'd be surprised how easily and conveniently you could breathe a new life into your bed area and make it cozier, prettier and overall much more pleasant place to be in. So here are top 10 tips – make your bed better with a few of them and feel the difference.
Add a header to begin generating the table of contents
A mattress topper made of memory foam, feathers, or egg crate foam can add both comfort and support to your bed, especially if purchasing a new mattress is out of the question. It could cost you, though; most queen-sized options run upwards of $100. The average prices varying in sizes are below, but there are also quite a few great brands which offer more satisfying prices.
|  Type: | Price range: |
| --- | --- |
| Spring | $100 – $2000+ |
| Memory Foam | $100 – $4000+ |
| Hybrid | $250 – $4000+ |
| Air | $500 – $4000+ |
| Latex | $450 – $3000+ |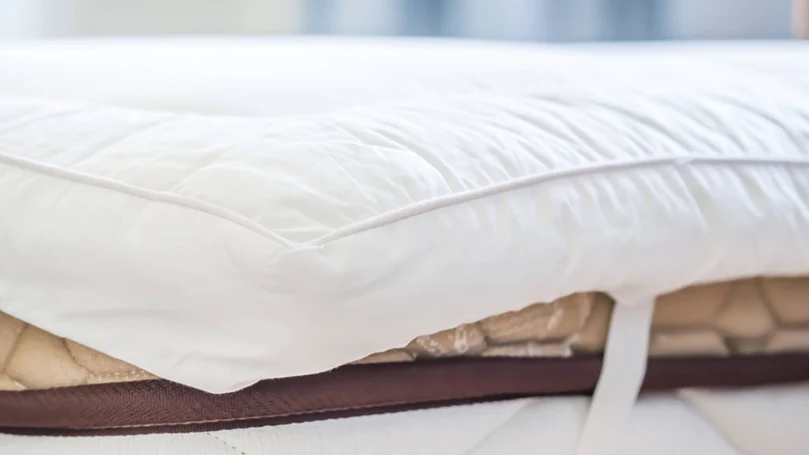 For maximum coziness, try flannel sheets. These will feel soft against your skin and add texture to the look of your bed. Ditch the idea of choosing sheets based solely off of their thread count. Many factors can have an effect on thread counts; you're better off making your decision from a touch-test of fabric samples.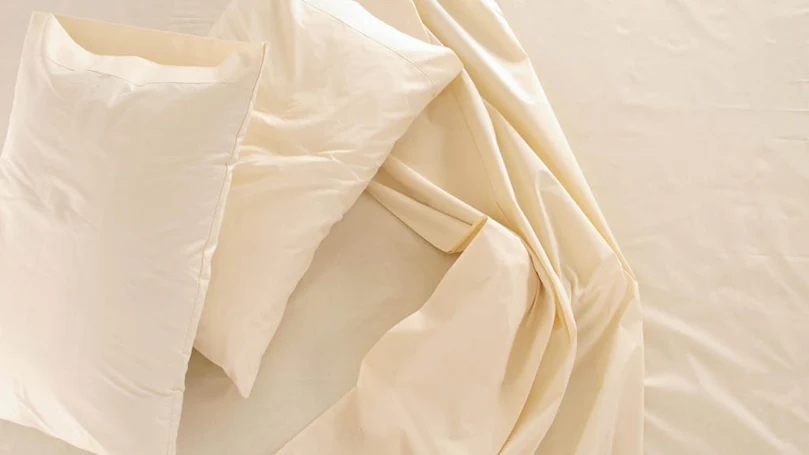 It's just one of those things that make more a difference than you think it will. Sleeping under a down comforter gives you a cozy feeling of sleeping under the fluffy feathery cloud. That said, if you're allergic to down (or how much it costs), there are still plenty of feather-free and budget-friendly alternatives.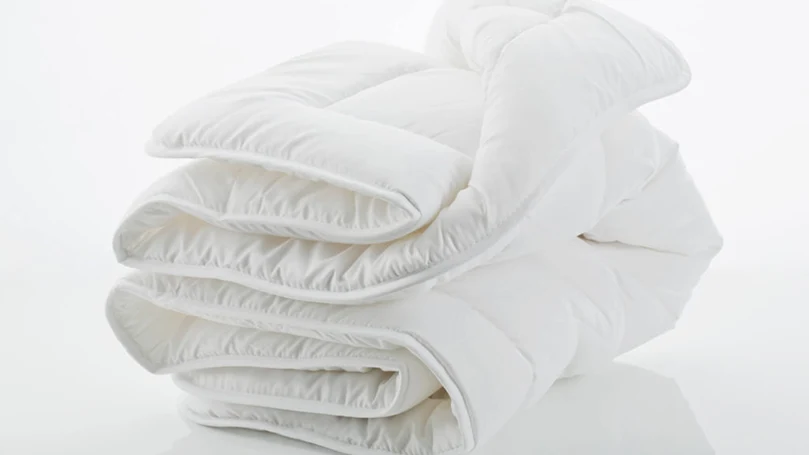 Nothing's worse than waking up from a cozy bed only to find yourself with (literally) cold feet. Even if you've already got carpeting or a large area rug, consider adding a small sheepskin or textured rug on the side of your bed where you usually get out. There's nothing like the feeling of griping the fluff with your toes.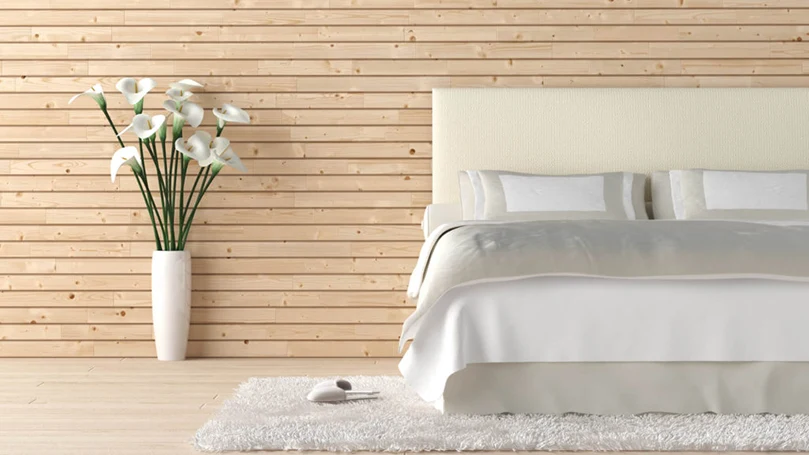 Allow your space to become even more of an oasis by ensuring it's well lit. If you're single, have at least one bedside table with a lamp, or a floating or wall-mounted light fixture. If you sleep with a partner, have two. That way you can each turn them on and off as you please.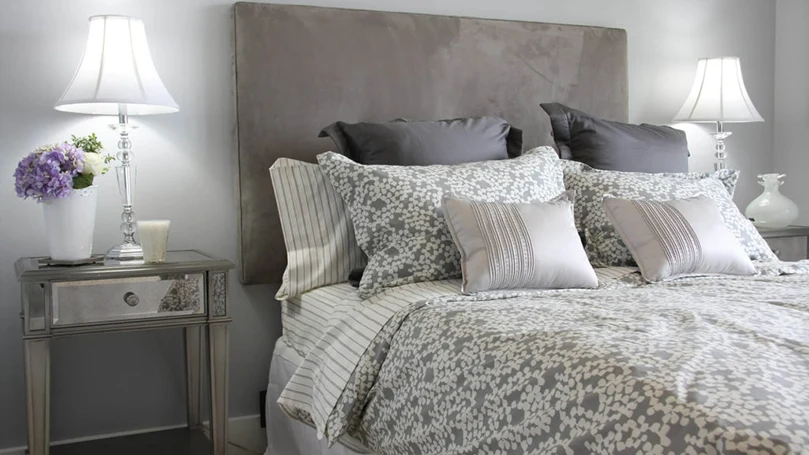 Make your bed better with more pillows
Don't go crazy here, but at least two pillows per side is a minimum for baseline coziness. And anything beyond that will increase your cozy factor significantly, especially if you use pillows with a bunch of different shapes and cover textures. If you have basic sewing skills, it's easy to turn cheap bath mats or accent rugs into cuddly throw pillow covers. Just make sure they're unused rugs, please.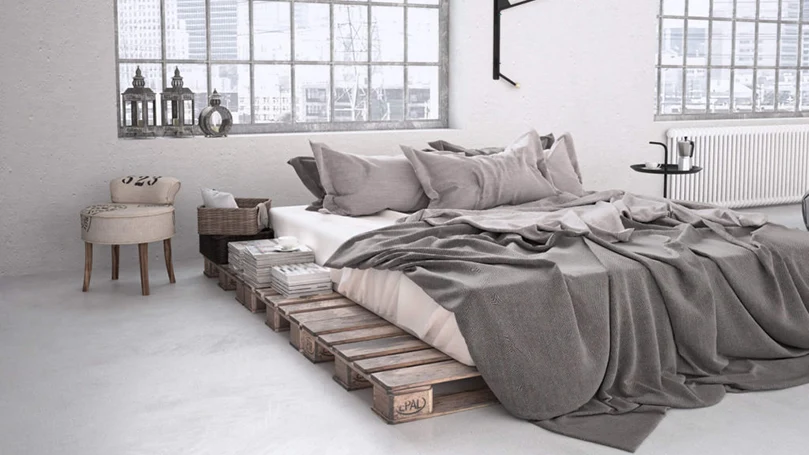 An easy way to make sitting up in the bed more comfortable is to buy or make a padded or tufted headboard. If you have some basic crafting skills, you can easily make a headboard yourself. All you need is a board, padding, fabric, and buttons. You'll make your bed better in no time.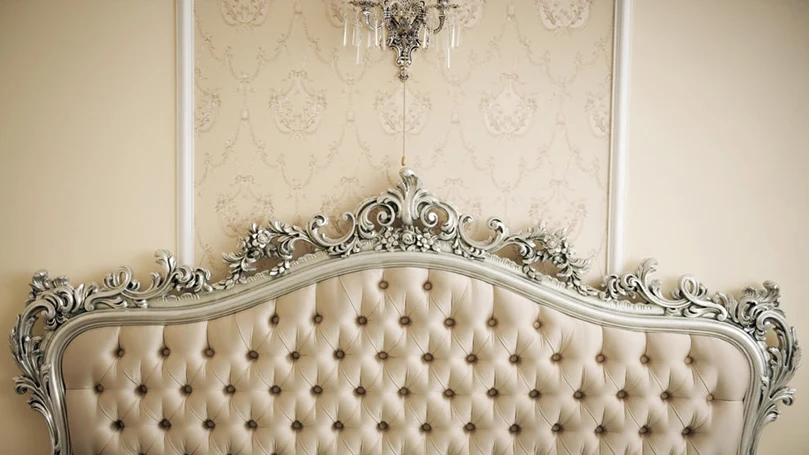 If you're ready to upgrade your sheets, try linen instead of cotton. Linen is textured enough to be cozy in winter and light enough to keep you cool in summer. And it's always wrinkly (in a good way), so you don't have to worry about getting out every little bump when you're making the bed.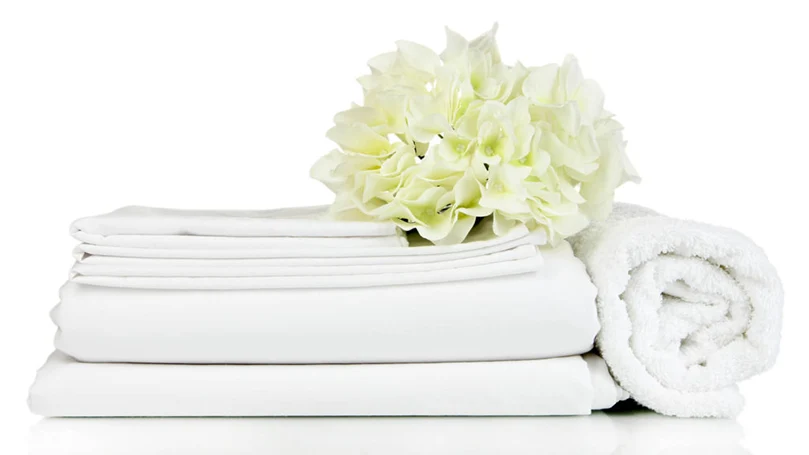 You can add texture and warmth to your bed space if you throw in some luxurious blankets. For an extra feeling of seasonal flair, choose chunky knit or plaid flannel ones. You can use Mela weighted blanket for more weight and better tuck-in feeling.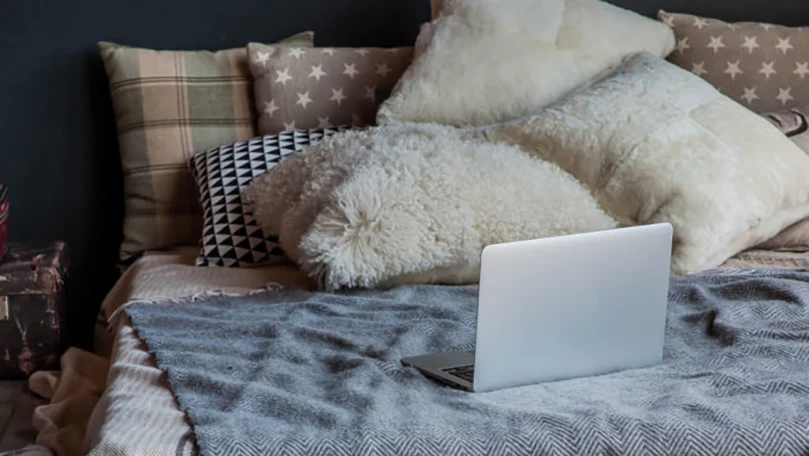 Be creative with curtains
Hang some light strings on the curtain above your bed for fairy wonderland feeling in your bedroom. Or you can make a simple canopy by hanging the fabric down from the ceiling, using wooden dowels or curtain rods. If your bed is in a nook or very small room, you can turn it into a ship-shape hideaway with some curtains.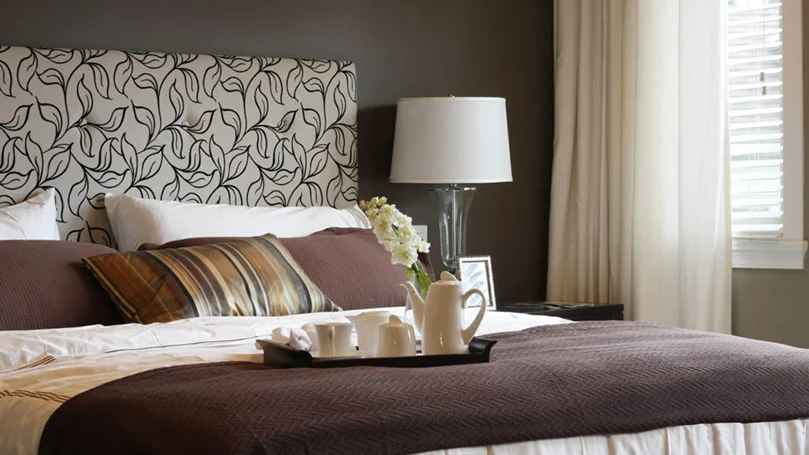 You can make your bed better on a budget
There are numerous ways for you to improve the quality of your sleeping environment. Most of them are simple but very convenient solutions that only take some innovation and will. Depending on your affinity, you can turn your bed into a fairy like oasis or cozy, fluffy, cloud. Possibilities are endless and they all depend on your creativity and preferences.