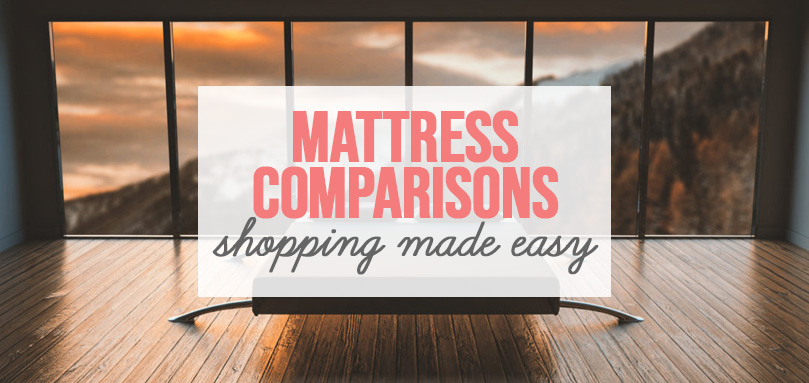 Mattress Comparisons
There are numerous brands and manufacturing companies which create all kinds of mattresses all over the world. When you determine if it's the right time to buy a new mattress, you must be certainly be overwhelmed with all the choices in front of you. How to know which company to trust, and how to choose the best and most affordable mattress quickly? Mattress comparisons are a great solution to all of these problems. That is the main topic we are going to talk about.
Where to find good mattress comparisons?
Luckily sites like The Sleep Advisors, take on a very major responsibility. That is – reviewing as many mattress brands as possible in order to explain to consumers what suits their lifestyle best. You can literally find reviews of all kinds of brands all over the UK and Europe – we're aiming and providing exact information about every brand you want to learn about and what are their benefits. If you're indecisive about choosing one among two or more brands, then you can easily access our website and find comparisons of the same brands.
We're going to give you unbiased and accurate comparisons of mattresses so you can quickly and easily decide which one to buy. It's important that you find the mattress that fits your body, your sleeping pattern, lifestyle, and the one that most of all benefits your health. Of course, budget plays a huge part in how you choose a new mattress, but you needn't worry because we can compare some mattress brands of similar prices.
Imagine reading a comparison about an affordable and expensive mattress toppers – how do you think the review would go? Naturally, the more expensive one will win. We won't make posts that are deceptive in that way at all. You wouldn't believe what difference a good sleep makes in your life. You will feel more energized, happier, be less prone to mood swings and depression, improve blood pressure and circulation, and the list goes on… The key to having a healthy life starts from your bed. You need to remember that next time you're buying a new mattress.