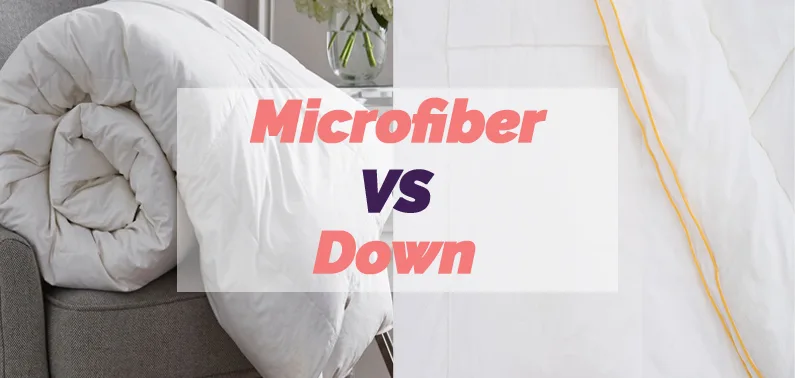 Microfiber or down duvet? Which one should you choose?
Microfiber and down are some of the most popular materials used in duvet filling. When we are looking for a duvet, we're always looking for something cozy, soft and breathable. Both of these materials, if correctly processed, can be awesome fillings for duvets. It's a matter of preference and need. Here we are going to break down these two types of duvets so you know which one is best for you.
Microfiber is a synthetic material, which means it is synthetically produced and it's vegan. Many people do not approve of down duvets as there are a lot of companies which don't have ethically sourced down. Although down gives a superior feeling of comfort and softness, there are a bunch of synthetic alternatives which are as soft as down. They provide a suitable replacement for everyone that wants a synthetic material but not at the price of losing quality. In that case, when looking for a synthetic down duvet, or microfiber down alternative, you have to look at the quality of the filling and the craftsmanship in the seams of the duvet.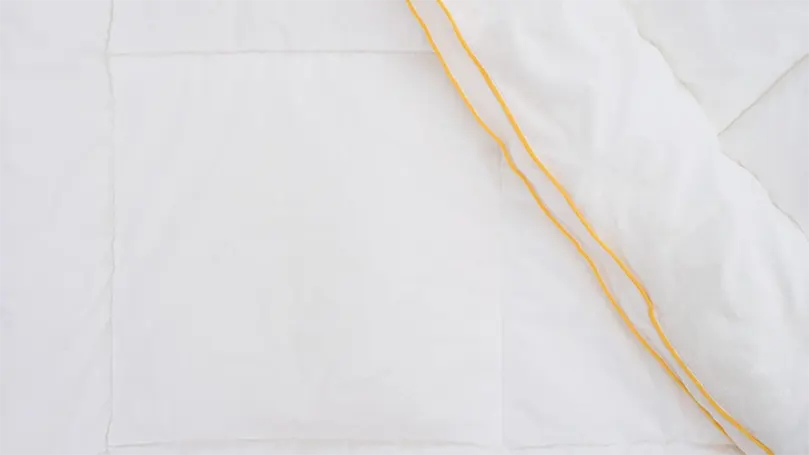 It's easy to fall into the trap of cheap duvets, though. Most of them are synthetic, after all. If they're not filled with quality microfiber you may experience discomfort, filling moving around and seams breaking at the slightest tear. The upside is that you can wash your entire duvet, unlike those filled with down.
What you're looking for in a microfiber duvet
High quality microfiber
Down-like softness
Breathability
Even distribution of synthetic fibers in the duvet
High quality seams
A gentle and breathable cover
Microfiber duvets breakdown
An example of a great microfiber duvet
The Panda Cloud Duvet has superior comfort, down-like feeling microfiber filling, and most importantly, bamboo fiber cover. The cover is a blend of bamboo fabric and polyester which is in perfect balance for hypoallergenic properties, getting rid of excess moisture and breathability. The duvet is perfect for all seasons and especially for people with sensitive respiratory systems. Check our full Cloud Duvet review.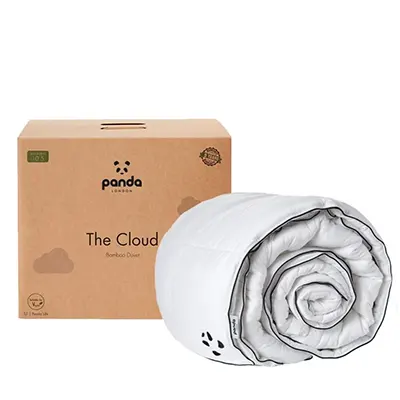 Down duvets provide us with a luxurious feeling of softness and comfort. They are some of the most popular duvets on the market and with a good reason. They can be designed for breathability, or keeping the warmth beneath. So, in case you live in a colder climate, down duvets are definitely the choice for you. Although, there are others which are more suitable for warmer climates, so don't worry. It all depends on the tog rating – so make sure you look at that before purchasing your new down duvet.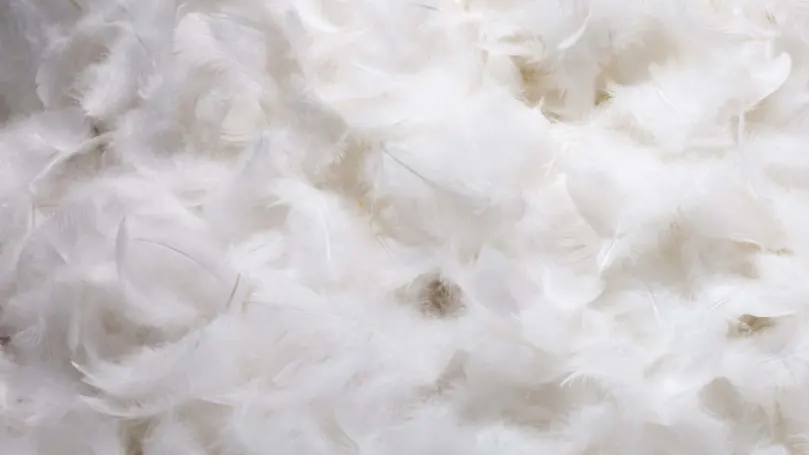 Some of the most popular brands which produce feather and down duvets are: SilentNight, Cuddledown and Simba. When looking for a quality down duvet, you have to do extensive research and find reliable brands which can vouch for quality, durability and safety.
What you're looking for in a down duvet
Ethically sourced feather and down
Breathability
High quality seams
Durable and breathable cover
Optimal weight
Even distribution of feathers/down
An example of a great down duvet
Silentnight Hungarian Goose Feather & Down Duvet
The Silentnight Duvet has everything you need in a down duvet. It's hypoallergenic and machine-washable. You can fluff it back easily, and it doesn't overheat.  Perfect for all seasons, breathable and soft to the skin. The filling is always evenly distributed, so you won't experience any bumps, even after prolonged use. Unlike other down duvets, this one is pretty affordable! You can order it on Amazon UK and it'll be right at your doorstep in about a week's time, depending on the demand.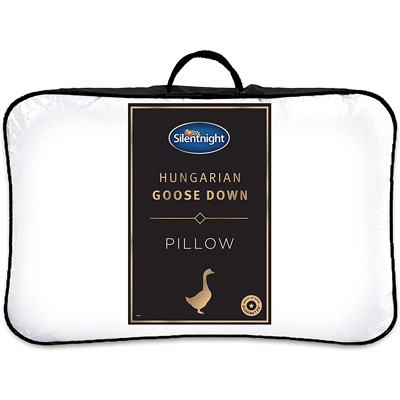 It's up to you do decide whether you'll purchase a down or synthetic down duvet. It's all a matter of preference. Take some things into consideration before you start shopping, like: the climate you're living in, respiratory issues, allergies you are suffering from, sweating, and of course, budget. All of these can impact your decision. If you're not sure which brands and products are reliable, then take a look at our top 5 UK duvets list, and maybe we'll narrow it down for you a little. Happy shopping!