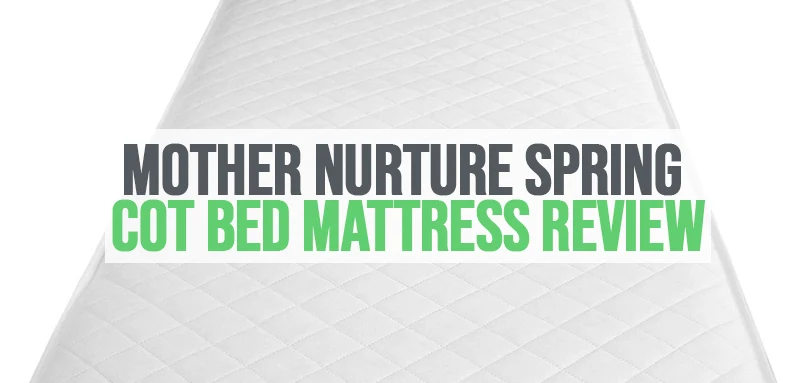 Mother Nurture Luxury Spring Cot Bed Mattress Review
Guided by our wish to provide some useful info for the young parents or soon-to-be parents, we are presenting our review on Mother Nurture Luxury Spring Cot Bed Mattress. Since this mattress is designed for infants and toddlers, we are going to evaluate the features that are of the biggest importance for babies' health.
Among all of the stuff that baby needs, a mattress could just be the most important one. Since babies tend to spend about 16 hours a day in a crib, it's crucial that their mattress is safe and healthy. Did you know that when choosing the right mattress for a baby you should pay the most attention to the firmness and breathability?
These factors are essential for the baby's safety. Mattresses that provide firmness and breathability are much safer for infants. Also, dust mite and water resistance are very important, since a baby needs hypoallergenic, antibacterial and antifungal environment.
So, according to above-mentioned health and safety standards, we are going to review the Mother Nurture Luxury Spring Cot Bed Mattress.
Add a header to begin generating the table of contents
The Mother Nurture is a company from the UK that specializes in the selling various baby products. The company offers many different types of mattresses for infants. They have mattresses that are accommodable both for nursery furniture and for the Mosses baskets.
The company is oriented towards promoting the products made of healthy and hypoallergenic materials. The products that you can order from Mother Nurture are safe, tested, and have a pleasant design. They can also be a nice choice for a gift if you are looking for something both aesthetic and useful.
Mother Nurture: Luxury Spring Cot Bed mattress
The Mother Nurture Luxury Spring Cot Bed Mattress is firm and comfortable mattress designed for infants and toddlers. It has a firm spring core that provides security and support.
Materials used for this mattress make it hypoallergenic and safe sleeping environment. The mattress is water and moisture resistant. Since the mattress has high durability, it can be used for a toddler bed, once the baby grows up.
The mattress size is 140x70x10cm.
The mattress has Quilted Tape Edging and its spare cover is easy to maintain. Its removable bound cover is washable at 60 degrees Celsius.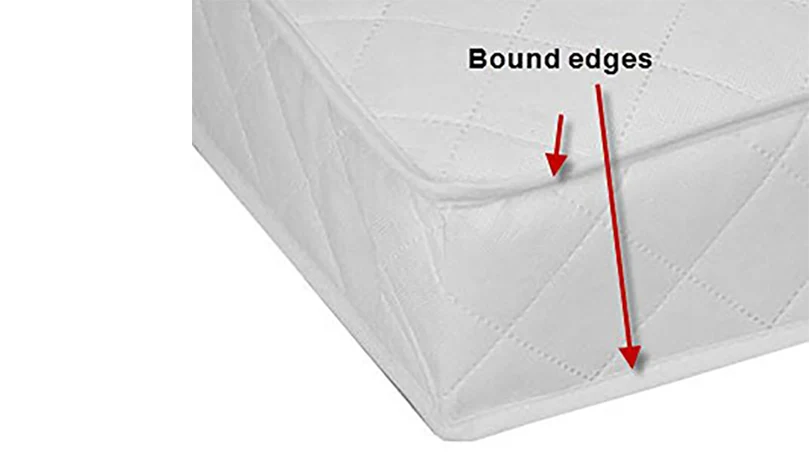 The mattress is composed out of the mix of Polypropylene and Polyester. It doesn't include untested materials or the materials that are not approved by latest British standards.
The materials used in the mattress make it highly water-resistant, which is one of the most important features of the product.
Choice of the materials for the Mother Nurture Luxury Spring Cot Bed Mattress complements the needs of infants' delicate demands.
The Mother Nurture Luxury Spring Cot Bed Mattress offers tender support for the newborns' head and body. The most important thing for baby mattresses is for them to provide firmness, and thus a certain resistance to the baby's movements.
Mattresses that are too soft are not good for the babies. Mother Nurture Luxury Spring Cot Bed Mattress is designed to provide and maintain firmness, chiefly due to its spring core.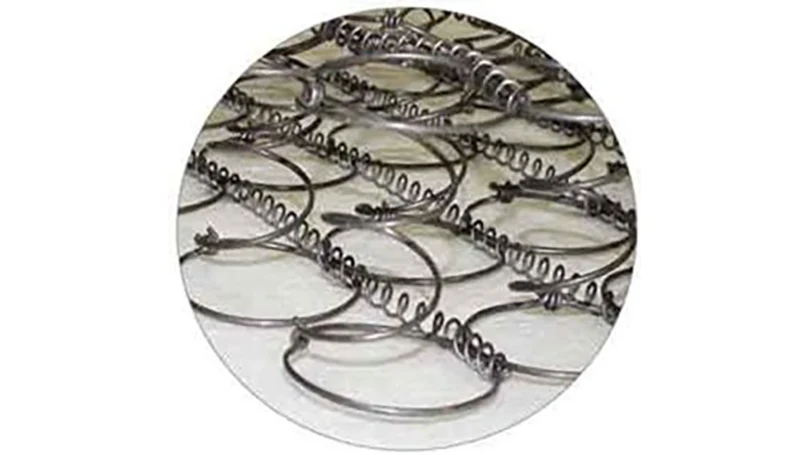 The Mother Nurture Luxury Spring Cot Bed Mattress is designed especially for infants and toddlers, so, as we said, it is intended to be firm. The materials do provide both comfortability and security.
The product's size fits both infants and toddlers. But, have in mind that older toddlers may prefer softer mattresses. The firmness of this mattress is healthy for toddlers also, but, since it's not a matter of safety, after a couple of years you can change it for a softer one.
Remember, firmness and adequate spring core is important for the infants' safety but not as much for toddlers and young children.
Since the mattress is intended for the youngest, it has a certain "bounce control" as a safety measure. You can test the product yourself by lightly pressing the middle of the mattress by an open palm of your hand.
The Mother Nurture Luxury Spring Cot Bed Mattress has a firm spring core, so it doesn't provide soft bounce as toddler bed mattresses do.
One of the most important safety features of baby mattresses is breathability. This is important as it can prevent a lack of air supply if a baby lies on its stomach. Mattresses that are breathable allow a certain airflow, no matter the baby's position.
The product is hypoallergenic and moisture resistant, so it offers hygienic environment.
Mother Nurture Luxury Spring Cot Bed Mattress is easy to maintain, the cover is washable and the composition of the mattress' materials enable very quick and effective airing.
The product has a completely neutral smell in general, due to the mix of its materials. Upon the initial unpacking, some airing is advised simply because the product is intended for babies.
You can air a mattress for a day or two, as a prevention, if some chemical smell is noticed.
Since the mattress doesn't absorb liquids, the natural smell should be maintained over the long period of time.
The product is designed to be resistant to liquids and moisture, which provides extended durability. In the combination with adequate maintenance, the product can last for years.
The mattress is designed to be durable so that you can use it even when baby grows up to be a toddler.
After our research of the baby products market, we can say that this product offers great quality for a small price. The cost of this mattress is perfect if you want to buy a firm mattress only for the period when your child is an infant, and then want to buy a soft, new one when your child is a toddler. Also, if you want to keep this mattress for a longer time, you can count on its durability.
All in all, this mattress fulfils all the health and safety standards for a reasonable price.
| | |
| --- | --- |
| MATERIALS | The mix of Polypropylene and Polyester in the 60:40 percent ratio. The product offers high liquid and moisture resistance. It's easy to air, wash and maintain. |
| SMELL | In general, the product has a neutral smell. Some chemical smell might be sensed after the unpacking. In that case, the product needs just a simple airing. |
| PRICE – QUALITY RATIO | Worth it. |
Trial period, warranty, shipping and refunds
The product can be ordered online with the free shipping option for the UK buyers. The shipping options may vary from country to country, so be sure to check options available for your location.
To sum up, the most important things to have in mind when buying a mattress for a baby are:
Firmness
Breathability
Hygiene (hypoallergenic and moisture resistance)
As we said earlier, just be sure to measure the crib first, since the mattress comes in size: 140x70x10cm!
You can always use an additional water-resistant cover if you want to prolong the durability of the mattress. Just always be sure that anything you put on the mattress (extra covers, beddings etc.) is also breathable!
We hope that your little bundle of joy will have the sweetest dreams while sleeping on their new mattress!