The Sleep Advisors are back with another comparison! Today, we are going to compare some of the most popular mattresses out there: The Eve original mattress and the Nectar mattress. 
Both of these are awesome, but when it comes to which one is better than the other – it's up to us to share the info and you to decide! Let's get down to it, shall we?
Recommended reading: More mattress comparisons
Add a header to begin generating the table of contents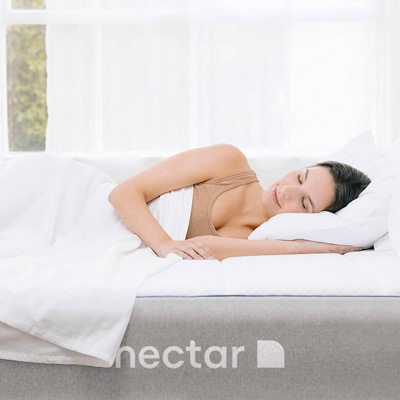 Nectar mattress' best features:
They offer a 365-day trial
Free shipping & returns and an infinite warranty
Extremely breathable
Comfortable and durable
Very affordablem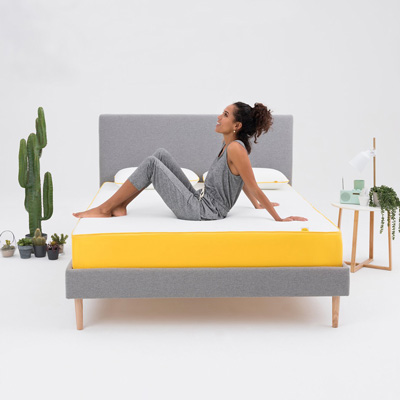 Eve mattress' best features:
They offer a 100-day trial
Free shipping & returns and a 10-year warranty
Good for back pain
Supportive and comfortablem
After careful consideration, we have decided to feature the Nectar mattress as today's winner. The reason lies behind the fact that they have a far superior and affordable offer than of Eve. With a 365-day trial period, you can make sure a 100% that this is the right mattress for you. And, with an infinite warranty, you can sleep safely and know that any damages or manufacturing errors you notice will be fixed or replaced. The Nectar's customer service is available every day of the week for any questions you might have. The mattress itself is very comfortable and highly breathable. Those are its strongest points. The only downside is low edge support which you might experience after a while of use. However, that doesn't affect its effectiveness when it comes to aligning your body in a healthy position.
Let's compare Nectar and Eve mattresses
Nectar Sleep Mattress has an amazing support level on the most of its surface. But, as we mentioned, that stability decreases alongside the edges. So, while this mattress is great for your body alignment, it's not so great when you put pressure on the edges. Putting all that aside, the mattress is good for all sleeping positions, it's good for your back and it reacts on shapes and pressure nicely. We highly recommend Premium Nectar pillow in combination with this mattress.
The support of the Eve mattress is one of its best qualities. Any position is possible for sleeping: back, stomach or sides – it doesn't matter. The Eve mattress can handle it all and safely tuck you into position. The lack of springs makes the bed distribute pressure evenly across the mattress. It doesn't transfer motion – that's great news for all people who easily wake up. You can consider Eve Tailored bed frame for this mattress. When it comes to support, both are in a tie.
Nectar Mattress works well with all positions, but especially the back one. The Nectar mattress is somewhat firm but extremely responsive. So, if you are a side sleeper you can try the product out first just to be sure. Now, since the mattress is good for stomach sleepers it can be quite beneficial to snorers as well.
Because the Eve mattress has been designed to help with back and hip pains, it's a medium to firm mattress. That means that people who are finding more softer mattresses comfortable won't find their dream mattress here, unfortunately. But if you like a firm mattress – this one is a go!
Breathability & durability
The Nectar mattress was especially designed with high breathability in mind. You wouldn't believe how quickly it airs out and rarely retains heat. All of the materials that are used in the mattress are antibacterial and won't retain moisture. So, you can sleep well and keep your health in check. Along with the infinite warranty, there is a very quality mattress. Just aside from the fact that you need to be a little more careful around the edges of the mattress – if properly maintained we believe it can last you for over a decade.
The Eve mattress is a luxurious mattress which really helps with health problems. It has great breathability but you will experience some chemical smell after unpacking. It takes about a day for it to decompress and around a couple of days to a week for the smell to completely dissipate. Eve mattress' smell isn't harmless in any way. The 10-year warranty is also a great choice and with the price tag that it comes with, the mattress lives up to the expectations of durability. We just wished it was at least a tinny bit longer.
The Sleep Advisors' verdict
We cannot stress enough how important it is to try out the mattress before buying it. That's why Nectar takes the win today – and of course, because it's a really quality  and simply more affordable mattress. That's just how it is and you should definitely try it out!
At the moment, Nectar Sleep is pushing the new mattress from their workshop – Nectar Hybrid mattress that we have reviewed a few days ago exclusively for you! Take a look!
Nectar mattress specifications
| | |
| --- | --- |
| Size | Dimensions |
| Single | 190cm x 90cm x 25cm |
| Small Double | 190cm x 120cm x 25cm |
| Double | 190cm x 135cm x 25cm |
| King | 200cm x 150cm x 25cm |
| Super King | 200cm x 180cm x 25cm |

The Nectar mattress offers the same level of quality as other top-rated mattresses on the market but at a much smaller price. Now, this very smart move because these competitive prices push Nectar Sleep Mattress on a very top. And so, do we!
However, if you're still interested in finding out more about the Nectar or Eve mattress, follow the links below to read our full reviews!