If you're looking for a high-end hybrid mattress, you've probably come across either Eve or Otty. These companies are regarded as some of the ones which manufacture some of the best hybrid mattresses on the market, and for a good reason. Both the eve original mattress and the Otty hybrid mattress have some amazing features, but one begs the question; Which one is actually better? Well, we're here to put them to the scale and tell you exactly what you need. So, get ready as we're about to break these two mattresses down for you into the most important bits!
Otty Hybrid Mattress - introduction
Otty is an innovative mattress concept which mixes all the crucial ingredients for the perfect night's sleep. Those are: comfort, support and temperature control. Luxurious memory foam adapts to your ideal sleeping posture. At the same time, cooling and Airflow technology prevent its high insulation from overheating the bed. The structure of the mattress is consisted of 5 layers: luxurious reflex foam, high density memory foam base layer, 2000 pocketed springs, luxurious reflex foam, removable and washable polyester cover. To top it all off, a side support layer which also serves as the airflow system. Read our full review of OTTY Hybrid mattress!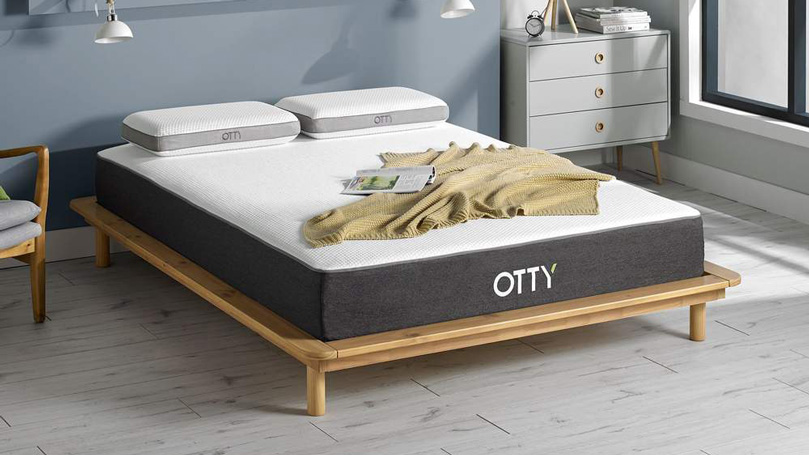 Eve Original Mattress - introduction
Eve's beloved original hybrid mattress has been around for a while and they take pride in it. This mattress is a combination of various types of foam which work together to bring you the best of comfort. The development process for this mattress lasted about a whooping 12 years! That's right. That much time was put into research, testing, and manufacturing to create the perfect mattress for any customer. In short, the original eve mattress' is consisted of 3 foam layers (Memory Foam, Polyurethane Foam, and Base Foam) and a carefully crafted cover which all together sum up to a 24cm thick mattress, which is applied for all sizes. Read our full review!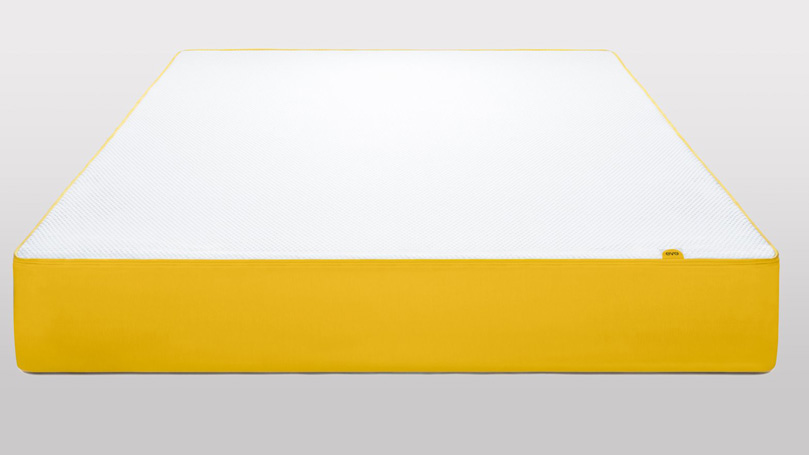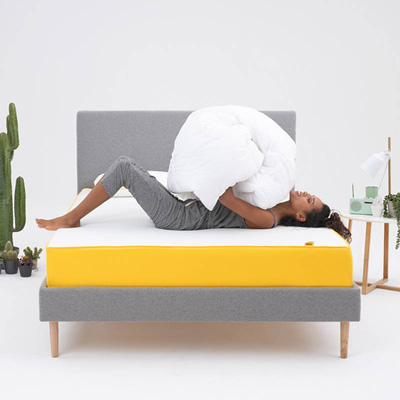 Has impressive outer design. The cover is made of polyester and is very gentle to the touch. It's connected with zip lines along the yellow edges, easy to remove and wash and mild temperatures.
The first, 3cm deep memory foam top layer has an open-cell structure which allows air and other gasses to flow faster through the mattress. The Polyurethane Foam Layer, which is in the middle and also 3cm deep serves as a support layer.
The last layer is an 18cm deep base foam layes which is very durable and adds extra support to the user. Finally we have an anti-slip base at the bottom.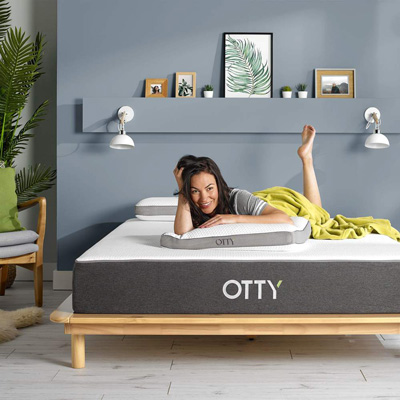 Has a removable and washable polyester cover as well. The first foam layer underneath, which is the Cool Blue Gel imbued memory foam, has pin-core technology which helps to regulate your body temperature.
The high density memory foam base layer underneath prevents dips and sagging. And, most importantly, we have the 2000 spring core. The mattress uses a special 1.6mm gauge, 14cm long encapsulated pocket spring for durability and support, while decreaseing motion transfer.
The luxurious reflex foam adapts to body posture and relieves pressure from the critical points on the body. And finally, we have a side support layer which prevents the mattress from losing shape but also prevents overheating by creating a side airflow system.
Distributes pressure evenly across the mattress and tucks you in nicely, no matter which position you sleep in. Do we credit this to the lack of a spring core – we're not sure, but it seems like the base foam layer really is doing a great job at keeping the mattress supportive.
Is especially good at supporting the main pressure points and keeping your body in perfect alignment as well, and it really is thanks to the spring core. By also isolating movement, it's easy to sleep with a partner and you probably won't wake up if the other one has to get up.
Is one of the comfiest mattresses you can find. Although memory foam is marketed towards people mainly because it adapts to pressure, it's also important to know that different density foams serve for different purposes. However, being mainly consisted of foam, it's definitely easy to say that if you prefer softness you will surely fall in love with this mattress.
Is mainly supportive and marketed in a way that you will definitely enjoy its gentle support. Having in mind that the spring core is there for a reason, if you're a fan of soft mattresses that you could sink in, this mattress is not for you. However, if you like a firm (not brick-firm though!) mattress, which at the same time takes care of motion transfer, this is the mattress for you.
Has low to medium bounce. Memory foam is just like that – it isolates motion and adapts to pressure, which is the point of the mattress after all.
Has medium bounce. The spring core sees to that. However – it's not going to feel like a trampoline – the two foam layers in between you and the springs make sure to that.
Base foam is made specifically to allow cooling to happen. While also having such cooling properties, the top cover has moisture-wicking properties, keeping your dry and cool during the night. Smell issues with the mattress might happen at first, so airing is important at first. Such is the case with all foam-based products, so you needn't worry.
Is highly breathable, with side support that also serves as the airflow system, letting air circulate trough all areas of the mattress, removing excess heat. The topmost layer is made from high quality memory foam imbued with Cool Blue Gel, which regulates the temperature. So, heat retention is basically null, at least where it counts.
Comes with a 10 year warranty but we're definitely convinced the mattress could last between 13-15 years without losing any of its properties.
Also has a 10-year warranty, but provided that it's cared for and maintained properly, we believe it can last even twice as long.
You would prefer the Otty mattress if…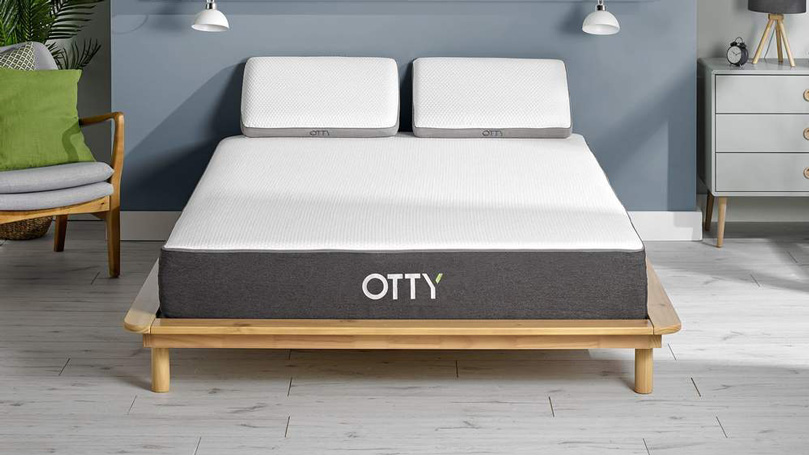 The user needs a sturdier surface with increased support
Cool surfaces to sleep on are a must for you
You want a high-quality mattress, dare we say a luxury one at an affordable price.
You would prefer the Eve mattress if…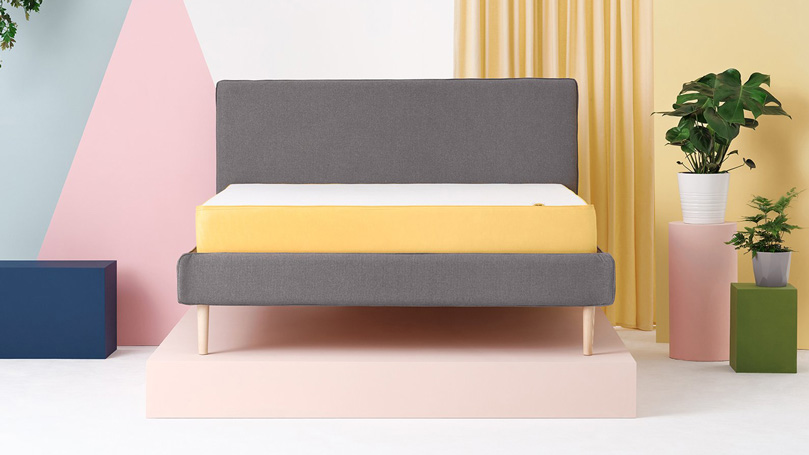 You prefer softer mattresses over firm ones
Memory foam is your preferred choice for mattresses and you tend to stick to what you like
You enjoy a sleek and elegant design that can perfectly match your bedroom interior.
And the winner is…
We have already done singular posts about both of these products and they go chest to chest with many features. This time, we also have a hard time determining which is better. But due to an enormous difference in price we have to go with the Otty mattress, simply because it's more affordable.
Both of these mattresses have are similar: they have 10-year warranties, revolutionary designs and have gone through really detailed research. We are afraid that most foam products retain heat more than others. So, eve might be warmer and more suitable for colder climates. On the other hand, Otty has amazing temperature regulation. Edge support is also a big plus for this mattress because that means it doesn't involve any flipping, and stays in the same shape for years. In any case, we encourage you to try both of these mattresses out. If one doesn't suit you, the other one surely will! Both of these mattresses come with a lengthy trial period, so there's a high chance that you will find your dream mattress in one of them.