Panda Cot Mattress vs. Eve Cot Mattress
Panda Kids Memory Foam Bamboo Mattress vs. Eve Baby Cot Mattress – which one's better for your little one? Well, we're not sure yet, but we're about to find out.
Figuring out which baby cot mattress is perfect for your child can be a little tricky. You can't ask them if they like it or not, and even if they start crying – you can't really know what they're fussing about. 
So, we wanted to make that decision a little bit easier for you by presenting you with Panda Kids Memory Foam Bamboo Mattress vs. Eve Baby Cot Mattress – a head to head battle of two of the UK's finest cot beds.
Which one will come out on top? We don't know yet. But, what we do know is that we'll try our best to compare every single aspect of these two, which will hopefully leave us with a winner.
Add a header to begin generating the table of contents
Panda baby mattress vs. Eve baby mattress feature comparison
| | | |
| --- | --- | --- |
| Mattress | Panda Kids Bamboo Cot Mattress | Eve Cot Mattress |
| Type | Memory foam | Springs and memory foam |
| Height  | 10 cm | 12 cm |
| Number of layers | 6 | 7 |
| Firmness  | 8/10 | 8/10 |
| Support  | 9/10 | 10/10 |
| Good for  | Newborns to five-year-olds | Newborns to six-year-olds |
| Temperature regulation | 9/10 | 8/10 |
| Motion isolation  | 10/10 | 8/10 |
| Cover | Bamboo | Polyester |
Let us start by saying that the overall comfort of both of these is spectacular. There is a reason why these two are some of the most popular, if not the most popular cot beds on the UK market.
Panda Kids is an all-foam mattress, while Eve Baby Cot has some springs mixed in, so the difference in comfort is a bit noticeable. However, it is noticeable to us. Whether your baby will notice it – we highly doubt it.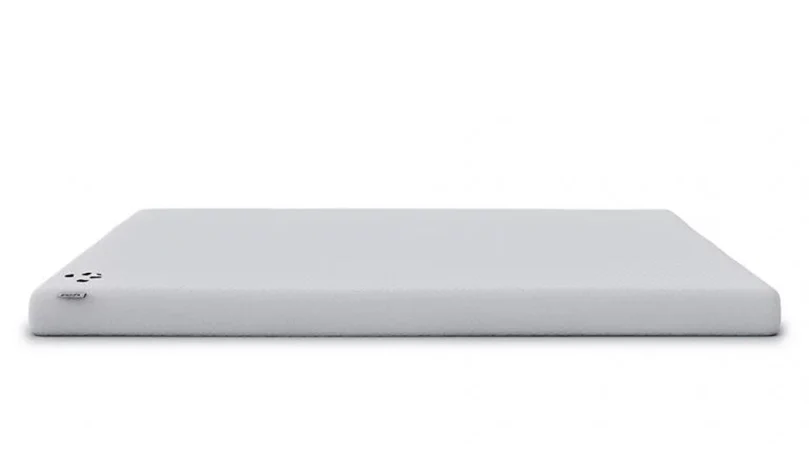 Both of these are very similar in terms of comfort. They're perfectly engineered to be firm and supportive, while being comfy and cosy at the same time, which is pretty much all you could say about them.
With all that being said, we'll call this battle in the overall comfort category a tie. A perfect score for both of them.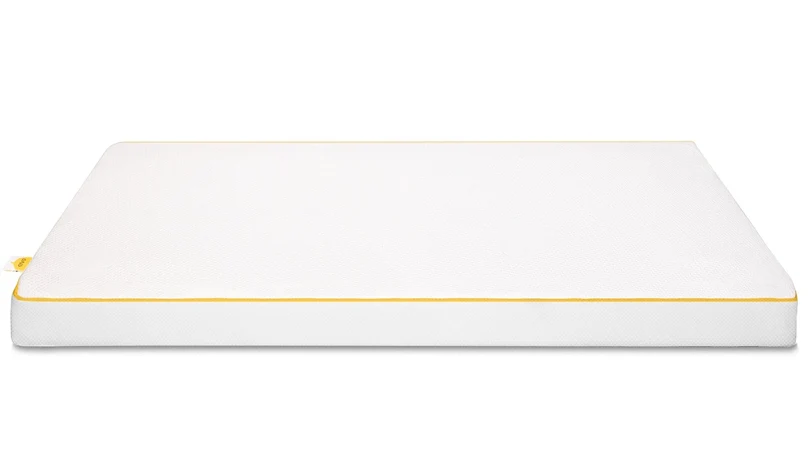 We're inclined to call this a tie since both of these are remarkably comfortable. However, since Simba Hybrid is a bit more well-rounded, we'll give it a slight edge.
Nine and a half out of ten for Simba, and a solid nine for Emma Hybrid.
Support is arguably the most important thing to consider when buying a cot bed mattress. A cot bed mattress should be firm and supportive for a variety of reasons, one of which is preventing SIDS.
Now, both of these do a virtually flawless job supporting babies and small children, but we have to give a slight edge to Eve Baby Cot.
Eve Baby Cot is a bit more supportive, which you can see from the fact that they're rated for kids up to six years old, unlike Panda Kids mattress that's only suitable for children under the age of five.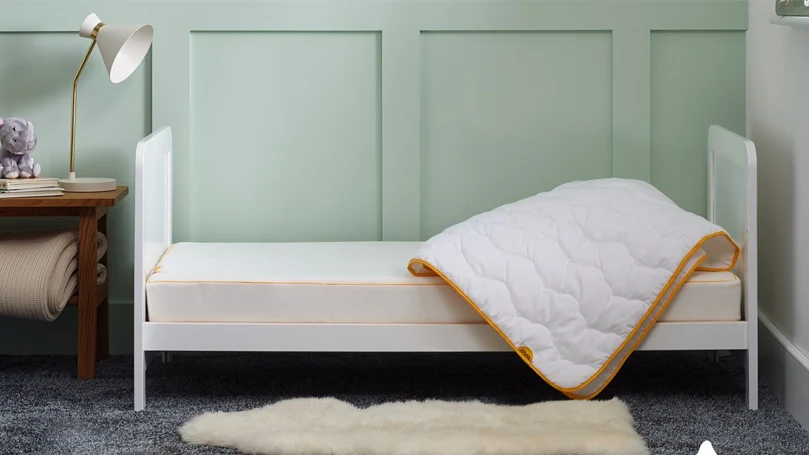 Now, that's not a major difference, but it does offer some insight into how supportive and long-lasting the Eve Baby Cot mattress is. Don't get us wrong, Panda Kids is as supportive as they come, but Eve just does it a little bit better.
So, the second round of Panda Kids Memory Foam Bamboo Mattress vs. Eve Baby Cot Mattress goes to Eve.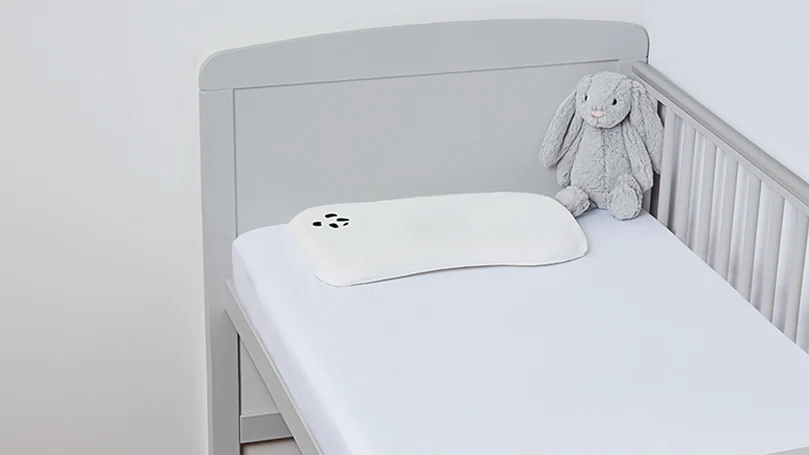 A perfect ten for Eve, and a very respectable nine out of ten for Panda.
While we can handle some temperature differences during the night – our children can't. Nor should they need to. So, it is up to you to choose a perfect cot bed for your children.
Now, when we talk about temperature regulation, you don't really see memory foam mattresses excelling at it, but here we are. Both of these are very good, but despite Eve's cot mattress being a pocket spring/memory foam mix, we have to give this round to Panda Kids Memory Foam mattress – for two reasons.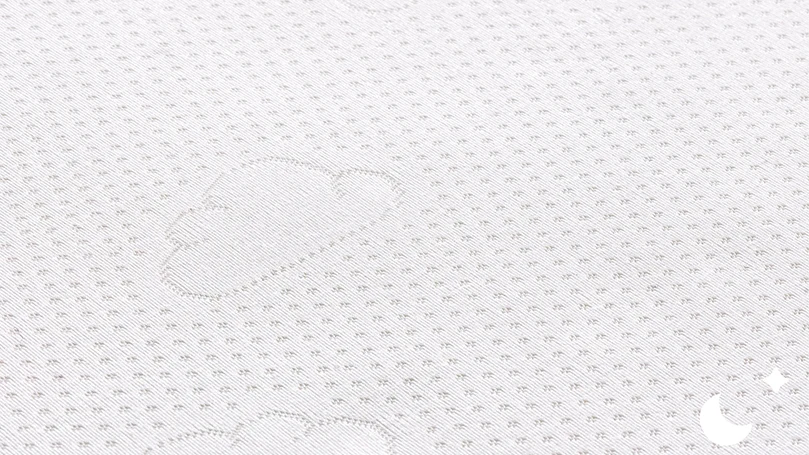 First, Panda Kids has a bamboo cover, compared to the polyester cover of Eve's mattress. That alone is enough to make Panda's mattress better at regulating temperature. However, that's not all.
The second reason is the third-generation memory foam developed by Panda. There was a lot of thought, resources, and research put into it, and it paid off.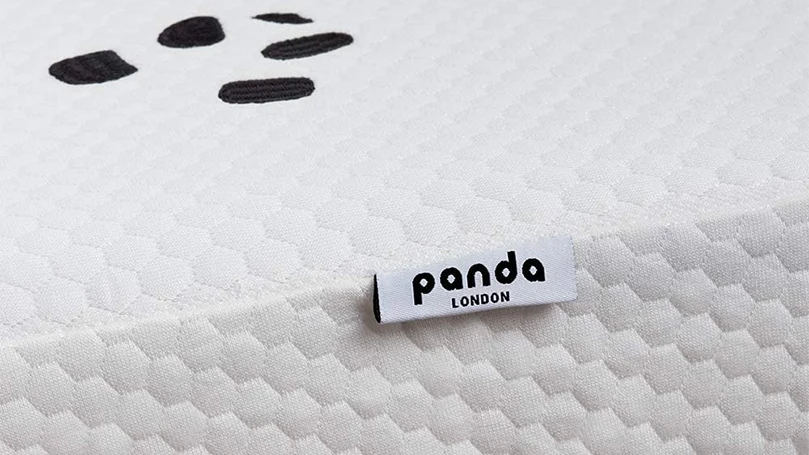 So, the first win for Panda's cot mattress. An excellent score of nine out of ten for Panda, and a respectful eight out of ten for Eve.
This one's a bit of a toss-up, as both of these are very, very stable – but we'll have to give another victory to Panda. Here's why.
First of all, Panda's thinner. It's a lower profile mattress, which on its own amounts to better stability.
Secondly, Eve Baby Cot mattress is mostly made out of pocket springs, and while that doesn't mean it's not stable, springs are a bit more prone to stability issues compared to foam. However, we don't ever see a scenario in which either of these will have stability issues. After all, it's children that will sleep on it.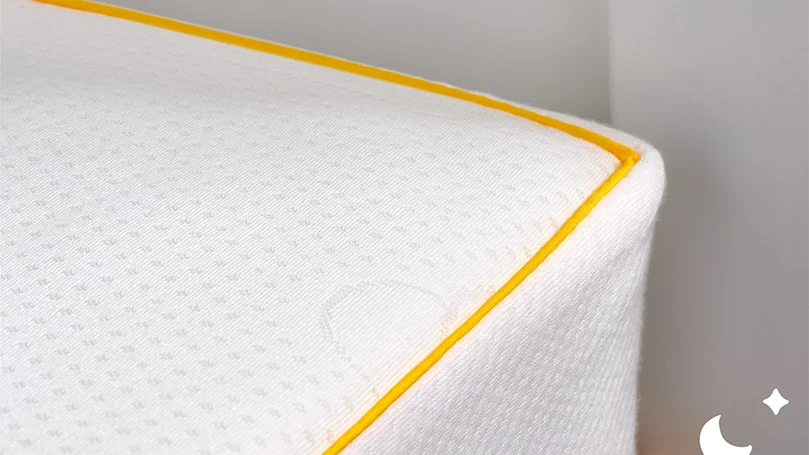 Overall, there really isn't that much of a difference between the two, but because of the two aforementioned reasons, Panda takes the victory with a perfect ten, while we award the Eve with a score of nine out of ten in terms of stability.
The most obvious difference between these two lies in their structure. And, while a more simple or complex structure isn't a direct indicator of quality or lack thereof, we do have to note that Eve Cot mattress is a 7-layer mattress, while Panda's "only" a six-layer cot bed mattress.
Panda's structure involves a removable, anti-allergenic, breathable, temperature-regulating, machine-washable bamboo cover, underneath which we have a waterproof nano-tech layer. Beneath these two, we have a breathable mesh protecting the memory foam layers lying underneath it. By layers, we mean two layers – gel-infused Hydro Foam and AirFlow foam. Finally, they all rest comfortably on a non-slip, AntiSlip layer.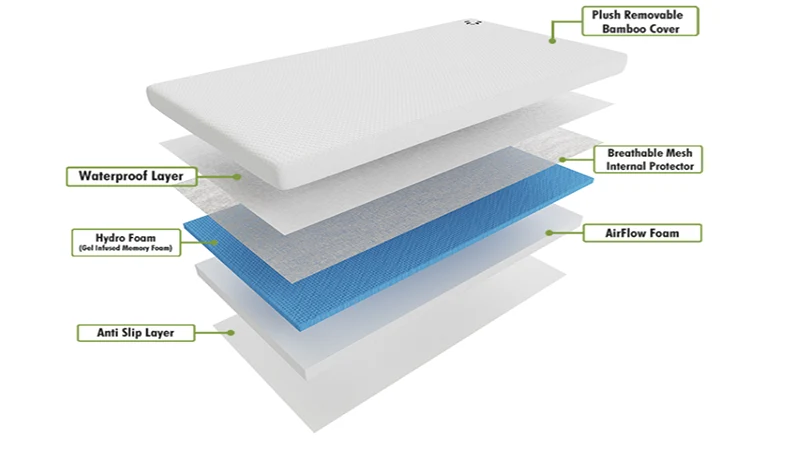 Eve Baby Cot's 7-layer construction starts with a removable, anti-bacterial polyester cover. The cover, just like Panda's, comes with an anti-slip bottom. Now, for the other five layers.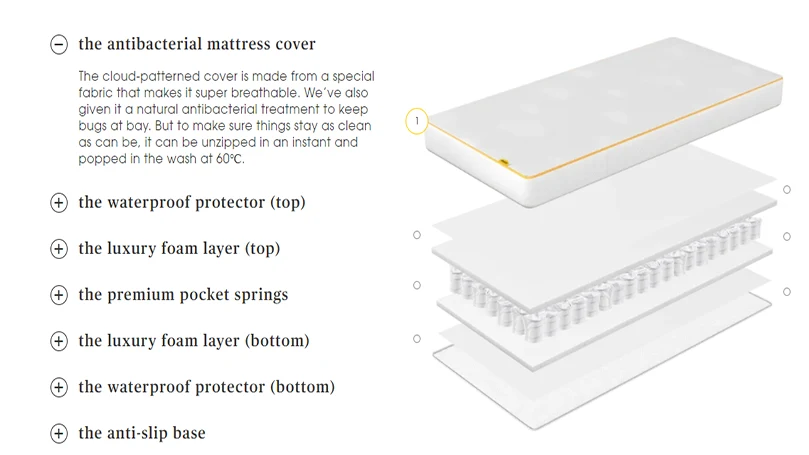 Unlike Panda, Eve's mattress doesn't have six separate layers. Instead, we have a high-quality, premium pocket spring layer in the middle, encased in a thin layer of luxury, comfortable memory foam on both sides. Then, we have that three-layer foam/spring construction shielded from spills and accidents by a waterproof protector on both sides of the mattress. So, that's how you get a 7-layer construction.
Both Panda Kids and Eve Baby Cot come in two standard cot and cot bed sizes. 
Panda Kids Memory Foam mattress
Cot (120 x 60 cm)
Cot bed (140 x 70)
Eve Baby Cot mattress
Cot (120 x 60 cm)
Cot bed (140 x 70).
The only difference between the two lies in the depth of a mattress.
Panda Kids is 10 cm deep, while Eve Baby Cot is 12 cm deep.
Finally, let's talk about the delivery, warranty, and trial periods for these two cot mattresses.
Despite coming from two different companies, the delivery, warranty, and trial period for both of these mattresses are completely identical.
For both of these, you will get to enjoy free delivery and shipping across the UK mainland. Other outlying regions of the UK or Europe will succumb to a reasonable fee. As for the delivery time frame, both mattresses will be at your doorstep within two to five working days.
As for the warranty and trial period, both Panda and Eve offer a five-year warranty and a 30-night trial.
Advantages & disadvantages of Panda kids bamboo cot mattress
Now, let's try and sum up this lovely cot/cot bed mattress from Panda into a few bullet points, outlining its strongest and weakest features.
Very comfortable and supportive
Excellent motion isolation
Longevity and durability.
Some overheating issues
Some edge-support issues
Loses some firmness and support on a slatted base.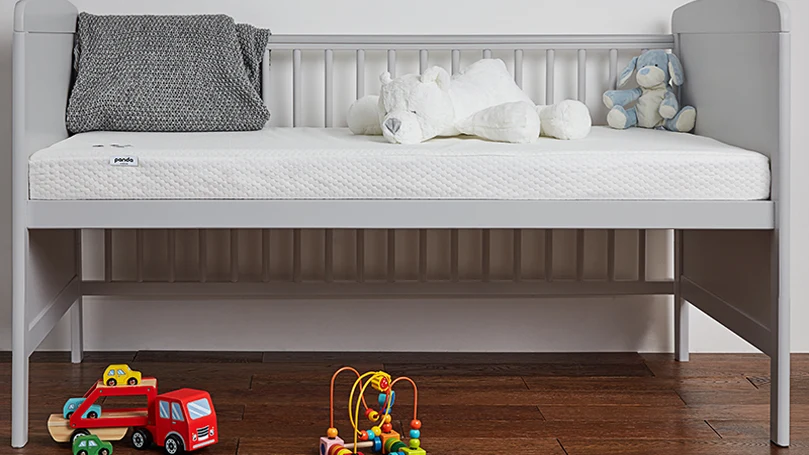 Advantages & disadvantages of Eve baby cot mattress
We've done Panda, so now it's time that we take a look at some of the advantages and disadvantages you might expect or encounter with Eve Baby Cot.
Very supportive and comfortable
5-year warranty and a 30-night trial
Waterproof
Anti-allergenic
Removable, machine-washable cover.
Some customers might find it a bit expensive when compared to some similar products. 
Pocket springs are a bit of an odd choice for a cot mattress.
Panda cot mattress is best suited for…
Panda Kids Foam Bamboo mattress is ideal for children between four months and five years old. It's superbly comfortable, remarkably supportive, virtually effortless to keep clean, and will easily withstand the test of time.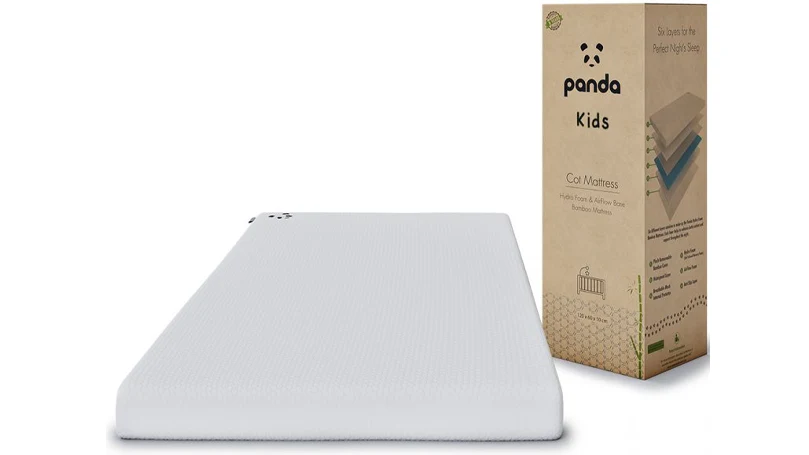 All in all, you won't go wrong with this one, whether you opt-out for a cot or a cot bed sized mattress. They're equally great.
Eve cot mattress is best suited for…
Eve Baby Cot mattress is a brilliant choice for any child under the age of six. It's very comfy and supportive, it's a great transition mattress, it's hypoallergenic and waterproof, and we can easily see you raising more than one kid with this one mattress.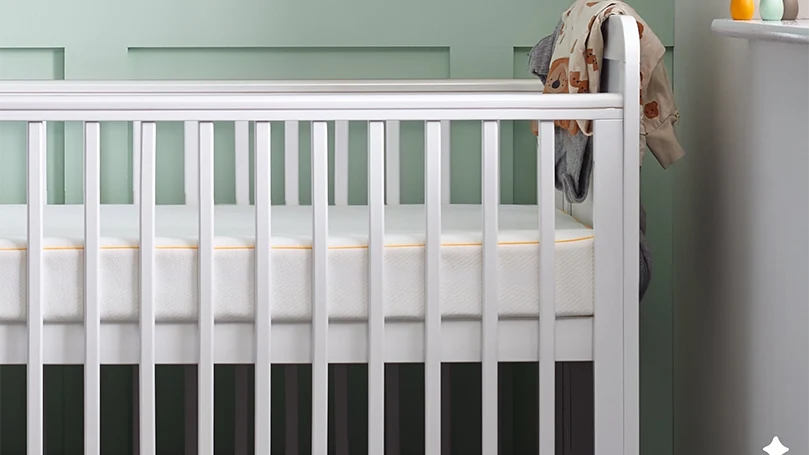 There really aren't any things wrong with this mattress. It's all a kid will ever need rolled into one small package. Truly a wonderful product for a start of a new life.
FAQs about Panda cot mattress vs. Eve cot mattress
In the end, we wanted to wrap things up by answering some FAQs we think parents might be interested in.
Are Eve cot mattresses good for children?
Yes. Of course. Eve Cot mattresses are very good and perfectly safe for children.
Does Panda cot mattress contain any harmful/toxic materials/substances?
Not at all. Panda Kids is an OEKO-Tex certified product. Loosely translated, that means that there aren't even any traces of harmful chemicals or substances found within this cot bed mattress.
Which is firmer: Panda kids cot mattress or Eve Baby cot mattress?
Both of these are equally firm, despite their structural differences.
How to wash Panda cot mattress and Eve cot mattress?
Both of these mattresses are easily washable. All you'll have to do to keep these two clean is to remove the cover and wash it in a washing machine.
How long will Panda kids foam bamboo mattress and Eve Baby cot mattress last on average?
From what we could see, both of these should easily outlast their warranties. We truly believe that one of these could last for ten years, helping you raise not one, but two children.