Panda Kids Memory Foam Bamboo Mattress vs. Eve Baby Cot Mattress
Every once in a while we are faced with a difficult task of answering one question: What's best for my child? We have to provide them care, attention and love… But, we all know that sleep is crucial in this period of child's development. That further brings us to the age old question of how to find the best mattress for your baby. It's not so simple to find a sleeping surface which can support your child in the early stages of development, and at the same time care for its skin and comfort. This time, the Sleep Advisors have decided to put the two best cot mattresses to the test and see which one will take the crown! Get ready and see if Panda Kids Memory Foam Bamboo Mattress or the Eve Baby Cot Mattress is going to be better for your child.
Meet the Panda Kids Memory Foam Bamboo mattress
This mattress is created by a company which revolves around bamboo material. That means that their products are eco-friendly, hypoallergenic and safe for people of all ages! In short, this mattress was carefully designed to cater to all the things a child needs while sleeping. That includes, motion isolation, breathability, hypoallergenic properties, and cloud-like softness. How will this measure up to its opponent, Eve, we'll talk about it in a sec.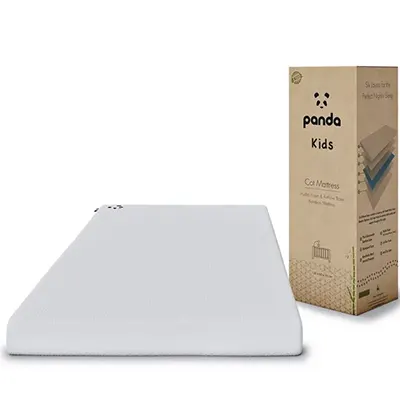 Meet the Eve Baby Cot mattress
The Eve level of comfort and design is not especially created for just adults. They think about our youngest too. Having that in mind, we have the Eve Baby Cot mattress which is perfect for all growing children, especially toddlers. It can be used for children from infancy up to the age of 6. All materials in the Eve Baby Cot Mattress are tested and safe for babies. There are no harmful materials in the product. The cover and the whole mattress are highly breathable, which is probably the most important safety feature of a cot mattress.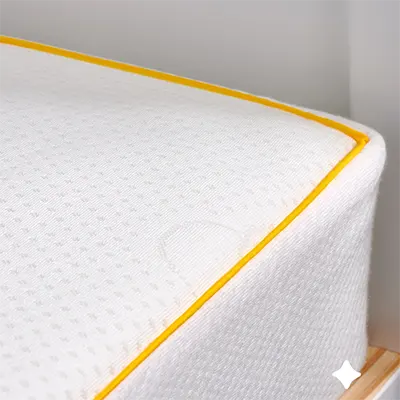 The Panda Kids Memory Foam Bamboo Mattress consists of multiple layers which are (in order):
– removable bamboo cover (40% bamboo fibre and 60% polyester) which is easy to wash, hypoallergenic and breathable
– a waterproof layer which can prevent many 'accidents' to soak up the mattress core
– a breathable layer for extra airflow
– the hydro foam and aiflow foam which are the core of the mattress
– anti-slip layer
Eve Baby Cot Mattress is made of tested materials that are safe for infants. The cover is made of Polyester, and the foam layer is made of nursery grade foam. There is a waterproof layer (PVC Protector) inside the mattress.
The core of the mattress is pocket spring. Besides polyester, the mattress features a certain amount of cotton. The product is hypoallergenic and breathable.
The cover of the Eve Baby Cot Mattress has Argentum (silver ion) so that the cover can have the maximum anti-bacterial effect.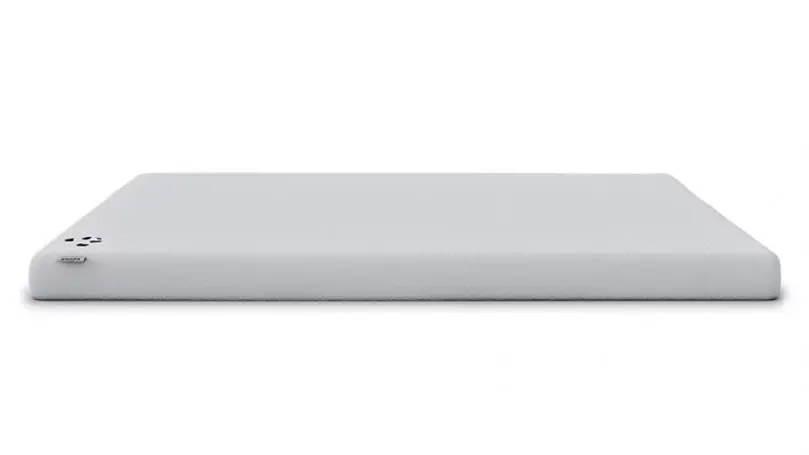 The Panda Kids Memory Foam Bamboo Mattress gets high scores from us when it comes to support. The gel infused memory foam is a layer that relieves pressure from growing pains while keeping your child's posture healthy. As we already mentioned, with the airflow foam layer beneath it also isolates movement carefully so your baby won't wake up multiple times at night due to uncomfortable positions.
The support level of Eve cot mattress is focused on safety. The mattress has two main interactive layers, the spring one, and the foam one. Both layers react to pressure and motions, providing a baby with the ideal alignment. The foam used for this mattress has a density and firmness level that is suitable for infants. Due to this, neither the baby's head nor body can "sink" in this mattress's surface. (This applies also to situations when the mattress surface is exposed to sudden movements).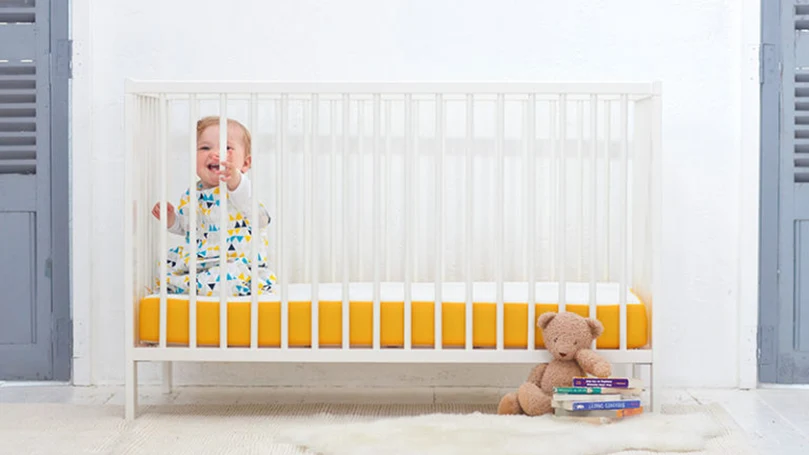 Although comfort is a subjective thing, babies don't really have the ability to express it. But, the most important part is to recognize if the baby is well rested, less cranky, doesn't frequently wake up during the night, et cetera. We're not referring to infants of course, because they frequently need to be fed and changed, but you get the idea! We can definitely vouch for comfort here, but it's up to you to see since you know your baby best!
For the comfort level of Eve Baby Cot Mattress, the spring core and nursery grade foam are in charge! Stable spring core reacts to motion, and the special foam adjusts to the size and weight of the infant (or the toddler). The whole system is designed to help your baby feel comfortable through the whole night. How it really feels is up to you to determine while monitoring your child.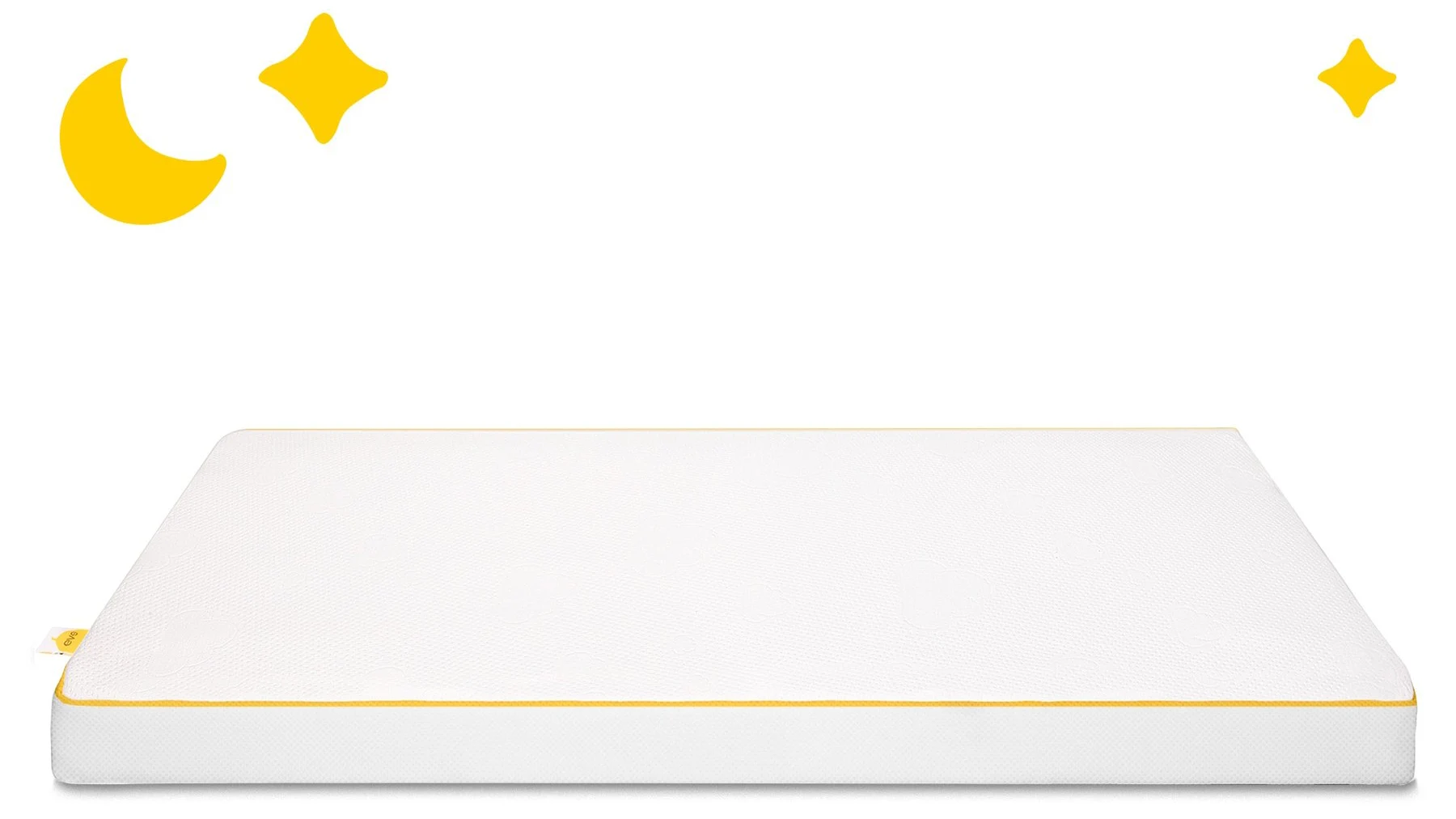 Both of these mattresses feature a medium firmness – but bouncing is out of the question. It's a matter of safety and comfort, so nope – no one is going to treat these mattresses as a trampoline. But, it will, however, make sure that your child doesn't sink in, or get stuck between the mattress and the cot. So, when it comes to this feature, they're pretty evened out.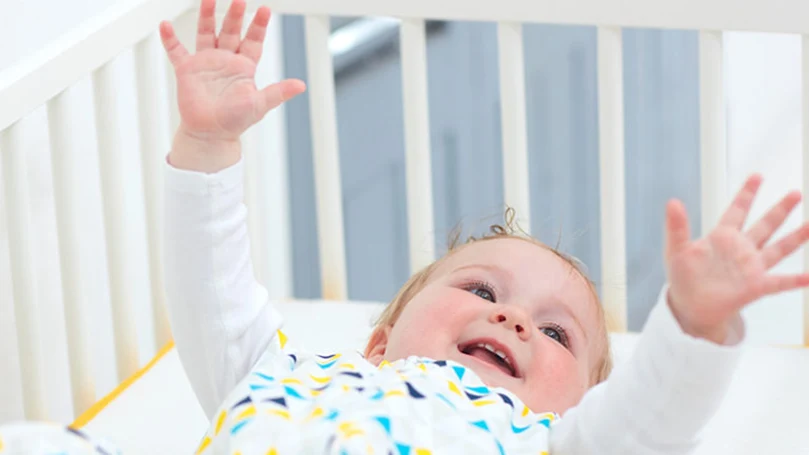 Breathability is one of the most important aspects of a kids' mattress. If the mattress overheats, it can cause the child to sweat, which can lead to skin irritations. If the mattress is susceptible to collecting dust mites – you guessed again, it can cause skin irritation and even respiratory issues. So, what makes the Panda Kids Memory Foam Bamboo Mattress different from others? It's all the layers we talked about beforehand, but the most important ones are of course – bamboo. Bamboo is a natural anti-bacterial and hypoallergenic material. The whole mattress is easy to clean, it doesn't retain heat and moisture so there's no room for any bacteria to develop!
Free airflow is extremely important for cot mattresses because it's a matter of safety! In this section, Eve Baby Cot Mattress got the highest marks, thanks to the multiple-layer smart foam-core design. Air can circulate freely through all the layers of Eve Baby Cot Mattress. This provides the baby both with safety and the gentle cooling effect. Thanks to this feature, Eve Baby Cot Mattress significantly reduces the level of sweating. This is very important for the babies' skin health and hygiene. Let's also not forget Argentum which kills bacteria efficiently, so there's no need for worry.
Both of the mattresses will definitely last and not lose any properties as long as your child can fit on them. The important thing is that you are eligible for a 10-year warranty for both of them if you order on their website. The mattresses are both pricier than the regular ones you can find, but they are definitely designed with children in mind. Their safety and carefree development is of utmost importance. Therefore, whichever one you choose, you can be safe that you will have a child that has sweet dreams for a long time. Our estimation is that they can last from 8-12 years with no issues. Adult mattresses usually lose their properties because adults are fairly heavier and have more issues sleeping than children (i.e. sleep apnea, night terrors, restless legs syndrome, etc).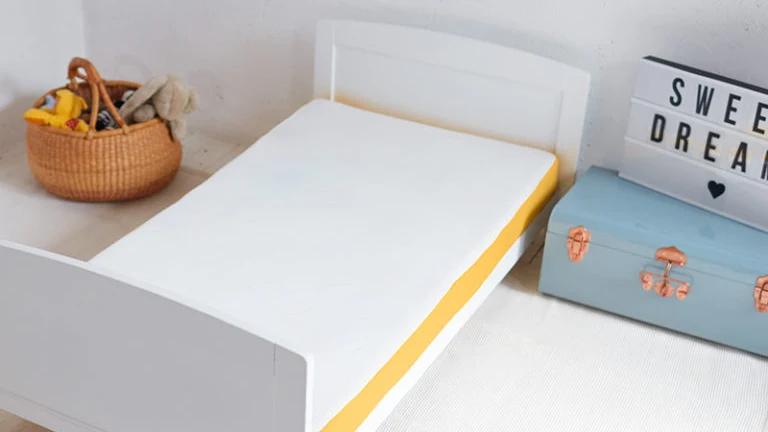 Panda sizes:
| | | | |
| --- | --- | --- | --- |
| Beds            | Length     | Width       |   Height       |
| Cot | 120 cm | 60 cm | 10 cm |
| Cot Bed | 140 cm | 70 cm | 10 cm |
Eve sizes:
| | |
| --- | --- |
| Beds | Size |
| Cot | 120 x 60 x 10 cm |
| Cot Bed | 140 x 70 x 12 cm |
As you can see, the Eve Baby Cot mattress is a little bit pricier for similar sizes. However, the cot bed mattress is 2cm thicker than the Padna cot mattress, so you definitely get more.
Now let's get into the nitty-gritty details!
You will love the Panda Kids Memory Foam Bamboo mattress if:
You love and want to support sustainable and eco-friendly companies
Your child needs a soft and hypoallergenic mattress
You want a mattress which features naturally made materials
You will love the Eve Baby Cot mattress if:
Your child needs an extremely hypoallergenic surface to sleep on
You want a mattress which can last longer
You don't have a problem with breaking the bank for your child
When it comes down to each property, both of these mattresses feature a lot of similar perks! They are long-lasting and good for your child's skin. They keep your child safe and let it sleep naturally. The only major difference we could find is in the price, which is not that big, but if you want to save some money, you can definitely opt for Panda as your first choice.
The good thing is that both of these mattresses are available for a trial, so you and your kid can see for yourself if it's suitable. And, one more major thing about Panda that we can't shut up about is that they help our environment in many different ways!
When you're done with the mattress you can contact Panda and they can do the following things:
dispose of the mattress in an eco-friendly way; or
donate it to charity if they find it the mattress to be in good condition!
Therefore, helping your child grow and possibly protecting the environment – or the less fortunate people in the world is always, always our biggest plus. That's why all of our praise goes to the Panda Kids Memory Foam Bamboo Mattress!
If you want to learn more about the products, check out our full reviews!