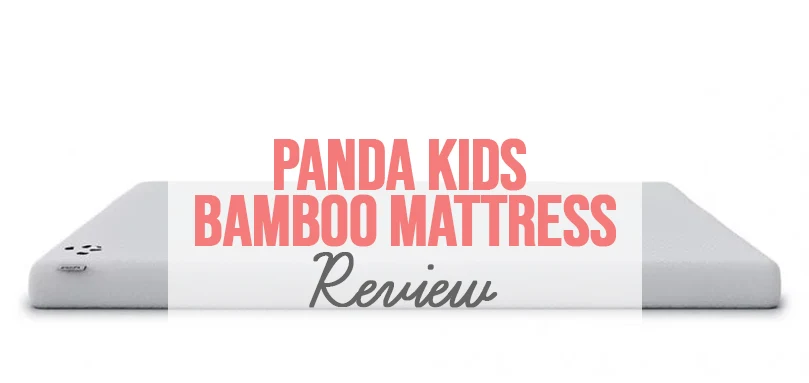 Panda Kids Memory Foam Bamboo Mattress Review
Yes! We have exciting news to share with you, and that is that Panda Kids Memory Foam Bamboo Mattress is finally out! We are exited to be one of the first to write a review about this product, so buckle up! If you're a parent with an infant or a toddler and you were wondering what kind of mattress is best for a growing child, then keep on reading, and see if this mattress is up to this difficult task.
We've literally done reviews on all of their products, so if you've been reading our articles, you pretty much know what Panda is all about. However we will tell you once again that we pride ourselves in writing about the company and their products mainly because they are eco-friendly, hypoallergenic and safe for people of all ages! If you're interested in other Panda products, make sure to read our reviews on the website!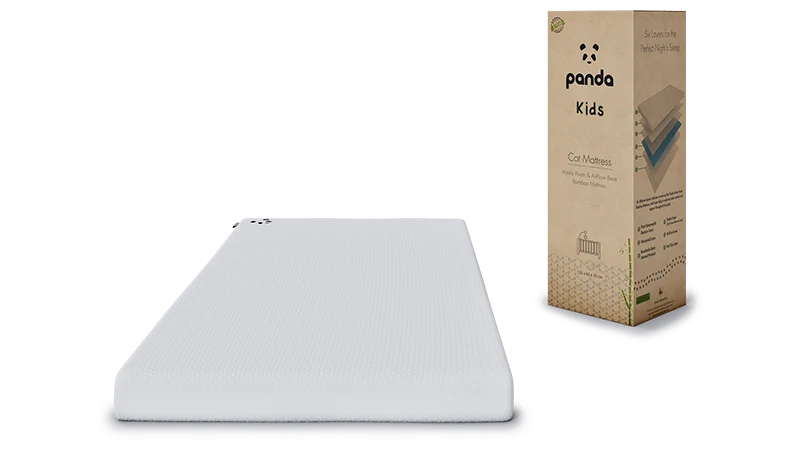 About Panda Kids Memory Foam Bamboo mattress
When we think about a growing child, we surely know that they do most of the growing at night. When children sleep, not only does their brain develop, so do their bones, muscles and other important functions. Having that in mind, Panda made sure to create the perfect mattress which perfectly supports a baby in their growing periods. The Panda Kids Memory Foam Bamboo Mattress has incredible features which ensure comfort throughout the whole night, with no risks of tossing and turning around because of their movement isolation layers, about which we will talk about in a sec.
First of all, we have to talk about the mattress itself and which materials are used in the making, and how/when to handle them. The Panda Kids Memory Foam Bamboo Mattress consists of multiple layers which are (in order):
Removable bamboo cover
Waterproof layer
Breathable layer
Hydro foam (Gel infused memory foam)
Airflow foam
Anti-slip layer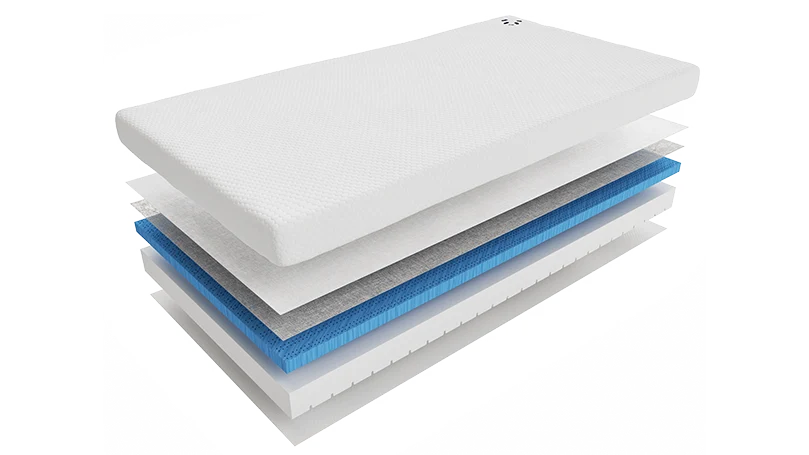 The removable bamboo cover
is a plush, soft cover which can be easily removed when it's time to clean. It's consisted of 40% bamboo fibre and 60% polyester which makes it easy to handle and also hypoallergenic and breathable. You can tightly wrap it around the mattress with ease, and it won't wrinkle or make your baby uncomfortable. It's very soft to the touch and you can machine wash it at 40 degrees at a gentle cycle. We recommend you either air dry it or tumble dry it at lower temperatures, and definitely don't iron it.
is a 100% going to protect the mattress, if it comes to any 'accidents'. It's pretty normal for that to happen, but many parents struggle with cleaning the mattress afterwards, and they don't have a place to put their baby to sleep in, until it's completely dry! That's why this cover provides breathability but also makes it easier for parents to clean the mattress and replace the bamboo cover with some other type of cover they have until the bamboo cover is cleaned up. You can clean the mattress with a damp cloth and gentle disinfectants which can't harm the baby.
is exactly what it says it is; another protective layer which provides extra protection for the mattress' core while at the same time providing breathability to the whole mattress.
The hydrofoam and airflow foam
are high-quality memory foams which are both designed to conform to the body shape, maintain a healthy posture and prevent overheating with their clever design.
makes sure the mattress stays in place the whole time your baby is asleep, while also preventing accidents from happening. (such as the baby's foot getting stuck between the mattress and the cot/cot bed)
The Panda Kids Memory Foam Bamboo Mattress gets high scores from us when it comes to support. The hydro foam, or in other words gel infused memory foam is a layer that relieves pressure from growing pains while keeping your child's posture healthy. As we already mentioned, with the airflow foam layer beneath it also isolates movement carefully so your baby won't wake up multiple times at night due to uncomfortable positions.
Besides the hydro and airflow layer, a lot more factors come into play when it comes to comfort. Comfort is often considered a subjective feature, as you also may believe. Some people prefer softer sleeping surfaces, while others love to sleep on a firm, or even bouncy mattress. When it comes to babies, it's not really a matter of taste, it's a matter of the best way to enable them to sleep and grow. We couldn't ask the babies directly if they liked sleeping on it! 🙂 But, the most important part is to recognise if the baby is well rested, less cranky, doesn't frequently wake up during the night, et cetera. We're not referring to infants of course, because they frequently need to be fed and changed, but you get the idea!
Bounce!? Not allowed in here! You don't want, nor need to buy a bouncy mattress for a small child. The Panda Kids Memory Foam Bamboo Mattress is responsive though – which is important. There's a huge difference. Your child won't sink in the mattress, but stay in a natural position.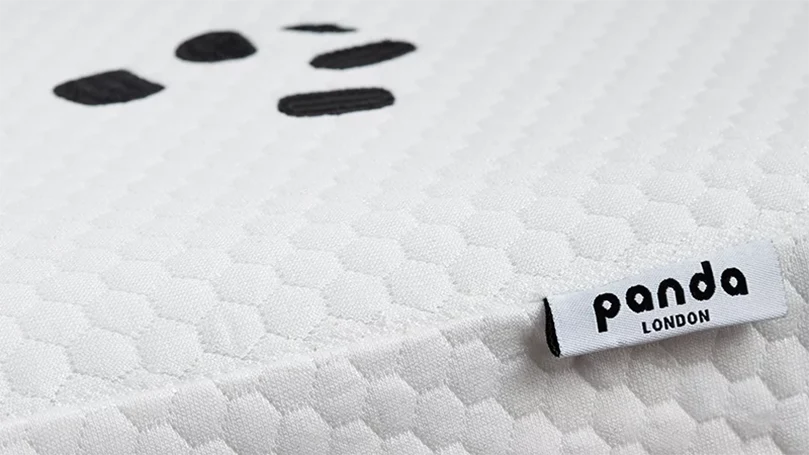 We always mention breathability as an important aspect of a child's mattress. If the mattress overheats, it can cause the child to sweat, which can lead to skin irritations. If the mattress is susceptible to collecting dust mites – you guessed again, it can cause skin irritation and even respiratory issues. So, what makes the Panda Kids Memory Foam Bamboo Mattress different from others? It's all the layers we talked about beforehand, but the most important ones are of course – bamboo. Bamboo is a natural anti-bacterial and hypoallergenic material. The whole mattress is easy to clean, it doesn't retain heat and moisture so there's no room for any bacteria to develop!
If you want guarantee that the mattress will last for a long time, we can definitely add in that you have to purchase the baby mattress directly from the Panda website. That way you will be eligible for a 10-year warranty on the Panda Kids Memory Foam Bamboo Mattress. In any case, the bottom line is that the mattress will last as long as your child can fit on it. Later, you can wrap it up and store it somewhere safe, in case you plan on new offspring sometime in the future! However, if you don't Panda does this incredible thing; They will either:
Dispose of the mattress in an eco-friendly way for you.
If they deem the mattress still usable, they will clean it and then give it to charity!
So in any case, purchasing a mattress which will not only last your child for a few years, but also, keep the environment safe and even help out some other children which haven't had the luck to sleep on high-quality surfaces… We're not sure when to stop because this keeps impressing us.
Yes – this might sound like a luxury product – but wouldn't you want what's best for your child and even the environment? We can't think of a better price-to-quality ratio than that. All that aside, we really believe this is one of the best baby and toddler mattresses out there – possibly ever. And we're not even kidding! So, here are the prices and measurements for the cot and cot bed mattresses:
| | | | | |
| --- | --- | --- | --- | --- |
|  Bed   | Length     | Width       |   Height       | Price |
| Cot | 120 cm | 60 cm | 10 cm | £99.00 |
| Cot Bed | 140 cm | 70 cm | 10 cm | £109.00 |