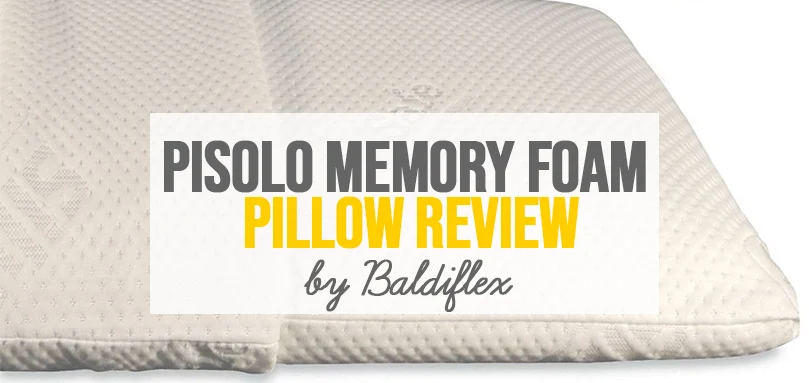 Pisolo Memory Foam Pillows Review, by Baldiflex
This time we are doing a review on a memory foam pillow with an interesting unique design that promises extra antibacterial security during sleep. The Pisolo memory foam pillows contain special silver fibres mixed with textile fibres on the surface that provide a higher level of hygiene.
These pillows are designed for every sleeping position and they promise quality support for the neck and shoulders. So, Pisolo pillows are intended to be a combination of supportive foam pillows and antibacterial hygienic pillows. Also, these products come at a surprisingly affordable price and are available on Amazon. Now, let's begin our review and find out more about this product.
Add a header to begin generating the table of contents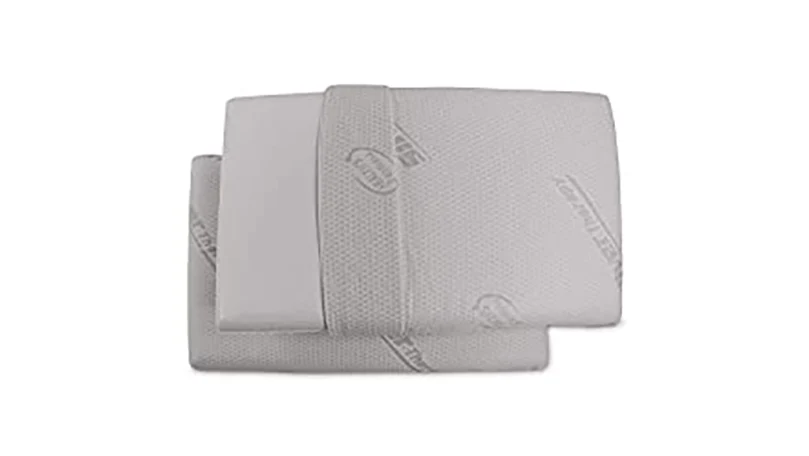 Baldiflex is an Italian company that produces, sells and delivers mattresses, pillows and other bedroom products. Their products can be ordered through Amazon or through the company's website. Besides various mattresses, pillows and duvets, the company also sells products for pets. On their webpage, you can find a wide selection of products for your cat's or dog's good night's sleep.
Their customer support is available Monday through Friday from 8:30 to 12:30, from 14:30 to 18:00. Saturday from 9:00 to 12:00. You can contact them by email, phone, WhatsApp or online chat on their website.
About Pisolo memory foam pillows
Pisolo memory foam pillows are designed for every sleeping position, which is very convenient if you tend to switch and change sleeping positions through the night. These pillows aim to improve blood circulation and to reduce stress upon muscles and nerves during sleeping.
They are also designed to be antibacterial and hypoallergenic, which is a nice combination of the firm neck support that they offer. Pisolo pillows are a good choice for people who are at the same time looking for both supportive and antibacterial sleeping surface.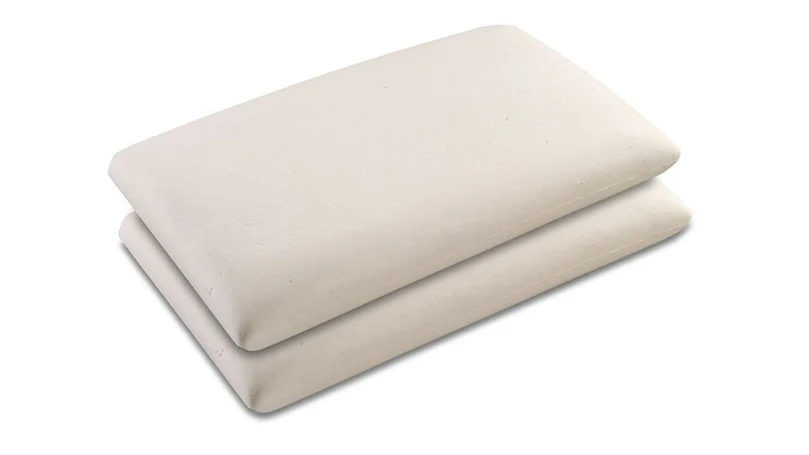 Pisolo memory foam pillows are made of firm memory foam. Other materials that are present in this product are textile and silver but in a rather small percentage. Silver in these pillows is intended as an extra antibacterial guard that would secure a healthy and hygienic sleeping environment. So, these pillows are a great option for people who are looking for guaranteed antibacterial protection during the sleepy time. Due to the presence of silver, these pillows may not be a good choice for people who's skin is sensitive to it. We're looking at you, Edward Cullen.
Pisolo memory foam pillows are firmer than they are soft, we have to give them that. This automatically raises a few points on support feature. The additional upside of this feature is its durability. These pillows tend to keep their initial shape, thickness and firmness over time.
So, if you enjoy a bit firmer pillow, you can definitely go with Pisolo brand. The firmness and shape of these pillows are good for neck pain and posture issues. These pillows also benefit the blood circulation, which is also an important plus for this product.
When it comes to comfort, Pisolo memory foam pillows would best be enjoyed and appreciated by the people who prefer firmness over softness. This doesn't mean that these pillows don't provide softness at some level. On the contrary, Pisolo pillows have a pretty nice balance between firmness and softness. But, after all, they still aim towards stable neck support that towards undeniable fluffy softness. So, if you prefer something more gentle and soft under your head, maybe you should think about getting these pillows first, or order just one for a trial.
Pisolo memory foam pillows do have a mission to provide high breathability and to secure an antibacterial, clean and healthy environment. They can be a great choice for people who put hygiene above softness. Now, for people who are looking for hygiene and a bit more firmness, this is a great pillow for them. Silver fibres in these pillows are intended to secure healthy, clean and warm sleeping surface.
One of the rare foam products that doesn't suffer from smell issues. But we must stress out that there is always a possibility of some chemical, industrial smell with every foam pillow or mattress when you first unpack them. The best thing that you can do in this case is to air the item for a few hours, preferably in the sunlight. You can also always leave the product to air overnight if needed. This usually solves the issue of chemical smell with every memory foam product.
You don't need to worry about the durability of Pisolo memory foam pillows. They will really surprise with how long they can remain in their perfect shape. Baldiflex company offers warranties on their products, and these pillows are no exception. You can expect them to keep their firmness and stay comfy for years to come. They are also quite easy to clean and air. Just be sure to follow instructions for washing temperature on the product's label.
Now we have arrived at the best feature of this product, the price-quality ratio. This is one of the cheapest quality foam pillows that you can find on the market. Their price is extremely affordable and quite convenient if you don't wish to spend much on your nightly comfort.
We must say, unfortunately, that some foam pillows out there can beat Pisolo pillows at the softness and comfort, but almost none can beat them at the price. So, the affordability is always a plus, especially if you are renovating your whole bedroom and getting a lot of new products at the same time.
| | |
| --- | --- |
| ATERIALS | Made of memory foam. Other materials included are textile and silver fibres. Silver secures an antibacterial sleeping environment. But, because of the silver fibres, people with a strong allergy to silver should avoid this product. |
| SMELL | No issue with smell whatsoever, although it is possible to happen when first unpacked. |
| PRICE – QUALITY RATIO | Worth it. |
Triald period, warranty, shipping details and refunds
The company provides 2 years of warranty on Pisolo pillows. Returns and refunds are allowed, but you should contact the company's customer support for more info on the matter. The company ships items under vacuum, which secures extra-safe and convenient delivery. The shipping weight of the product is under 3 Kg. You can contact the company for any additional info on the phone, email or the chat. Also, Pisolo pillows are available on Amazon.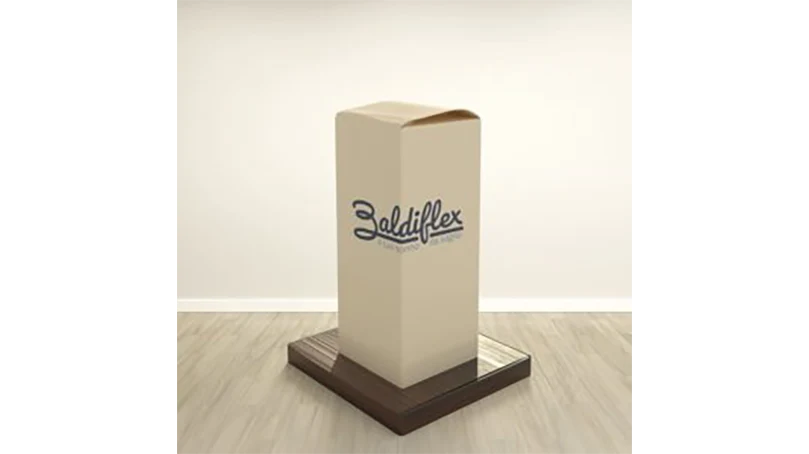 | | | | |
| --- | --- | --- | --- |
| ize | Dimensions | Weight | Price |
| Comes in on size | Measure: 40x70x13cm | 2.6 Kg | £33.36 |
So, Pisolo pillows are quality products, but they are not good for people who are sensitive to silver or enjoy softer pillows. In general, you would be disappointed with neither comfortability level nor support. They are a nice choice for a present and it's quite convenient that they come in a pair.
To sum up, the price is very affordable, almost unbeatable, the pillows are firm, durable, breathable and they have a quite elegant design. Their size goes better with smaller bed frames. They are a good choice for those who appreciate moderate, gentle balance between softness and support.