We have come to another epic duel between two mattress giants in the sleep industry! Simba vs Casper is our next big comparison, and we've decided to do this for our readers because we know that many people weren't able to make up their minds about whether they should buy Simba or Casper mattress. Both of these come with high quality materials and features, but it can still be hard to decide which one to go for. So, without further a due, let's jump right into this Simba vs Casper comparison and see who wins this comparison!
Add a header to begin generating the table of contents
Introducing Simba and Casper mattresses
The pioneer of hybrid mattresses, Simba's most beloved and sold product is the Simba mattress [Read our full review here]. This mattress is Simba's company signature mattress and it gives us great pleasure to introduce it on our blog. It is a perfect example of synergy between spring core and memory foam layer which we're sure a lot of people adore. Simba prides themselves in the fact that they did extensive research in creating the mattress which is the perfect combination of comfort and healthy support. In theory, Simba is supposed to feel soft while also keeping your spine, neck, hips and shoulders in the perfect alignment for optimal sleeping positions.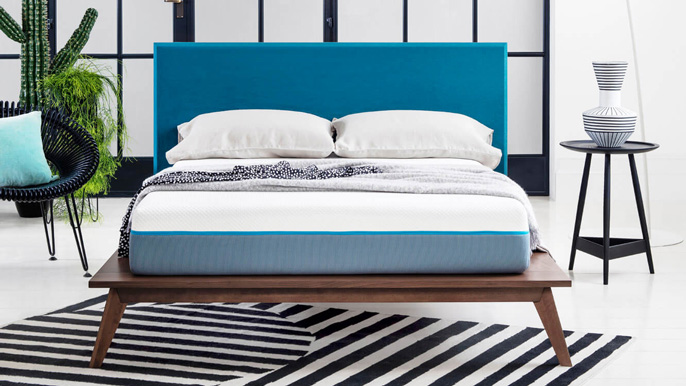 Introducing Casper mattress
As for our fellow Casper mattress, this is a high-end foam mattress which relies on the fact that it provides ultimate comfort without the bad sides of the foam. With extremely well breathability and also extensive research done on both the inner and outer materials used in the making of this mattress, you can be sure to have a pretty long and healthy night of sleep with this baby. The Casper Mattress [Read the detailed review] is a foam type of mattress designed to provide comfort and a highly breathable sleeping surface. However it's not entirely made of only one type of foam so you needn't worry about heat retention or that godawful sinking feeling.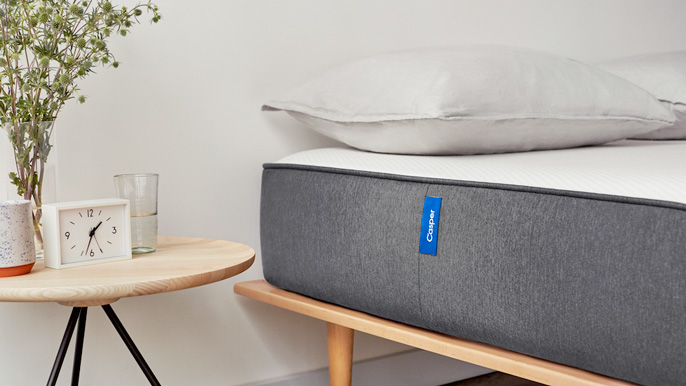 Simba mattress consists of 4 layers: synthetic latex layer as the top layer , 2,500 conical pocket springs, Simbatex memory foam and polyfoam base foam. These layers together create a breathable, bouncy and comfortable mattress with just a 25 cm thickness. Simba mattress has 100% polyester cover that you can wash in a washing machine quickly. The stitches are diamond-shaped, which gives this mattress a luxurious look.
The Casper mattress is made of combination of latex foam and memory foam layer. There are 4 layers: open cell foam, memory foam, polyfoam and high density polyfoam. Thanks to the open cell foam, you will have much more breathability. The Casper's thickness is 24cm. The cover of the Casper Mattress is removable and easy to wash as 99% of the cover is polyester, while 1% is elastin. However, you may not want to wash it directly in washing machine.
Simba mattress is one of the best mattresses to look for if you're looking for a mattress which will keep your body perfectly aligned.
The Casper mattress is the best mattress to look for if you're looking for gentle support and a low to medium firmness mattress.
Simba Hybrid mattress takes the cake when it comes to comfort because it's not too firm yet provides that coziness. It's best for people with neck and back problems.
The Casper mattress is comfy indeed, but with low edge support and supreme softness it may not be suitable for people with neck and back problems.
Simba Hybrid mattress adapts to motion and isolates it. However, it's not lifeless; you can get up easily from it and bounce right back up from your lying position. It comes with a set of conical pocket springs that provide a nice balance and a slight bounce.
The Casper Mattress also has awesome motion isolation. You won't feel your partner move at all. However, being a memory foam-only product it can be a little more sinking. As an advantage, you will have a nice contouring for your body.
Simba Hybrid mattress is highly breathable, but a little hard to maintain. Chemical smell can be present and airing and washing of the cover is often needed to get rid of the smell. Luckily, you can wash the removable cover in a washing machine quickly. Also, flipping the mattress can be hard because the mattress doesn't have any handles in addition to being really heavy. This is the biggest drawback that this model has.
The Casper mattress is good in the summer months, especially if you use lightweight covers. It's not the highest-quality hypoallergenic mattress, unfortunately, so it might not be the primary pick for those suffering from asthma. However, considering the price tag, it can be a good replacement for your old hypoallergenic mattress. Airing after unpacking is necessary because of the smell issue. Mattress flipping is easy, thanks to 4 handles on the polyester cover
Simba Hybrid mattress has a 10-year warranty. However, with proper maintenance, this mattress can double its lifespan!
The Casper mattress has low edge support but we're sure it can exceed its 10-year warranty with a proper maintenance.
You would prefer Simba Hybrid® mattress if...
You need a mattress for you neck and back issues
You want to be able to wash mattress cover quickly in a washing machine
You want to have a pocket springs system for a good edge support and pressure relief.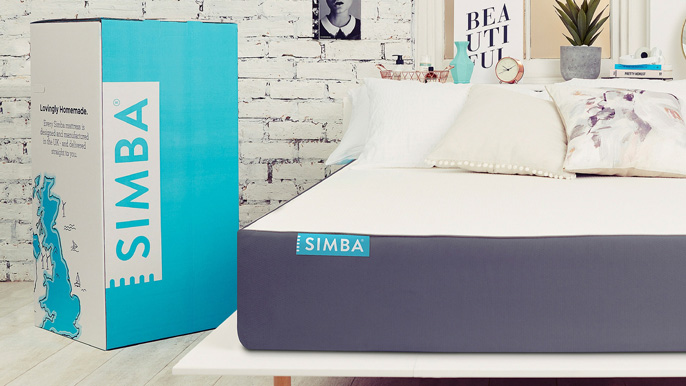 You would prefer the Casper mattress if...
You prefer cooling, softer, cozier mattresses, with multiple foam layer options
Memory foam is still important to you but you want something more breathable
You love elegant, sleek designs and need an affordable mattress.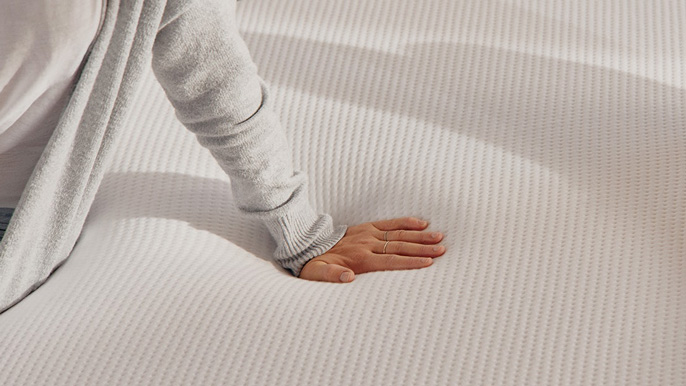 Simba vs Casper Comparison table
| | | |
| --- | --- | --- |
| | SIMBA | CASPER |
| Type of layer | Hybrid | Multiple layers of memory foam |
| Number of layers | 4 | 4 |
| Cover | 100% polyester | 99% polyester, 1% elastane |
| Top layer | 4cm (Synthetic Latex) | 3,8cm (Open-pored polyfoam |
| 2nd layer | 2cm (2,500 Conical pocket springs) | 3,8cm (Memory foam) |
| 3rd layer | 3,5cm (Memory foam) | 3,8cm (Polyfoam layer) |
| 4th layer | 15,5cm (Polyfoam) | 12,7cm (Polyfoam) |
| Thickness | 25cm | 24cm |
| Maximum weight | 114kg | 140kg |
| Country of origin | UK | UK |
| Level of firmness | 6.5/10 | 6.5/10 |
| Delivery option | 3 business days, Free | 3 Business days, Free |
| Return policy | Yes | Yes |
| Trial period | 100 nights | 100 nights |
| Warranty | 10 years | 10 years |
We have already done singular posts about both of these products and they go chest to chest with many features. However, the one who wins this Simba vs Casper match today is Simba mattress! We'll explain why Simba hybrid mattress is the first pick and we will mention some of the pros and cons.

Both Simba and Casper mattresses have similar prices, 10-year warranties, revolutionary production methods, trial period (100 nights) and have gone through extensive research before we listed them here. Still, both Simba and Casper have their own dis/advantages that separate consumers into two categories. As we said, Simba offers more firmer feel thanks to responsive memory foam that produces pressure to your back/neck and gives a good edge support. On the other side, Casper is a multi foam mattress with cooling property and softer top layer that will not create pressure points, which are crucial for neck pain treatment. Still, it is super silent and the perfect choice for light sleepers! When it comes to maintenance, Simba has an advantage due to the washable cover that you remove easily.
Many people who look for mattresses prefer support over the mattress' softness. And that's totally fine! That's because Simba definitely has an audience for that since we definitely know some people who just like to jump on their beds and sink into them like on a soft fluffy marshmallow. In addition, if you have neck problems and you considered buying a new mattress, you should go for Simba Hybrid. We encourage everyone to test them out for a trial period because both of the mattresses are:
easy to unpack
durable
comfortable
and have a free return and full refund policy.
So, in any case, you don't have anything to lose with these two mattress options. As both of these brands are well known and recognized, you should try them out definitely if you want to upgrade your night's sleep experience. Our quick review shows that both of the mattresses are worth money – it is just a matter of a personal preference. We are merely looking out for our readers who are looking for the best sleep advice, and need a guarantee that a mattress can help them. That guarantee from us today is the Simba Hybrid mattress. 🙂