Today, two hybrid giants in the industry are having a stand-off! The Simba Hybrid® Mattress and the Otty Hybrid Mattress are competing for the first spot. Like we do with all of comparisons, we will rate both of these mattresses by their features and overall quality. 
So, if you weren't sure which one to pick out of these two, keep reading and maybe you'll know afterwards! Let's see who wins Simba VS OTTY battle!
Add a header to begin generating the table of contents
Quick info about OTTY Hybrid & Simba Hybrid mattresses
| | | |
| --- | --- | --- |
| | | |
| Type | Hybrid | Hybrid |
| Number of layers | 5 | 5 |
| Cover | 5cm, 100% polyester | 5cm, 100% polyester |
| Washing machine-friendly | Yes | No |
| Top layer | 3cm of memory foam | 4cm, Simbatex Open-Cell foam |
| 1st layer | 3cm HD support foam | 2,500 pocket springs |
| 2nd layer | 3cm HD foam | 3,5cm memory foam |
| 3rd layer | 9cm 2,000 pocket springs | 3,5cm memory foam |
| 4th layer | 5cm HD base foam | 15,5cm Polyfoam |
| Depth | 25cm | 25cm |
| Weight limit | 140 kg (22 stone) | 115kg (18 stone) |
| Level of firmness | 7/10 | 6.5/10 |
| Country of manufacturing | China | UK |
| Delivery | Free, 2-5 working days | Free, 1-3 working days |
| Returns | Free | Free |
| Warranty | 10 years | 10 years |
| Trial period | 100 nights | 100 nights |
Introducing the OTTY hybrid mattress
Our first contestant in this mattress review, the Otty Hybrid Mattress, is an innovative hybrid mattress which features five different layers for your ultimate comfort: 
Cool Blue Gel memory foam
High density foam base layer
2000 pocket springs 
Luxurious reflex foam
Removable and washable cover
Bonus: Edge support layer which also serves as an airflow system
All of this adds up to the comfort and healthy sleep position for the users.
Read our full OTTY mattress review!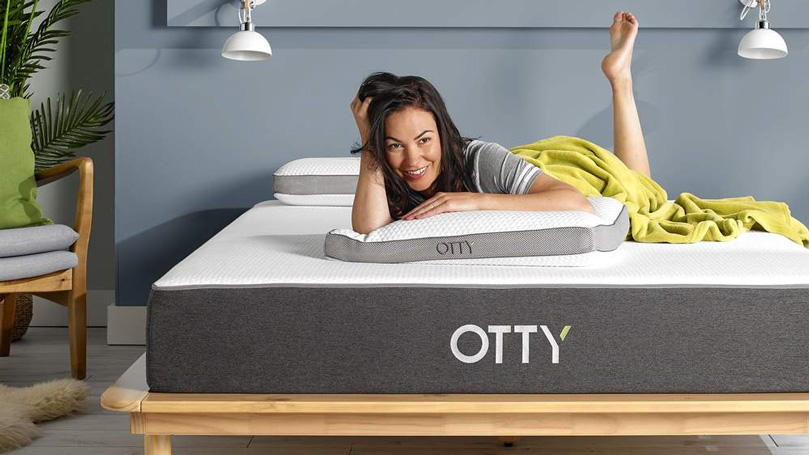 Introducing the Simba hybrid mattress
Our followup, the Simba Hybrid Mattress is also a strong contestant. With thorough scientific tests, they have come up with a simple solution; to add more support and comfort, hybrid is the way to go! It's layered like this:
Visco Memory Foam
2500 conical pocketed springs
Simbatex
High Density foam
25cm of thickness.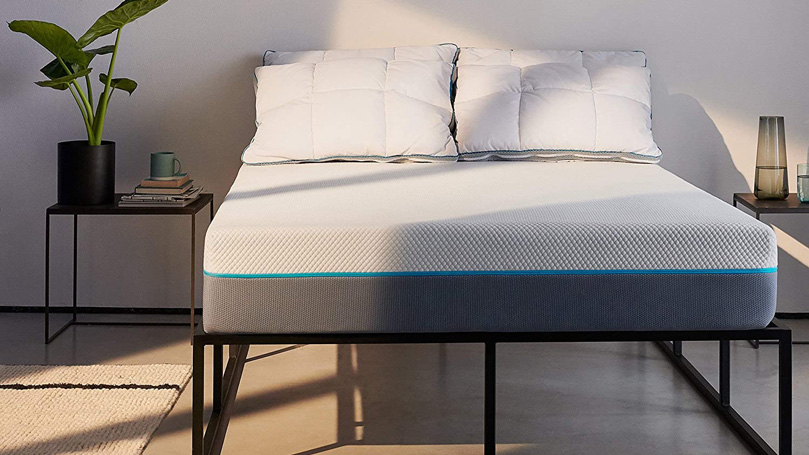 Now it's time to expand this Simba VS OTTY comparison and compare both of these mattresses by category!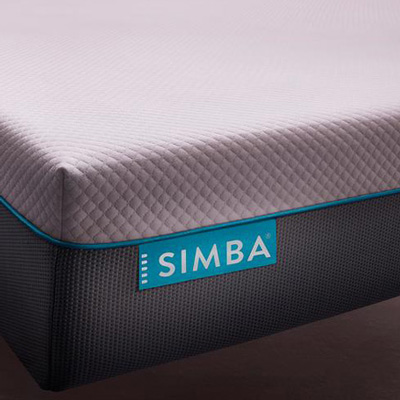 Simba mattress is consisted of layers of  Visco Memory Foam, 2,500 Conical pocket Springs, Simbatex and High-Density Foam. These layers together create a hypoallergenic, breathable, bouncy and comfortable mattress with just a 25 cm thickness. The Simba Hybrid mattress has a zip-off, removable and washable hypoallergenic cover, and a cooling comfort layer which fights overheating. The reason why some hot sleepers may love it.
Beside the conical pocket springs, the supportive pocket springs will make sure you stay in the right sleeping position, and the responsive memory foam will make sure you feel comfortable all night. All of this combined together creates and expensive and luxurious mattress that you definitely need to try out.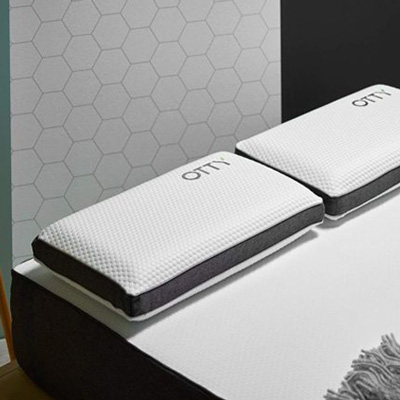 OTTY mattress has as a removable and washable polyester cover to make your night's sleep even more breathable. The first foam layer, which is the Cool Blue Gel imbued memory foam, has pin-core technology which helps regulate your body temperature. The HD memory foam base layer prevents dips and sagging. Most importantly, we have the 2000-spring core with encapsulated pocket springs. The mattress uses a special 1.6mm gauge, 14cm long encapsulated pockets spring which adds durability, eliminates motion transfer and also adds more support.
The luxurious reflex foam adapts to body posture and relieves pressure from the critical points on the body. And finally, we have a side support layer which prevents the mattress from losing shape while preventing overheating by creating a side airflow system.
Simba mattress is designed with every sleeping position in mind. They also made sure your partner doesn't feel your movements, or vice versa. This is a strong feature of this mattress simply because the combination of pocket springs and memory foam really adapts to the body and relieves pressure.
Otty mattress is especially good at supporting the main pressure points and keeping your body in perfect alignment as well, and it really is thanks to the spring core. By also isolating movement, it's easy to sleep with a partner and you probably won't wake up if the other one has to get up.
Simba mattress is on the softer side of the spectrum. You will get that sinking feeling and you can cosy up, while also staying relatively supported. The mattress reacts to pressure, temperature and movement, so you will definitely experience this mattress like sleeping on a fluffy cloud.
OTTY mattress is mainly supportive and marketed in a way that you will definitely enjoy its gentle support. Having in mind that the spring core is there for a reason, if you're a fan of soft mattresses that you could sink in, this mattress is not for you. However, if you like a firm (not brick-firm though!) mattress, which at the same time takes care of motion transfer, this is the mattress for you.
Has medium bounce, just enough for you to easily get up from the bed and not have trouble moving around it. But, the important thing is, that it's practically silent.
OTTY mattress has medium bounce. The spring core sees to that. However – it's not going to feel like a trampoline – the two foam layers in between you and the springs make sure to that.
Has some upsides and downsides when it comes to breathability. The good news is that it's breathable enough to not let you overheat. The bad news is that the mattress is huge and heavy, and maintenance can be a menace, whether you intended to flip the mattress or clean it.
Is highly breathable and hypoallergenic, with side support that also serves as the airflow system, letting air circulate trough all areas of the mattress, removing excess heat. The topmost layer is made from high quality memory foam imbued with Cool Blue Gel, which regulates the temperature. So, heat retention is basically null, at least where it counts.
Both Simba and OTTY mattress have a 10-year guarantee and a 100-day trial, so you can safely order any of these two (or both), and in case you don't like them, you can return them and get your refund. Shipping is free! As for the part where we say which one will last longer – it's definitely Otty. Otty has that famous edge support we mentioned which not only helps the mattress to stay in shape for many years to come, but it also makes the mattress 'breathe' enough that it won't have any moisture or dust problems for a long time.
You would prefer the OTTY hybrid mattress if…
The user needs a sturdier surface with increased support
Cool surfaces to sleep on are a must for you
You want a high-quality mattress, dare we say a luxury one at an affordable price.
| | |
| --- | --- |
| Size | Dimensions |
| UK Single | 90 x 190 x 25cm |
| Small Double | 120 x 190 x 25cm |
| UK Double | 135 x 190 x 25cm |
| UK King | 150 x 200 x 25cm |
| Super King | 180 x 200 x 25cm |
| EU Double | 140 x 200 x 25cm |
| EU King | 160 x 200 x 25cm |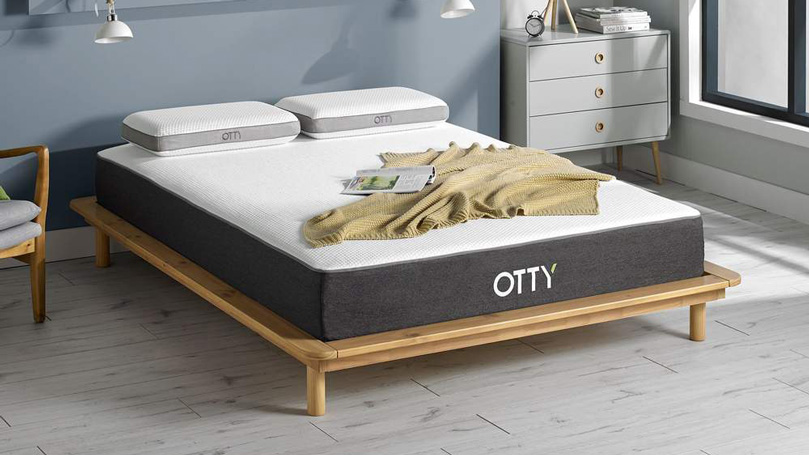 You would prefer the Simba hybrid mattress if…
You prefer softer mattresses over firm ones
A mattress in which you can sink in like in a cloud is your preferred choice
You enjoy a sleek and elegant design that can perfectly match your bedroom interior.
| | |
| --- | --- |
| Size | Dimensions |
| Small Single | 75 x 200 x 25 cm |
| Single | 90 x 190 x 25 cm |
| Small Double | 120 x 190 x 25 cm |
| Double | 135 x 190 x 25 cm |
| King Size | 150 x 200 x 25 cm |
| Super King Size | 180 x 200 x 25 cm |
| EU Small Single | 80 x 200 x 25 cm |
| EU Single | 90 x 200 x 25 cm |
| EU Double | 140 x 190 x 25 cm |
| EU Double L | 140 x 200 x 25 cm |
| EU Queen | 160 x 200 x 25 cm |
| Emperor | 200 x 200 x 25 cm |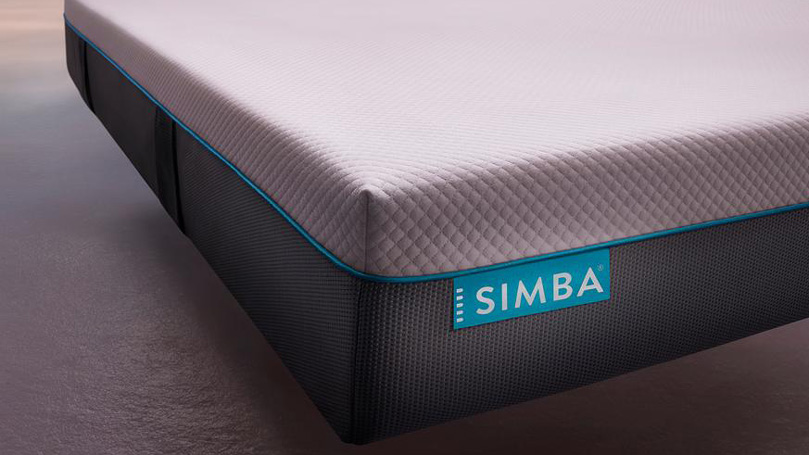 The advanced versions of Simba Hybrid & OTTY Hybrid mattresses
This mattress review or mattress comparison wouldn't be complete without the recommendations on the upgraded versions of these mattresses. Since we tested two upgraded versions of these mattresses,  we want to expand a bit this Simba VS OTTY battle and present the advanced versions of these products. Both Simba and OTTY mattress are hybrid mattresses.
6000 titanium Aerocoil layers
Handles for easy maneuvering 
Outstanding edge support
Good for back sleepers with back pain
Hypoallergenic sleep surface in form of knitted cover.
Improved comfort and support
The best temperature regulation so far
100% eco-friendly
Encapsulated pocket springs
Air flow side support
6 different layers.
This was a difficult job for us as both OTTY and Simba have their own advantages. The reason behind that is simple: these two mattresses are so alike (firstly for their memory foam layer), but so different in many ways. We cannot be biased in this Simba VS OTTY review and say that one is better than the other simply because one is softer and the other is firmer. That falls down to the user because it's a preference that varies in many people all over the world. We cannot also compare looks, because both of these hybrid mattresses look awesome and come in all the various bed frame sizes, too.
What we can do, though, is compare the price. Otty is significantly cheaper than Simba, and for a high-end mattress like this, that's why we have to name him the winner. That doesn't mean you shouldn't buy or try Simba Mattress out – we simply state that Otty will definitely suit your pocket more. Alternatively, you can check the comparison of Otty and Casper mattresses since these two are similar in some way as well.
You have to have in mind that Simba and Otty are very similar. With the exception of softness vs. firmness and price, they are practically the same product – a highly researched, top-notch quality mattress made for the benefit of the user. So, no matter what you choose – Simba or OTTY, we are sure you'll be more than satisfied!
Do OTTY and Simba offer free dlivery?
Yes, the delivery and returns are free of charge both for Simba and OTTY.
Do OTTY and Simba offer trial period?
Yes, you do get a trial period for both mattresses.
Are both of these OTTY and Simba mattresses temperature regulating?
Yes, the combination of natural materials and advanced technology helps to regulate the airflow. Tthey can be good choices for hot sleepers.