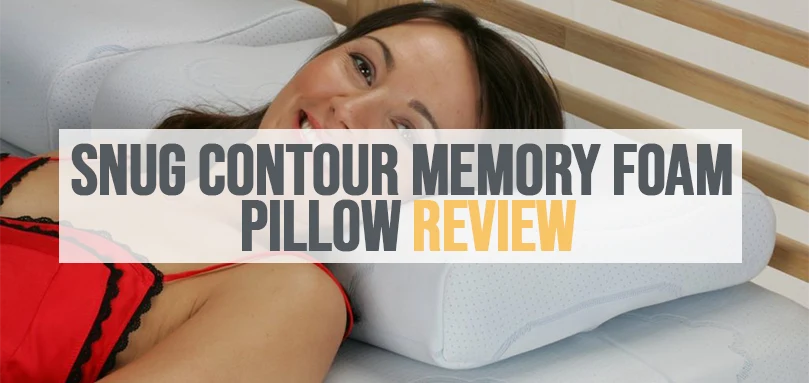 Snug Contour Memory Foam Pillow Review 2021
We are providing detailed info about the Snug Contour Memory Foam Pillow. This review is going to put extra attention to the materials and the technology used in the production of the pillow and its removable cover. The goal of this product is to provide better sleeping experience to people suffering from back and neck pain. It is also good for those with respiratory issues. That's why we are going to take a closer look at the materials that Snug™ company uses for its products and see whether these materials indeed improve certain health issues.
Also, we are going to provide all of the additional info concerning product's quality, maintenance, durability and delivery options.
Add a header to begin generating the table of contents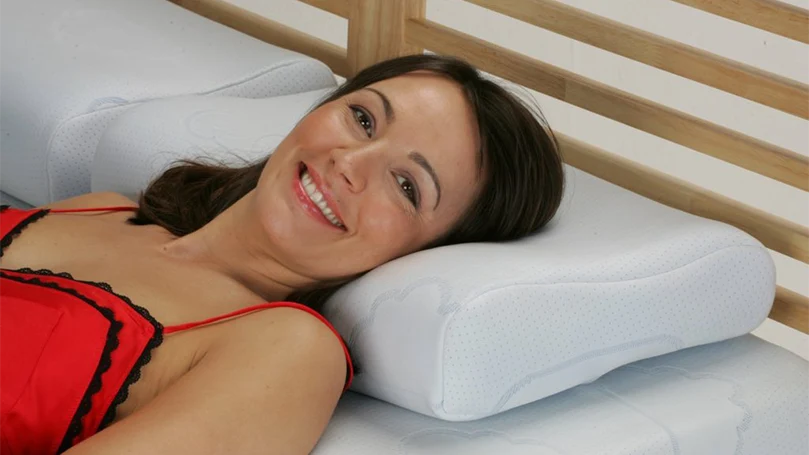 Snug™ company is founded in 1997 with its facilities located in the UK. They specialize in production of the Visco-elastic memory foam mattresses, mattress toppers and pillows. Their wide selection of products includes hypoallergic foam mattresses in various sizes with an option of the custom design products upon request.
The company is oriented towards using modern materials that provide temperature control, such as a textile used by NASA astronauts. Among other things, Snug™ offers 60-Night trial period on mattresses, free delivery on working days and up to 10 years of warranty. Snug™ is also approved by NBF (The National Bed Federation).
About the Snug Contour Memory Foam pillow
The Snug Contour Memory Foam Pillow is primarily designed for those who need extra neck support during sleep. People who have neck injuries, or those who suffer from chronic back or neck pain can benefit a lot from this product.
Besides those who are looking for foam pillows due to their neck pain, Snug Contour Memory Foam Pillow can be a great choice for people who simply want to improve their sleeping experience.
The main feature of this product is its ability to give adequate shoulder and neck support. This feature reduces the possibility of sleeper achieving unhealthy and painful neck position during sleep.
Snug Contour Memory Foam Pillow can be suitable for people of various age and height, due to its adjustable Memory Foam design.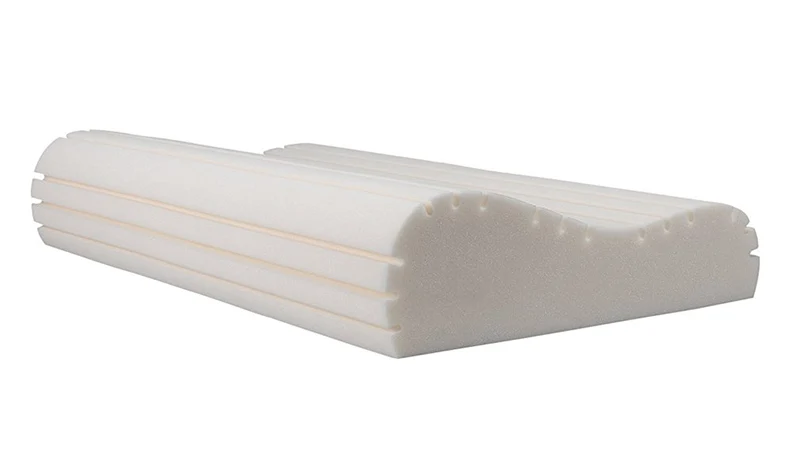 The technology and materials used for the production of this item make it dust mite resistant with high moisture control capacity. This can be very important for those who struggle with different respiratory system issues.
Snug Contour Memory Foam Pillow comes only in one size: 61cm x 36cm x 11cm/8cm (24×14.25×4.25-3.15inch).
Due to its design, Snug Contour Memory Foam Pillow can help people who experience breathing problems during sleeping or suffer from snoring.
Snug Contour Memory Foam Pillow has its own zipped washable cover that also has a hypoallergenic effect.
Easy to maintain, you can wash Snug Contour Memory Foam Pillow but you need to strictly follow the instructions from the provider. Materials in this product can be damaged if exposed to constant heat that exceeds 40 degrees Celsius.
The Free Delivery option is available for this product.
Snug Contour Memory Foam Pillow is made of V50 Visco-elastic memory foam.
The pillow is cut off the block of 50kg/m3 memory foam by the CNC machine.
The pillow cover made by Coolmax technology, and it's a mix of two materials: cotton and polycotton.
The cover is removable, washable and zipped, and provides humidity and temperature level control.
The firmness of the Snug Contour Memory Foam Pillow is at medium level. This makes the product suitable for the customers that have various comfort demands.
The product is designed for people who need solid support for spine, shoulders and back. So, it's worth mentioning that this product maintains firmness and isn't as soft as regular pillows. For those who enjoy a regular pillow comfort, the Snug™ offers this product in a more classic alternative.
However, due to the height of the pillow, it may not be the best choice for young children or infants. The size of the pillow is most suitable for adults or the older children.
Since the Snug Contour Memory Foam Pillow is designed to offer a high level of back support, it is not very soft. This product secures the feeling of comfort by adjusting sleepers back and shoulders into a healthy position. The foam, on the other hand, maintains its firmness.
In general, this pillow provides adequate comfortability, simply because it secures the natural position of the spine. Some people may need a night or two to get used to the product's firmness.
Materials used for Snug Contour Memory Foam Pillow are intended for those who have a highly sensitive respiratory system. The pillow is hypoallergenic and moisture resistant.
Easy to maintain, the pillow needs simple washing or airing in order to keep its freshness.
Upon the unpacking, the Snug Contour Memory Foam Pillow may have a mild "chemical" smell. This issue can be solved by simple, short-term airing.
Since the smell usually is not strong at all, some customers may not mind it.
After the initial airing, the product keeps neutral smell or absorbs the smell of the fabric softener of your choice.
The company estimates Snug Contour Memory Foam Pillow durability at the least 12 months period. Depending on the maintenance of the product, it can last up to 24 months without noticeable damage.
However, due to the various factors, Snug Contour Memory Foam Pillow can lose some of its firmness after the 6 months period.
Since the Snug Contour Memory Foam Pillow offers a high level of support for the neck and back, people who have chronic neck pain can get a lot for a little price.
Those who don't have any health issues can benefit from this product simply due to the hygienic aspect. The product maintains a hypoallergenic sleeping environment with a simple and easy maintenance. That level of hygiene could be achieved with classic pillows any with regular washing in high temperatures and with the constant buying of the new ones.
So, in the long run, the benefits gained from Snug Contour Memory Foam Pillow meet the price.
TERIALS

The pillow is made of V50 Visco-elastic memory foam that provides a high level of support to neck and spine.

 

The pillow cover is made of cotton and polycotton, and it is dust mite resistant with temperature control feature.

SMELL

At first, the pillow can have a certain amount of "chemical-like" smell. The smell is easy to get rid off by a short airing.

PRICE – QUALITY RATIO

Just right.
The trial period, warranty, shipping details and refunds
The Snug™ offers long trial periods for their products, but the period can vary from product to product.
The UK manufacturers warranty on this product lasts up to 1 year.
The option of the free next work day delivery applies to all the orders made Monday to Friday before 2.00 pm. The free delivery option may not apply to the countries outside of the UK.
The delivery and shipping options can also vary for Scottish Highland, Scottish Islands, Northern Ireland and offshore Islands. Check their Amazon page for more info.
The Snug™ provides customer support via email or freephone for any questions concerning additional details about delivery options or refund policy.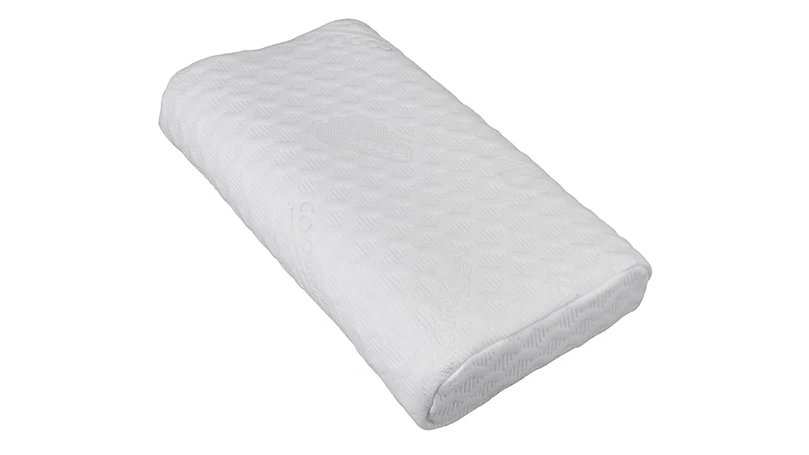 The Snug Contour Memory Foam Pillow is perfect for people who need spine, shoulder and neck support during sleep. The materials in the pillow are hypoallergenic, which is good news for all of those who have a sensitive respiratory system.
Because all of these features, the Snug Contour Memory Foam Pillow can be used also by people who are just looking for a hygienic and comfortable pillow, even though they have no health issues whatsoever.