What Is a Storage Bed & How Does It Make Your Life Easier?
What is a storage bed and just how much space can you save with it? Well, let's find out.
Aren't you tired of pillows and blankets taking up the space in your already not-big-enough closet? You are, aren't you? Well, what if we told you that the solution to your problems lies in answering just one question – what is a storage bed & how does it make your life easier?
Honestly, it's as simple as that. Learning all the ways in which you could benefit from a storage bed could make your life a hundred times easier. But, don't let us sway you with big promises. Allow us to prove it to you.
In just a few moments, we'll tell you all you need to know about storage beds. We'll tell you what they are, guide you through different types, list some of their benefits, and ultimately – help you decide whether you should get one or not.
Sounds good? Okay, let's roll.
Add a header to begin generating the table of contents
What types of beds go under the storage bed category?
A storage bed is a broad term. It embodies a few different bed frames, varying in size, storage options, style, and function.
If we had to really narrow it down, we'd narrow it down to three main subcategories – divan beds, ottoman beds, and beds with storage drawers.
On that note, let's learn a thing or two about each of them.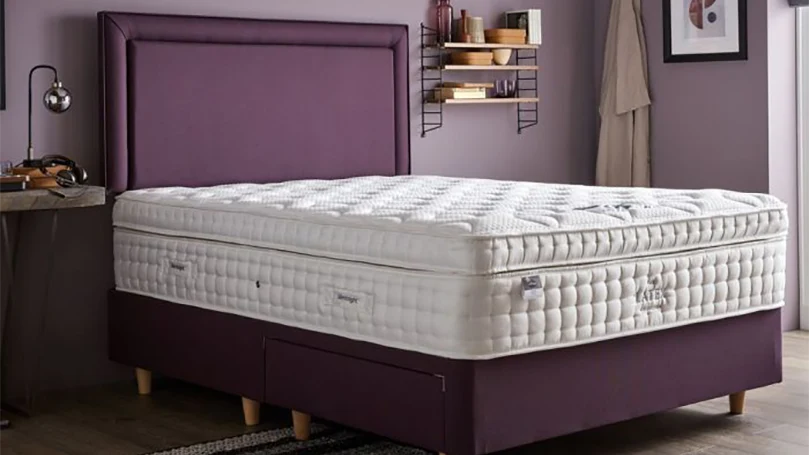 A divan bed is a storage bed that resembles an ottoman and a platform bed at the same time, but instead of lift up storage, a divan bed usually comes with storage pull-out drawers.
Storage drawers on a divan bed can be both small and large and can be found on both sides of the bed, or even in the front. The storage capacity of the divan bed will be greatly influenced by the size of the bed frame.
An ottoman bed is a unique type of lift-up storage bed. Sporting a large amount of storage space, ottoman beds are the most popular out of all storage bed frames.
Easily accessible storage space is hidden beneath the mattress and is accessible by raising the piston lift-propelled base. The storage beneath the mattress is usually quite spacious and is directly proportionate to the size of the bed.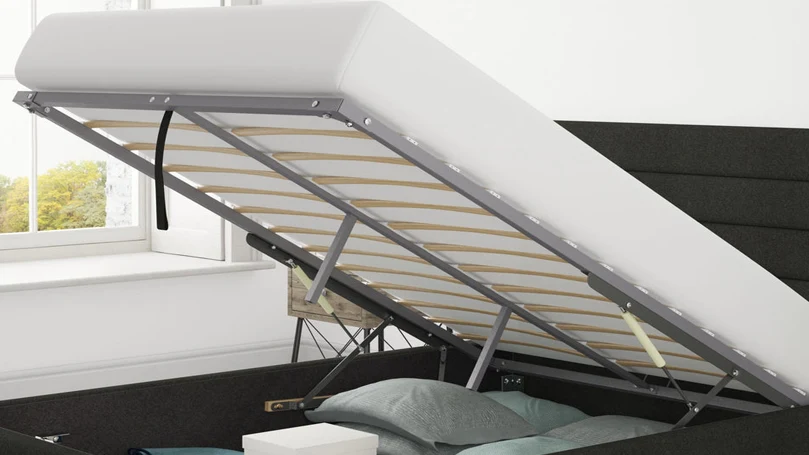 Bed frames with built-in drawers come in all kinds of shapes and sizes. From single kids beds and small double beds to super king-size beds – beds with under bed drawers are the most versatile out of all storage beds.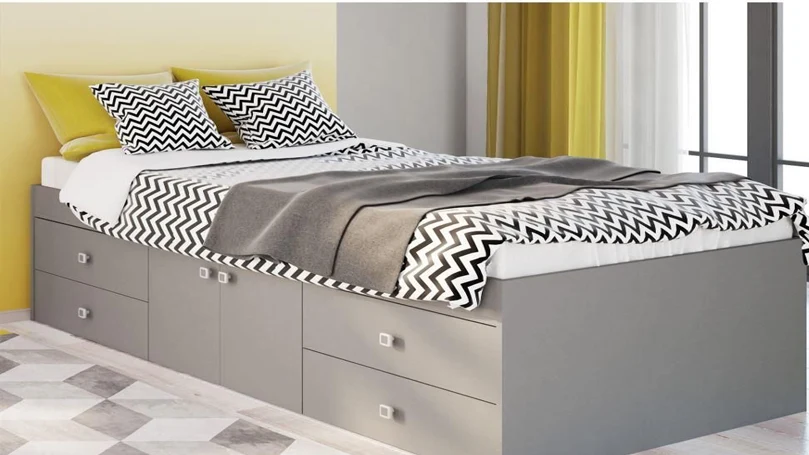 Which offers more storage space - ottoman, divan or storage bed with drawers?
One of the questions people often ask themselves before buying a storage bed is – which one has the most storage?
Intuitively, it is quite easy to figure out that an ottoman would offer you a lot more storage space compared to a divan or a drawer bed. That's not even a debate.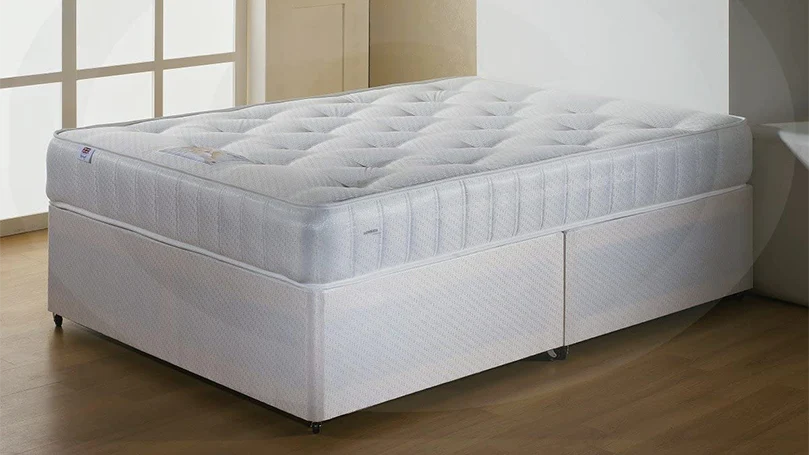 As for divans and drawer beds – well, it's a toss-up. Both usually come with drawers, and it's the size of the drawers that matters. Bed size plays a role, too, but not as much as it plays for an ottoman.
For an ottoman, bed size plays a larger role in terms of how much storage space you're getting. On average, you'd get about:
Double – 21 ft3
King – 25 ft3
Super King – 30 ft3 .  
3 things to know before buying storage beds
Now that we've gotten over most of the essentials, let's talk a little bit more about the things you should know before buying a storage bed.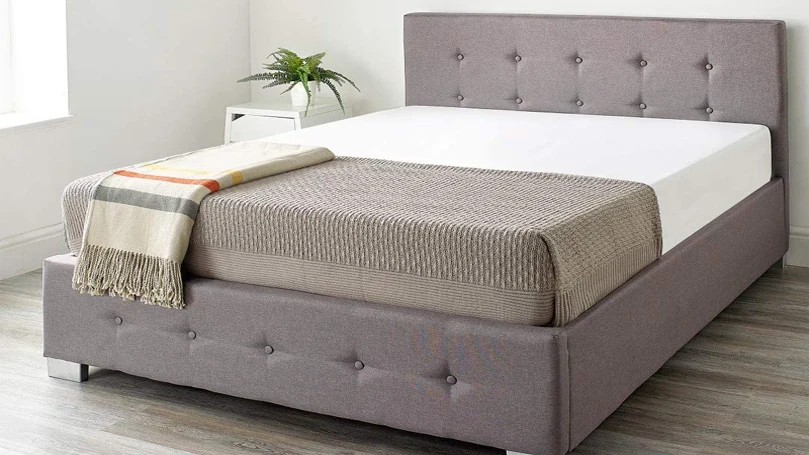 People generally like to ask questions before they make a purchase, especially before a significant one like the bed, so we wanted to make matters easier, by possibly pointing you in the right direction, or answering some of the questions before you even ask them.
Amount of available space
How much space do I need and how much floor space am I dealing with? When you're dealing with a lack of space, every inch of extra space is valuable, so this is something to keep in mind before you get a storage bed.
For small kids' rooms, single beds with drawers are probably your best choice. However, your master bedroom probably deserves an ottoman.
More often than not, extra storage underneath the bed is usually reserved for pillows, blankets, duvets, comforters, and all the extra bedding in your home. However, it doesn't have to be that way.
You could very well store out-of-season clothes in your bed, or boxes with old photos and memories, or any other item or piece of clothing you might want.
Frequency of accessing the items
The reason why most people keep bedding inside their bed storage area is because they don't need to access the items all that often. While it is true that accessing the storage unit of these beds is pretty easy – it is not as convenient as it could be.
It's easy to lift open an ottoman, but it's another thing to crouch, bend over, or stretch in order to pull out something that's jammed far up the storage unit of your bed.
It's one thing to say "Oh, you should go out and get yourself a storage bed", but it is completely another thing to understand and explain the worth of a storage bed. With so many different bed frames to choose from, how do you sell someone on a storage bed?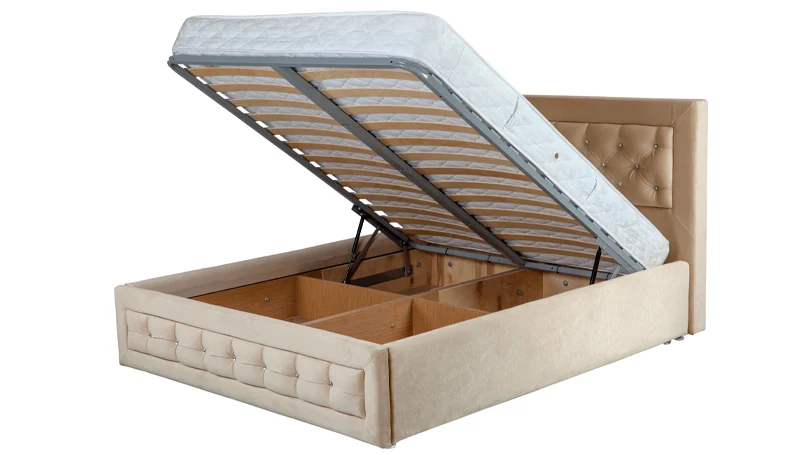 Well, storage beds come with all sorts of advantages and benefits, and we are more than willing to share them with you. Maybe that'll help.
Space-saving is obviously the number one benefit you'd get from a storage bed. Several cubic feet of free storage space right underneath the mattress – does it get any better than that?
With all the extra space you save, you can take the old dresser out of the bedroom, and finally get that makeup table you've been wanting, but haven't had the space for.
Keeping the space tidy and organized
It's not only about saving space – it's about what you do with it. Having an extra storage space will allow you to keep everything nice, tidy and organized.
You won't have to stuff your closets to a point where you can no longer open them, you won't have to keep your spare blanket on your bed at all times, and if you're ever in need of quick room fix-up – you can just toss the extra stuff inside your bed and no one will ever know.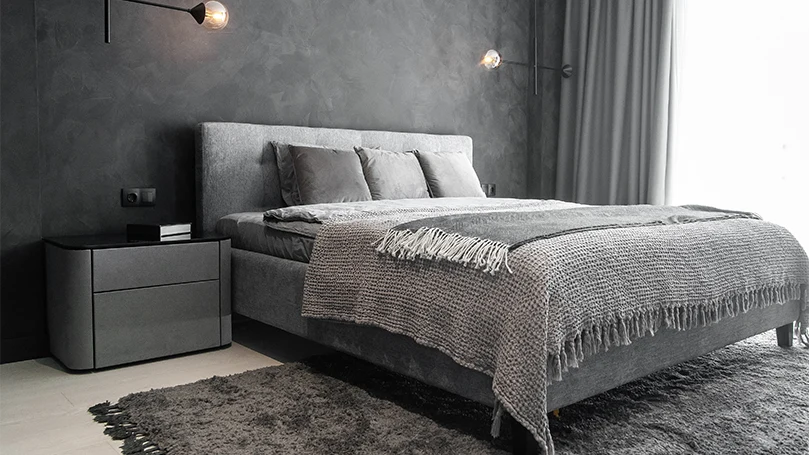 Practicality & convenience
The added storage is truly an ideal solution if you're dealing with limited space. It's a practical and convenient solution for small rooms, guest rooms, or even regular-sized master bedrooms.
With plenty of bed sizes available, from a single bed to an emperor, a new bed with a storage unit might just be the perfect bed for your needs – regardless of the room you'll keep it in.
Do storage beds have slats?
Yes. Storage beds have slats. Well, some storage beds have slats. Others have solid bases, on the other hand.
The most obvious example of a storage bed with a slatted base would be a regular ottoman. The piston-powered lift-up mechanism will generally lift up a metal frame with wooden slates serving as a foundation for a mattress.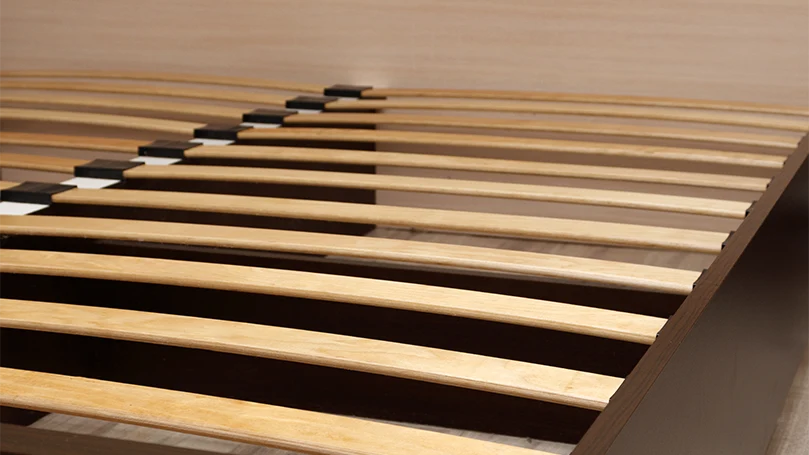 On the other hand, divans and beds with storage drawers usually come with a solid base, so it's really a question of what kind of storage bed are you in the mood for, as you could easily have it both ways.
Conclusion - should I buy the storage bed?
As you can so obviously see, storage beds come with loads of benefits and advantages, on top of the fact that they look really good and fit any decor. But, should you buy a storage bed?
Well, we certainly wouldn't advise against it. However, we can't answer that question for you.
What we can do is ask you a couple of questions that could help you reach a decision. For instance, do you live in a small apartment? Is your bedroom pressed for space? Do you own several duvets or blankets? Do you need a tall bed frame? Would you like some free storage space?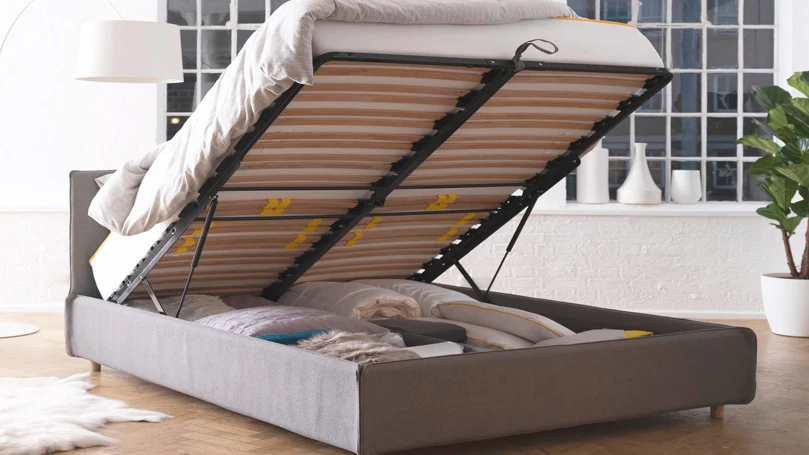 If the answer to any of these questions is a resounding yes, well, then you might just need to get yourself a storage bed. For that reason, check our best storage beds you can find in the UK.
Hopefully, our little guide has given you just the right idea of what to look for.