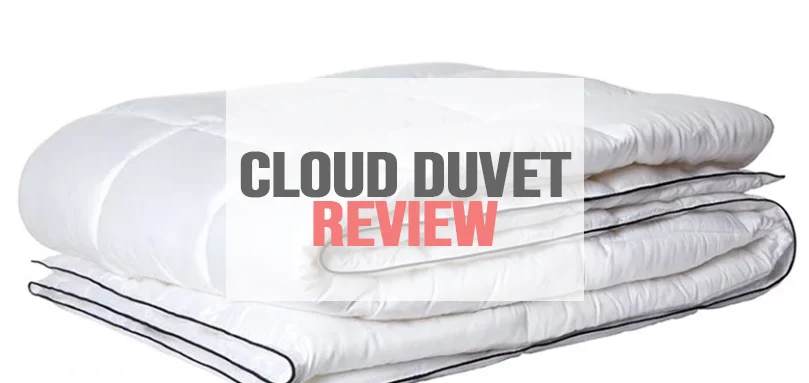 Are you a fan of wrapping yourself up in a burrito with a fluffy duvet and dozing off? Who isn't, though? Are you also a fan of companies which use natural resources and strive to stay green? Then, the Cloud Duvet might be the right thing for you! Using natural bamboo fiber, the Panda created the ultimate duvet for all users who need softness and breathability when sleeping. If you want to learn more about this product, then keep on reading!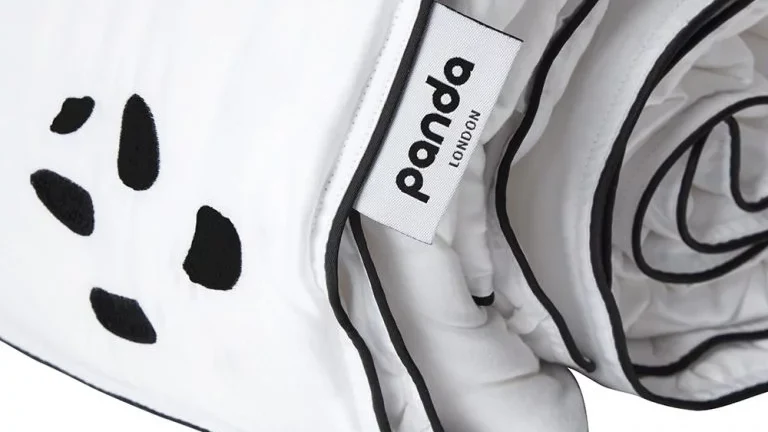 The Cloud Duvet was especially designed to prevent overheating during the night and provide ultimate sleep comfort. It provides a feel of a classic down duvet, but with natural and ethically sourced materials, and without the repercussions of down. Most down products tend to build up heat, are prone to collecting moisture and odor, and in turn, don't have hypoallergenic properties.
The Cloud Duvet however, is made from a perfect blend of bamboo fibre and Nano Microfibre™. The bamboo fibre makes sure your duvet stays highly breathable and hypoalergenic, while the synthetic microfibre provides softness and fluffiness! That's awesome, isn't it?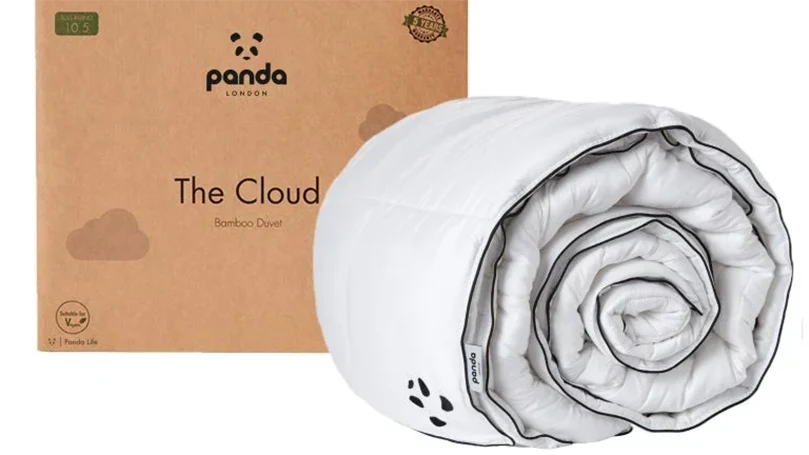 As we've mentioned, the bamboo duvet features two types of materials. The bamboo fibre is naturally antibacterial, so in case you suffer from any skin condition, you can sleep soundly. The duvet won't cause any irritation and its high breathability prevents any bacteria from nesting. The bamboo fibre is also resistant to dust mites, so you can also rest assured that any respiratory issues risks are close to null.
The Clod Duvet is extremely soft due to the microfibre filling. Microfibre is one of the best replacements for feather or down because it minimizes the risks of allergies without compromising softness. If you've ever had a microfibre duvet, you'll surely know what we're talking about.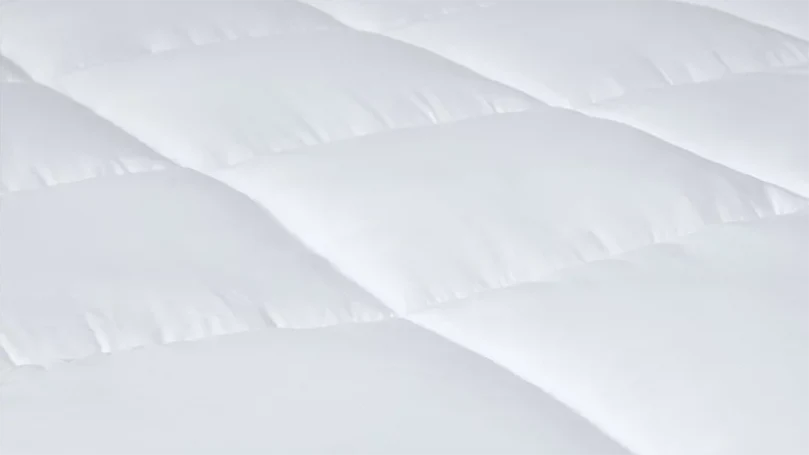 Although the underlying issue of microfibre is overheating, this isn't the case with the Cloud Duvet. That's because the 100% bamboo fibre cover is definitely taking care of all the excess heat that builds up under it. Bambo fibre is highly breathable and it doesn't retain moisture so you can rest assured that you can use this duvet all year round.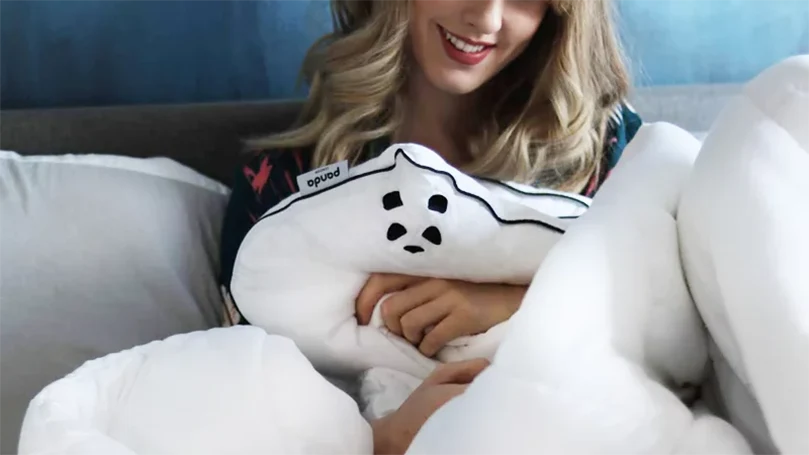 Bamboo fibre is an overall fairly durable material. It's woven especially to maintain optimal balance of strength and lightness. The stitching on the Cloud Duvet is high-quality and the risk of tearing is minimized with double stitching and edges. The microfibre is stored in squared cells, so there's no risk of the fibre going around and leaving holes in the duvet.
The price for the Cloud Duvet ranges from £59.95 – £159.95, depending on the size you're ordering. Having all the previous features in mind, we can definitely say that it's worth the price. Mind you, it's a little more expensive than other regular duvets but what you get for your money pays off in the long run. You get a highly breathable duvet which can be used all year round, which is hypoallergenic and ethically made! Don't forget that by buying this product you are also enabling this company to continue to produce ethical products and help protect the environment.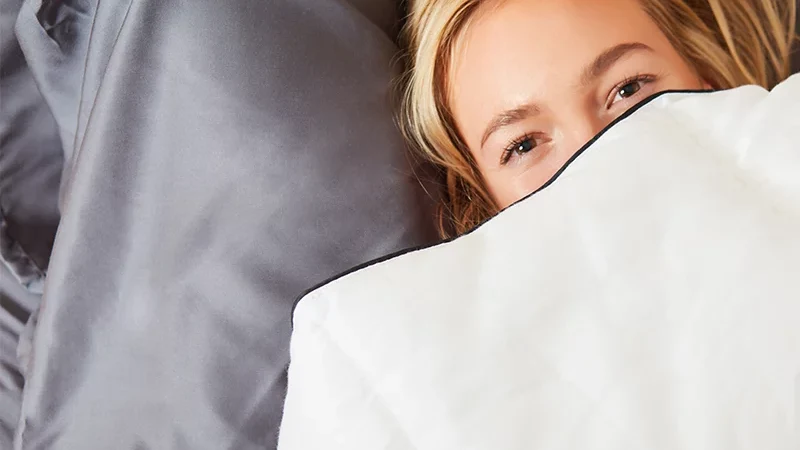 | | |
| --- | --- |
| Weight | 2 kg |
| Dimensions | 135 x 200 x 2 cm |
| Sizes | Single, UK Double, King, Super King, Kids |
The Panda offers you a free UK delivery service, 30-night trial and a whooping 10-year guarantee. You can learn more on how to apply for these features at the Panda website. Now let's wrap this up with a table of sizes and our final thoughts.
| | |
| --- | --- |
| Beds            | Length     |
| Single | 140 x 200 cm |
| UK Double | 200 x 200 cm |
| King | 225 x 220 cm |
| Super King | 260 x 220 cm |
| Kids | 120 x 150 cm |