The Hybrid Mattress by Made Review
re you looking for a high-quality, durable and sleek mattress with a fair price point? If you are in search for a new mattress you should definitely try this one. The Made Hybrid Mattress is one of the best we could find as of late! Here we're going to talk about all of its features, how comfortable it is and if it's worth your money! A new mattress is like an investment – you are looking for something not cheap – but which can serve you for years to come. Let's take a look at the Hybrid Mattress by Made and make a decision if this one is a worthy investment.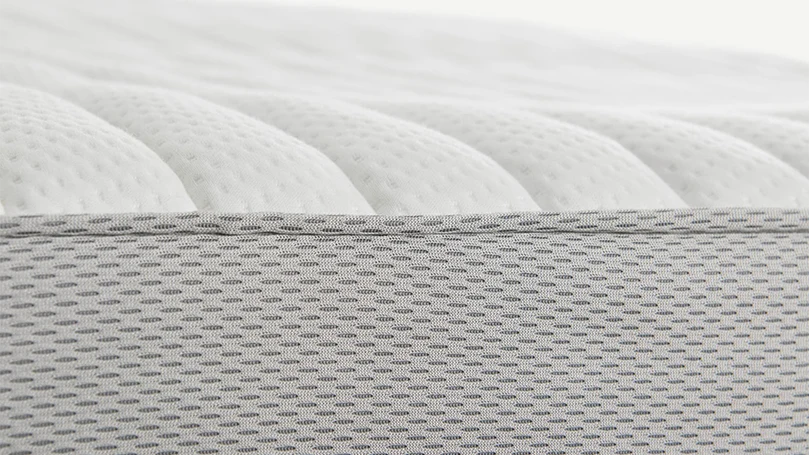 What does the Hybrid mattress by Made have?
If you read our review of the Natural One by Made, you'll notice a lot of similarities. Both mattresses are a hybrid type of mattress, with some key differences:
| | | |
| --- | --- | --- |
| Mattress by Made: | The Natural One | The Hybrid One |
| Layers: | 6 layers | 5 layers |
| Weight: | 18kg | 17kg |
| Best for: | Sleeping on back | All positions |
| Materials: | Second layer 2.5cm, 100% cotton | Second layer cooling gel memory foam |
The Hybrid mattress features multiple layers which ensure comfort and breathability. The gel layer will keep the mattress from overheating. Unlike other types of memory foam mattresses, a mattress with a gel layer generally takes a lot to make hotter. It's suitable for all positions, as it's medium firm. Be wary if you're a stomach sleeper though – discomfort could mean only that you need an even firmer mattress. Other than that we discovered no major flaws.
The sewing is high-quality, the quilted cover is breathable, gentle but durable. The pocketed springs are ideal for motion isolation, you can freely move around and get in and out of bed easily. This mattress is perfect for couples – if you and/or your partner tend to move around, you won't feel a thing on this mattress.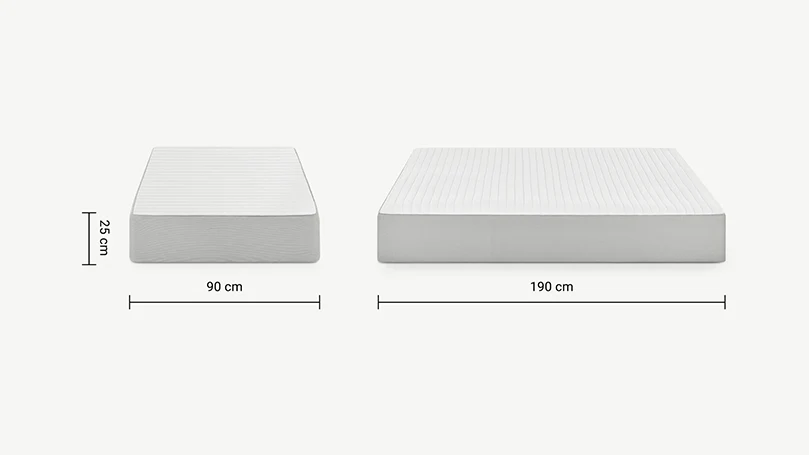 The mattress doesn't need any flipping, it will stay in shape and it's really durable. There are very little, if any downsides to this mattress. If you like a softer mattress perhaps, you won't find joy in this. The primary feature is support above all. However, the comfort part is rather subjective depending on your tastes. If you're looking for something new or different, then we recommend you give this hybrid mattress a try. Returns are hassle free and shipping is zero cost as well.