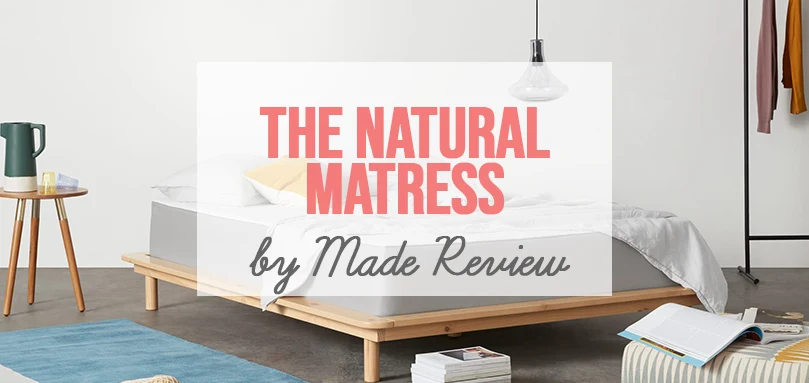 The Natural Mattress by Made Review
When you're looking for a luxurious feeling mattress, you will rarely come across an affordable hybrid mattress. That's why we've decided to feature this awesome brand called Made. Made has created a series of different mattresses, all of which are on a pretty healthy budget and you can see for yourself how they perform here! The Natural One, or the Natural mattress by Made is the first one in the series we're going to review. So, let's just jump into it, shall we?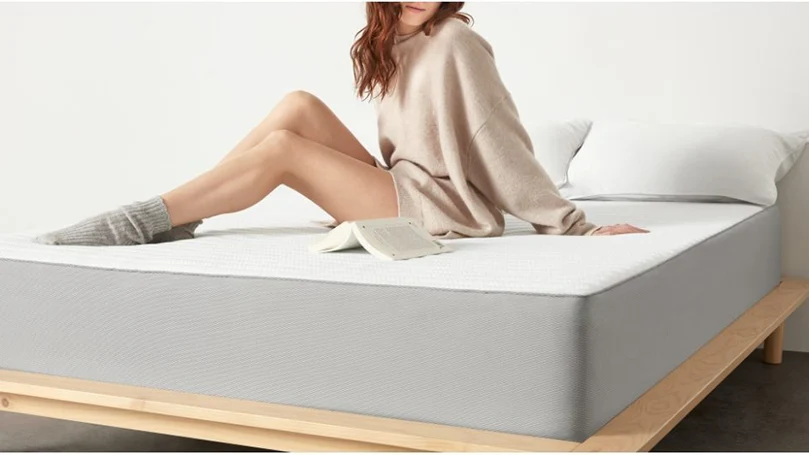 What's the Natural One all about?
This mattress is not to be mixed with the Hybrid One. We will talk about it in some other post. However, based on the overall structure of the mattress, the Natural One could also be considered a hybrid type of mattress by categorization. It consists of six different layers that ensure comfort, support, breathability and longevity.
The first bottom layer is the supportive foam base – this layer ensures that the mattress stays in shape and you don't have the sinking feeling.
On top of it there is reactive Visco memory foam which retains shape very fast but adds a layer of comfort as well.
The third layer are 1800 tiny pocketed springs that ensure shape all throughout the middle and add a little bounce to the mattress. This means you'll be able to get out of the bed easily even if you have chronic pains.
After that there is another memory foam layer that works in synergy with the pocketed spring layer to add even more responsiveness.
On top of that you will find a cooling memory foam layer which makes sure the mattress doesn't overheat.
The cover that goes around is made from 100% natural cotton. Cotton is awesome for adding more breathability, it doesn't retain moisture and smell and overall it's great for mattresses.
Finally, we have the top cover which is gentle to the skin and hypoallergenic so there is no chance that dust mites and bacteria enter your place of sleep.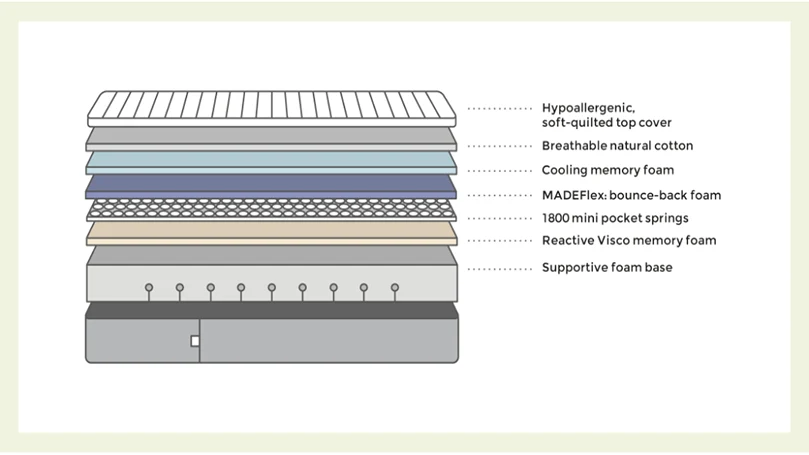 This part is hard to pinpoint because the mattress is really multifaceted. If you're looking for a mattress that's ideal for sleeping on your back, then this one is for you. People that sleep on their front won't have fun with any memory foam products, whether it be a pillow or a mattress. When it comes to sleeping on the side, there's a 50/50 chance that you'll like it. That's because the mattress categorizes as medium firm, which in some cases isn't enough, but in some is. But if you want to try it, there is a no hassle return guarantee, so you'll be able to see it for yourself. In this case, the mattress is not the most suitable for a percent of people that don't sleep on their back.
The other part is that, although it has all the precautionary measures for overheating, it's still a memory foam product. That will always mean that there will be some heat retention, so just as an advice – if you're a hot sleeper, just use some lighter covers and you'll be all right!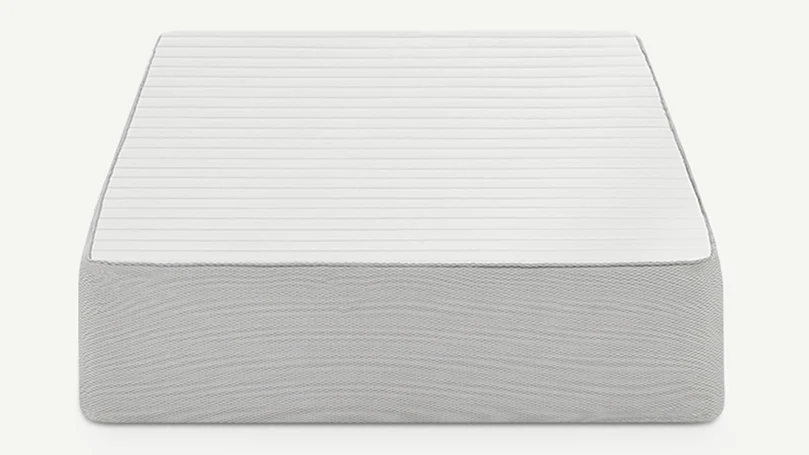 In all honesty, the Natural One mattress is really a great product. It comes in a variety of standard and UK sizes and it's pretty affordable. Note that we're talking about an independent brand and not a retail mattress. So yes, there is a slight price difference, but the difference in quality is unprecedented. So, here's a complete breakdown of the Natural One: