Best Duvet Covers to Protect Your Duvets
Duvet covers are necessary for several reasons, primarily to make your sleep more comfortable during night's sleep and to protect your duvet. We will discuss how to find the best duvet cover and share a list of our favorite models.
Since duvet can be quite inconvenient to maintain, bed linen duvet covers are used for the purpose of easier cleaning and a better looking bed. 
So the duvet gets its own case just as your pillow has a pillowcase. This way, it is very easy to change its design often, without the need to redecorate the entire room. 
It is very easy to remove when replacing, because they come with ties, buttons, or a zipper and they are in most cases machine washable. 
Best duvet covers must be functional in a way that suits you and that is the most important thing.
Add a header to begin generating the table of contents
In order to help you provide yourself with the best possible sleep and buy the best deep fitted sheets, we have analyzed the best ones on the market for you and the following are the best of our choice. Each of these models stood out in a separate category, and also each met all the criteria overall.
IMAGE
PRODUCT
DETAILS

KEY FEATURES:

Material:

Polycotton

Closure type:

Zipper

Care instruction:

Machine washable at 40 degrees C

Thread count:

N/A

Weave:

N/A

Certifications:

OEKO-TEX 100

View Latest Price

KEY FEATURES:

Material:

Microfibre

Closure type:

Zipper and corner ties

Care instruction:

Machine washable in cold water

Thread count:

N/A

Weave:

N/A

Certifications:

N/A

View Latest Price

KEY FEATURES:

Material:

Bamboo

Closure type:

Loops and buttons

Care instruction:

Machine washable

Thread count:

320

Weave:

Satin

Certifications:

OEKO-TEX 100; Zero Discharge of Hazardous Chemicals (ZDHC) Compliance

View Latest Price

KEY FEATURES:

Material:

Cotton

Closure type:

Buttons

Care instruction:

Machine washable

Thread count:

180

Weave:

N/A

Certifications:

N/A

View Latest Price

KEY FEATURES:

Material:

Cotton

Closure type:

Loops

Care instruction:

Machine washable

Thread count:

300

Weave:

N/A

Certifications:

N/A

View Latest Price

KEY FEATURES:

Material:

Polycotton

Closure type:

Loops

Care instruction:

Machine washable

Thread count:

N/A

Weave:

N/A

Certifications:

OEKO-TEX 100

View Latest Price
1. BEST OVERALL: Sleepdown Duvet Cover Set
Sleepdown, an established UK Brand, has once again offered us a great sleep product.
Sleepdown Duvet Cover Set is made of truly unique fabric. It is a unique cotton rich fabric, which is a mixture with polyester and is called polycotton. Polycotton is durable and machine washable, although we cannot guarantee the durability of this product. 
It is available in very unusual color patterns, but customers usually like it very much. You get not only a duvet cover but also a pillowcase, and the price is very affordable. This product is OEKO-TEX Certified, which means that no harmful dies or chemicals were used during any part of the production. OEKO-TEX is the most recognized certificate in the textile industry.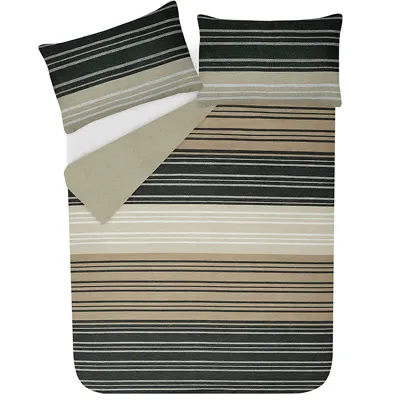 2. BEST VALUE: Bedsure Duvet Cover Set
Affordable, durable and comfortable, you can't go wrong with this duvet cover.
Kudos to Bedsure for offering such a high quality microfibre duvet cover at this price. It is so soft and comfortable, almost like Egyptian cotton and it is incomparably cheaper. It is also very durable. 
You will enjoy when you put this cover over you. It has double closure methods (zipper plus ties) to be 100% sure that your duvet will not move during the night when you toss and turn. It is available in 6 different colors, all shades are very nice, so you will surely find at least one that fits into the interior of bedroom. 
Bedsure Duvet Cover Set is machine washable and tumble dryer friendly, but wash it in cold water and then dry it on a low heat setting. When washing it, close the zipper to avoid damage.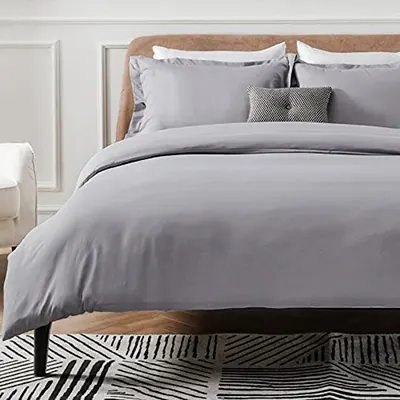 3. BEST BAMBOO: Panda 100% Bamboo Duvet Cover
Panda 100% duvet cover made of bamboo is a great choice due to its temperature regulating and cooling features.
This model is made of organic and sustainably grown bamboo, which is very important for the environment, and it is plastic-free. Also bamboo requires more than twice less water than cotton, so it is a great choice.
This duvet cover is available in 5 colors and each one looks fantastic. It is soft and breathable, so it will always regulate the temperature to keep you comfortable. It is perfect choice for hot sleepers.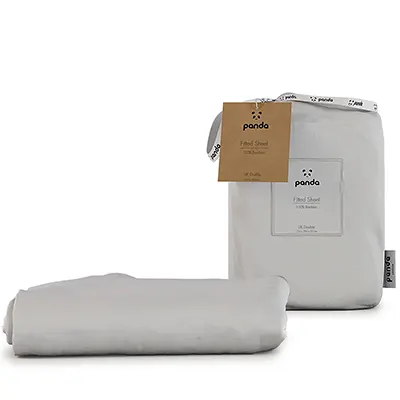 4. BEST COTTON: Alexia Stonewashed Cotton Duvet Cover
Alexia Stonewashed Cotton Duvet Cover will give you the softness that only top quality cotton can.
Cotton is a material that was equally valued several hundred years ago and today. That speaks to how good a material it is, because despite all the synthetic materials, cotton still retains its place.
If you also think that no material is good as cotton, then we recommend that you buy this duvet cover. It is made of 100 percent cotton of the highest quality. It is from Portugal, which is known as a place where perfect cotton is grown. In addition, special stonewash techniques were used to make the material even softer.
You can choose between 8 different colors and the same number of sizes. You also also get two pillowcases.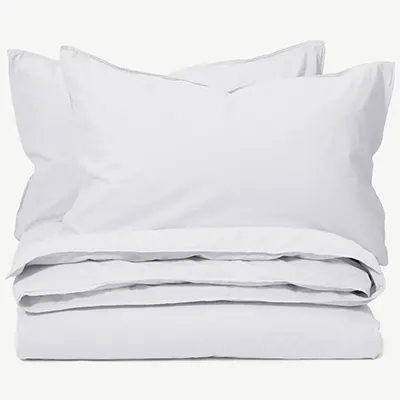 5. BEST COOLING: HIGH LIVING Duvet Cover
During spring and summer, HIGH LIVING Duvet Cover will help you cool down.
Using winter duvet covers or any that do not have cooling features during the warmer months is a big mistake. This duvet cover is made of cotton and satin, and you will notice its cooling characteristics on the very first night.
The manufacturer guarantees that you will feel like sleeping in a 5-star hotel, because bedding of this quality is used in such hotels. It has satin strips that further increase comfort and beautify the duvet cover.
It is machine washable, and is available in over 10 colors.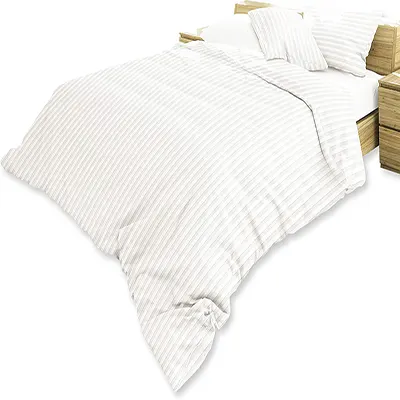 6. BEST REVERSIBLE: Sleepdown Reversible Duvet Cover
If you want two designs for the price of one duvet cover buy Sleepdown Reversible Duvet Cover.
Everyone is bored of constantly looking at one design, and yet you don't want to give money to buy a few different duvet covers. That is why this model is reversible because it has two sides. The design is tropical palm leaves and you can choose from three available colors. And then it's up to you which side you use first.
Sleepdown Official is a manufacturer of premium bedding, so they used only top quality materials to produce this duvet cover. It is produced in standard with all regulations concerning ethical production and sustainable.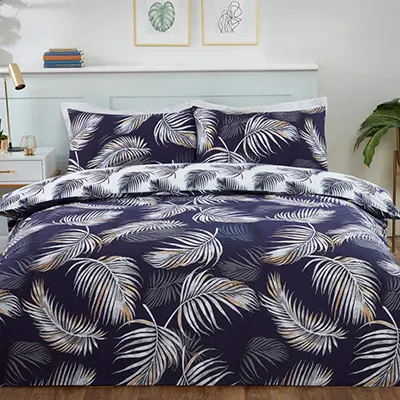 What to consider when buying the best duvet covers
People choose a duvet cover mostly because they like it the most, and they can imagine it in their room. This would mean that it perfectly complements the bedroom decor. However, a few more things need to be considered, such as material, closure and so on because design is not the most important.
So, cotton is perhaps the most popular choice when it comes to duvet covers. The biggest advantage of cotton duvet covers is the feeling of softness that customers can enjoy. However, there is a difference in terms of quality, weaving and number of threads. It is very breathable although it can tend to tear over time. In this case, the best choice is long-staple cotton or Egyptian cotton. Best Egyptian cotton duvet cover is probably the softest duvet cover available in the market.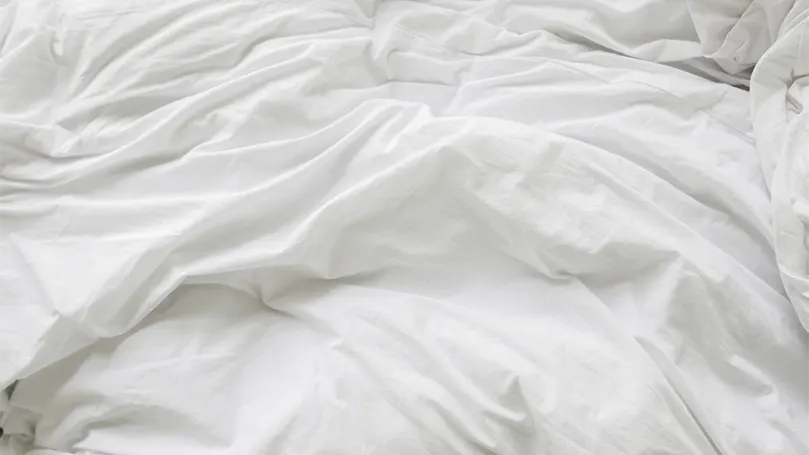 Besides cotton, linen is the second most popular type of material. It gives duvet cover a subtle look, durability, breathability and longevity. It is made of thick fibers and provides a slightly rougher feel because of that. However, over time, it becomes softer. Polyester, blends, organic materials, and satin are some more popular choices
Duvet covers contain one opening through which the duvet is inserted inside. Once you have done that, you can close it. There are various closing methods, and some of them include buttons, clasps, and zippers. Since each method is equally good, the only difference is in the appearance of the duvet covers.
Also, some customers look at the movement of the duvet within the cover differently. In that case, you may want to choose duvet covers that have fasteners in the form of ties. This is a sure way to maintain the balance of the duvet inside the cover.
Most duvet covers can be washed in washing machines and later placed in tumble dryer. So think carefully about how you plan to dry the linen duvet cover, before you make a purchase. On the other hand, manufacturers do not recommend covers being exposed to high temperatures, bleaching and softeners.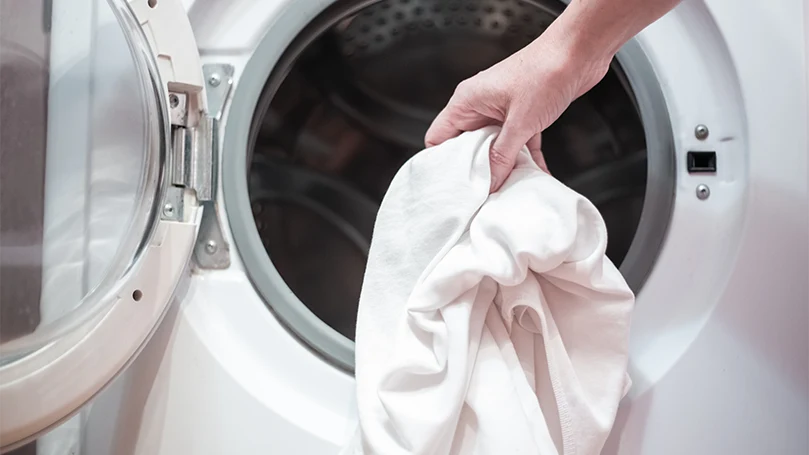 It is important to follow these washing instructions. Otherwise, you can weaken the fibers of the duvet covers or do not wash the dirt well. Of course, you can also use dry cleaning for some materials. So, it's not hard to keep them in good condition. While satin and linen require careful handling, other materials are less demanding.
Different types of weaves provide different feelings. You can choose between percale, twill, satin, and jersey. Each weave feel, breathe, and wear differently. For example, percale is a very simple weave. With it, you get a sharper and cooler cotton feel, more similar to linen bedding. A slightly smoother variant of weaving is satin, and this applies not only to the touch but also to the look itself. Check thread count since it is good indicator.
Another coarser weave is the twill. In its classic edition, satin provides a cool, slippery feel with a sophisticated look. And the jersey can be compared to the feeling of a comfortable old t-shirt. Due to its universality, it is suitable for every season.
Tips for buying and using duvet covers
We are sure that when choosing a duvet cover, the look will be crucial. This is a common occurrence, because everyone eventually chooses what is most visually appealing to them. However, it is not enough to just take design into consideration. It is also important that the cover is compatible with your other preferences. Such as extra space price and other.
There are several factors that affect this, such as the brand, design features, type of sales, etc. Best of all, you can always buy a new cover, which means you should not be afraid to experiment. However, there are some universal features that every good duvet cover must contain.
Duvet cover should fit well into the layout and color scheme of your room
Good value for money is also important
You must consider the size of your duvet and bed.
The advantages of owning best duvet c0vers
The biggest advantage of owning the best duvet covers is that you will be comfortable sleeping. No matter how good the duvet is, without the cover you probably won't be comfortable enough and it may even irritate your skin.
When you have the best duvet cover, then you will get exactly what you want, whether it is to warm you up, cool you down or give you a soft feeling. Also, you will significantly extend the duration before the duvet is damaged or torn.
Of course, the best duvet covers have a great design that will be one of the focal points in the bedroom.
You will protect your duvet and thus make it last longer
You will sleep more comfortably thanks to the best duvet covers
Another important piece for the design of a bedroom.
FAQs about your duvet covers
In front of you is a large selection of duvet covers. When it comes to its design, color or material, it is sometimes very difficult to decide on the right one. In that case, we can never be wrong if we systematically analyze some frequent questions. Some basic ones are contained in the FAQs section.
How do I clean my duvet cover?
How you wash the duvet cover will depend on the material you choose. Most materials are not intended for a washing machine. Very high temperatures, bleaches and fabric softeners should be avoided.
How long do duvet covers last?
Since duvet covers are very easy to maintain, they can last you a really long time. The average duration is up to 3 years, but in the end it depends on the quality of the material.
What goes in a duvet cover?
Duvet covers can be filled with different materials, such as feathers, down or some other material.