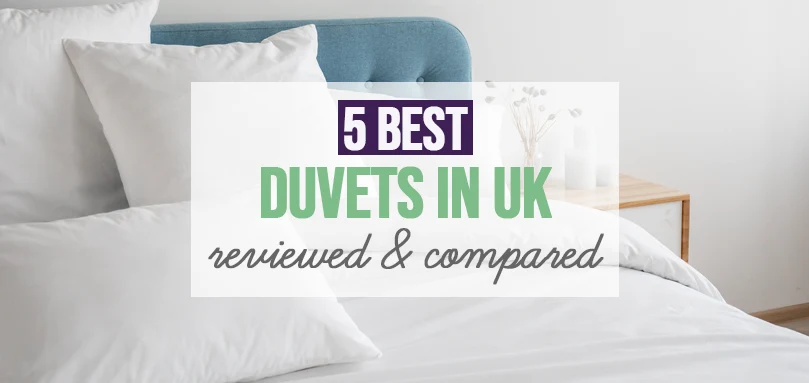 Best Duvet in UK
Our 5 picks reviewed
Blankets and throws are awesome – but we simply can't resist the magic appeal of duvets. They can keep us warm and cozy in the Winter nights, and soft and free in the Summer – provided that you know how to choose the right one. We are here to present to you the top 5 UK duvets. Especially made to appeal to the taste of duvet lovers, we collected some of the best of the best to share with you. If you've struggled with your old duvet and think of buying a new one, or think of trying out one, you're at the right place.
The Cloud Duvet was specially designed to prevent overheating during the night and provide ultimate sleep comfort. It provides a feel of a classic down duvet, but with natural and ethically sourced materials, and without the repercussions of down. Most down products tend to build up heat, are prone to collecting moisture and odor, and in turn, don't have hypoallergenic properties. The Cloud Duvet is made from a perfect blend of bamboo fibre and Nano Microfibre™. The bamboo fibre makes sure your duvet stays highly breathable and hypoallergenic, while the synthetic microfibre provides softness and fluffiness.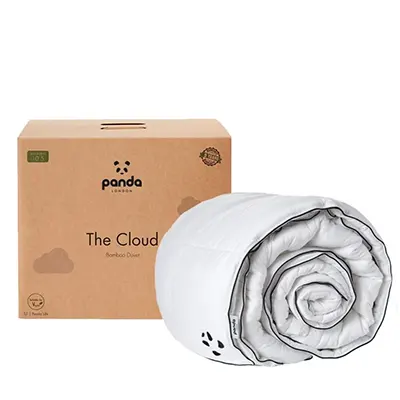 Here are some of the Cloud duvet's best features:
Amazing temperature control
Free shipping & delivery in the UK
Unique blend of bamboo and nano microfibre
10-year guarantee
Ethically sourced materials, hypoallergenic and resistant to dust mites
Easy to clean, maintain and fluff
Lightweight and breathable
Affordable price, price to quality ratio optimal
| | |
| --- | --- |
| Weight | 2 kg |
| Dimensions | 135 x 200 x 2 cm |
| Sizes | Single, UK Double, King, Super King, Kids |
Read our Panda Cloud Duvet full review here!
Cuddledown Siberian Goose Down Duvet
For a perfect touch and feel of luxury, you can also purchase a 100% Siberian goose down duvet from Cuddledown. This filling provides the ultimate insulation, warmth, while also maintaining lightness. The cover is made from 100% cotton fabric, easy to maintain, hypoallergenic and doesn't irritate the skin while providing ultimate breathability. The duvet is easy to fluff, clean and maintain, and is good for any season.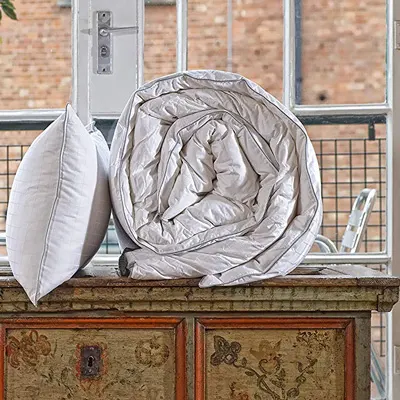 Pros
Great for all seasons – all year round breathability, softness and comfort
Amazing quality of down ensures ultimate fluffiness
No poking issues, no unpleasant smell, easy maintenance
Cons
This is the priciest duvet on the list, but given the circumstances we recommend you give it a shot
Casper Merino Wool & Down Duvet
Merino wool and down? We're sure you haven't heard of this combination yet. While we all know that down is a great insulator and provides fluffiness to the duvet, Merino wool can also be great for duvets. The wool used in this duvet actually is extra moisture absorbent and odour-resistant. Combined with down, it can provide the ultimate breathable duvet. Hypoallergenic, soft, light and resistant to clumping. What more could you ask for?
Pros
Luxurious, soft and overall awesome-feeling duvet
The duvet is great for all seasons, no overheating during Summer, and no shivers in Winter
Machine washable, at cycles at you would use for any other kind of wool product
Cons
The duvet is very expensive, might need to save up for it – but it's well worth your money
MoSurprise Luxury White Goose Down Duvet
Why get one duvet when you can get two for an amazing price? The MoSurprise Luxury Duvet can be used as one extra fluffy and warm 13.5 Tog duvet in the Winter, while on other days you can separate the two duvets (4.5 Tog and 9 Tog) and use them as they are! They are filled with 100% natural white goose down, which makes them extra fluffy and lightweight. The cover is 100% cotton with a 450 thread count, tight and dust mite proof. The filling is evenly distributed throughout the whole duvet with pockets and last but not least, the down is ethically sourced, for all concerned.
Pros
Get two duvets you can use in three variations over the whole year
Very fluffy and soft, conforming to the body
Great breathability, evenly distributed ethically sourced goose down
Cons
The cotton is a little stiff, might need getting used to
The duvet makes noise when moving due to the cover
You have to give it a day or so to achieve maximum fluffiness before use
Silentnight Hungarian Goose Feather & Down Duvet
Believe it or not, Hungarian geese produce some of the finest feathers and down. Geese in Hungary also tend to grow very large and the best down comes from the oldest and largest geese. Larger geese produce a higher quality fill power down cluster, which are more resilient, durable, and much longer lasting. This Silentnight Duvet is featuring exactly those feathers and down, traveling all the way from Hungary. But is it safe for allergic people? Oh, absolutely! Let's see what else this duvet has to offer.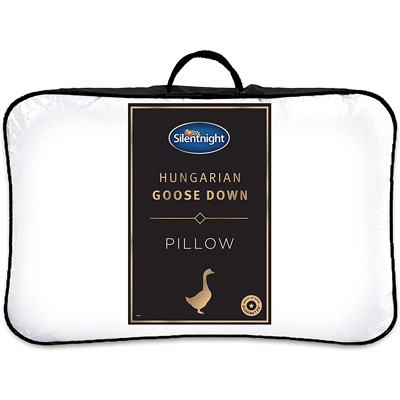 Pros
Hypoallergenic and machine washable
Comfort and warmth without overheating
Easy to fluff, maintain – filling always evenly distributed
Cons
A little pricey for a duvet
The duvet might be too big for a regular washing machine
If you live in a warmer climate, the duvet might not be suitable during Summer
So, there you have it – our top 5 list of best UK duvet comparison is finally here. You will definitely love one if not all of the duvets listed here. In case you're looking to replace an old duvet, need a new one or just browsing through and learning more about the best duvets… We're sure that you can find something to your taste. All of the duvets we've mentioned are available for purchase online through Amazon UK or their official sites, so get to looking!