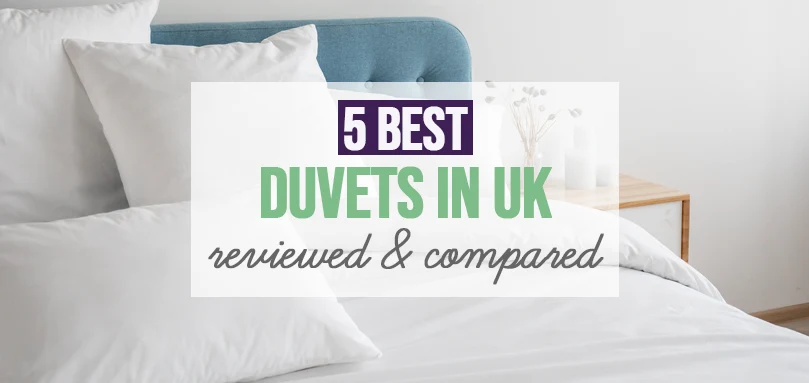 Best Duvet in UK - Our Buyer's Guide for 2021
Blankets and throws are awesome – but we simply can't resist the magic appeal of duvets. They can keep us warm and cozy in the Winter nights, and soft and free in the Summer – provided that you know how to choose the right one. We are here to present to you the top 5 UK duvets. Especially made to appeal to the taste of duvet lovers, we collected some of the best of the best to share with you. If you've struggled with your old duvet and think of buying a new duvet, or think of trying out one, you're at the right place.
IMAGE
PRODUCT
DETAILS

KEY FEATURES:

Material:

bamboo filling & bamboo casing

Size:

single, double, king, superking

Tog:

10.5

View Latest Price

KEY FEATURES:

Material:

eucalyptus filling & casing

Size:

double, king

Tog:

4.5/10.5

View Latest Price

KEY FEATURES:

Material:

smartfil™+20% modal filling & microfibre casing

Size:

single, double, king, superking

Tog:

10.5

View Latest Price

KEY FEATURES:

Material:

100% simba-renew® filling & 100% cotton casing

Size:

single, double, king, superking

Tog:

10.5

View Latest Price

KEY FEATURES:

Material:

goose feather & down filling & 100% cotton casing

Size:

double, king, superking

Tog:

10.5/13.5

View Latest Price
Tips for buying and using the best duvets
Before you buy and start using your duvet – take a look at this.
First of all, don't rush into buying a new duvet. Take your time, do your research and try and find the best duvet for your needs, because, not every duvet will feel the same. Read the reviews, stay informed and use that knowledge to buy the best duvet.
Furthermore, if you get really hot during the night – consider a silk duvet. Silk duvet is more than just a luxury item. Silk is arguably the most breathable and temperature regulating material you can get and any hot sleeper could benefit from it.
Finally, consider using a duvet protector to extend your duvet's life. A protector will not only serve as an anti-stain layer, but it will also protect your duvet from some other forms of physical damage such as nicks or tears.
Read the reviews before buying
If you're a hot sleeper – choose silk
Use a duvet protector to extend the duvet's life
Our 5 picks for the best duvet reviewed
The Cloud Duvet was specially designed to prevent overheating during the night and provide ultimate sleep comfort. It provides a feel of a classic down duvet, but with natural and ethically sourced materials, and without the repercussions of down. Most down products tend to build up heat, are prone to collecting moisture and odor, and in turn, don't have hypoallergenic properties. The Cloud Duvet is made from a perfect blend of bamboo fibre and Nano Microfibre™. The bamboo fibre makes sure your duvet stays highly breathable and hypoallergenic, while the synthetic microfibre provides softness and fluffiness.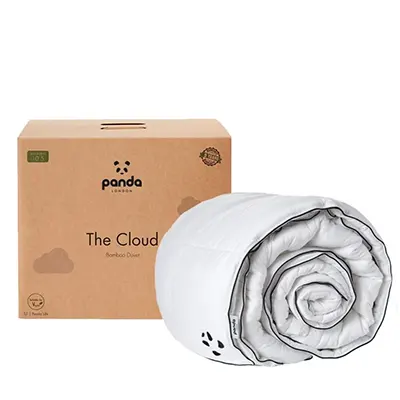 Here are some of the Cloud duvet's best features:
Amazing temperature control
Free shipping & delivery in the UK
Unique blend of bamboo and nano microfibre
10-year guarantee
Ethically sourced materials, hypoallergenic and resistant to dust mites
Easy to clean, maintain and fluff
Lightweight and breathable
Affordable price, price to quality ratio optimal
Read our Panda Cloud Duvet full review here!
Hypoallergenic
Cool and breathable
Good for all seasons
Could be too warm for some on a hot summer night
With The Air duvet from Mela, you get excellent quality, cool and breathable experience and unparalleled softness. The Air is made from 100% Eucalyptus, which means it's vegan, eco-friendly and considering it takes 10 times less water for this one to be made – it's very sustainable. You have two options as far as the weight goes, 4.5 and 10.5 tog, so you can choose, depending on your needs. Furthermore, with every purchase, Mela protects 25 trees in the Amazonian rainforest.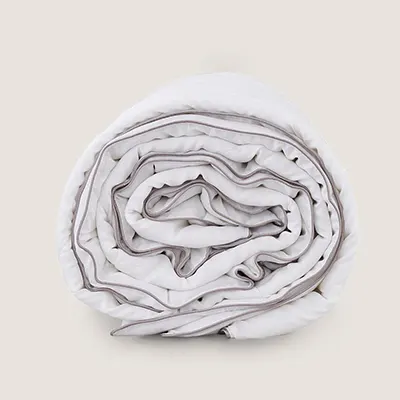 Sustainable, vegan and eco-friendly
Cool and breathable
Great for all seasons
Only comes in two sizes
Easily stained, best used with a duvet cover
The Nectar duvet is an all-season duvet with a tog rating of 10.5. Some could argue that this one would be too hot for the middle of the summer and we'd agree. It is, however, very breathable, due to Smartfil™ technology and a special ingredient called Modal. The Nectar duvet, better yet the Smartfil™ fibres are made from natural wood pulp and the casing is made from soft-touch microfibers which make this one easily washable and lightweight even at 10.5 tog.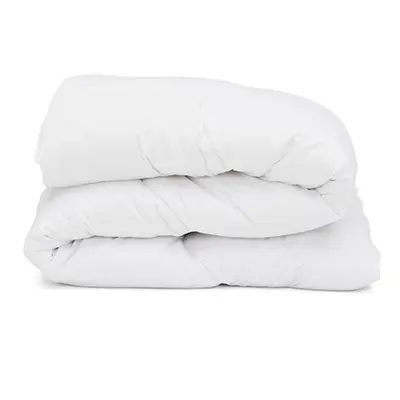 Easily washable
Great value for money
Good for all seasons
Only one tog option
Easily stained, best used with a duvet cover
Simba Hybrid duvet is made from Simba-Renewr® filling, which is made from recycled PET bottles and is 100% GRS certified and a 100% BCI cotton casing, with Simba's unique Stratos® finish on one side. This highly sustainable and eco-friendly duvet is not only good for the environment but is also very good for you. It's lightweight, breathable and all-season appropriate with a 10.5 tog rating.
Eco-friendly and sustainable
Easily washable
Good for all seasons
Only one tog option
Could be too warm for some on a hot summer night
Silentnight Hungarian Goose Feather & Down Duvet
Believe it or not, Hungarian geese produce some of the finest feathers and down. Geese in Hungary also tend to grow very large and the best down comes from the oldest and largest geese. Larger geese produce a higher quality fill power down cluster, which are more resilient, durable, and much longer lasting. This Silentnight Duvet is featuring exactly those feathers and down, traveling all the way from Hungary. But is it safe for allergic people? Oh, absolutely! Let's see what else this duvet has to offer.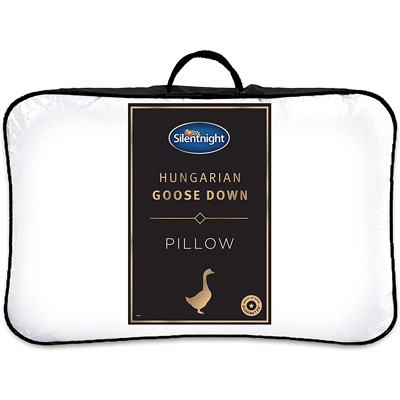 Hypoallergenic and machine washable
Cool and breathable
Easy to fluff, maintain – filling always evenly distributed
More expensive than some similar products
The duvet might be too big for a regular washing machine
How to choose the best duvet?
When you want to choose the perfect duvet for yourself or your family, you must understand what makes a good duvet. Knowing the identifying features and how do they affect the feel of a duvet will make the selection process much easier. Before you are the key features, we feel you should consider before buying the best duvet.
As you might've guessed – not every duvet is the same. The most obvious difference between the duvets is their size. Naturally, a grown person and a small child don't need the same size duvet. While it is true that a small person could benefit from a larger duvet, it does not work the other way around.
Furthermore, a duvet should sit nicely on your bed, therefore, you need to match the mattress size with your new duvet, otherwise, it's either going to hang off the bed or be too small.
In general, the duvet sizes range from cot bed (120x140cm) all the way through emperor (290x235cm) with all the other regular sizes (single, double, queen, king, super king) in between.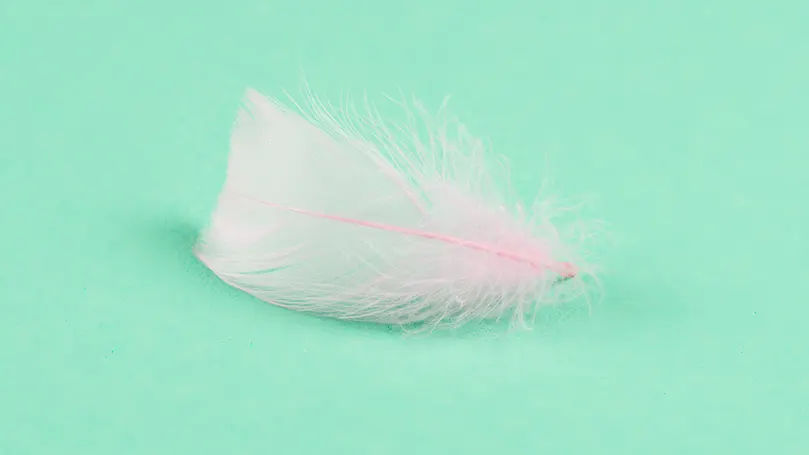 In addition to size, the duvets differ in fillings, as well. Duvet's filling is one of the most important features you should consider. It will greatly affect the way the duvet feels and how it performs.
One of the most popular duvet fillings is down, or feather down, however, you prefer to call it. it is the most lightweight option when it comes to duvet fillings. Even though it is lightweight, it still manages to keep you warm during the winter months. Furthermore, the down filling is best when it comes to breathability.
Additionally, a duvet filling could be polyester, cotton or wool. In most instances, you would opt out for the alternative to down to gain hypoallergenic properties and also save some money.
If you haven't purchased a duvet before, chances are, you don't know what a tog rating is. Essentially, tog rating tells you how warm the duvet is. The general rule of thumb is that you should choose a higher tog-rated duvet if you have trouble warming up during the night, especially in your lower extremities.
The tog rating scale starts at 1.5tog and ends at 18 tog. The 1.5 tog is the coolest rating a duvet could get and those ones are ideal for hot, summer days. On the other hand, if you live somewhere rather chilly, you'd look for something with a tog rating above 12.
In general, the duvets that can be used during the whole year will be rated somewhere between 5 and 10 tog.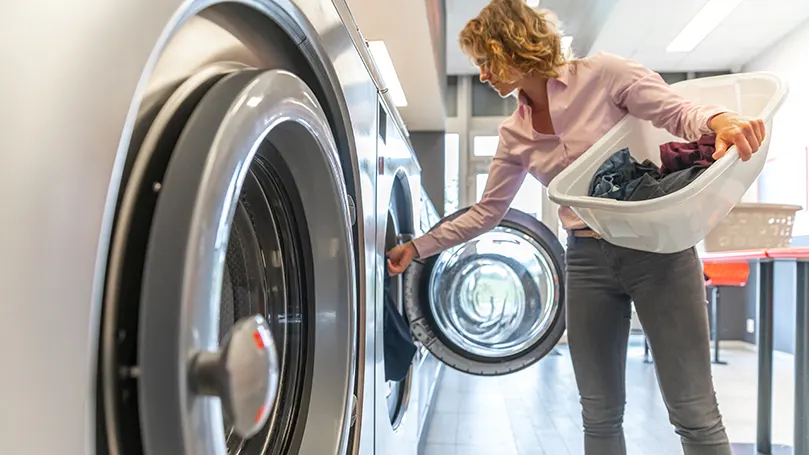 Duvets aren't supposed to be high maintenance. In general, a duvet should be cleaned once a year, unless it was soiled in some way. However, just because you need to wash it once a year does not mean you shouldn't think about how easy it will be.
Most duvets are machine washable, which is a good thing. However, not all of them can be handled the same way. Feather down filled duvets need to be washed with special care. They should be washed using slow-cycle and with warm water.
On the other hand, synthetic filled duvets are generally easier to take care of, meaning, you could wash them using a normal cycle and temperatures up to 60 degrees Celsius.
Naturally, you'd want to make sure the duvet fits in your washing machine.
Finally, you should avoid dry cleaning your duvets as chemicals could damage the fillings and ruin your duvet.
The duvet casing is also something you should pay special attention to. You should always aim for your duvet to have a quality, natural casing instead of the synthetic one. Research has shown that synthetic casing is often looser, which allows for an allergen build-up, which is not something you'd want.
Therefore, always choose the natural casing. Materials like cotton or bamboo are ideal for casing because they're high-quality and hypoallergenic. Also, make sure that the thread count is high, so you'll end up with the best, most comfortable feel on your skin, while also being the most efficient in repelling allergens.
How often should I change my duvet?
One of the most commonly asked questions is how long will a duvet last and how often should you change it. There are a lot of factors that determine how long you should keep your duvet. High-quality duvets will last you 5 years on average, but it is possible for a duvet to last longer than that. You'd achieve a longer lifespan by properly taking care of your duvet. Another good way to extend your duvet's lifespan is to use a duvet protector or a cover.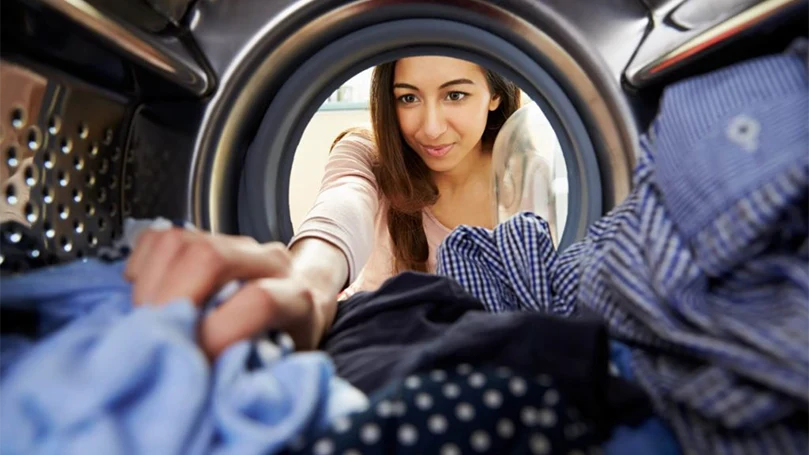 As we've previously mentioned, most duvets are machine washable, although, not all in the same way. For a feather down duvet, you'd want to use a gentle, slow cycle and warm water, while the synthetic-filled duvets could be washed with less care. The best option if you want to make sure your duvet is properly cleaned is to use professional duvet-cleaning services. Another key aspect is drying. You'll want to make sure your duvet is properly dried after washing so that you eliminate the possibility of mould or other damages. You can air dry and machine dry your duvet.
What are the advantages of owning the best duvet?
As you already know, the duvet is a lot more than just something you use to cover yourself. It is something every household should have and no bedroom is complete without it.
Unlike blankets, a duvet can be quite useful during the hot summer days, as a good duvet with a low tog rating will serve as a temperature-regulating medium if you will. It will keep you dry, cool and comfortable during the warmest summer nights and we all know how hard it is to sleep soundly on a warm night.
Additionally, a quality synthetic duvet could be the difference between sneezing or not. For people that suffer from allergies, there is nothing more important than the hypoallergenic properties of their bedding. It wouldn't matter if you had a hypoallergenic mattress or sheets if your duvet was filled with dust mites.
Finally, a quality duvet will greatly improve your quality of sleep. As we all know, we spend about a third of our life sleeping and it would be a shame if that time was spent poorly. A quality duvet could be the difference between waking up happy and rested and grumpy and tired.
They keep you cool during the summer
They could benefit the people suffering from allergies
They improve your quality of sleep
So, there you have it – our top 5 list of best UK duvet comparison is finally here. You will definitely love one if not all of the duvets listed here. In case you're looking to replace an old duvet, need a new one or just browsing through and learning more about the best duvets… We're sure that you can find something to your taste. All of the duvets we've mentioned are available for purchase online through Amazon UK or their official sites, so get to looking!
FAQs about your new best duvet in the UK
In the end, we've wanted to wrap things up by answering some of the most commonly asked questions about duvets. These questions are rather simple and require simple, straightforward answers, but can still be quite useful. Let's check some of them out!
How often do I need to clean my duvet?
On average, a duvet should be cleaned once every two to three months. If needed, you can even wash them more often.
How do I clean/wash my duvet?
It all depends on the duvet. You could wash it in a washing machine, you could wash it with a steam cleaner or you could just wipe it clean with a damp. Check our duvet washing guide.
How long will my duvet last?
In general, a duvet should last you about 5 years. With proper care, you could be looking at more, but it is realistic to expect five years from your duvet.
How do I dispose of an old duvet?
Since duvets aren't recyclable, most of them end up in general waste. However, they could be repurposed as bedding for some animals in animal shelters.