5 Best Knee Pillow UK Picks To Get Rid Of Knee Pain
Are achy knees causing you to lose sleep? Wake up feeling tired and grumpy? Is restless leg syndrome bothering you? If they are, we might just point you towards the best knee pillow that might help with all of these!
No one deserves to suffer from knee pain, and if you're reading this, then the chances are that you know the feeling all too well. Knee pain might be a temporary annoyance, or it could be chronic and debilitating. If you have both or any of these types of knee pain, then the best solution is to use the best knee pillow UK has to offer, right?
Knee pillows can help relieve your sore knees by evenly distributing weight while lying down, taking pressure off joints and ligaments that cushion the knees. Plus, they come in various different shapes to suit any sleeping position, so no matter how you sleep, an hourglass or memory foam pillow will provide relief for your aching joint. The best part? They work just as well on chairs as they do on beds, but more on that later!
So, what are the best knee pillows available?
Looking for a good knee pillow can be incredibly frustrating, especially if you don't know where to start. There are so many different brands and types of knee pillows out there today, and it can feel like an impossible task to find the right one for your needs. But don't worry – we've done the hard work for you!
Here, we have compiled a list of the top five best knee pillows on the UK market today. Whether you are looking for a traditional knee pillow or one with special features like elastic straps or multi-functionality – one of these pillows is sure to meet your specific needs.
Our top 5 knee pillow UK picks in 2022
Now that we know what you should look for when shopping for grey bedding, let's take a look at some of the best ones your money can buy.
IMAGE
PRODUCT
DETAILS

KEY FEATURES:

Dimensions:

25x20x14 cm

Shape:

Hourglass

Material:

Memory foam

Removable cover:

Yes

Care:

Machine washable cover

Weight:

200 g

View Latest Price

KEY FEATURES:

Dimensions:

26x21x15 cm

Shape:

Hourglass

Material:

Memory foam

Removable cover:

Yes

Care:

Machine washable cover

Weight:

460 g

View Latest Price

KEY FEATURES:

Dimensions:

40x20x10 cm

Shape:

Half-moon

Material:

Memory foam

Removable cover:

Yes

Care:

Machine washable cover

Weight:

750 g

View Latest Price

BEST FOR RESTLESS SLEEPERS

BEST FOR RESTLESS SLEEPERS

KEY FEATURES:

Dimensions:

27x15x20 cm

Shape:

Hourglass

Material:

Memory foam

Removable cover:

Yes

Care:

Machine-washable

Weight:

408 g

View Latest Price

KEY FEATURES:

Dimensions:

74x33x24 cm

Shape:

Contoured channel

Material:

Memory foam

Removable cover:

Yes

Care:

Machine-washable cover

Weight:

1.22 kg

View Latest Price
1. BEST OVERALL: Midland Bedding Knee Pillow
Stop waking up with knee pain and sleep better tonight!
If you're looking for a memory foam knee pillow that can provide relief from persistent back pain and sciatica, Midland Bedding Knee Pillow is a great option.
This firm pillow is ergonomically designed to fit flawlessly between your knees, providing support and alleviating pressure on the hips, back, and knees.
Sleeping with this knee pillow can also help elevate your legs to where they're supposed to be, improving circulation and preventing swelling after a long hard day. Plus, the ergonomic design of the pillow helps you maintain a comfortable position while you rest.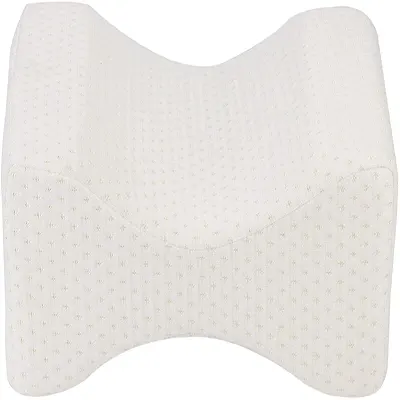 2. BEST VALUE: Slumber Knee Pillow
Don't let sciatica or other painful conditions keep you up at night…get some rest with the Slumber Knee pillow! 
Slumber Knee pillow has a butterfly shape that fits the natural curvature of your thigh, preventing your upper leg from rolling forward and providing much-needed relief. Yes – you keep this one between your thighs – not your knees.
Whether you'd like to call this one a thigh or a knee pillow doesn't really matter. What matters is that this memory foam pillow is as affordable as these things get. And, with a 30-day risk-free trial, you can try it without worrying about wasting your money!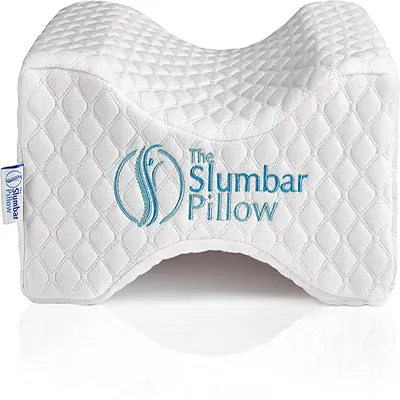 3. BEST FOR BACK SLEEPERS: Medipaq Half Moon Memory Foam Cushion Pillow
Give your knees and ankles what they need: Support, comfort, and relief from pain!
This pillow is designed to relieve pain in the hips, back, and knees, making it ideal for those resting on their back, or those who are recovering from an injury or surgery. Due to its half-moon shape, this pillow easily fits both underneath your knees and your ankles.
The memory foam construction ensures that you'll get the support you need all night long, while the removable soft cover provides comfort and more importantly – super easy maintenance.
Best of all, this pillow can be used on any type of bed or a chair. Whether you're looking to rest or just to enjoy yourself while working in your office chair – this cushion has got you covered.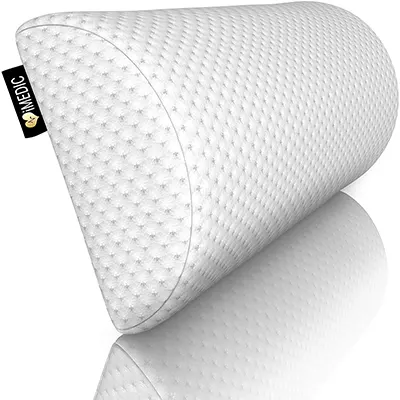 4. BEST FOR RESTLESS SLEEPERS: Everlasting Comfort Knee Pillow
Forget about losing your knee pillow in the middle of the night!
The pillow is made from memory foam, which is soft yet dense, so it retains shape. It adjusts to the shape of your legs, providing support for your knees, legs and your lower back. It also stays fresh night after night, and if it doesn't – simply unzip the cover and toss it in the washing machine.
The pillow itself has a common hourglass shape that cradles each leg, keeping the hips separated and promoting better spinal alignment while you sleep. It stayed in place all night long, even if you toss and turn, thanks to elastic straps that keep it in place.
Everlasting Comfort Knee Pillow promises to be especially helpful during and after pregnancy when you're struggling to find a cosy sleeping position.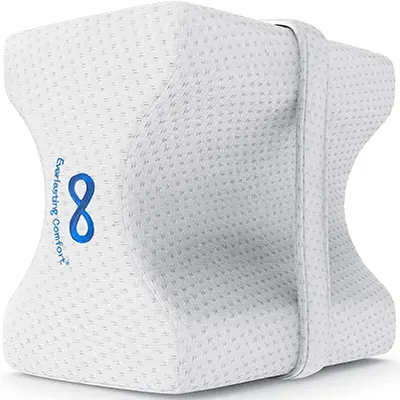 5. BEST FOR INJURY RECOVERY: LightEase Memory Foam Knee Pillow
Get back to your A-game with this specially designed knee pillow!
The pillow is made of high-quality memory foam and has a soft plush cover that is thankfully washable. It perfectly suits any leg, whether in a cast or not, and keeps it elevated to prevent pain, swelling, and all that annoying post-op stuff.
Unlike the rest of the pillows on our list – this is a single-leg knee pillow. The Medipaq Half Moon Memory Foam Cushion Pillow is designed to help speed up the recovery process after various types of surgeries or injuries.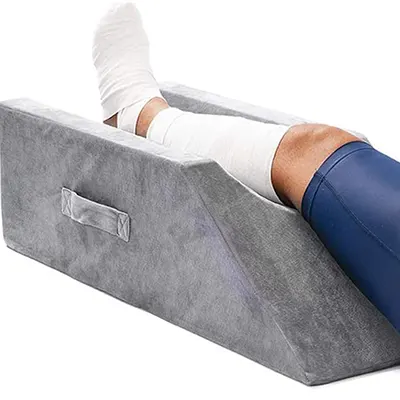 Knee pillows are specially designed to support the knee joint while you sleep. They come in a variety of shapes and sizes, but all serve the same purpose: to take pressure off of your knees and help you get a good night's sleep.
Knee pillows can be used in any sleeping position, and they work just as well on chairs as they do on beds. So if you're dealing with chronic knee pain or you're a pregnant lady with swollen, aching knees, an hourglass knee pillow might be the solution you've been hopelessly looking for.
Who is a knee pillow for?
It doesn't really matter who you are, if your knees, legs, or hips hurt when you lie down – these bad boys could help you. Knee pain is a common problem, and it can be caused by a variety of things. Maybe you've been on your feet all day, or maybe you have arthritis. Either way, a knee pillow could help you get some relief.
If you're pregnant, you might be dealing with some extra pain in your knees and hips. That's because your centre of gravity is shifting and putting more strain on those areas. A knee pillow can help take some of the pressure off so you can get some rest.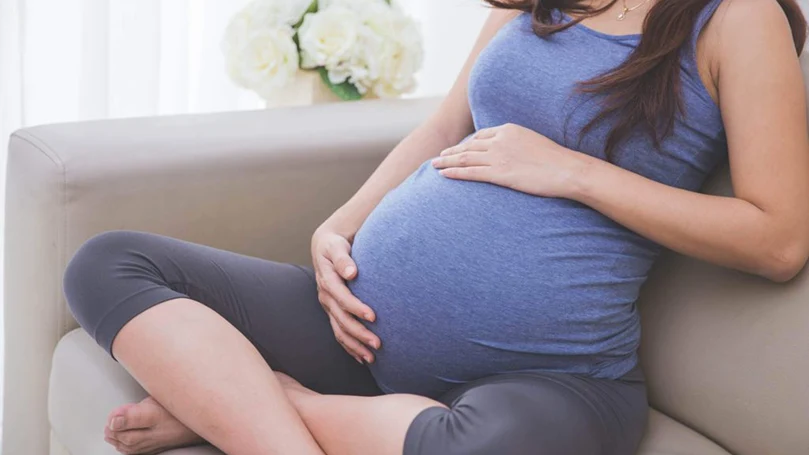 The same goes for athletes. If you're constantly putting stress on your joints, it's only natural that they might start to hurt after a while. Kneeling down during sports like volleyball or football can put a lot of strain on your knees. So if you're looking for a little pain relief, a knee pad could be just what you need to get rid of that annoyingly persistent knee or hip pain.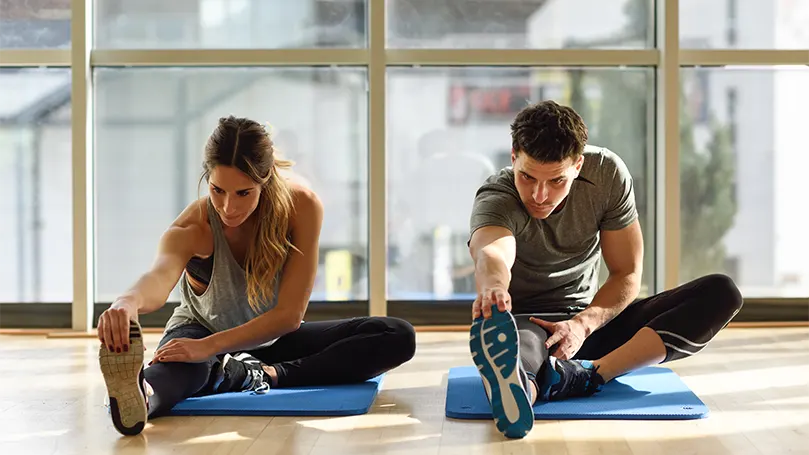 Finally, even if you're just a casual hiker, you might find yourself dealing with some joint discomfort after a long day on the trail. Again, a knee pillow can help take the pressure off and give you some relief.
As you can see, the list goes on and on. However, to fully understand the scope of a knee pillow, we must take a look at some common groups that suffer from knee discomfort and pain. As you're about to see, you'll probably be able to identify with some of them, helping you get better – quicker!
Side sleepers often experience knee pain because they are not in a neutral sleeping position. When you sleep on your side, your upper leg and knee should be in line with your body. If they are not, this can cause pain and discomfort.
Aside from that, the joints are constantly rubbing against one another, which on its own can cause mild to severe discomfort.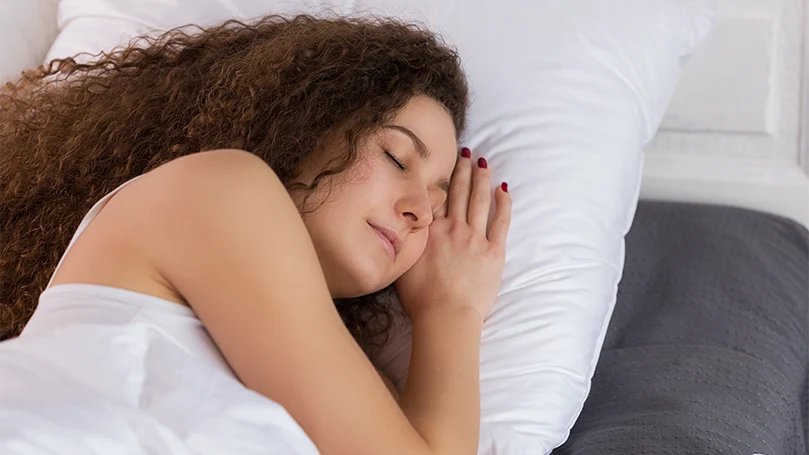 People who sleep on their side also often experience pain in their back because they are not sleeping in a neutral position. This can be remedied by using a knee pillow, which will help to keep the spine aligned.
Back sleepers usually don't have many troubles with pain because they sleep in the most optimal resting position. However, some discomfort could arise because of your knees being hyperextended which would cause some back pain, rather than knee pain.
Therefore, back sleepers could greatly benefit from sliding a knee pillow underneath their knees. That would place the legs in a more neutral position, which would also promote the spine's natural curvature.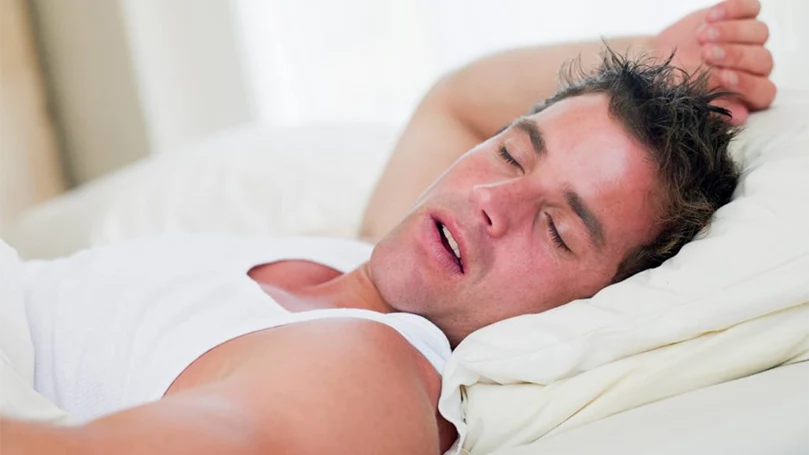 Combine all that and you'll be left with minimal pressure on your lower back, resulting in rejuvenating sleep and no pain whatsoever.
Sleepers with hip/back pain
Anyone suffering from hip or back pain can find relief with an orthopedic knee pillow. This type of pillow helps to take the pressure off of the hips and back by providing support for the knees.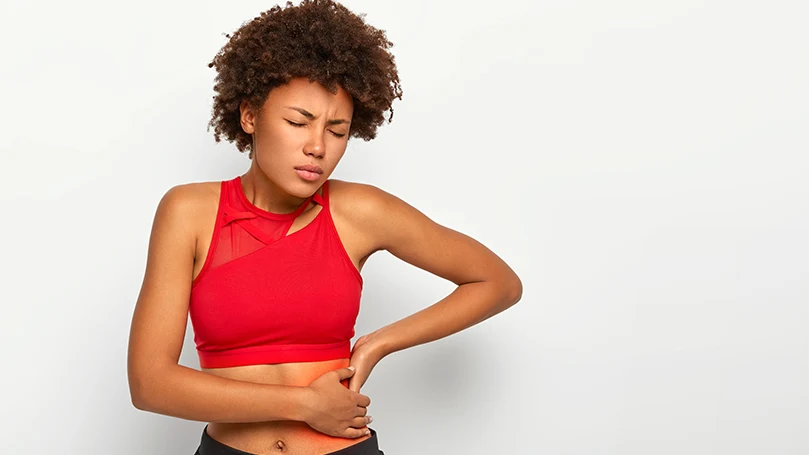 Keeping the knees in a natural position can help to alleviate hip, back or leg pain. Additionally, orthopaedic knee pillows can help to improve circulation and prevent further injury or discomfort.
Pregnant women can often find it difficult to get comfortable at night. Many end up sleeping on their left side in order to avoid putting pressure on their back or stomach.
However, this can put a strain on the hips and cause them to become sore. A particular wedge knee pillow may help alleviate this pain by providing support for the hips and keeping them in alignment.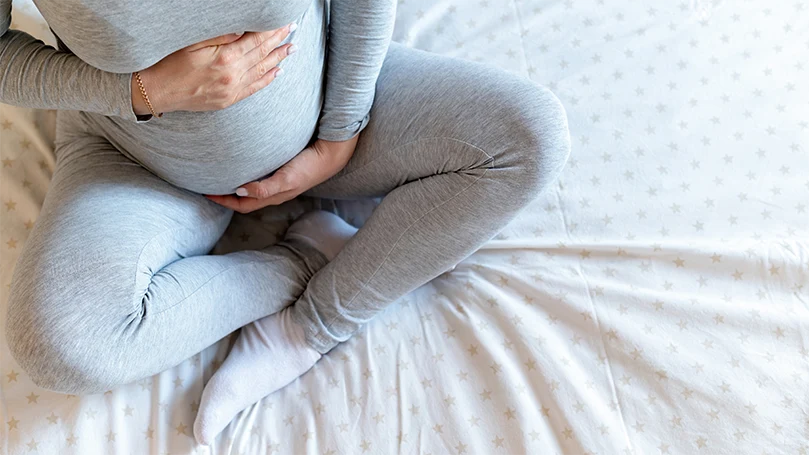 On top of it all, leg cramps are a common problem among pregnant ladies. The extra weight of the baby can cause circulation problems and lead to cramping. By placing a pillow between the legs, pregnant women can help improve circulation and reduce the risk of leg cramps, as well.
What to consider when buying a knee pillow UK
Alright. Now that we're well familiar with who and how can benefit from a knee pillow, let's teach you how to choose the best pillow on the market.
High-density memory foam is often considered the best option when it comes to knee pillows. That's because this type of foam can provide excellent support while still being gentle on your skin.
What's more, high-density foam is also highly durable, so you can be sure that your pillow will last for many years to come.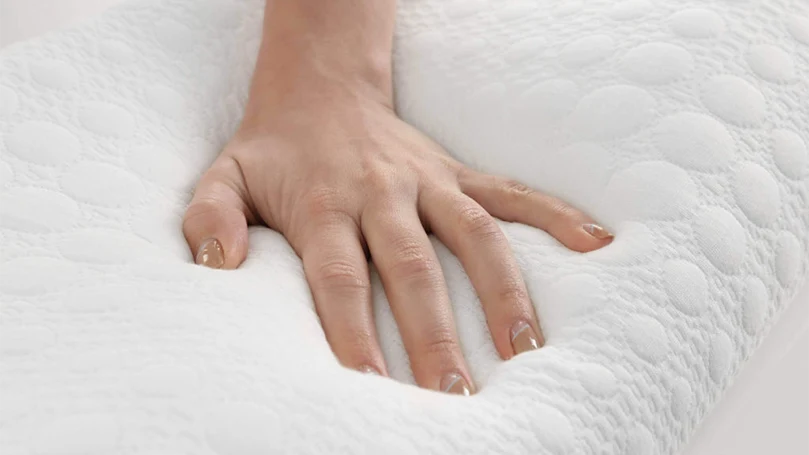 On the other hand, low-quality, low-density foam is not as good of an option for a knee pillow. That's because this type of foam is not as supportive and can be quite uncomfortable after some time. Basically, it is also more likely to break down over time, so you won't be able to use it for as long as you might need.
Breathable & removable cover
Don't you just hate those toasty summer nights where your legs just stick together? We know we do. Well, despite the fact that you're going to place a pad in between them, it's still vital that you consider how pleasant they will be.
You're still going to sweat – that's inevitable. A memory foam pillow is certainly going to get hot under the covers and in between your legs, so the best option you have is to find a pillow that's somewhat breathable and it comes with a removable, breathable zippered cover.
That way, you can avoid overheating and "painting" your knee pad yellow with all that nighttime sweat.
Wedge VS heart VS hourglass shape
While you probably could do this, we wouldn't recommend you look for a "side sleeper knee pillow". Why? Well, quite frankly, almost any decent knee pillow can be a "side sleeper knee pillow", so you'll want to get a bit more familiar with the certain types.
The ones you should be most informed on are wedge, heart and hourglass knee pillows. As you can tell by their names, these are noticeably different from one another.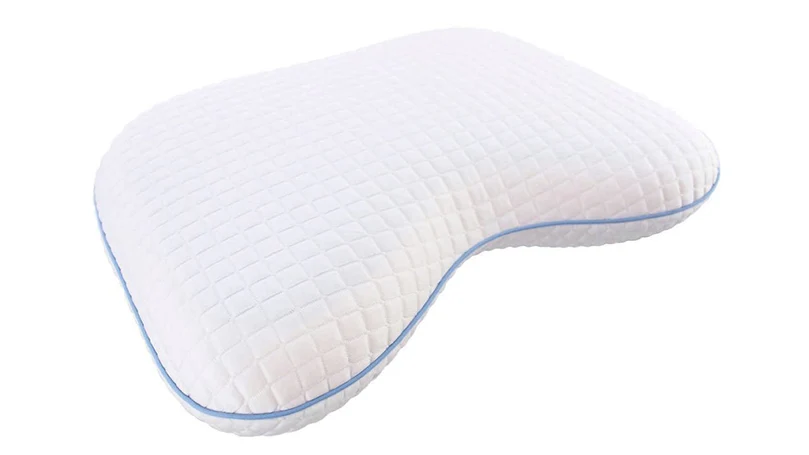 A wedge knee pillow is either round or triangular and is often used by back sleepers to promote spinal alignment.
A heart-shaped knee pillow is the smallest and this is the one that just slides between your knees to keep them apart.
Finally, an hourglass knee pillow, as you can tell by the name, is a knee pad that's thin in the middle and thick around the edges – just like an hourglass.
Which one's the best? Well, it depends on your sleep position. If you like to catch ZZZs on your side – an hourglass pillow should be your number one choice.
No matter how many fancy words you see in the ads for these pain-relieving pillows – don't bother yourself with finding the "perfectly firm/soft" pillow. It pretty much doesn't matter.
As long as you don't end up buying a low-quality, bottom-shelf, cheap product – you're going to be fine. On top of that, if you don't get a pillow that fits – you can usually return it for a new one, so don't stress about it.
Simply look for a high-density memory foam pad for some long-term peace of mind and that's about it.
Is pressure relief relevant at least? Well, yes, but probably not in the way you thought.
Unlike regular pillows that we rest our weary heads upon, knee pillows relieve pressure and pain in a different manner. They relieve pain by keeping our bodies in a natural sleeping position regardless of the position we sleep in.
So, essentially, look for knee pillows that can support your leg weight and keep your spine aligned and knees properly apart and say goodbye to back pain, hip pain, or any other notoriously pesky ache you might experience in the morning.
Dimensions of a knee pillow might be something you'd overlook, but you probably shouldn't.
Naturally, you'll want to look for a pillow that's fitting to your own size. If you're petite and you don't weigh a lot, you probably don't need a gigantic pillow in between your legs. That's only going to make matters worse and we promise you you won't sleep like a baby. Well, that's not true. You will sleep like a baby. You'll wake up irritated every two hours. You might even cry.
All jokes aside, just get a pillow that's appropriate for your size and build.
And also, if you travel a lot, keep in mind that this pillow is going to be your trusted companion, so you might want to consider how much suitcase space you'll sacrifice to carry it with you.
Weight is another often overlooked component, but you won't do that, will you?
You'll buy yourself a pillow that's not heavy on your legs and won't make you pay extra at the airport if you're travelling with it.
Once again, jokes aside, some of these could weigh as much as two kilos, and we're sure you wouldn't want to haul that one around if you're travelling for work or going on a vacation.
To be perfectly fair, most manufacturers don't really pay special attention to the breathability and cooling of their knee pillows. After all, their primary goal is to alleviate pain, not cool you down.
So, honestly, you don't really have much choice when it comes to breathability and cooling. HD memory foam is bound to retain some heat, especially under the covers. There are some open-cell foam pillows out there, that's for sure, but we wouldn't expect drastic results. They're still going to get warm. You're squshing them with both legs, after all.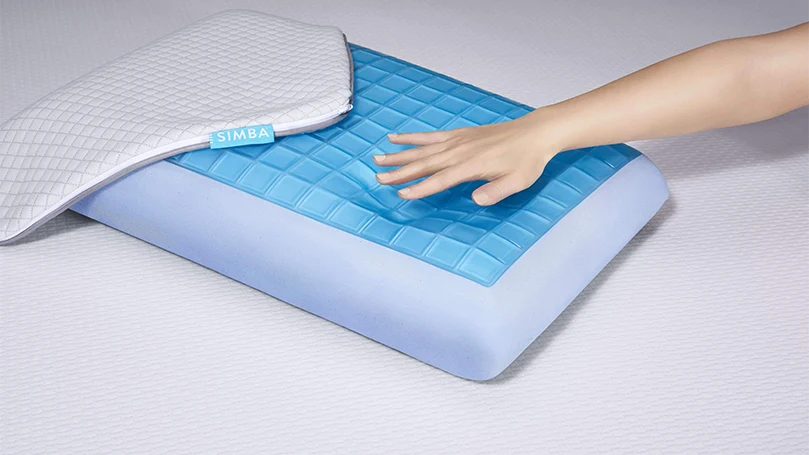 Other than looking for a cooling pillowcase like we mentioned earlier, we don't really see what more you could do.
Tips for buying and using knee pillow UK
Knee pillows are one of the best inventions to come along in a long time, but choosing the right one is a bit tricky.
Sure, now you have this guide to help you make choice, but what if you didn't? In that case, here are some tips that will help you make an informed decision that you won't regret by the morning.
Make sure you buy the right pillow for your sleeping position.
Don't buy the first pillow you come across. Do a little bit of research.
High-density memory foam is always the best choice.
Don't overspend on a knee pillow.
Understand that there are specialized pillows for certain aches and/or sleeping positions.
We could probably go on and on and give you all kinds of shopping tips, but we're fairly sure those five will suffice. However, what you could also use is some tips on how to use a knee pillow, right?
A removable cover is vital if you want to keep your pillow sweat-stain free
Store your pillow in a well-ventilated space when you're not using it. This will prevent smell and/or mould build-up
Don't be scared to experiment with pillow positioning until you get it right
Don't hesitate to use a knee support pillow even if you're just lounging and watching TV
A knee pillow could also end up being useful under your lower back for some instant pain and pressure relief – just don't sleep with it.
The advantages of owning a knee pillow UK
We understand that you're probably already decided on one of the five pillows we've recommended, but we're certain that we can help you make a better decision if we just briefly outline all the benefits you could get from one of those.
So, here they are:
Knee pillows can help improve your sleep quality by supporting your knees and keeping them in a neutral position. This helps to reduce the chances of experiencing pain or discomfort during the night;
Knee pillows can also help to improve your posture and alignment, which can lead to a more restful sleep;
Knee pillows can also help to relieve pain and discomfort associated with conditions such as arthritis, bursitis, and tendonitis;
Knee pillows can also help to reduce swelling and inflammation in the knees;
Knee pillows can also help to prevent the formation of blood clots;
Knee pillows can also help to improve circulation in the legs and feet leading to quicker recovery after a long hard day;
Knee pillows can also help to ease the symptoms of restless leg syndrome.
FAQs about your knee pillow UK
We wouldn't want you to leave here thinking some things are left unsaid, so we made sure to just answer some of the burning questions we thought you might find interesting.
How do I clean my knee pillow?
It's easy. You just remove the cover, toss it in a washing machine with the rest of your delicates and wash it on a gentle cycle and at 30°C.
Can I use a regular pillow as a knee pillow?
We won't lie to you - you absolutely could. However, the results wouldn't be the same. A knee pillow is designed to perfectly fit between or underneath your legs, which is not true for a standard pillow.
Are knee pillows durable?
Pretty much, yes. A top-notch memory foam pillow should last you a couple of years.
Can I adjust knee pillows?
If you're thinking about adjusting the position then, yes, certainly. It's up to your to find the optimal position to place your pillow, although we doubt anywhere between or below the knees will work for a full night of restful sleep.
What is the best shape of a knee pillow for lower back pain?
It depends on the position you're sleeping in. If you're a side sleeper, we'd recommend an hourglass knee pillow. On the other hand, if you're resting on your back - cylinder or a half-moon knee pillow is probably your best option.