The 5 Best Cheap Mattresses in the UK
You don't have to break the bank to get a high-quality mattress and these budget mattresses beg prove that point!
Do you feel like it is impossible to find a cheap mattress that's also a good one? Well, to be fair, if you do – we don't judge. However, we will try and prove you wrong.
What we're saying is – you don't have to spend hundreds or thousands of pounds on a memory foam or a hybrid mattress to get a good night's sleep. You can shop on a budget!
We've gone out and tried our best to find the most affordable and budget-friendly options for when you need a new mattress. Now, we're not going to lie – it wasn't easy. We've had to go through our fair share of bad seeds before we found what we deem to be the best budget mattresses in the UK.
We've tried our best to stay objective and to focus on more than just a price tag. We wanted to find the mattresses that were not only cheap, but actually, great value picks. It's easy to find a cheap mattress, but to find a good one, that's something else.
But, in the end, it all worked out!
IMAGE
PRODUCT
DETAILS

KEY FEATURES:

Type:

memory foam

Firmness:

6.5/10

Thickness:

20 cm

View Latest Price

KEY FEATURES:

Type:

hybrid

Firmness:

6.5/10

Thickness:

18 cm

View Latest Price

KEY FEATURES:

Type:

memory foam

Firmness:

6.5/10

Thickness:

25 cm

View Latest Price

KEY FEATURES:

Type:

memory foam

Firmness:

6/10

Thickness:

18 cm

View Latest Price

KEY FEATURES:

Type:

memory foam

Firmness:

6/10

Thickness:

29 cm

View Latest Price
After careful consideration and extensive tests, we have found the best mattresses that you can get without having to break the bank. From memory foam to springs – it's all here! Let's meet our top 5 cheap mattresses in the UK!
Eve - the lighter mattress
If you're looking for a memory foam mattress, this could be the one you look for. Eve Lighter mattress is not as affordable as some of the others on our list, but the price to value ratio of this one is great.
This is a medium-firm, two-layer memory foam mattress. The quality of the materials in this one is great, all the foams are CertiPUR certified, so you don't have anything to worry about there.
It's remarkably comfortable – easily the best feature of this mattress. It contours well around your body, and even with it being slightly firmer than your average memory foam mattress, it's still more than suitable for sleeping on your side, as well as on your back and stomach.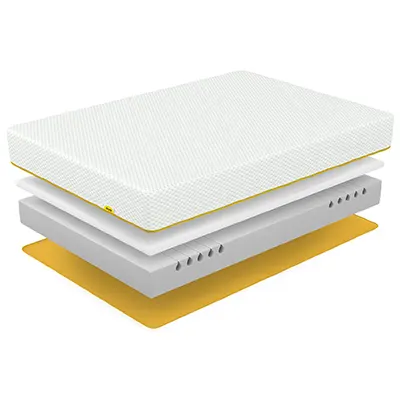 For a memory foam mattress, this one has just enough bounce so that you don't struggle to move around, but it also does an excellent job isolating motion. Perfect balance!
Now, this is not the most breathable mattress on the market, but it doesn't retain much heat, as some other memory foam mattresses do.
Finally, Eve Lighter was made to last, so if you're looking for something durable and long-lasting – this could just be it!
Want to learn more about this product? This is our Eve the lighter mattress full review!
Things to know about Eve Lighter foam mattress
It is very supportive and comfortable
Comes with a 10-year warranty and a 100-night trial period
Eve will collect and recycle your old mattress if you order Eve Light
It has a zoned support base layer for improved pressure relief
It is one of the most durable, budget-friendly mattresses on the market
Size & Dimensions
UK Single, UK Double, UK King, Super King
Summerby Sleep - No1. hybrid mattress
If you're in the market for a cheap mattress that's going to serve as a guest bed or a bed for your kid until they grow a little bit more – this is probably the one.
Summberby No1 Hybrid is a very cheap mattress. It's made from memory foam and coil springs, and it does offer some level of support and comfort, as long as you aren't too heavy. Keep in mind, however, this isn't a pocket sprung mattress.
The memory foam layer is quite comfortable to lay on and it does a pretty good job covering up the coil support system. You will feel the coils if you're heavier, but not to a point where it would be bothersome.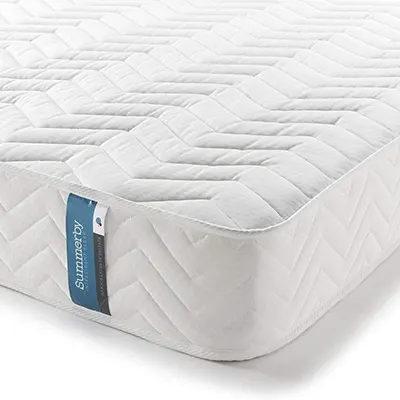 This one is also a medium-firm mattress, so it should fit all sleepers, but we would pair this one up with a memory foam topper for some better results.
Unfortunately, this is not the most durable mattress we've ever seen, but if you don't use it too often, it could probably last you for quite some time.
Things to know About Summberby Sleep No1 Coil Spring & Memory Foam mattress
Traditional coils and memory foam make up for an interesting hybrid combo
This is the most affordable mattress on our list
It does a pretty decent job staying cool
It doesn't need to be flipped, only rotated
A 10-year warranty, but no trial period
Size & Dimensions
Single, Small Double, Double, King
Emma Original is the UK's most awarded mattress and for a good reason. For an affordable price, you get a very good all-foam mattress, that's rather great at many things at once.
Emma Original is comprised of three memory foam layers and according to some, it's a medium-firm mattress, although we'd say it's more of a medium than firm. Let's say it is a 6 out of 10 on the firmness scale.
The build quality is great. The mattress looks and feels good, does a pretty good job supporting your whole body, even though it is entirely made out of foam. Furthermore, the pressure-relieving properties of this one are quite great.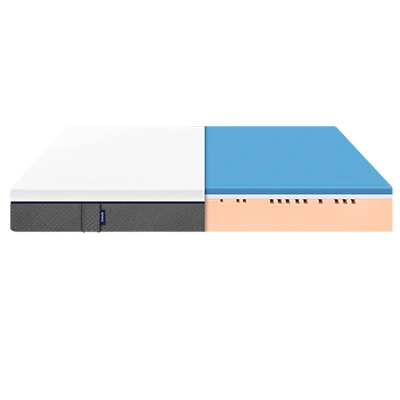 It's 25 cm deep, so you will sink into it a bit, but it won't feel unpleasant or snug.
What probably will is warm summer nights. Emma Original isn't known for its remarkable breathability, but that's somewhat expected from an all-foam mattress.
Things to know About Emma Original Mattress
It's very comfortable to sleep on, while still being quite supportive
Great for restless sleepers; has great motion isolation
It does get quite warm
A solid fit for every sleeping position
Comes with a 10-year warranty and a 100-night trial
Size & Dimensions
Single, Double, Small Double, King, Super King
Vesgantti - gel memory foam mattress
As you can tell from the name, Vesgantii Gel Memory Foam Mattress is another memory foam mattress on our list.
This one comes in two different thicknesses – 22 and 25cm, with the only difference lying in the high-density support base memory foam layer. Otherwise, they're identical.
This is a 3-layered cheap mattress, which isn't something you see every day. It is quite comfortable and supportive for a memory foam, budget mattress.
We'd rate it as another medium-firm mattress, so it should be suitable for every sleeping position.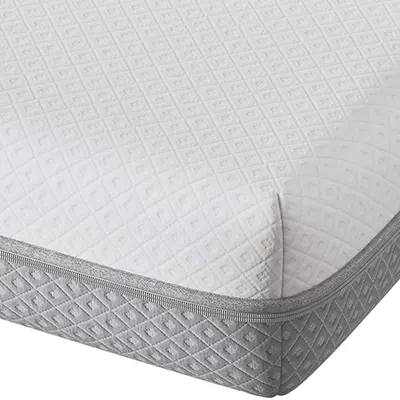 Aside from being supportive and comfortable, Vesgantii Gel Memory Foam Mattress also does a pretty decent job relieving you of pressure in core areas.
For such a cheap mattress, this has also proved to be quite durable and long-lasting.
Things to know About Vesgantti Gel Memory Foam mattress
It's a 3-layered memory foam mattress
Does a pretty good job at relieving pressure
It does offer a substantial level of support
It can get quite warm
Comes with a 10-year warranty and a 100-night trial
Size & Dimensions
Single, Small Double, Double, King, Super King
Inofia - memory foam essential mattress
Let's say you just moved in – how are you going to tackle the responsibility of buying a whole brand new mattress? Luckily, rolled mattresses are now a thing. They are easy to come by, you can order them online, and they get delivered at your door or even the room of your choice. They are also easy to unwrap, unpack and in the matter of 24 hours, they're ready for use!
The Inofia Memory Foam Essential Mattress is a hybrid type of mattress. It has a soft memory foam layer, a layer of pocketed springs, and a denser foam layer for added extra support. It falls under the category of medium firmness mattresses.
This mattress is quite comfortable to sleep on because it really does a well job of supporting all of the critical points in your body. If you're used to soft, sinking mattresses, you might need to give yourself a few weeks to adjust to it. Luckily, Inofia Memory Foam Essential Mattress comes with a 100-day trial period. That's more than enough time to determine whether you like the mattress or not.
Things to know about Inofia Memory Foam Essential Mattress
It's delivered in a box, you have a 100-day trial and 10-year guarantee (with hassle-free returns)
Hypoallergenic top cover, very soft and doesn't retain moisture or microbes
In the package you will get the mattress and the tools to open it
Mattress comes with handles on the side, but just for adjusting position (do not try to carry the mattress holding onto the handles, it's too heavy)
When unpacking the mattress, be very careful – the mattress will unroll very quickly so be mindful of your position
Once you open the mattress, leave it to retain its shape for about a day
Size & Dimensions
Single, Small Double, Double, King
What to consider when buying the best cheap mattress
Whenever you are shopping for a new mattress, you need to know which features define the mattress. That way, you'll be able to recognize what works best for you, solely by looking at the spec sheet. To help you with that, we've crafted a mini-guide to help you out!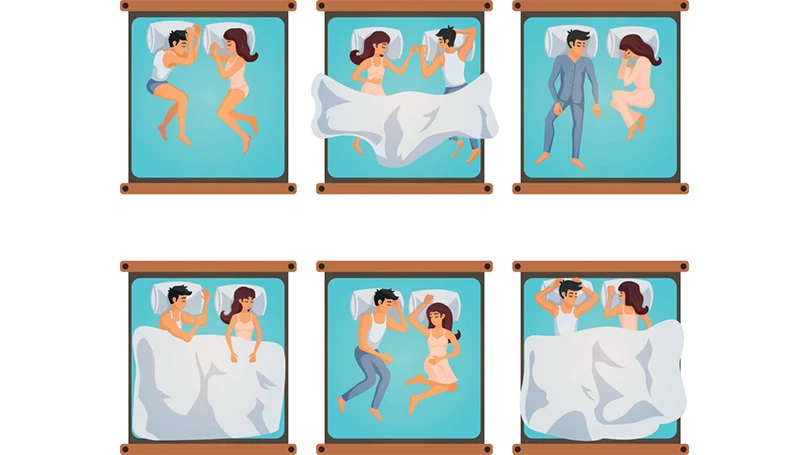 First things first, you need to choose a mattress based on your sleeping position. Some mattresses are great for stomach sleepers, but at the same time, they're too firm for side sleepers and so on.
In general, side sleepers should look for a medium-firm mattress, preferably a memory foam one, to allow for better full-body alignment and less pressure build-up around core areas like hips and shoulders.
Stomach sleepers, on the other hand, would benefit the most from a firmer sleeping surface – regardless of the type of mattress.
In the end, back sleepers have it the easiest, as they could pretty much sleep on any kind of mattress, although we would still advise looking for something firmer, rather than softer.
As you know, there are several types of mattresses.
Memory foam mattresses are the most popular of all. They're very comfortable, offer solid support, great pressure relief, but they do tend to get a little hot.
Pocket sprung mattresses are usually a bit on the firmer side. They're great at offering full-body support, excellent durability and are also quite comfortable to sleep on.
Hybrid mattresses bring the best of both world to the table and are often thought of as the "ultimate" mattress type, bringing forth both excellent support and comfort.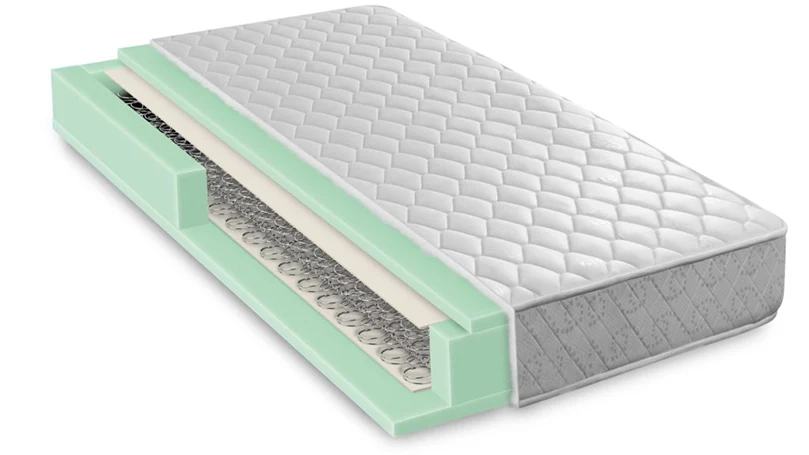 Latex mattresses aren't as popular as the ones we've just mentioned, mostly because they're usually more expensive, but they are also a great option for those who prefer a firmer, durable mattress.
Finally, innerspring mattresses are the most affordable of all, but they're also often the ones that are least supportive, comfortable and durable. They're mostly obsolete nowadays, but can still be found in stores.
Your foundation and the bed frame on which you will place your mattress will also play a major role in how will your mattress feel.
Generally speaking, you'd want your bed (foundation + mattress) to be exactly at knee height, so you'd have no issues getting up from the bed, especially if you're a senior citizen.
Also, keep in mind that not all foundations work with every mattress. For instance, you'd want to avoid plank foundations and pocket sprung mattresses, as in that case, most springs won't be properly supported.
Finally, your mattress has to fit, so make sure you measure your bed frame before getting a new mattress.
You can't just toss your old mattress in the trash with the rest of your garbage.
For instance, memory foam mattresses or pocket sprung mattresses can be recycled, so it would be irresponsible to just throw them away. However, that can be tricky to do on your own. Fortunately, many companies deal in this line of work, so you should be able to dispose of your mattress this way.
Furthermore, some companies will take your old mattress from you once you get a new one, completely free of charge, and they will later dispose of it on their own. So, that's another possibility you can look into.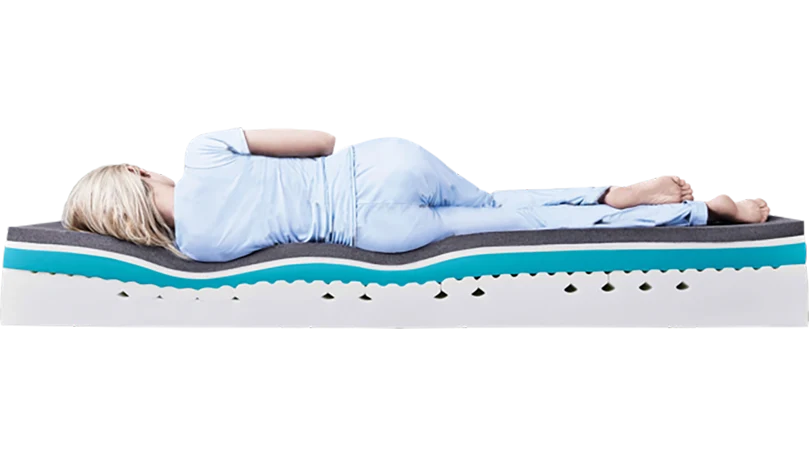 Some people prefer to "lie on top of the mattress", while others prefer to "sink in". Those that like to "sink in", can really benefit from mattresses that are great at contouring around your body.
In general, those would be memory foam mattresses and hybrid mattresses. Memory foam is known to be great at mimicking the hugging feeling, which basically means it will contour around your body's curves, making you feel properly supported by the bed.
This is especially important for those that sleep on their side or those that may be suffering from sleep-related pains, as contouring usually translates to great pressure and pain relief.
There are many different materials used in mattress manufacturing. When it comes to budget mattresses, that's something you want to pay special attention to. In some instances, budget mattresses will be made from low-quality, harshly chemically treated materials and fabrics, and that's something you'd want to avoid.
On the other hand, the best budget mattresses will be CertiPUR certified, as well as OEKO-TEX certified, ensuring that all of the materials and fabrics used in the manufacturing process are free of toxic and harmful chemicals and are perfectly safe to be used by humans.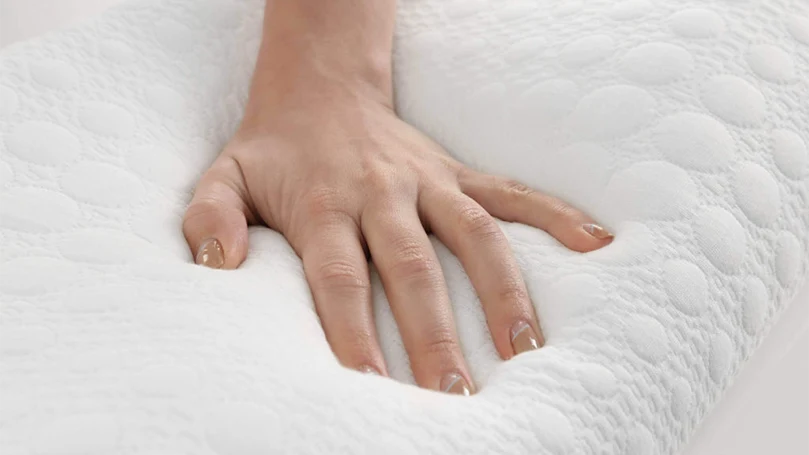 The firmness of a mattress is rated on a scale from 1 to 10, with 10 being the firmest. In general, a mattress that should fit all would be anywhere between 6 and 7 on the firmness scale and that is what we would call a medium-firm mattress.
In reality, the firmness of a mattress is very subjective and will be greatly influenced by your body weight and sleeping position, and, of course, your personal preference for the mattress feel. As we've said earlier, side sleepers should look for something a little bit softer, stomach sleepers for something a bit firmer and the back sleepers can do a little bit of both.
As you know, many wake up with back pain, shoulder pain, neck pain etc. Those people need a mattress with pressure-relieving properties.
Now, pressure-relieving properties are usually associated with softer mattresses, but rest assured, they are not exclusive to them.
While it is true that firmness will greatly impact the level of pressure relief you'd get from a mattress, that is not all you should be looking at. The type is also a contributing factor and in general, memory foam, hybrid and latex mattresses do a better job at it than a pocket sprung mattress.
As a general rule of thumb, mattresses with better contouring will be better at relieving pressure from core areas and joints.
Edge support is a feature that is often overlooked when shopping for a mattress, however, it is quite important.
A mattress with lousy edge support will be very hard to get out of, as it will sink quite deeply as you sit on the edge of it. Furthermore, if you sleep with a partner or close to the edge of the mattress, you might feel like you're slipping from it if there's no adequate edge support.
In general, hybrid, pocket sprung and memory foam mattresses are the ones with good edge support, but it all varies from model to model.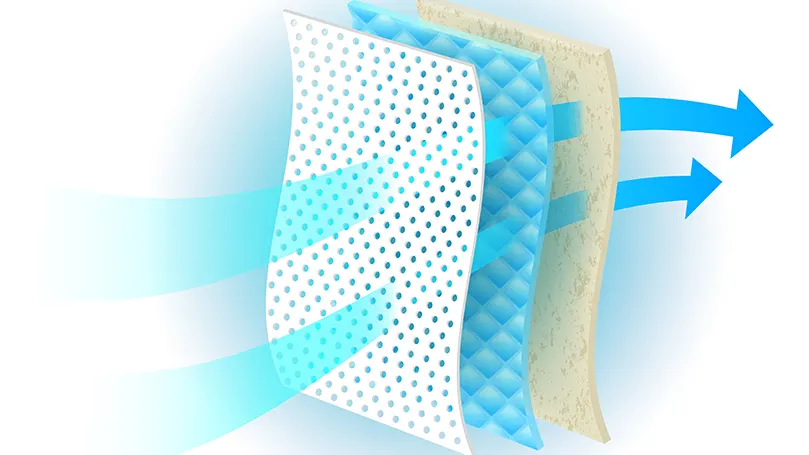 As you know, your body temperature drops a little bit when you go to sleep and we need it to stay down there if we want to have a good night's sleep. Therefore, if you're sleeping on a mattress that does a lousy job of dissipating heat or regulating temperature, you're going to have a hard time sleeping.
Memory foam mattresses are known for being bad at keeping things cool, but in recent years, there have been some major improvements in this area.
However, if you want to be certain you'll feel cool during the night, you should probably look for a latex mattress or a pocket sprung one.
A noisy mattress can be a real pain. If you can hear your every turn, you should probably look for a new one.
As you might've guessed, the ones that make the most noise are the ones with springs. That means innerspring, pocket sprung and hybrid mattresses can get a little noisy, especially if we're talking about cheap mattresses. On the other hand, a memory foam mattress or a latex one is completely silent.
Now, we're not saying every spring mattress is noisy, but if you prefer silence in the bedroom – you should probably steer clear of any "moving parts" inside your mattress.
The average lifespan of a budget mattresses
On average, a mattress will last you anywhere from 5 to 8 years. Now, those number can take a little dip if we're talking about a budget mattress, but it doesn't have to be so.
Also, a mattress type will also affect its longevity. In general, latex mattresses tend to last the longest, but in the reality, it all comes down to quality, maintenance and level of usage.
Either way, in most cases, the mattress will have a warranty period, so even if it breaks too early – most of the expenses will be covered.
There you have it! Hopefully, we have managed to point you towards the best cheap mattress so you can finally sleep well, without spending too much money.
As you could see, just because you're looking at a budget mattress, does not mean you're looking at the bad one. We hope we've made you realize that you could find a mattress that fits your budget and your body at the same time.
FAQs about your new cheap mattresses
In the end, we wanted to wrap things up by answering some frequently asked questions. When we're talking about the best budget mattress, there will always be some questions regarding its quality or something similar, therefore, we wanted to clear some things up and provide you with some straightforward answers.
What type of mattress is the least expensive?
In general, the least expensive would be an innerspring mattress, but if you factor in the quality, the best budget mattress would be a memory foam one.
What type of mattress gives the best cost-effectiveness ratio?
It all depends on your needs, but generally speaking, a budget-friendly hybrid mattress would bring most to the table.
What is considered to be an old mattress?
Any mattress that is broken or damaged, regardless of age, is considered to be an old mattress.
How often should I replace my mattress?
You should replace your mattress when it becomes uncomfortable to sleep on or it becomes damaged. On average, that would be around every 7 years.