Best Bed Sheets: Our 10 Picks Reviewed for UK Shoppers
Bed sheets come with a variety of materials. They also have a different thread count and wave. Depending on your personal preference, choose the one that suits you best!
A quality mattress, pillow and bed sheets lead to good sleep. When you decide on the right bedding, you will surely improve the quality of your sleep and wake up more rested. So, it is the leading factor for better sleep. This is especially important if you are choosing bedding for children. They need nothing but the best bed sheets in order to have a comfortable sleep and proper development.
Therefore, we advise you to take for you in this case any bedding that contains only natural materials. Natural bedding must also serve as a heat regulator during the night's sleep. Remember that touch and smell are one of the most important prerequisites for waking up in the morning full of energy and vigor. So, let's start with finding your best bed sheets UK!
Add a header to begin generating the table of contents
Best bed sheets UK - Top 10 picks
There are so many different bed sheets models available in the UK market that it is not easy for you to choose, and it was also not easy for us to single out the best models. In addition, you should know whether you need fitted sheet, deep fitted sheets or simple bed linen sheet set. Luckily, we are here to help you out with this and make the process of bed linen selection easier and faster.
However, after researching the market and testing models made of different materials and with different characteristics, we came to the following 10 sheets. Feel free to choose any of these bed linen picks ad we tested these thoroughly!
IMAGE
PRODUCT
DETAILS

KEY FEATURES:

Material:

70% bamboo, 30% french linen

Machine washable:

Yes

Available sizes:

UK Single, UK Double, UK King, Super King

View Latest Price

KEY FEATURES:

Material:

Egyptian cotton

Machine washable:

Yes

Available sizes:

UK Single, UK Double, UK King, Super King

View Latest Price

KEY FEATURES:

Material:

Egyptian cotton

Machine washable:

Yes

Available sizes:

Single, Double, King, Super King, Emperor

View Latest Price

KEY FEATURES:

Material:

Egyptian cotton

Machine washable:

Yes

Available sizes:

UK Single, UK Double, UK King, Super King

View Latest Price

KEY FEATURES:

Material:

65% bamboo, 35% long staple cotton

Machine washable:

Yes

Available sizes:

Single, Double

View Latest Price

KEY FEATURES:

Material:

Microfibre

Machine washable:

Yes

Available sizes:

Single, Single X-Long, Double, King, Emperor

View Latest Price

KEY FEATURES:

Material:

Eucalyptus silk (lyocell)

Machine washable:

Yes

Available sizes:

Double, King

View Latest Price

KEY FEATURES:

Material:

Linen

Machine washable:

Yes

Available sizes:

Single, Double, King, Super King

View Latest Price

KEY FEATURES:

Material:

Egyptian cotton

Machine washable:

Yes

Available sizes:

Single, Double, King, Super King

View Latest Price

KEY FEATURES:

Material:

Cotton sateen

Machine washable:

Yes

Available sizes:

Single, Double, King, Super King

View Latest Price
BEST OVERALL: Panda Bamboo & French Linen Bedding
The perfect mix of bamboo and French linen will give you the optimal sleeping experience.
Linen and bamboo are among the best materials used to make bed sheets, so when we combine them we get a perfect product such as this Bamboo & French Linen Bedding set made by the recognized company Panda. 70% bamboo and 30% French linen is the ideal balance because you will get the best of both materials. French linen is thick and absorbs moisture very well, and bamboo is there because of its natural breathability.
Bamboo is also naturally hypoallergenic and is grown following all sustainable growing standards so it is eco-friendly and vegan-friendly. Even buttons are 100% bamboo. Dyes are also natural, which means that this product is 100% eco-friendly without a single piece of plastic material.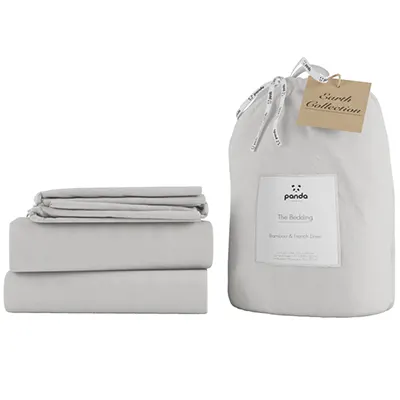 Linen and bamboo mixture
Hypoallergenic
Temperature regulating
Eco-friendly.
A smell of bamboo may be present.
BEST VALUE: Simba Performance Bed Linen
Get the best value for money with perfected Simba Performance Bed Linen.
The products offered by The Simba are primarily known on the market for their cooling properties and innovative technologies, but we should not forget the mentioned quality. 400 thread count Egyptian cotton was used so you will get nothing but the best sleeping experience!
The material is very durable, which is important because bed linen is often washed. You can wash it in the washing machine, and Egyptian cotton dries faster than standard cotton so you can get it back to bed quickly. Fibers wick moisture away and regulates temperature, so it is suitable even for hot sleepers.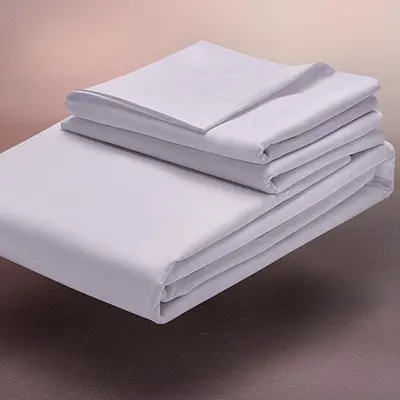 400 thread count Egyptian cotton
Durable
Cooling
Machine washable.
It may happen that buttons fall off at some time.
BEST LUXURY: Kotton Culture Egyptian Cotton Double 4 Piece Sheet Set
The softest bed sheets made of Egyptian cotton for a sleeping experience like in a 6 star hotel!
When you buy this bed sheet set you get 4 products: 2 pillowcases, 1 flat sheet and 1 fitted sheet so it is a complete set, which will satisfy everyone's needs. 600 thread count Egyptian cotton is the best thing you can get on the market and the reason why Kotton Culture sheet set won the luxury category.
Each part is of top quality, super soft and comfortable. This sheet set is eco-friendly, due to the natural materials used, as well as the fact that harmful chemicals were not used. You have a large number of different sizes and colours available.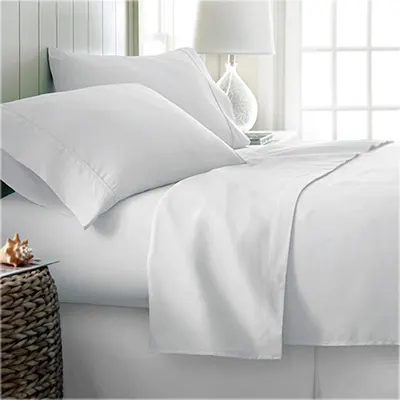 600 thread count Egyptian cotton
Many sizes and colours
Super soft and comfortable
Machine washable.
Some durability concerns.
BEST FITTED: Simba Performance Fitted Sheet
True-Grip elastic will make sure your sheets stay on your mattress, no matter what.
The Simba True-Grip is a guarantee that the fitted sheet will perfectly fit and won't slip off. But this fitted sheet is much more than that. 400 thread count Egyptian cotton with cooling properties is something that everyone will enjoy sleeping on. You know how good Egyptian cotton is, and the 400 thread count is well above average.
Like all products offered by The Simba, this fitted sheet is breathable and cooling. Egyptian cotton is hypoallergenic and will not irritate the sensitive skin, so it is completely suitable for children as well. Unfortunately, there is one thing that is a downside – this fitted sheet is available in white colour only. However, you can find all 4 standard sizes!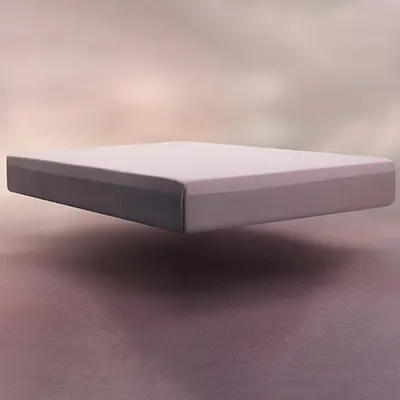 True-Grip
Egyptian Cotton
400 thread count.
Only white colour available
May be too pricey when compared to most of the fitted sheet on the market.
BEST DEEP FITTED: Ackly Bamboo Deep Fitted Sheets
If you are looking for deep fitted sheets, Ackly ensures that your bed linen does not slip from any mattress up to 40 cm thickness.
It is very boring and uncomfortable when our sheets are constantly moving while we sleep. Fitted sheet may not be enough so that's why many people opt for deep fitted sheets – to make sure they stay in place. Ackly Bamboo Deep Fitted Sheets are a very high quality product made of bamboo and cotton in a luxurious 400 thread count sateen weave. The blend of these two materials guarantees comfort, durability, breathability and cloud-like sleeping experience.
Also, both bamboo and cotton are hypoallergenic so it is especially suitable for people with allergies or asthma problems.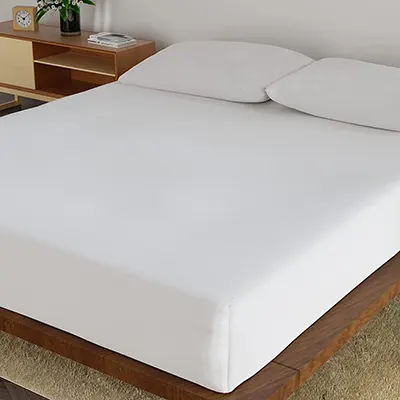 Hypoallergenic
Temperature control
Eco-friendly premium gift box
OEKO-TEX standard 100
Affordable.
Available in two sizes only.
BEST HYPOALLERGENIC: Veeyoo Sheet Set
Microfiber sheets set ideal for all those who have allergy problems.
Many materials are not suitable for people with allergies, but that is why they are all free to use microfiber because it has been proven to be hypoallergenic. In addition to being hypoallergenic, 100% polyester brushed microfiber 1800 Thread Count is also very comfortable and soft.
You can wash this set in a washing machine, in cold water, and it is also wrinkle resistant so maintenance is very easy. Durability from great, so you will have this very affordable sheet set for a long time.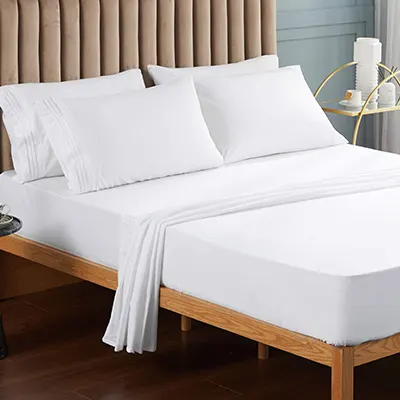 Hypoallergenic
Brushed microfiber
Machine washable
Durable
Affordable.
Not suited for hot sleepers.
BEST SILK: Mela Eucalyptus Silk Sheet Set
Mela Eucalyptus Silk Sheet Set offers the super comfort and softness.
From Mela Eucalyptus Silk Sheet you will get everything you want from a silk sheet and more. Sheet is so buttery-soft and cool that you will adore the feeling of softness on your skin. Melas 'eucalyptus sheets are made from 100% eucalyptus lyocell fibers and have a 300 single ply thread count.
Sheet is eco-friendly because eucalyptus is obtained from environmentally responsible processes & harvested from regenerative forests. It will be very cool for you while you sleep on this sheet, because eucalyptus has fantastic cooling features.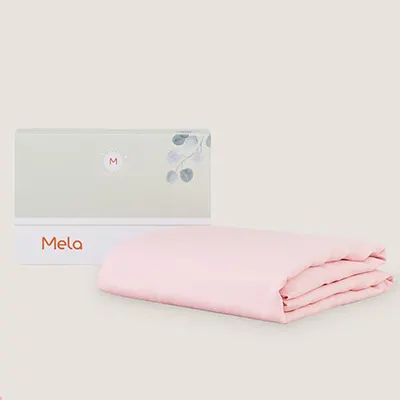 This set is highly durable, so it will last you a long time, and also with all the washing it will be an increasingly soft sheet, so it is recommended to wash it more often in the beginning. You also get  pillowcases in the set as well a duvet cover. Make sure you check duvet cover sizes UK to get the right size.
Very soft
300 single ply thread count
Eco-friendly
Durable.
Available only in the entire set
No single size available (only Double and King).
BEST LINEN: Bedfolk Linen Sheet
In a very big competition for the best bed linen, Bedfolk's product won.
There are a lot of linen bed sheets, some of which we have already mentioned on our list and they are equally great, but we especially liked the Bedfolk Linen Sheet. While most other linen bed sheets are a mixture of linen and some other material, this one is 100% linen so it is great value for money.
Woven from the highest quality Belgian and French flax, you will experience the incredible softness. Although it is so soft and seems that it may not be durable, don't worry, the sheet is durable and machine washable. Available in fitted, deep fitted and flat sheets. You can choose between one of the 5 good-looking colours.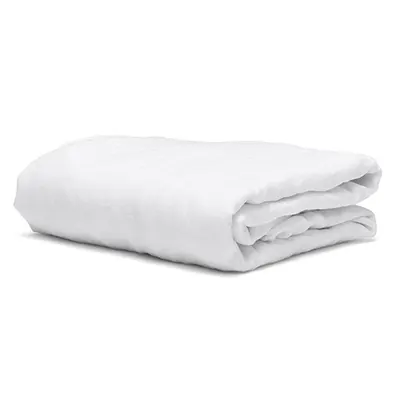 100% linen
Soft
Durable
Machine washable
OEKO-Tex certified.
The price tag may be too high when compared to similar products.
BEST EGYPTIAN COTTON: Scooms Egyptian Cotton Bedding
One of the top 10 luxury bed linen brands!
There is nothing better than Egyptian cotton bed! Luxury Egyptian cotton is a favorite choice of many when it comes to bedding, due to its luxurious silky-soft features. Scooms double fitted sheet is made of certified authentic 100% Egyptian cotton so you can be sure that you will get real Egyptian cotton and not a mixture of Egyptian cotton and some other material, as is often the case even though they are advertised as Egyptian cotton products.
Thread count is 600 which we also really liked. You can wash in the washing machine at 40 degrees. It has been tested against harmful toxins and chemicals and contains none of these. You can also buy the whole bedding set.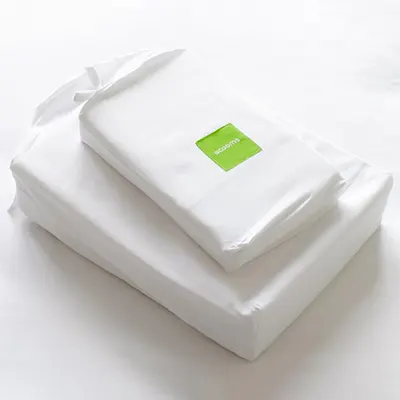 100% Egyptian cotton bed
600 thread count Egyptian cotton
Machine washable
OEKO-TEX certified
Available in set or individual sheet.
White colour available only.
BEST FOR HOT SLEEPERS: Nectar Bedding Set
Cotton Sateen will delight hot sleepers and everyone else during the summer months.
Hot sleepers have a big problem falling asleep all year round, especially staying cool in the summer. But there is a solution. Nectar Bedding Set will provide all hot sleepers with the necessary relief. This 300 thread count, 100% cotton Sateen bedding set is soft, comfortable and breathable, which makes it perfect for hot sleepers.
It is also very durable, so you can wash it as often as needed.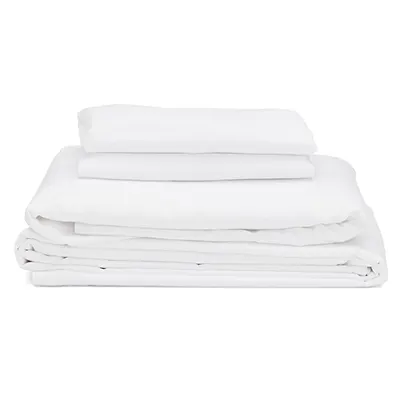 Breathable
Comfortable
Durable
Machine washable.
What to consider when buying the best bed sheets
Although the look of the bed linen greatly affects the overall look of the bed, it is not just a decorative element in the bedroom. High quality bedding has a direct impact on your night's sleep. That is why this decision should not be taken lightly.
It is necessary to think carefully about the characteristics of the best bed linen UK. This primarily refers to the material from which it is made. However, there are other factors that need to be considered such as thread count and weave.
Materials play a big role in deciding on best bed sheets. The way it is woven greatly affects its firmness, softness and thickness. Therefore, if you pay attention to certain materials, you will find it easier to get the right model. For example, cotton material is considered to be the most popular material. The reason is its easy maintenance, because it absorbs moisture and can be washed at 90 degrees. In addition, there is its softness.
At the same time, Egyptian cotton bedding is most valued. This is because it has an extremely smooth and shiny surface that cools to the touch. It is very breathable and softens over time while maintaining its durability. In addition to Egyptian, pima, upland, flannel and jersey are also used.
Other popular materials from which bedding is made are bamboo, polyester linen, tencel, silk, microfiber and cotton sateen. Each of these has its own pros and cons. In general, natural bed linen, especially with cotton percale, is the best for almost any type of sleeper.
The second thing to consider when shopping for the best bed sheets is to consider the bed sheet sizes. Consider the size of your mattress – a good practice is to always, no matter what, refer to the mattress size chart. This way you will be sure not to buy a smaller sheets that won't fit your mattress. Also, a generally good practice is to always go with a slightly bigger sheet than you need.
So, there are horizontal and vertical threads, the number of threads per square inch determines the level of smoothness and durability of the bed sheets. Of course, the most important thing is to focus on the overall quality. There are several materials that can have a smaller number of threads per square inch, and are just as durable as those with more. These are mostly bed linen sheets.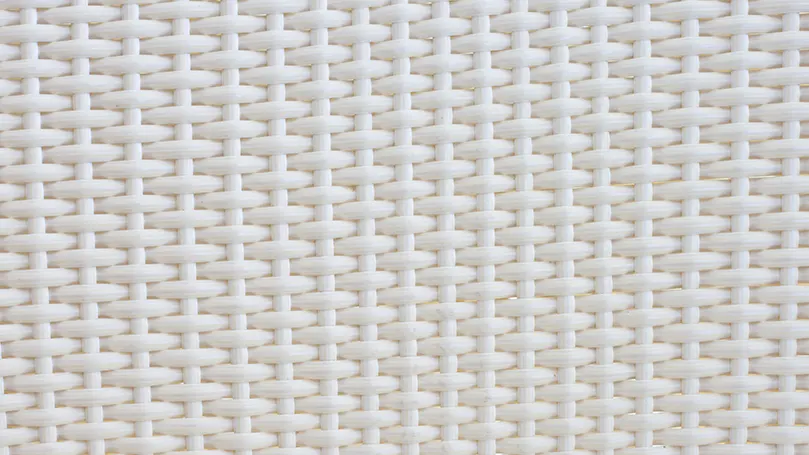 This way, small sheet thread count is enough for them, while other materials, such as cotton, need more to be of good quality. Ply is the number of fibers used to create a single thread. You can find the ply, two-ply and multi-ply variant. However, know that double layers are rougher and less durable. The reason for this is mainly cheaper materials used for these purposes.
The method of weaving can change the strength, thickness and softness of the material. Therefore, it is necessary to carefully choose a material that has the appropriate type of weaving. In that case, consider percales that are made of organic cotton. They usually have a weave or a matte and sharp finish. The good thing is that after a while they lose their sharpness and become softer to wash.
They are great for hot sleepers and warm weather. Cotton sateen is very elegant and silky. Sateen is also less durable, but is good for cold sleepers and cooler weather. The twill is characterized by a diagonal design and an affordable price. Dobby has more texture than others.
Tips for buying and using best bed sheets
Since you sleep in your bed every night, it is important to invest funds in it. This does not refer exclusively to the amount of money, but bed sheets need to be of good quality. Only then will you feel great and it will last you a long time.
So, there are a few basic items that need to be considered when looking for the bed linen. This way you will sort the labels and requirements. That way, the purchase will not be reduced to speculation, but you will have a clear criterion in front of you. When choosing your bed linen, know that:
Thread count is important, but not only indicator of quality
Different weaves have different dis/advantages
You need to have the right bedding measurements purchasing it.
The advantages of owning best bed sheets
We are sure that during the first month of use you will notice the advantages of owning bedding sets. Unlike low quality sheets, which are of poor quality and easy to crumple, you will be able to distinguish the best bedding sets immediately by the quality of the material used.
Also, the best ones are manufactured without the use of harmful chemicals and have all the necessary certifications, while the low quality ones are of good origin and you are not at all sure if something may have been used that can irritate sensitive skin or cause an allergy reaction.
Another advantage of owning best bed sheets is that they are made in accordance with environmental standards and from renewable sources, which is very important. Some of the advantages include:
Topnotch materials are used which guarantees you breathable, cooling and hypoallergenic properties
Produced without use of harmful chemicals which can be bad for your health.
Manufacturers pay attention to make everything
Eco-friendly.
FAQs about your new best bed sheets UK
Everyone has different requirements when it comes to the bed in which they sleep. Therefore, the choice of bed, mattress and its elements is an individual choice. However, the bedding in which we spend a lot of time contributes a lot to sleep and that is why it is necessary for it to be of sufficient quality. Those who want to approach this purchase in detail, some parts may be less clear. Read the answers to a few frequently asked questions that can further clarify some things for you.
What is the best bedding thread count?
Though you might think that higher the thread count, higher is the quality but it doesn't have to mean necessarily. The best bedding thread count is 200 - 300.
What thread count is the best for sheets?
Thread count bedding ranges are usually from 200 to 800, and sometimes you will see numbers over 1000. Around 400 is consider optimal for bed sheets.
What is the best material for bed sheets?
The best material for bed sheets is Egyptian 100 % cotton but personal preferences are also very important thing to consider.
How long will my bed sheets last?
Quality bedding that you take good care of lasts up to several years.
What is the best sheet material for hot sleepers?
Natural materials like organic cotton and linen are best for hot sleepers because they are naturally breathable. Bed linen with natural materials also last longer.
What are fitted, deep fitted and flat sheets?
Flat sheet is a rectangular cloth placed on a flat bed/mattress. Fitted sheet has elasticated corners for easier fitting on the mattress, where as deep fitted is the same, used for thick mattresses.
Is 1500 thread count good for bed sheets?
Yes, but only as long as the company proves the thread count. If the price is way too low for a such high thread count, you should be suspicious about the quality.