Anti Snore Pillow - Stop Snoring With These Best Anti Snore Pillows
Snoring is a big problem not only for the one who snores but also for the sleeping partner. There are many causes of snoring, and a suitable pillow can help a lot so that should be the first attempt to stop making this annoying sound.
Many do not realize how big a problem snoring really is. Vibrations in the airway lead to an unpleasant sound, and some of the most common causes are inflammation, smoking and unsuitable pillow. If snoring happens occasionally, for example when you catch a cold, it is nothing alarming.
But if snoring is chronic, it will significantly affect your sleep rhythm, and especially your partner's sleep rhythm. It is not uncommon for snoring to lead to serious problems in a relationship or marriage, and even divorce. 
Also, you may be suffering from obstructive sleep apnea, which is a disorder that can lead to many other dangerous illnesses because you have interruptions in breathing during the night. In our guide you will find top picks for anti snore pillows, as well as other useful information.
Add a header to begin generating the table of contents
Our top 5 anti snore pillows
After a careful search of a UK sleep market, we singled out anti snore pillows that we tested. We have subjected all these pillows to a series of tests, and these 5 are our top picks, because they have satisfied everything that we believe that one pillow of this type should offer.
IMAGE
PRODUCT
DETAILS

KEY FEATURES:

Size:

30 x 35 cm

Fill material:

Hollowfibre and foam

Cover:

70% Polyester, 30% Cotton

Maintenance:

Machine washable

View Latest Price

KEY FEATURES:

Size:

51 x 66 cm

Fill material:

Polyester

Cover:

Cotton

Maintenance:

Machine washable

View Latest Price

KEY FEATURES:

Size:

45 x 71 cm

Fill material:

Memory foam

Cover:

Bamboo

Maintenance:

Machine washable cover

View Latest Price

KEY FEATURES:

Size:

40 x 60 cm

Fill material:

Memory foam

Cover:

Bamboo

Maintenance:

Machine washable cover

View Latest Price

BEST FOR ALL TYPES OF SLEEPERS

BEST FOR ALL TYPES OF SLEEPERS

KEY FEATURES:

Size:

50 x 70 cm

Fill material:

Memory foam and microfibre

Cover:

Polyester

Maintenance:

Machine washable

View Latest Price
1. BEST OVERALL: Silentnight Anti Snore Pillow
Silentnight did a great job when they constructed this pillow, since it has been proven to reduce snoring.
The frequency and volume of snoring are reduced by approximately 50 percent when using this pillow. S shaped inner foam gives the shape of a pillow suitable for those who snore, and around the foam there is microfiber that is soft, comfy and breathable.
When it comes to firmness, this pillow is right in the middle on the firmness scale. Silentnight Anti Snore pillow is hypoallergenic, machine washable and comes with a 2-year warranty.
Don't forget to check our Silentnight Anti Snore pillow review.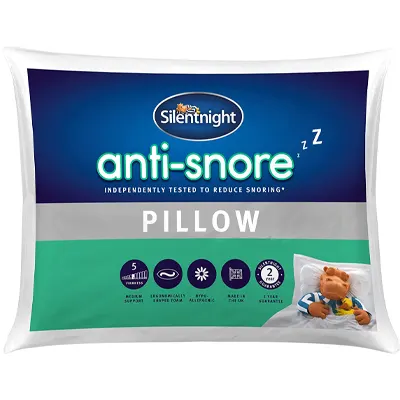 Affordable
Hypoallergenic
2-year warranty.
Not for stomach sleepers.
2. BEST FOR ON-BUDGET SLEEPERS: Slumberdown Anti Snore Pillow
Get rid of snoring without breaking the bank.
Slumberdown Anti Snore pillow also has ergonomically shaped foam core, and the company says the pillow provides firm support. Our testing as well as the impressions of many customers showed that this is not true, because hollowfibre actually makes it quite soft despite the foam. 
Due to its shape, even back sleepers will notice that they snore less, although this is the most unfavorable position for snoring. It is manufactured in the UK according to all standards and it is hypoallergenic. Slumberdown Anti Snore pillow is a washing machine and tumble drier friendly.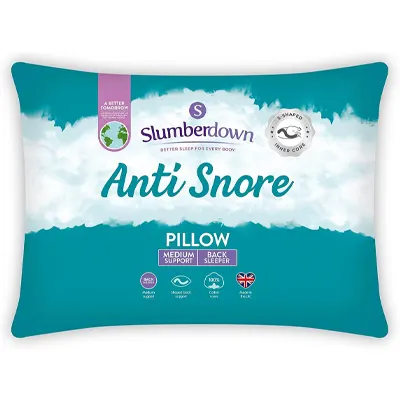 Handcrafted in the UK
Cosy
Support.
Too soft for some customers.
3. BEST COOLING: Cosi Home Gel-Infused Pillow
This pillow is ideal for hot sleepers who snore.
Cosi Home Gel-Infused pillow is one truly versatile cooling anti snore pillow. Shredded memory foam makes it suitable for all types of sleepers, because you can add or remove filling and thus change the loft and firmness. When you find the ideal position for yourself, snoring will be reduced or completely eliminated. 
Memory foam filling is placed in an inner case that holds it in place. Cosi Home Gel-Infused pillow is the winner of the cooling category for three reasons. Shredded memory foam is highly breathable, cooling gel has been added, and the outer cover is made of bamboo, which is one of the most breathable natural materials. The cover is removable and machine washable.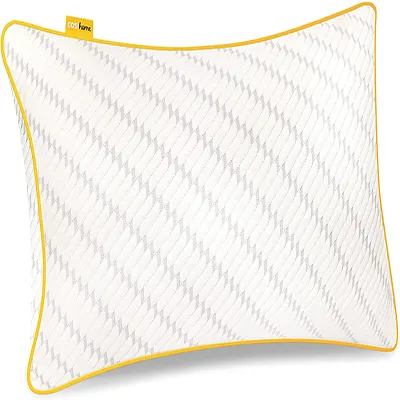 Cooling
Adjustable    
Support. 
4. BEST ECO-FRIENDLY: Panda Bamboo Pillow
If you want to sleep in harmony with the environment, go with Panda Bamboo pillow.
Panda Bamboo pillow has the longest warranty – 10 years. When we know that durability is not the only quality, but that it is an eco-friendly, socially friendly product, then it is no wonder that this is one of the best-selling pillows. Panda Bamboo pillow is very supportive, yet comfortable. 
Bamboo cover is breathable and regulates temperature. Bamboo is also naturally hypoallergenic and antibacterial. You can remove the case and wash it at 40 degrees. Avoid tumble dryer, but hang dry it. Panda company gives you 30 nights to try this pillow and see for yourself that you will snore less when you start using it.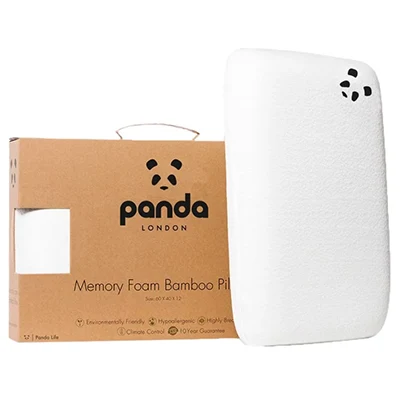 10-year warranty
Eco-friendly
Breathable. 
Slight off-gassing issues.
5. BEST FOR ALL TYPES OF SLEEPERS: Dormeo Duo Feel Pillow
Dormeo Duo Feel pillow will reduce snoring regardless of your sleep position.
Dormeo made a pillow that is ideal for all types of sleepers. This 2 in 1 pillow has one side that gives the feeling of a regular pillow, and the other side provides anatomical support thanks to the famous Dormeo Octaspring technology.
Breathability is great both because of the Octaspring technology and microfibre fill. It is not too soft nor too firm. Firmness differs between the two sides of the pillow.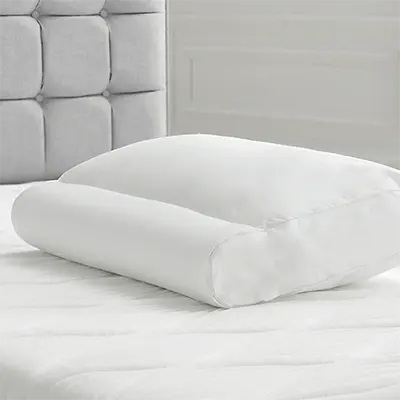 2 in 1
Support
Comfortable. 
What is an anti snore pillow?
Generally, any pillow that keeps your airways open is an anti snore pillow. However, since many pillows fail to do so, sleep companies have decided to launch pillows that are supposed to help everyone who snores. The shapes and loft of anti snore pillows vary and you should find one for yourself.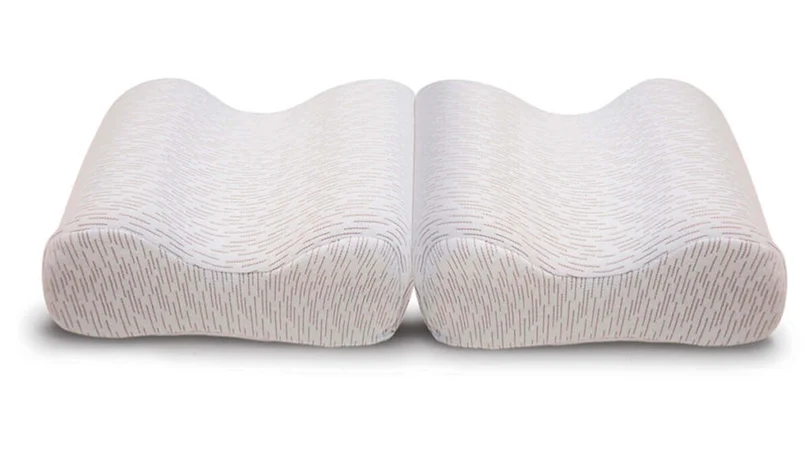 How does an anti snore pillow work?
Anti snoring pillows work to prevent your head from reaching an unnatural position in relation to the neck, which leads to blockage of the airways. Also, this type of pillow aims to keep your jaw in a forward position. That way, your tongue won't block your throat.
Side sleeping is the best position for those who snore, and you should avoid sleeping on your back. Most anti snore pillows are made to be comfortable for side sleeping, which means they are supportive enough, but not too firm. You should consider buying mattress too, if your current mattress is too firm.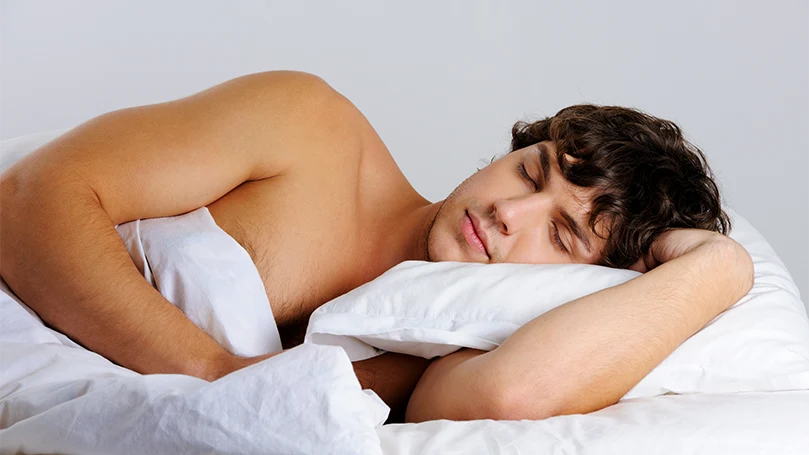 Many of those pillows have ergonomic design to support natural curvature of the neck and to prevent neck pain. Sleep experts have figured out that such a pillow shape is best for side sleepers and now most pillows have such a shape
Recommended reading: Sinus neck pain
Recommended reading: Sinus neck pain. If you find the ergonomic pillow uncomfortable, then choose another one, but it is necessary to have one supportive for your neck.
Proper alignment of the whole body is important, not just the neck and head. Starting from the head to the pelvis and knees, your body should be aligned, not only so that you do not snore, but also to sleep comfortably and avoid pain in the morning.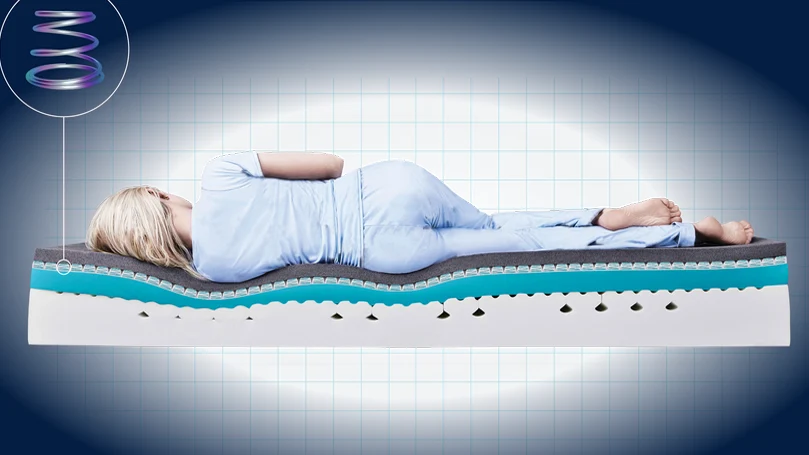 What to consider when buying the best anti snore pillow?
There is no magic anti snore pillow that will solve everyone's problem. In order to choose the right pillow that will really keep your airways open all night long, before we move on to our top picks, you need to consider the following things and then decide which one to buy.
The three main sleep positions are – side, back and stomach, but there are many variations too. When choosing a pillow, your sleep position is the most important thing to consider, since the positions of the head, neck and whole body differ significantly between positions. If you are combination sleeper then it is a bit harder to choose an ideal pillow.
Since sleep position affect snoring, people who snore should sleep on their stomach or side, and avoid back sleeping. Side and stomach sleepers need completely different pillows in terms of firmness and loft, which we will talk about in the following paragraphs.
Height of pillow, which is often called a loft, must be suitable for your sleep position but also for your body frame. Side sleepers need a higher loft, so that the head is aligned with the neck and spin when it sinks in the pillow.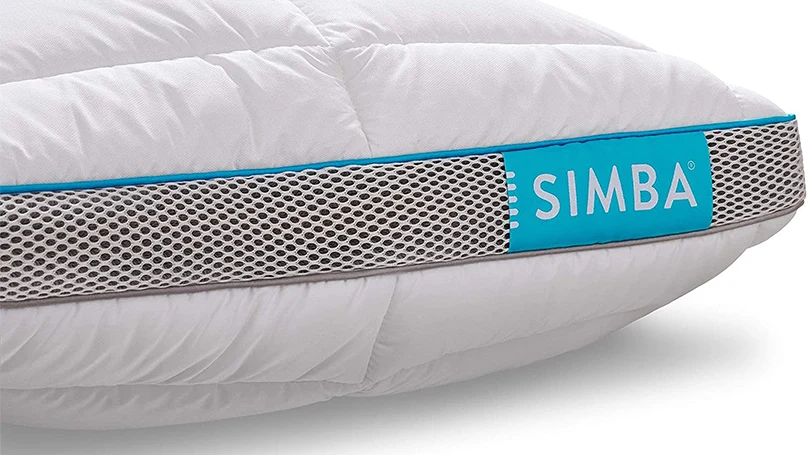 On the other hand, stomach sleepers need a low loft, because if the pillow is higher, it will push their head up, which is very uncomfortable, and will also worsen snoring problems because the airways will be closed. Another important thing, the body frame. People with thick body frame need higher pillow due to support and vice versa.
You need to analyze the firmness and loft of the pillow together, because they are inextricably linked. For example, a pillow can be very thick, but if it is ultra-soft then it will not be comfortable for side sleepers, because their head will sink too much. 
Generally speaking, side sleepers should choose medium firm pillow, closer to soft. Higher loft medium firm pillow will be ideal for good night's sleep and spinal alignment. Firmer pillows are recommended for stomach sleepers. You should also take into account your preferences, since some people like really soft/firm pillows.
The sleep market has never been richer in different materials and that is why everyone can find exactly what they want. Pillows made of foam, latex, microfibre, hollowfibre, bamboo, cotton, feather, wool and many other materials are available. Each of these materials has its own characteristics, and some of them are eco-friendly and vegan-friendly, which are two characteristics that are increasingly in demand.
Also, each of these materials is different in terms of shape manipulation. For example, memory foam pillows mold towards your neck and head, and bounce depends on the type and density of the foam. Some other materials, such as microfiber, you can shape as you wish, because they are very soft, but the material itself does not take a certain shape.
For hot sleepers, whether snoring or not, cooling properties are most important. Breathable materials like microfiber and most natural materials are what hot sleepers should choose.
Foam has been significantly improved, so there are gel foam, open-cell foam and other types of breathable foam that do not retain heat as was once the case. The characteristics of the cover are also important, whether it is breathable and cooling, because the cover is closest to you. A cover made of bamboo or eucalyptus is the best option if you are looking for a cooling cover.
What type of pillow is best for snoring?
Which type of pillow is best depends on your preferences, sleep position and many other factors. What is best for side sleepers who snore is not best for a stomach sleeper with the same problem. Nevertheless, certain types of pillows have proven to be the best for snoring.
Pillows made of different types of foam as well as latex are a great choice because of the support and moldability. While the foam takes the shape of your head and neck, you can shape the feather and down pillows yourself, which is very comfortable for many. Anti snore wedge pillow has a specific shape that can help you to snore less.
Does sleeping with two pillows reduce snoring?
Sleeping with two pillows can potentially reduce snoring. If your pillow is too soft and has a low loft, then it is definitely beneficial to use another one to unblock the airways. Also, you can use another pillow to place it under the lower back, under the knees or between the knees to achieve spinal alignment.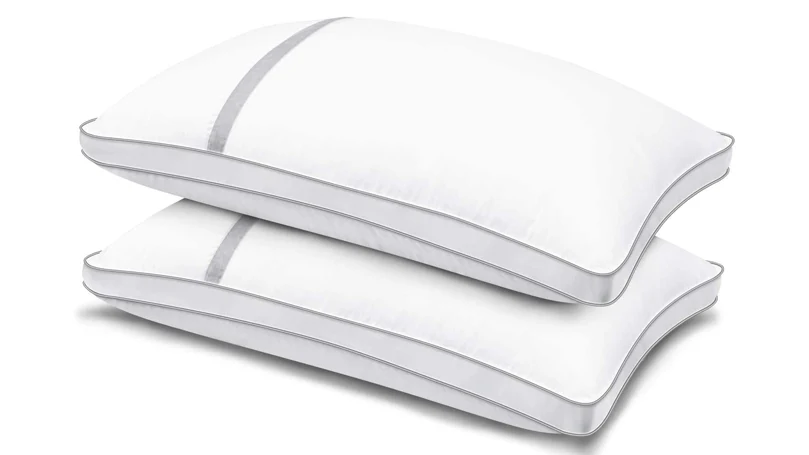 Keep in mind that sleeping with two pillows can be counterproductive as well. While you may be comfortable lying down on two pillows, there is a real possibility that two pillows will elevate your neck too high and thus exacerbate snoring.
How to reduce snoring in a natural way?
Buying an anti snoring pillow is definitely the first thing you need to do to reduce snoring in a natural way. But that is not the only thing you can do to solve this problem. There are other ways to eliminate this unpleasant phenomenon, such as anti-snoring device and adjustable bed.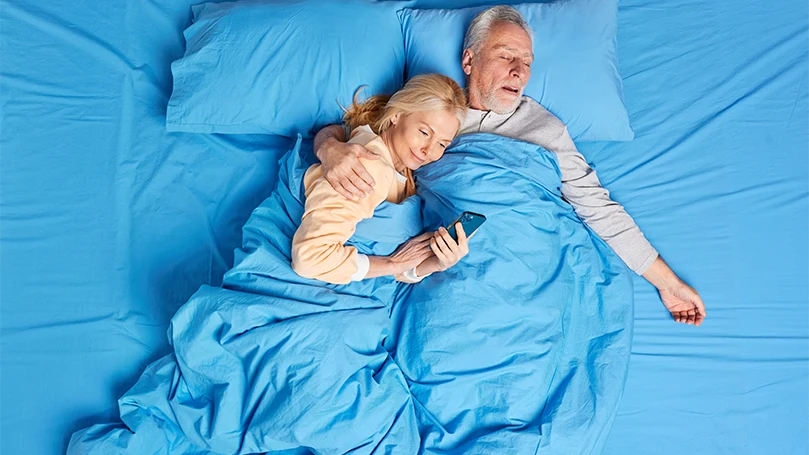 Check your doctor's opinion on sleep apnea
The first thing you need to make sure is that snoring is not a sign of sleep apnea. If you suffer from sleep apnea, then the problem is much more serious and you need to start treatment as soon as possible. If you have a chronic snoring problem, talk to your family doctor, who will tell you everything you need to do to diagnose sleep apnea.
An anti-snoring mouthpiece resembles the protection that boxers and other athletes wear to protect their teeth. In this case, the mouthpiece should prevent jaw and tongue from falling back and blocking your airways. Anti-snoring mouthpiece is not uncomfortable for most people, but there are those who find it very irritating. You need a continuous positive airway pressure (CPAP) machine if you suffer from apnea, and a mouthpiece if snoring is not a symptom of apnea.
Switching you sleep position from back to side is the simplest thing you can do to prevent that horrible sound that wakes you and your partner. For the first few nights, your new sleep position will seem strange and you will probably mechanically turn to your back again during sleep, but give yourself time to get used to it.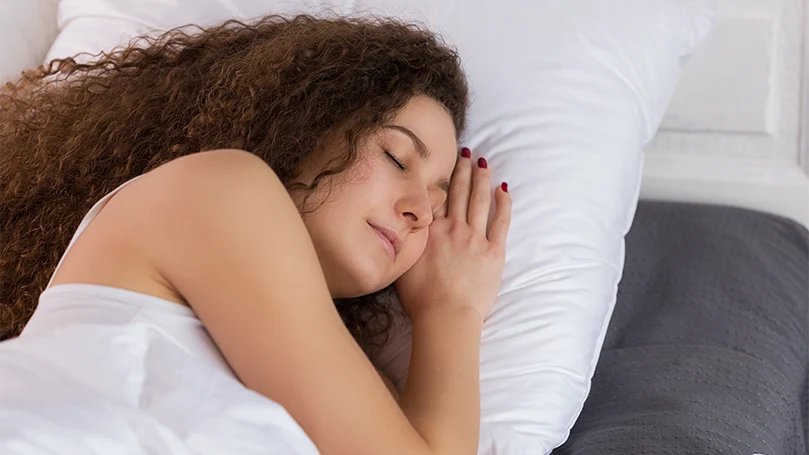 An adjustable bed will give you the same as a pillow that will raise your head. But an adjustable bed can do that much better and make you much more comfortable since you can choose exactly the angle that suits you, while with a pillow this is not entirely possible. Also, adjustable beds have many other benefits, such as Zero Gravity position.
Snoring is very common, especially affecting men, almost 60 percent of men, while in women the number is slightly lower, about 35 percent. Older people whose muscles are progressively getting weaker are more prone to snoring, than young people. Young people who consume alcohol and tobacco have a higher risk of snoring than those who live a healthy life. However, no one can be sure that he or she will not start snoring. The cause may be a cold, some other inflammation or perhaps an inappropriate pillow.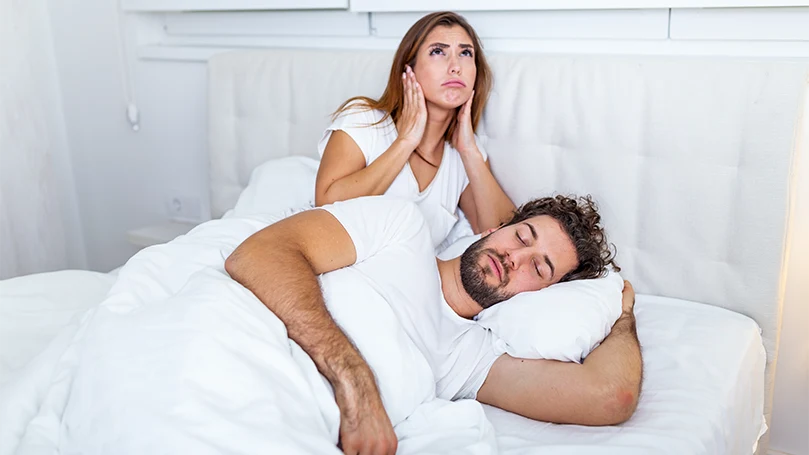 If partner tells you that you snore every night, you should consult a doctor to make sure you are not suffering from obstructive sleep apnea, a disorder that can lead to Type 2 diabetes, high blood pressure and other health problems. Anti snore pillow can be the fastest and best solution to this problem. You need to choose an anti snore pillow for your sleep position and body frame. Then both you and your partner will have a restful night's sleep.