Dormeo Octasense Pillow Review
Do you remember when you bought your current pillow? If the answer is no, it's time to change it. Even though you remember how much time has passed, it is necessary to change the pillow every couple of years, because it is literally impossible to have a good night sleep without a proper pillow. We tested Dormeo Octasense pillow and here is your review by The Sleep Advisors.
Who is Dormeo Octasense pillow for?
Dormeo Octasense pillow is medium firm pillow that is best for side sleepers. But the answer to this question is not so simple in the case of this pillow due to the 2 in 1 design and adjustable firmness. 
Since it has a soft and support side, it is suitable for stomach sleepers too, and we certainly can't rule out the possibility that many back sleepers will find it comfortable, so theoretically it can be suitable for every sleeping position.
Since it is made of hypoallergenic material, and has anti-bacterial, anti-dust mite and anti-fungal sanitized protection, it is great for allergy sufferers. Octaspring technology is credited for breathability, so hot sleepers can use it.
Add a header to begin generating the table of contents
What do we use this product for?
We use this product for support, comfort and to fall asleep on a cool sleep surface, free of allergens. We also use it so that we can adjust the firmness of the pillow, since it has removable filling.
We use it for support
We use it for deep and rejuvenating sleep
We use it for breathability
We use it for hypoallergenic properties
We use it for adjustable firmness.
Features you should know about Dormeo Octasense pillow
So far in our review we have mentioned 2 in 1 design, Octaspring technology and some other features of this pillow, and now is the right time to tell you more about each of the most important features of this pillow.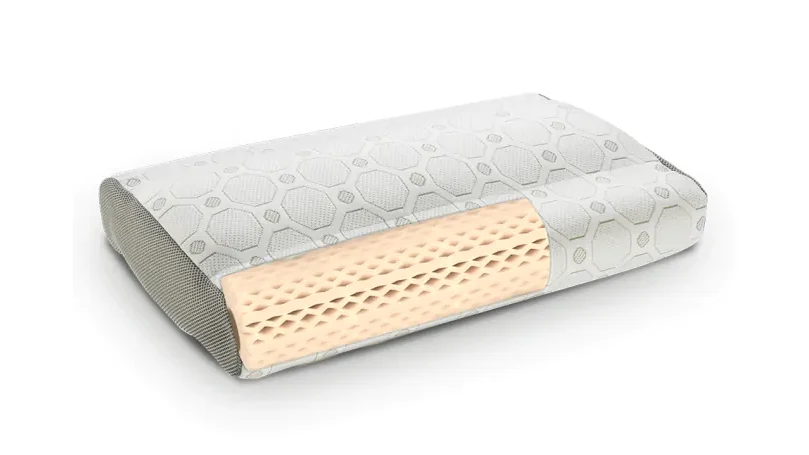 We really liked the 2 in 1 design and Dormeo company deserves praises for its innovative approach in pillow design. The 2 in 1 design means you get two different support levels in one pillow, as well as two different lofts.
The side where the Octaspring memory foam tube is located is more supportive and ideal for side sleepers. And when you flip over the pillow, you get a sumptuous classic pillow feel with a lower loft, filled with microfiber. We advise all types of sleepers to try both sides and determine which one is ideal for them. You can also remove desired amounts of microfibre filling that is located in zipped chamber and thus adjust level of comfort.
Breathable Octaspring technology
Spaced-inspired Octaspring technology has become very popular in the sleep industry, but it is also used for aircraft seats and many other purposes because it has numerous benefits. Breathability of pillows with innovative memory foam springs is 5 to 8 times better compared to the traditional foam pillows, but that's not all.
The 3D shape affects flexibility, elasticity and bounce, which you will notice when you sleep on the side of the pillow where the Octaspring tube is located. Alongside all these improvements, the main characteristics of memory foam pillows such as support, body molding and pressure relief are retained.
One part of this pillow, more precisely the one where the Octaspring tube is located, is ergonomically designed. Ergonomics is the science-based discipline, which, among other things, deals with creating products that ideally suit our bodies.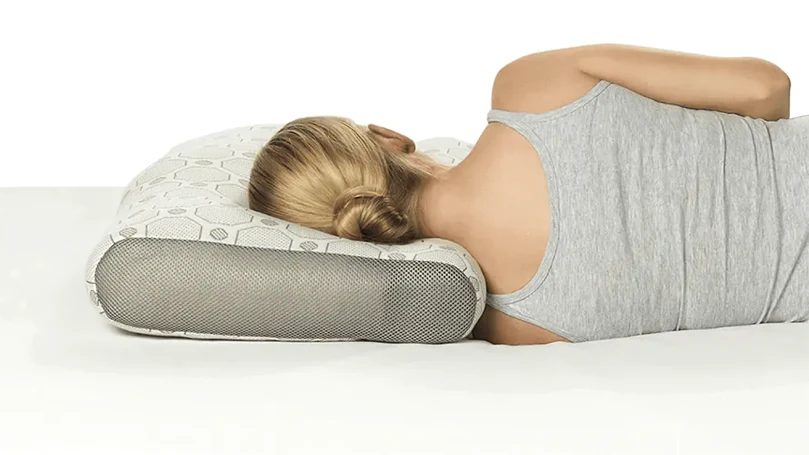 As you know, there is a natural neck curve when we lie down and this pillow will provide you with ergonomic neck support by being designed not to allow your neck and spine to be in the wrong position. It is designed to give your head, neck and shoulders support and to help you achieve spinal alignment. So this pillow gives you both classic and anatomic support.
This is one of the few pillows that is fully machine washable, and also has a removable, washable cover. This is an ideal combination because you will be able to wash the cover every week to always have a completely fresh and clean sleep surface.
And occasionally you can wash the whole pillow and thus be sure that you have neutralized all the bacteria, dead skin cells, dust mites and all other types of allergens that can otherwise be found in the pillow. Both cover and pillow were washable at 40 degrees C, but we advise you to read the washing instructions carefully.
Review of Dormeo Octasense pillow
Dormeo Octasense pillow is ideal for side sleepers, but due to its unusual design, it can also be suitable for side and front sleepers. The 2 in 1 design gives you two different sides in terms of softness and support, and also a different loft. Loft and comfort levels can be further adjusted by removing microfibre filling. On one side of the pillow is an Octaspring memory foam tube which is highly supportive and very breathable so hot sleepers will love it and other side is classical deep soft pillow. One more great thing for hot sleepers is plush knit pillowcase with built in airmesh sides.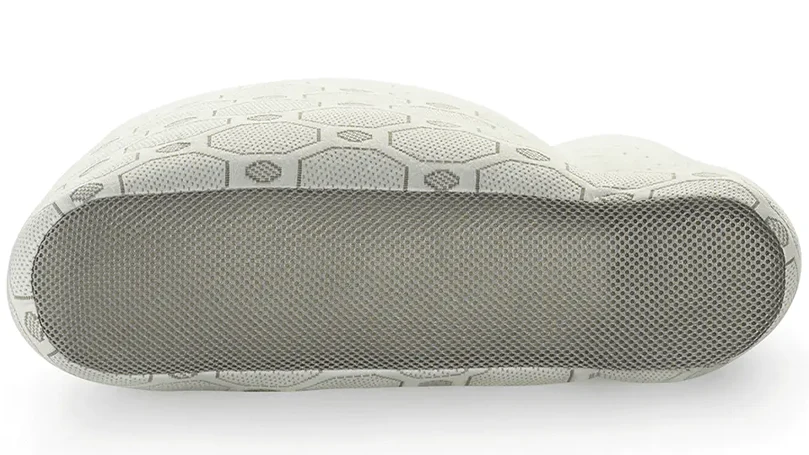 Foam, microfibre and synthetic cover are hypoallergenic, and Dormeo also applied a special anti-bacterial, anti-dust mite and anti-fungal sanitized protection so this is a great choice for people who have allergies. The zip-off cover is machine washable, as well as a whole pillow at 40 degrees C. It comes with a risk free 60 night trial.
Size: 50cm W x 70cm L
Washable: Yes
Materials: Microfibre, Foam
Firmness: Medium.
Machine washable
Green tea-infused
Breathable.
Not for every back sleeper
No warranty
Durability concerns.
What we like about Dormeo Octasense pillow
The 2 in 1 design is revolutionary and brings significant benefits to the user, so we expect more products with this design
Breathability will satisfy even hot sleepers
It is hypoallergenic, anti-bacterial, anti-dust mite and anti-fungal.
What we didn't like about Dormeo Octasense pillow
We're not sure every back sleepers will find it suitable, not even every stomach sleepers
There is no warranty information available, so either there is no warranty or Dormeo made a huge mistake and failed to inform customers about warranty duration
It is slightly more expensive than the average pillow on the UK market.
What makes this product better than some other similar ones?
Due to the 2 in 1 design, Dormeo Octasense pillow leaves the competition miles behind. Thanks to 2 in 1 design and adjustable loft, you can choose between support and softness as many times as you want during one night, which is ideal for combination sleepers.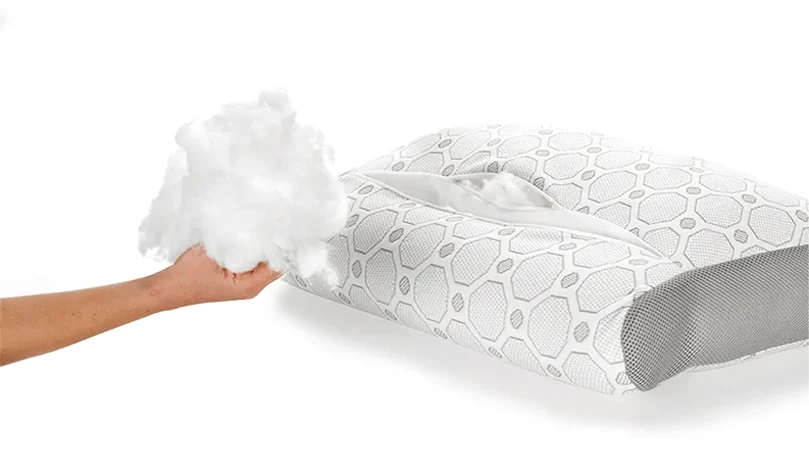 Also, Octaspring technology makes this pillow highly breathable. It is made of hypoallergenic material and with special sanitized protection so 99.9% allergy suffers can use it. It should not be forgotten that it is infused with green tea, so you will have  gentle aromatherapy in your bedroom for at least first 6 months.
How did we test the product?
Although Dormeo's general policy is to charge £ 4.95 for delivery on orders under £ 79, but this pillow although cheaper than £ 79 will be delivered to you free of charge. The only thing is that you will have to wait between 14 and 28 days, which is a very long delivery period, but that's the way it is. You should know that waiting will pay off, because once it arrives, it will significantly improve your sleep.
As in most cases, we conducted a quality test first, and then a maintenance test before we started other tests. As we have already said, it is very easy to maintain.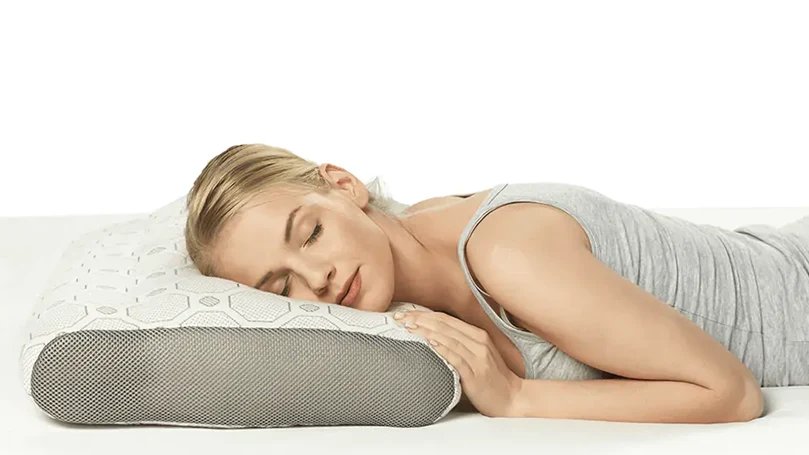 This is not a traditional memory foam pillow, but a new type of pillow, so we tested it for more than a week. The side sleepers from our test team rated it as a side sleeper pillow, but the stomach and back sleepers said it was very comfortable for them as well. The hot sleeper from our test team tested the side of the pillow where the Octaspring tube technology is and said the pillow is superbly airy.
FAQs about your Dormeo Octasense pillow
Find answers to some of the most frequently asked questions in the final section of our review.
Is Dormeo Octasense pillow suitable for people suffering from allergies?
Dormeo Octasense pillow has so many positive features for allergy sufferers, that it is probably one of the best pillows that can be bought by someone who has allergies.
What type of sleepers should use Dormeo Octasense pillow?
This is a bit tricky question, but we can say with certainty that side sleepers should use it and that most front and back sleepers can use it too.
Is it hard to maintain Dormeo Octasense pillow?
No, it is very easy to maintain this pillow, since it is both fully washable and has removable cover.
Do I pay for the delivery of Dormeo Octasense pillow?
No, free delivery in 14 to 28 days is included.
Does Dormeo Octasense pillow come with a trial period?
You can take advantage of 60 night risk free trial period.