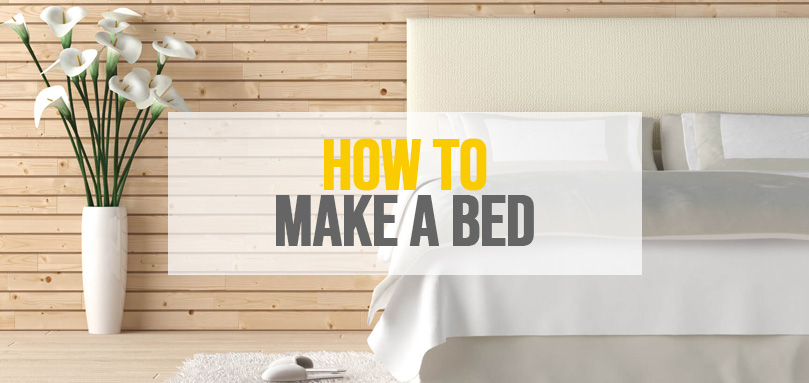 Learn How to Make a Bed and Which Parts to Choose in 2021
We all dream about making the perfect bed to come back to after a long, stressful day. It would be comfortable, look nice, and most importantly, you would sleep in it carefree. This time, we are going to give you a step-by-step of how to create the ultimate bed to sleep in. We know that this is a difficult task, so we did the research for you. And no worries – we've also included affordable options for any new homeowners and young couples that need to spruce up their bedroom! So, let's get down to it, shall we?
Whenever you're building something, you have to start at the base. That's why we are going to present to you some of the best bed frames there are. You are going to be able to order them online and they will be shipped and delivered at your doorstep. All of the bed frames are easy to assemble, and most importantly, are working really well with all kinds of mattresses.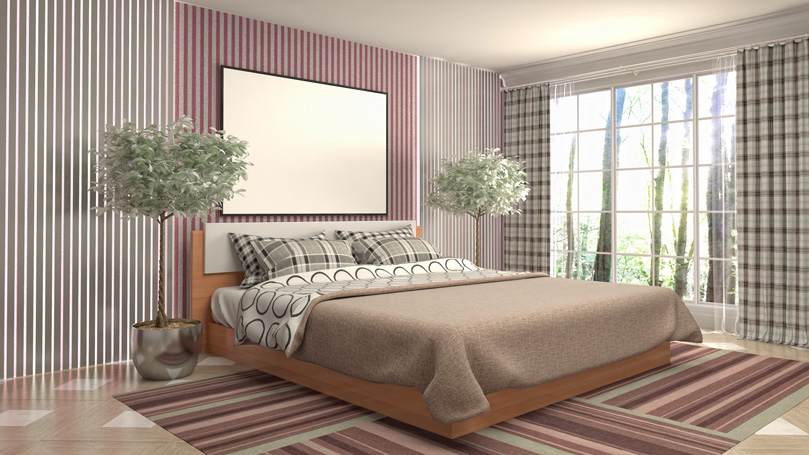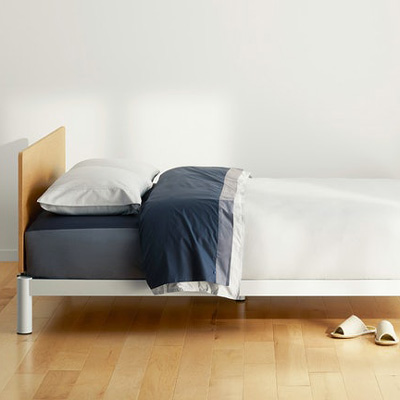 The Casper Platform Bed should be an essential part of your bed. It is sturdy, provides optimal comfort, easy to assemble, and it will last you a long time. The base is made from powder-coated, aircraft-grade aluminium – stuff that airplanes are made of! You can be sure that it can withstand pressure, weight and give bounce to your mattress. The bed frame is available in two colours (white & slate), and the headboard is optional! If you're not a fan of headboards, we got you. The bed frame comes with a 5-year limited warranty, there is free shipping and returns with UPS across UK, and the price is just right.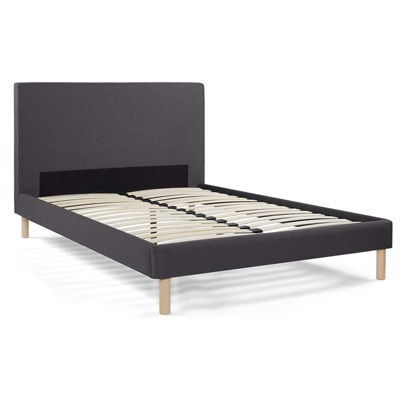 If you're looking for a much more affordable option, then we can't forget to mention the Otty Bed Frame. This bed frame has everything you need in just a fraction of a price you'd pay for a luxurious bed frame, but with no set backs. From high-quality rubber wood to a metal core that enhances structural support, each material used has been selected because of their strength and durability. It's compatible with all kinds of standard mattress sizes, as well as their signature Otty mattress.
The mattress is the most essential part of your bed. It has to create the perfect balance of comfort, support, durability and air flow. Choosing the perfect mattress can be hard because a lot of people have all kinds of preferences. However, we have found some mattresses that can definitely alleviate the way you sleep right now and create a comfortable space for you to rest in. These mattresses hit all of the marks and get our utmost praise.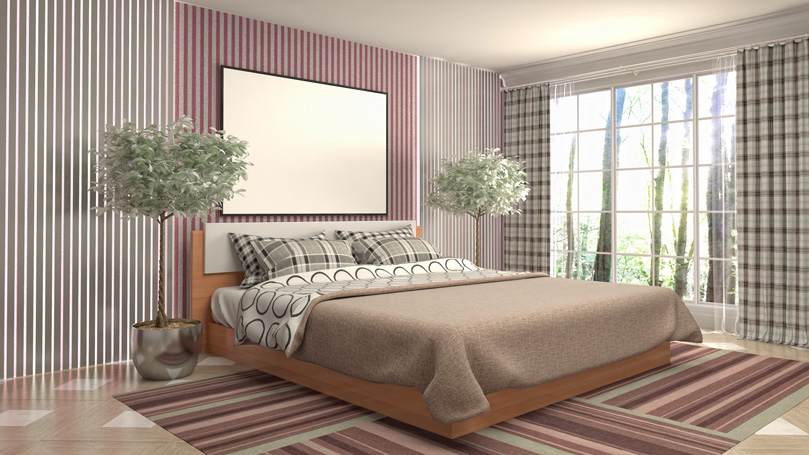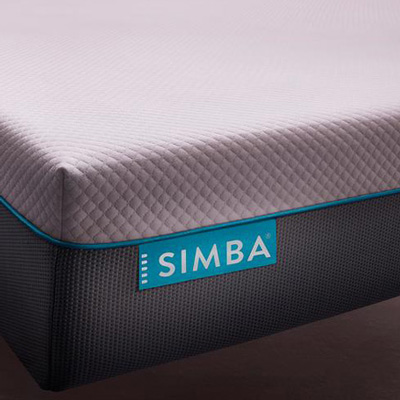 Many people can't make up their mind. Foam mattresses can be very comfortable but expensive, while spring mattresses may be affordable, but don't have the exact durability you might want. There are many perks, as well as downsides to both types of mattresses – but luckily, you can get the best of both worlds with the Simba Hybrid Mattress. The mattress is made with a unique combination of 2,500 conical pocket springs and responsive memory foam. It's breathable, it's soft, but not too soft, provides optimal support for the spine and most of all, comes in 12 different sizes so you can definitely match it with whichever bed frame you get.
Read our full review of Simba mattress here!
Casper essential
mattress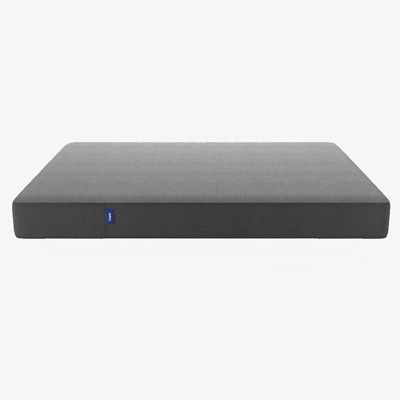 A more simple, affordable, but not less worthy of a mattress is the Casper Essential Mattress. We couldn't leave this list before mentioning this mattress because the quality and endurance of this mattress is unprecedented for such a price. This is a very cheaper option for new homeowners, young couples who just set out to live together, or just people who like to stay on the budget. Be mindful that a mattress is an investment as any other important one. You're going to sleep on that surface for a very long time, so you might as well make sure that it lasts you a long time and doesn't lose its beneficial properties. This mattress has got it all, at just a fraction of a price.
Recommended reading: 5 best cheap mattresses in UK
A mattress protector is definitely optional when it comes to buying new stuff for your bedroom. We wouldn't deem it completely unnecessary, though, because it can definitely elongate the "lifespan" of your new mattress. A mattress protector can add an extra barrier against moisture, dirt and bacteria, it's easy to maintain and wash, and it will definitely save you a lot of maintenance on the mattress. So, without taking much of your time on this category, we'll show you a selection of our favourite mattress protectors.
Best mattress protectors:
Eve Mattress Protector – The eve mattress protector uses a super soft cotton top layer with a Neotherm® coating. This clever combination not only protects your mattress from dust mites and spills, but also helps to keep things cool under the covers.
The Simba Mattress Protector – This deluxe mattress protector acts as a layer of protection against dirt and moisture, keeping your mattress in optimum condition for longer use. It's the perfect companion for the Simba Hybrid® Mattresses, but flexible enough to fit other kinds of mattresses too.
The Casper Mattress Protector – The Casper mattress protector is waterproof and keeps your mattress looking and feeling brand new by guarding against dirt, spills, and normal wear and tear. Its microscopic pores are small enough to keep spills out but large enough to let air in, so your mattress stays cool, clean, and comfortable.
We can't make the perfect bed if we don't add a mattress topper to it! In today's time, they are like the peanut butter and jelly. If you want to add an extra layer of softness and/or support, and want to elongate your mattress use, please consider buying a mattress topper. You definitely won't regret buying one because we're going to show you the best of the best mattress toppers there are. That way you'll be sure to have a safe purchase, be satisfied with the results and be set for good nights of sleep for a long, long time.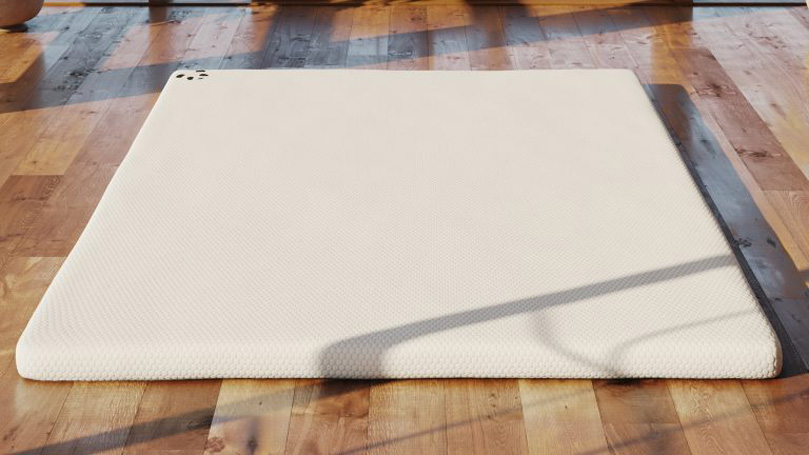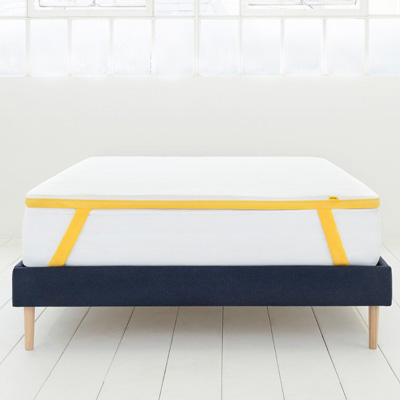 This is a high-end mattress topper that you definitely need. In case you want to freshen up your bed without having to go through the trouble of buying a new mattress, or travel a lot and need that extra layer of comfort wherever you go – or simply if you want to prolong the lifespan of your mattress. Buying this topper is never going to be a mistake, and we approve of it. The Eve mattress topper is resilient, durable, has optimal balance of support and softness, and is overall a high-quality mattress topper.
Read our in-depth Eve mattress topper review here!
Panda memory foam bamboo mattress topper
Panda Bamboo Memory Foam Mattress Topper is a highly breathable product that is both hypoallergenic and temperature regulating topper. The gel inside of this topper recognizes pressure and reduces the temperature in pressure effected areas. This means that without a mistake, Panda Mattress Topper will understand where your body is when you move and toss during the night, and cool down those exact areas.
This mattress topper has a third-generation memory foam layer that is designed to reduce pressure and pain in upper and lower back areas. Panda Mattress Topper [Read our full review] works like thin dense foam that gently molds to the shape of your body. This way, it puts your head and hips into optimal position and healthy alignment.
This is a great choice for those who suffer from allergies, have a sensitive respiratory system, parents who co-sleep with their children, elderly and people with chronic back and neck pain.
Let's talk about another essential part of your bed, and that's the pillow. A right pillow can make a world of difference when it's time to go to sleep. Paired with the right mattress and maybe a mattress topper, you can create the perfect environment in which your body can rest and relax completely while you're asleep. Choosing the right pillow can be hard but we managed to create a really admirable list of both luxurious and affordable pillows you can find online. Let's take a look at our absolute winner.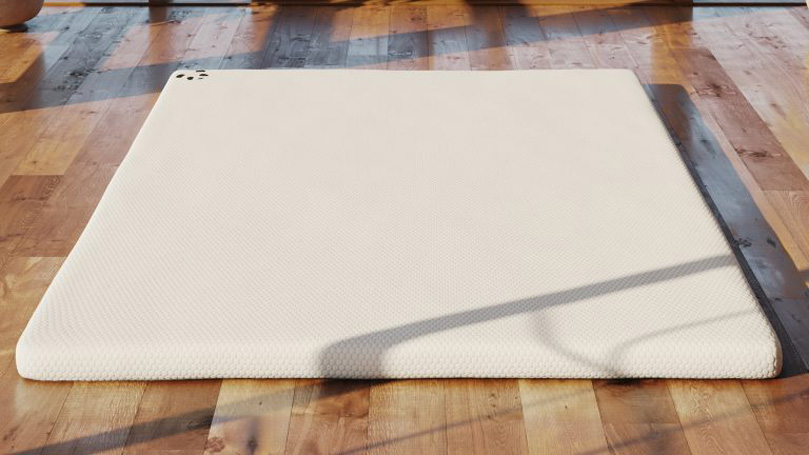 Panda Memory Foam Bamboo Pillow
We know that we already talked about the Panda mattress topper – but we can't forget that best things come in pairs! This pillow should be considered an essential part of your bedroom because it's just that awesome. Panda is oriented towards the production of luxurious and durable products that promote a healthy lifestyle and care for our environment. Panda manufactures their own products using bamboo viscose fabric. They bring this healthy, natural and eco-friendly material from the exotic forests of Southeast Asia, right to your bedroom. The bamboo is a renewable product and does not have any negative effects on the wildlife and ecosystem!
Recommended reading: 5 best pillows for side sleepers
Panda Bamboo Pillow is suitable for:
Those with Neck issues
People with Allergies caused by dust mites
Sleepers suffering from Respiratory problems
Sleepers who change sleeping positions often
Elderly Sleepers
Young Sleepers
Read our detailed review of Panda Bamboo pillow here!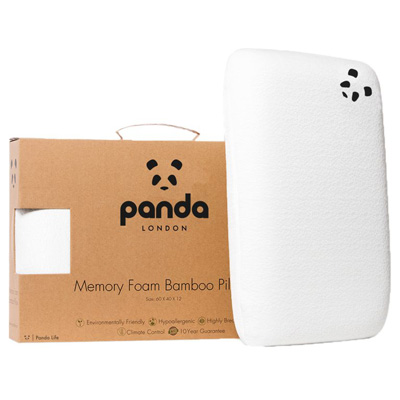 If you want your bed to be complete, you also have to add some finishing touches. You can order online some awesome sheets, 
bedding
, pillow covers and blankets and throws to make it look perfect. But, we also can't forget to mention that a good duvet can also make a world of difference. That's why we recommend some of these special duvets:
The Eve Microfibre Duvet – A light, fluffy duvet that feels like a down duvet but has temperature regulating features.
The Simba Hybrid Duvet – An all-season duvet with OUTLAST technology which keeps you warm at winter and cool at summer.
The Cloud Duvet – Panda's innovative microfibre duvet with their signature, extremely breathable bamboo cover.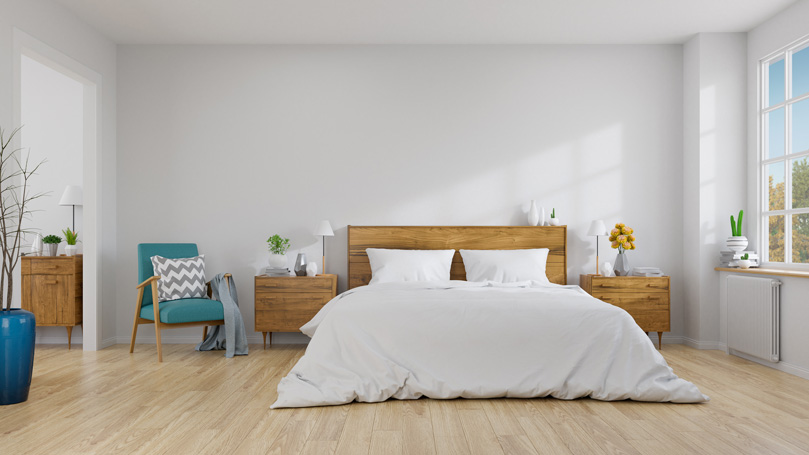 And here we are! We have a whole bed!
When you have to create a whole bed from scratch it can be hard. You have to think about measurements, budget, how it's going to fit inside your bedroom, and a whole bunch of other stuff. Luckily, we tried to create some options for you to choose from, and here you can easily order any item from our list online, try it out and see for yourself that it's top-notch quality. If you'd like to see more tips on how to create a perfect bedroom, check out our 10 more tips for creating the perfect bed. We hope that you will soon be able to doze off into the Dream Land carefree with some of the best bed gear on the market.