How To Transport Bed Frames Properly?
Who says learning how to transport bed frame has to be a chore?
Preparing for the upcoming move can be excruciating if you don't know how to do it properly, especially when it comes to how to transport bed frame or other chunky objects. But, don't worry – we're here to help.
Today, we've prepared an extensive guide or a "how-to", if you will, that will help you change households or apartments with ease. From what you need to know beforehand, to the type of truck you'll need and how to pack everything – this guide has got you covered.
Keep reading to learn more about how to transport a bed frame, a box spring, a bed base, a headboard and mattresses and begin the moving process without any trouble.
Add a header to begin generating the table of contents
Hiring a professional company or DIY
When it comes to something as important (and difficult) as moving your household, you have two options – do it yourself or hire professional movers to help you out. And while the first option might sound cheaper, in the long run, it's almost always better to go with the second one – hiring movers.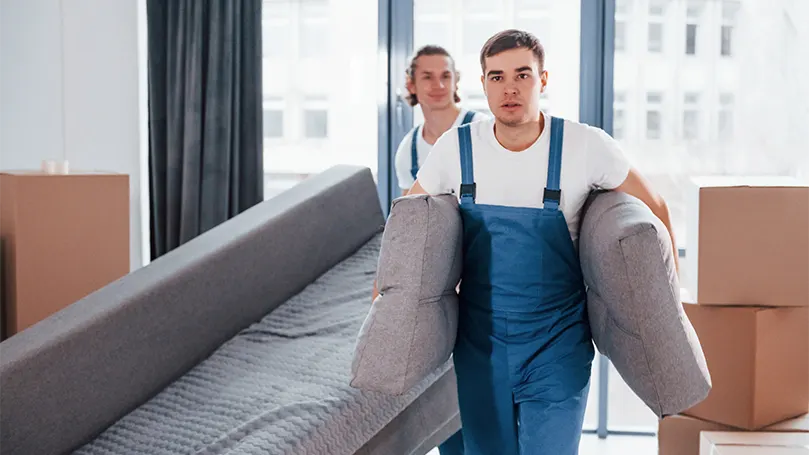 Why? Because professionals know exactly what they're doing and they will save you a lot of time, energy and money that you would've otherwise spent on fixing things that you've broken while trying to move a bed (or an entire household) all by yourself.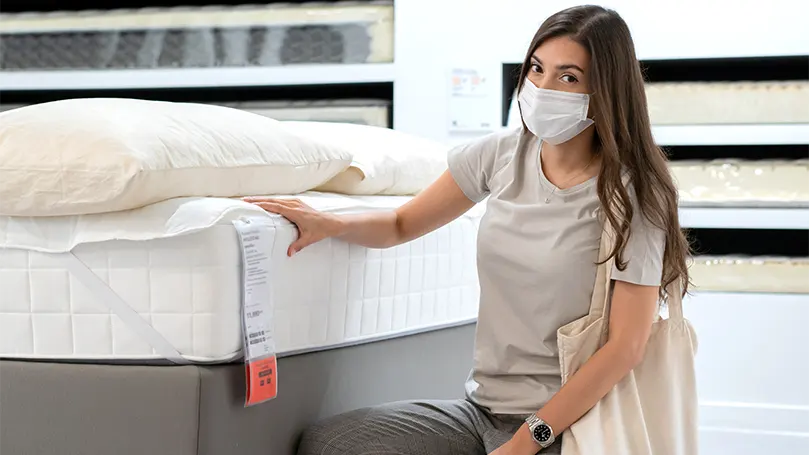 However, we understand that some people prefer to do things on their own and that's perfectly fine. If you decide to go down that road, make sure to educate yourself on bed frames and how to transport before even starting the process. And, prepare yourself for some heavy lifting.
What do you need to know before transporting a bed frame?
Before you begin moving and before we get into the nitty-gritty of how to actually transport your bed from one place to another, there are a few things you need to take care of and know beforehand. Let's go over them quickly so that you can be prepared for everything.
Keep mattress & springs away from water
This is probably the most important thing on the list. Water and mattresses don't mix well and you definitely don't want your mattress to get wet, stinky and mouldy while you're in the process of moving it. Trust us, you won't be able to clean your mattress properly after it gets mouldy.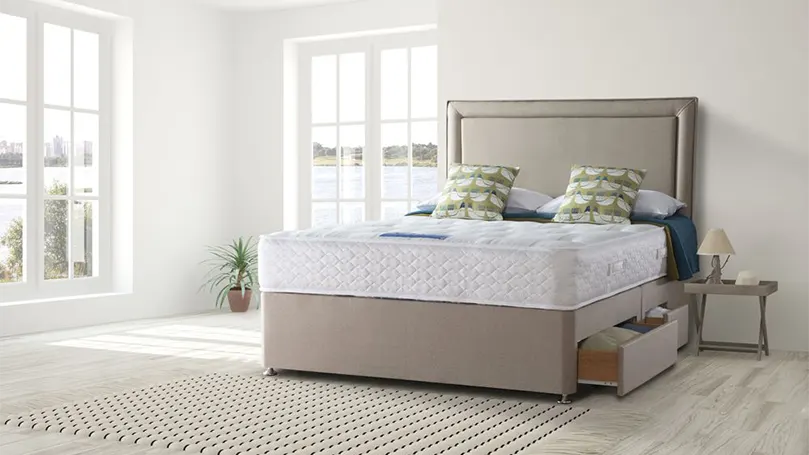 The same goes for springs. Keep them away from water at all costs because if they get wet, they will rust and you'll have to replace the whole mattress which is probably going to blow your moving budget.
Ask friends to help (you'll need them)
Moving is not exactly a one-man job, especially when it comes to something as big and heavy as a bed frame. So, before you start the process, make sure to ask your friends or family members for help.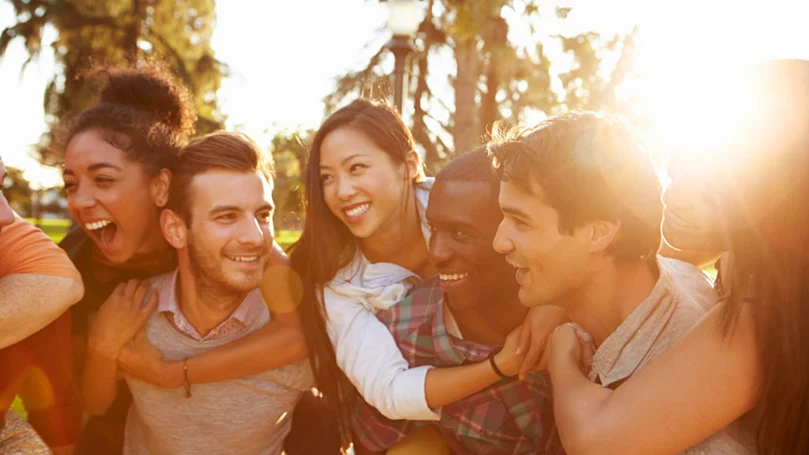 You'll need at least two additional people to help you move the bed frame and if you can, try to find three or four. The more, the merrier. Not only will it be easier on everyone's backs – but it'll be more fun. You can make a day out of it.
Wrap and bubble wrap everything
Another important thing you need to do before moving your bed frame is to wrap everything. This includes the bed frame itself, the headboard, the footboard, the mattress and anything else that might be attached to the bed frame.
Wrapping everything will not only protect your belongings from getting damaged but it will also make it easier for you to move them around.
What type of truck do I need for transporting a bed frame?
The type of moving truck you'll need for transporting a bed frame depends on the size of the bed frame and how much stuff you have to move in total.
If you have a Super king or King-size bed frame (or even a Queen-size bed) you'll need a medium to a large-sized truck. However, if you have a Single or Double-sized bed frame, a small to medium-sized truck should suffice.
As for the amount of stuff you have to move, it's best to overestimate the size of the truck you'll need so that you don't have to make multiple trips. It's better to have too much space than not enough. In other words, if you're not sure – rent a truck or moving van. A pickup truck might be too small.
Moving a headboard is actually much easier than you might think. The first thing you need to do is to detach it from the bed frame. Once you've done that, wrap it in bubble wrap and/or blankets and secure them with tape. You can even use foam noodles to protect the edges. After that, all you have to do is lift the headboard and put it in the truck. Make sure to put it in a safe place where it won't move around too much and get damaged.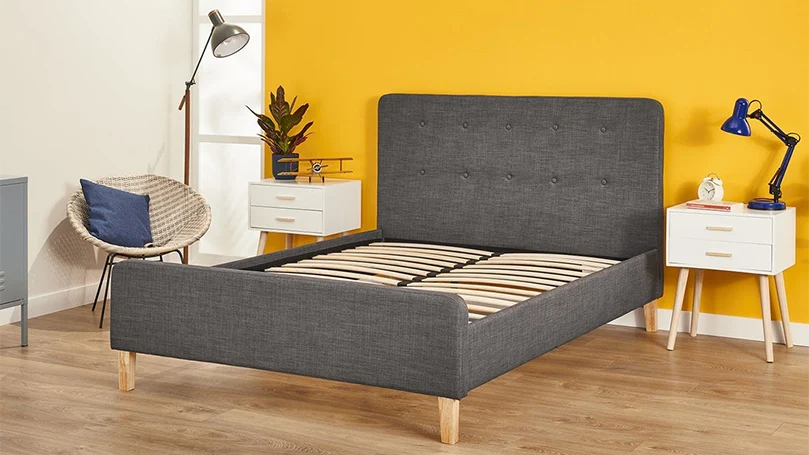 The process of moving a footboard is very similar to moving a headboard. The first thing you need to do is to detach it from the rest of the frame and then wrap it up in bubble wrap and/or blankets. Secure everything with tape and then lift the footboard into the truck. Again, make sure to put it in a safe place where it won't move around too much.
Do I need a moving container?
Whether or not you need a moving container depends on whether or not you need to store your bed for a few days or not. If you do, then it's best to get a container so that you can store everything in one place.
If you don't need to store your bed, then you probably won't need a container. In that case, you can just transport everything in the truck without any problems.
Shipping, costs & handling
The cost of shipping and handling a bed frame varies depending on the size of the bed frame and where you're shipping it to – but mostly the latter.
For example, if you're shipping an Emperor bed from London to Liverpool, it's going to cost more than if you're shipping a single bed from London to Dover.
As a general rule of thumb, the further you're shipping something, the more it's going to cost. So, if you're on a budget, you may have to cut costs someplace else.
As for handling, most transport providers and moving companies that ship furniture will include the cost of handling in the total price. However, it's always best to double-check with the company beforehand so that you know for sure. Also, keep in mind that if you're also hiring the moving company to disassemble, pack and then assemble the bed frame once delivered – it's going to cost extra.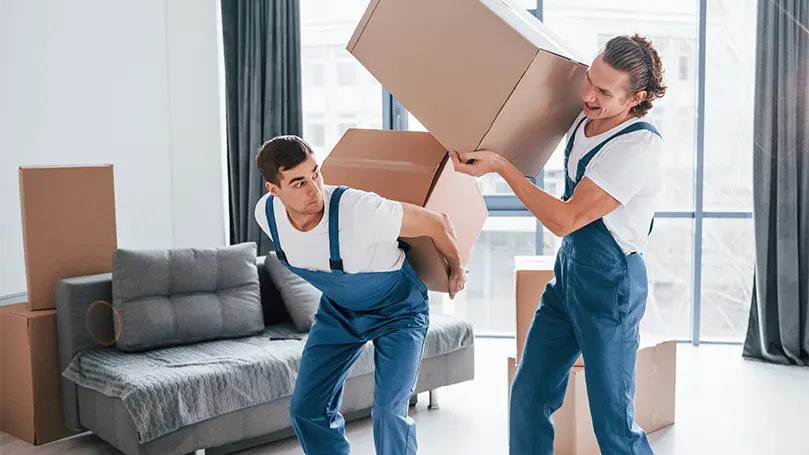 Overall, we can't really tell you a ballpark of how much the move is going to cost – especially with gas prices the way they are today. But, let's just say that London to Liverpool would be nearly twice as expensive as London to Dover. Also, short distance same city move should be most affordable.
The good thing is, any reputable transport provider will give you a free estimate or a quote before you even start disassembling your bed frame for transport, so you'll know exactly how much you're going to spend.
How to transport a bed frame step by step?
To dismantle a bed, you'll need the following packing supplies: a mattress bag, moving boxes, packing paper, bubble wrap, plastic wrap, paper wrap, packing tape, moving straps and probably a screwdriver. So, get your gear ready and allow us to show you how to properly transport a bed frame – step by step.
Strip the bed & remove all the bedding
This is to make the lighter, less bulky and easier to carry. You'll have to store these items separately, so get the sheets off the bed and move on to the next step.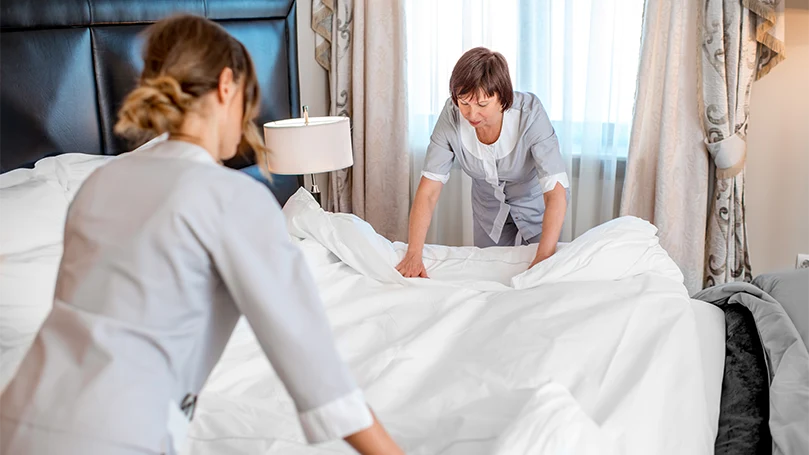 Remove the base & mattress
These are usually the heaviest parts of the bed. By removing them, you can easily reduce the weight by half, making moving a bed much easier. Most beds and bases can be disassembled, whether they're platform beds, ottomans, or even box springs, so if that's possible – do it. The less chunky the bed is – the easier the bed transport is.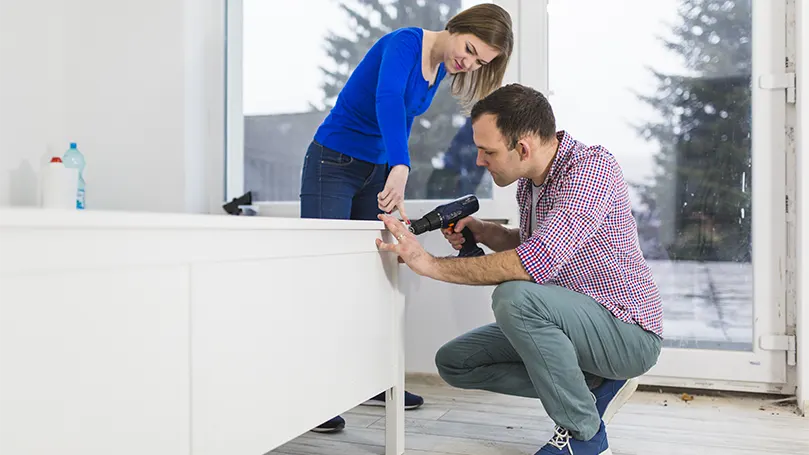 Remove footboard & headboard
These are typically the most delicate and most lovely parts of the bed. Thus, it is important that you are extra careful – especially when pivoting around the tight corners or when going down the stairs. Also, don't carry these all by yourself. Get at least two people to handle these.
Slats are usually made of wood (or sometimes metal) and they provide support for the mattress. thus, it is important that you remove them before transporting the bed. If you leave them in, they could crack, bend, or even outright break, so don't leave them in. Take them out, wrap them in moving blankets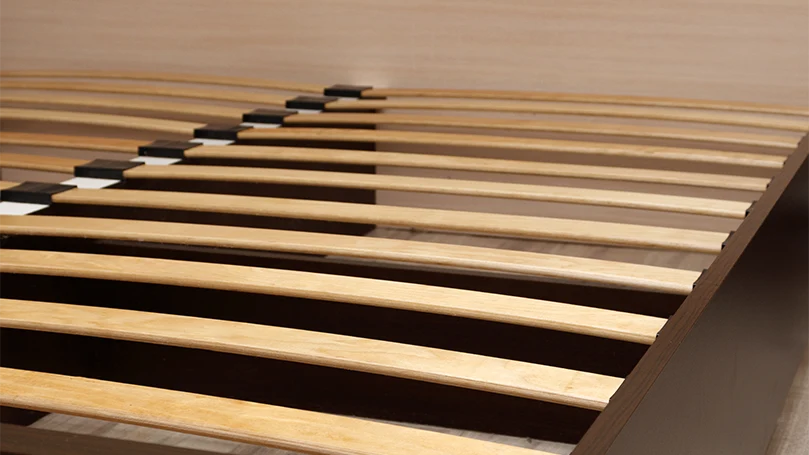 Collect all screws, locks and bolts
Make sure that you collect all the hardware of the bed. This includes nails, screws, bolts, locks and all that tiny stuff and put them in a plastic bag or any other sealed container. This will prevent you from losing them during the move.
Wrap the mattress separately
It doesn't really matter whether you have a King size mattress or a Single-sized one – wrap it. You can use a mattress bag, an old blanket or a sheet, newspapers – whatever you have. Just wrap it nice and tight to avoid any damage, secure the wrapping with packing tape and you should be done.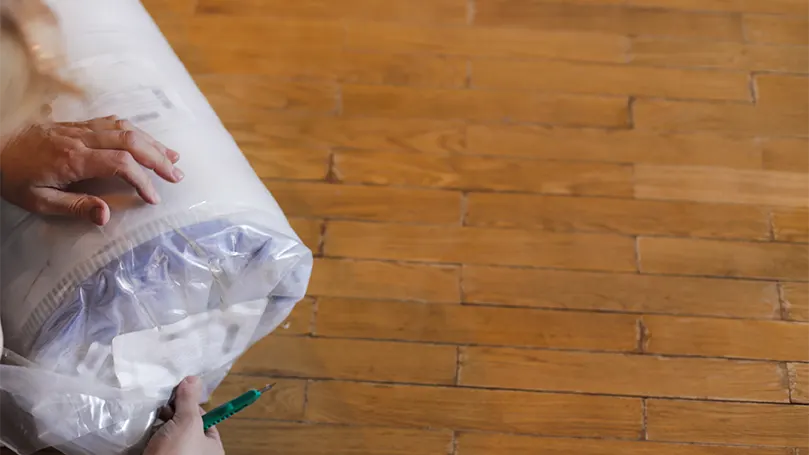 Bubble wrap everything else
As for all the other remaining bed parts, just shroud them up in bubble wrap and you're good to go. Your bedroom is packed.
As you can see, there are a few things that you need to do in order to properly transport a bed. By following the steps above, you can be sure that your bed will arrive at its destination safely and without any damage.