Coverless Duvet Dunelm Review - A Quilted & Soft Duvet For Toddlers
When you are expecting a baby, you need to buy so many different things for the first months of baby's life. Once the baby becomes a toddler, you will need some new things that the baby has not used so far, and one of them is a duvet. We tested one to help you choose only the best for your child and here is Coverless duvet Dunelm review.
Who is Coverless duvet Dunelm for?
Until your baby is one year old, he or she should not use any duvet, including this one, because there is a risk of suffocation and overheating. During that period, instead of a duvet, buy your child a sleep bag or blanket.
Coverless duvet Dunelm is for toddlers. It is good both for summer and winter. Although the TOG rating is 4 which is a summer duvet for adults, in the case of toddlers it will be suitable for the whole year. Until child turns 3, you should not buy duvet with higher TOG rating. This duvet is hypoallergenic so even if your kid suffers from asthma or allergies, it is completely safe.
Add a header to begin generating the table of contents
What do we use this product for?
We use Dunelm Coverless Star duvet for safe and pleasant sleep of our baby. It should provide a perfect temperature for the child, so that it is neither cold nor hot. We also use it to help toddlers sleep in a clean and hypoallergenic environment which is key to good health both now and in the long run.
We use it for suitable toddler TOG rating
We use it for hypoallergenic features
We use it for easy maintenance.
Features you should know about the Coverless duvet Dunelm
Duvet is not a complex product like a mattress, so there aren't that many important features. However, the following three are the most important features in our opinion that you probably want to know more about.
There is still no material in the sleep industry that is better for babies and children than cotton. Cotton is a supreme natural material that is soft and breathable, so your child will not sweat when sleeps covered with Dunelm duvet. 
It is very pleasant for the sensitive skin of a child, and it is important to check the origin of cotton to make sure that it has not been treated with chemicals. This duvet is made of 100% cotton and that is why it is so light. Cotton is also a very durable material, which you can wash numerous times without losing its characteristics.
In the previous paragraph, we mentioned how important it is to be sure of the origin of cotton. Cotton available on the UK market is in most cases completely safe, but when it comes to babies it is best to double check. Dunelm Coverless Star duvet is OEKO-TEX certified, which is a certificate that guarantees you there is no reason to worry. 
There are several different types of OEKO-TEX certificates and this duvet has a Standard 100 certificate, which means that it has been tested for harmful substances from raw materials to finish product. Also, this applies not only to cotton, but also to thread and all other parts.
Adults do not need to wash their coverless duvets that often, it is usually enough to do it once per season. But children can make duvet dirty in many different ways, so you will have to wash it every few weeks, maybe even more often. And especially because this duvet is coverless, it is important that it is machine washable. 
All you have to do is put it in the washing machine, wash it at 40 degrees C and then tumble dry on low heat. After that you can iron it on a cool setting. Voila! Duvet is completely clean again and gives hygienic sleep space.
Review of Coverless duvet Dunelm
Coverless duvet Dunelm is ideal for toddlers, which is the period between the first and third year. It has a TOG rating of 4 and that is TOG recommended for that age. The size available is Cot, which means for cot beds that are mostly used by toddlers. It is made of 100% cotton, so it is soft, light and breathable, which are the most important characteristics for duvet for children.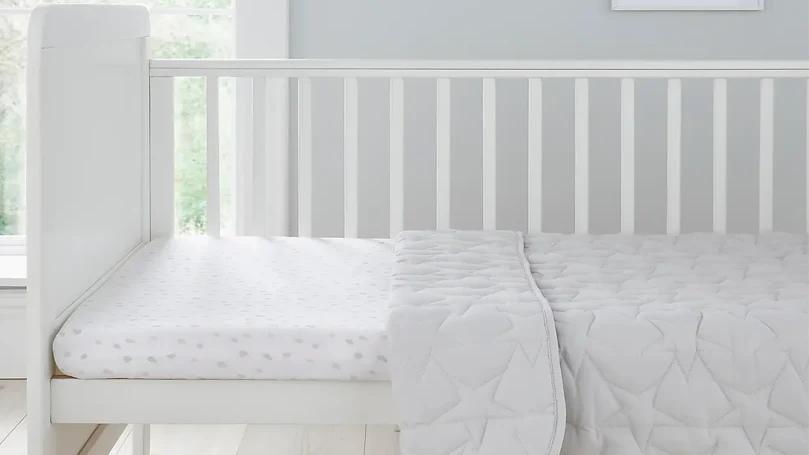 Dunelm has made sure to use only safe cotton that has a known origin, therefore product is OEKO-TEX certified. It is very durable, hence it will most likely last until the child outgrows it. It is full machine washable so you don't need duvet cover.
Size: Cot
Material: Cotton
Filling: Polyester
TOG rating: 4
Machine washable: Yes
Tumble dry: Yes
Warranty: N/A
Trial period: N/A.
All in one duvet
Perfect for toddlers
Machine washable
Soft & quilted.
No warranty
No trial period
Not for babies.
What we like about Coverless duvet Dunelm
Coverless duvet Dunelm is very soft, light and comfortable
It is convenient for both the child and you because there is no cover
Maintenance is easy, because you can wash it in the washing machine and dry it in a tumble dryer.
What we didn't like about Coverless duvet Dunelm
Most duvets do not come with a trial period, but it would be great if your child has a chance to try it
We are surprised that there is no warranty at all
Child must be at least one year old to use it.
What makes this product better than some other similar ones?
We think this duvet has no major downside and that is certainly something that makes it better than many other toddler duvets on the UK market. The OEKO-TEX certificate also makes this product better than some other similar ones. There are many more good coverless duvets on the market, like Night Owl Coverless duvet, Fine Bedding company duvet, Utopia Bedding Coverless duvet, but we really liked this one.
The impression is that it is very comfortable and so light that even a child will not feel its weight, but will be able to twist and turn in bed freely. We also like the fact that the machine is washable, which makes maintenance very easy. The price is affordable, and since the child will most likely use it for 2 years, then this is a worthwhile purchase.
How did we test the product?
There is only one size, and what you can choose is the colour. Light blue, light gray and light pink are available. Keep in mind that shipping is not free. You have to pay £ 3.95 for standard and £ 5.95 for express delivery. The Click & Collect option is available and free of charge.
It is always complicated when we have to test a product that is made for children, because it is clear that no one from our test team can cover with a duvet that is 100 cm x 120 cm.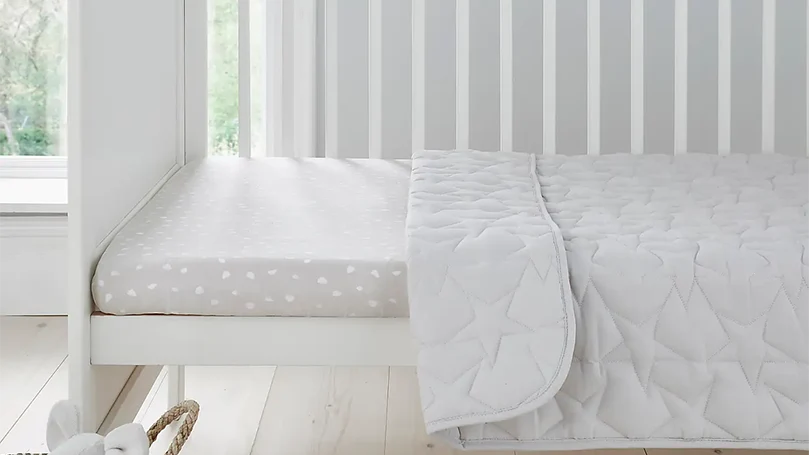 But it was enough to check the craftsmanship and other characteristics to see that this is a high quality duvet. Also, all members of the test team who have toddlers gave their children a try and the toddlers slept very comfortably.
The maintenance test passed smooth as well.
FAQs about your Coverless duvet Dunelm
It is natural that parents are always concerned about the well-being of their child and that is why they usually have additional questions for each product that their child will use. To wrap up this review, we will answer some of the frequently asked questions about Dunelm duvet.
Is Coverless duvet Dunelm good for winter time?
Yes, Coverless duvet Dunelm is good for winter time, as well as for other parts of the year.
Can I cover my baby with a Coverless duvet Dunelm during the summer time?
Babies should not use duvet, and if you have toddler, then our answer is yes, it is great for summer time.
How do I wash my Coverless duvet Dunelm?
You wash it in the washing machine, at 40 degrees C, and after you can use tumble dryer, but only on low heat setting.