What Is A Refurbished Mattress?
A refurbished mattress is a great way to save some money when shopping for a new sleeping surface! Even though it is not an entirely new mattress, it is still probably a much better mattress than you already have. Plus it comes at a bargain price!
Buying a new mattress does not come around cheap. Some of the premium mattresses could even set you back upwards of a thousand pounds. So, there has to be a better, more affordable way, right? Right. It's called a refurbished mattress.
A refurbished mattress is a mattress that has been used, done with, but has been renewed and repurposed for a second use. As you can probably imagine – that brings its price down quite a bit. But no worries – it comes in its plastic packaging or other type of original packaging that the brand uses.
You'll often find refurbished mattresses in second-hand or thrift stores, but sometimes, even reputable manufacturers and resellers sell some of them. In other words, you have options.
Now, we understand that you might have your doubts about previously used products, but that's why we're here. We'll teach you all you need to know about refurbished mattresses, where to get them, their pros and cons, and we'll even help you come to a decision whether you should get one or not.
Add a header to begin generating the table of contents
Are refurbished mattresses new mattresses?
Refurbished mattresses are not new mattresses but rather "undamaged mattresses". Think of them as certified pre-owned cars. They've been used by other people, but they're not your "regular" used products.
A refurbished mattress is a used mattress that's been inspected, repaired, cleaned, and approved for further use.
Most of the time, refurbishing is done by manufacturers or other professionals in the field. They'll take the mattress apart, see if there are any problems that need to be addressed with the inflated mattresses, fix those problems, clean the mattress thoroughly, and then they'll list it for sale.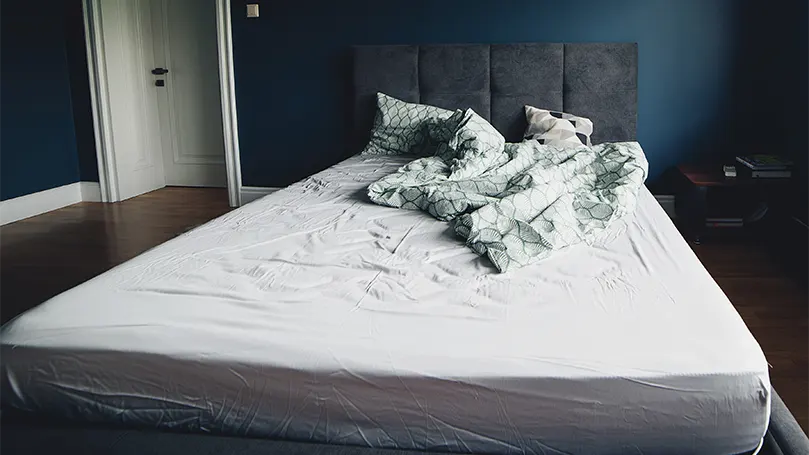 Basically, they're used mattresses with a seal of approval and quality and a lot of life left in them. Emma Original refurbished mattress/ Emma original renewed mattress, for example, has a seal of approval of a refurbished mattress. It means that this brand guarantees for the quality of the mattress and in case of any problem (which is not caused by human) will be addressed respectively.
What are the advantages of refurbished mattresses?
Just knowing what a refurbished mattress is will probably not have you itching to buy one. However, if you understand some of the advantages that come from owning one – you might just understand their appeal.
On that note, let's look at what refurbished mattresses have to offer.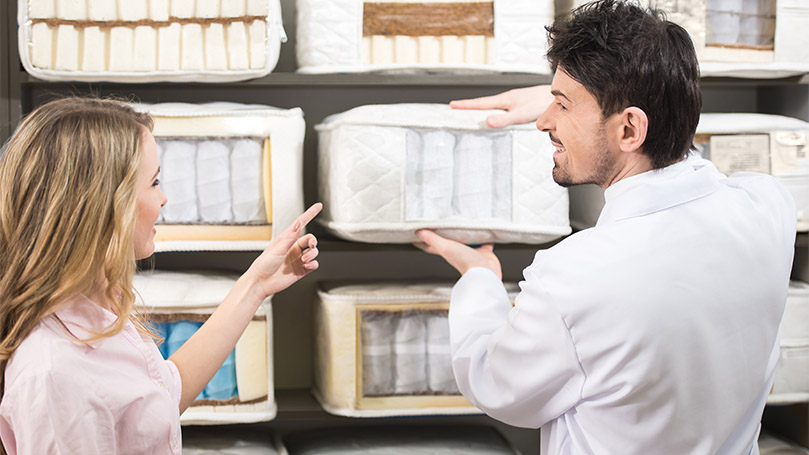 First, and arguably the biggest advantage, is the price difference between a new and a refurbished mattress.
In general, a refurbished mattress will often be more than 50% off compared to a new mattress. That is a major discount if you're interested in a premium mattress.
For instance, Simba Sleep, one of the most reputable companies in the business, is selling a refurbished version of their award-winning king-size Simba Hybrid Pro mattress at a 70% discount compared to the new mattress.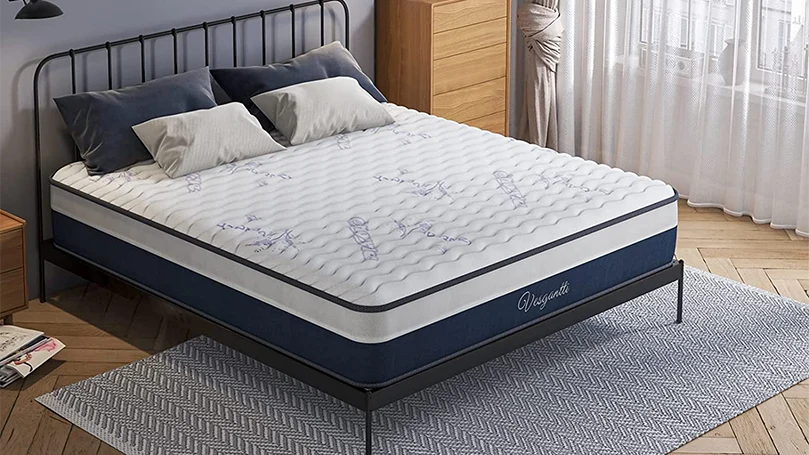 Because these mattresses have been previously used – they don't come in boxes.
That means you won't have to deal with plastic wrapping or discarding any of the other waste that usually comes with it.
Additionally, you won't have to deal with off-gassing because these mattresses lost their smell a long time ago.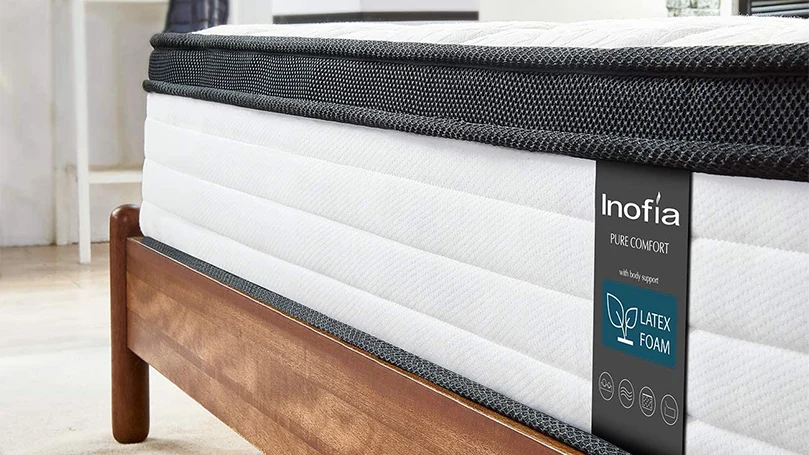 Aside from not coming vacuum-packed and wrapped in plastic, there is another aspect to these that makes them eco-friendly.
As you know, most of the materials used in the mattress manufacturing process are recyclable and reusable. However, people often don't recycle theirs, which results in a lot of waste.
Therefore, instead of piling on the waste, these mattresses are fixed and repurposed, and all of the useless parts are recycled.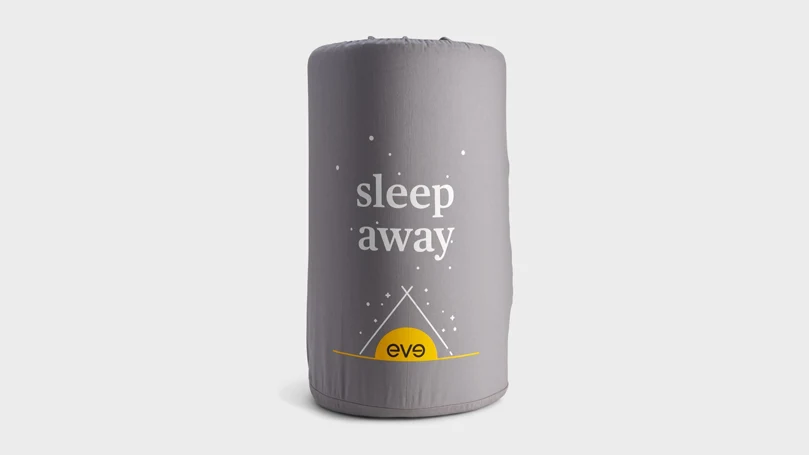 What are the disadvantages of refurbished mattresses?
As you'd expect, not everything's perfect with refurbished mattresses. Unless they're properly handled – these can be a bit of a problem.
Unless you properly clean and refurbish a used mattress, there is a chance that you might just end up with a mattress that's infested with bed bugs. Or a mattress that contains pet hair.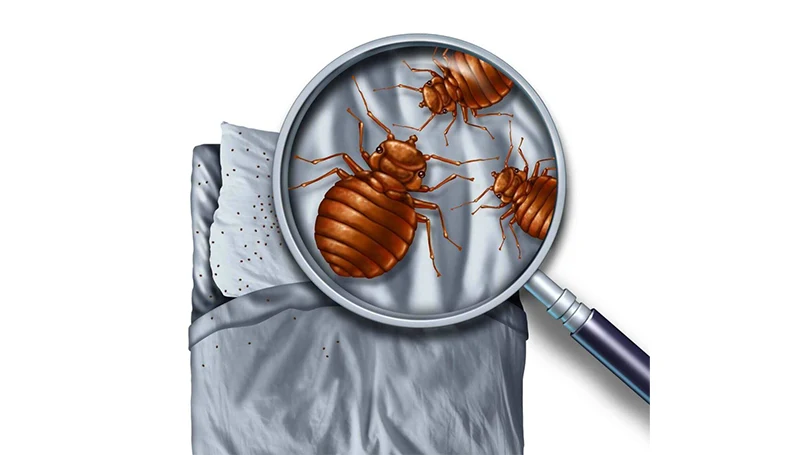 As you know, bed bugs aren't easy to get rid of. If you bring them into your home, there's a good chance that you'll have to find a new place to sleep until the exterminators do what they have to do. Still, this can be overcome with the new antibacterial cover that you can buy and ensure yourself a pest-free environment.
Another not-so-neat thing about these is that if they're not properly sanitized – there can be all kinds of nasty stuff underneath the covers.
Urine, dirt, fungi, body oils, even blood and faecal matter, could be found underneath the surface, and all of those could pose a threat to your and your family's health.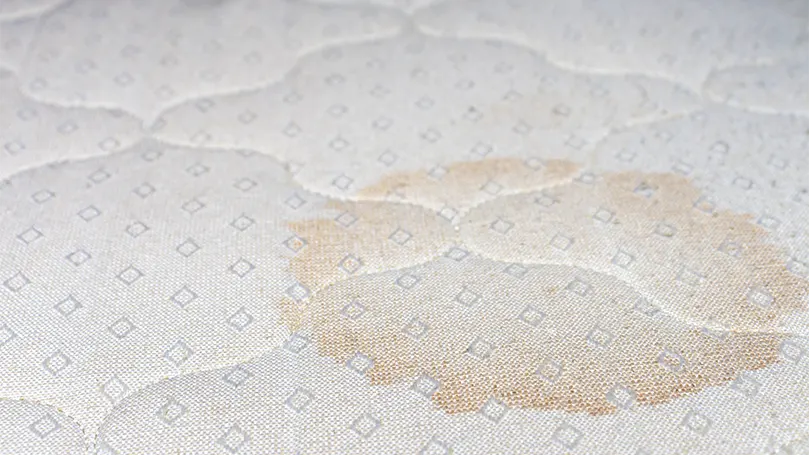 Finally, it is not uncommon for an improperly handled used mattress to be infested with bacteria.
Just like there could be traces of the aforementioned things – there could be traces of bacteria in there, as well.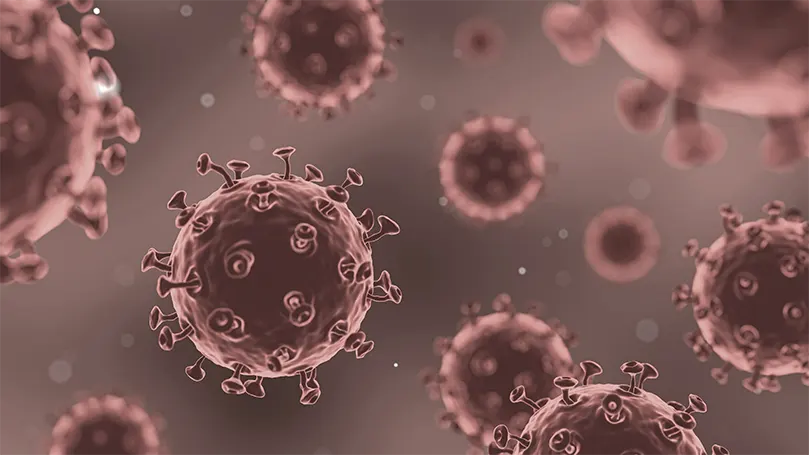 Luckily, we wouldn't worry too much about these. The reason for this is that the refurbished mattresses always come clean.
How to buy refurbished mattresses?
The best way to avoid all of the previously mentioned drawbacks and just enjoy the good stuff is if you do keep the following steps in mind.
The best, and arguably the only way to make sure you get an actual refurbished mattress is to buy from reputable stores.
Avoid thrift shops, garage sales, and second-hand shops at all costs. While you could get lucky and get a better deal on a good, clean mattress – there's no guarantee that it will go that way.
When shopping from a legit store – you can be certain of the quality.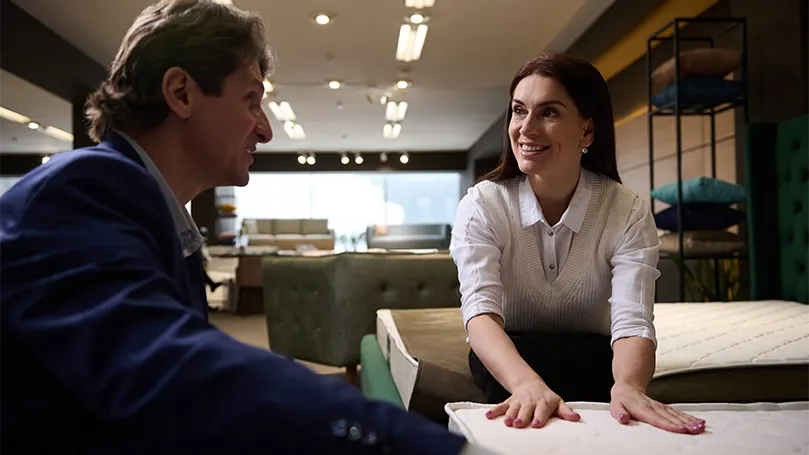 Purchase mattresses that have "refurbished" tag
You should only buy mattresses that come with a tag that says "refurbished".
That is the only, and we can't stress this enough, the only way for you to know you're actually buying a properly handled, cleaned, and genuinely refurbished mattress.
Where to find these? At reputable, legit mattress stores.
Double check if the seller cleaned the mattress
If you do decide to "risk it", which we urge you not to do, you should double-check to see if the mattress has been properly cleaned.
If the mattress comes with a removable, washable cover, as most modern-day foam or hybrid mattresses do – remove the cover and inspect the insides. Check for stains or smells, and if you don't seem to notice any, there's a solid chance that the mattress has been properly cleaned.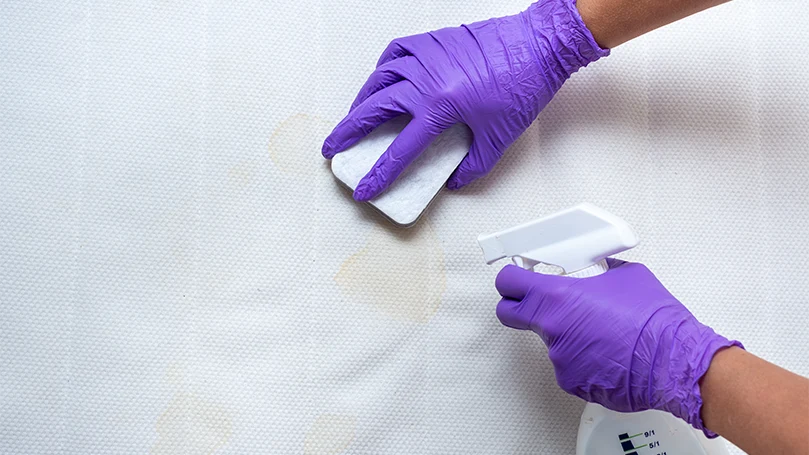 Inspect it once it arrives so you can return it if needed
If you buy from a reputable store, you will most likely get a trial period during which you'll be able to return the item free of charge.
Therefore, as soon as you get the mattress – inspect it. Start with the edge support first to see if it is going to suit you in the first place since edge support is one of the first things that people look for. Especially if you are buying a hybrid mattress.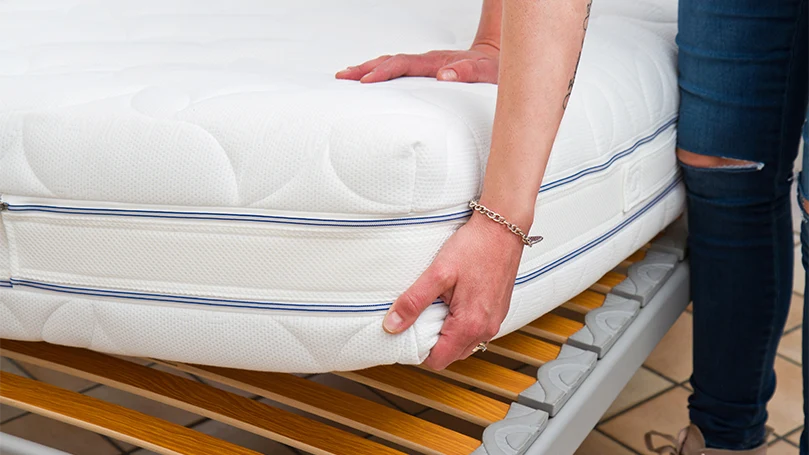 Do the exact same thing we said earlier, and test the mattress to see how it feels. If you're not enjoying it – don't hesitate to send it back. Free delivery and free returns are usually included in the price.
Should I go for a refurbished mattress?
Now for the final question – should you go for a refurbished mattress?
As far as we're concerned, there are some valid reasons why some folks could benefit from a refurbished mattress. Before anything – do know that all these must pass a stringent refurbishment process in order to be listed in the first place.
For starters, if the money's tight at the moment and you really need to get yourself a new mattress – go for it. You should be good as long as you follow our advice.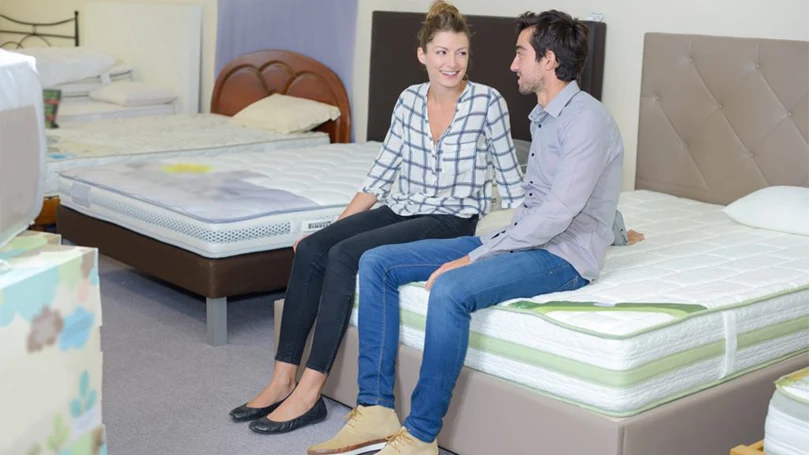 Additionally, if you're looking for an affordable mattress for the guest room – you're probably better off going with a refurbished mattress than you are with buying a new one. You'll save money, and since the mattress won't be used that often – you'll definitely get to rely on it for quite some time.
All in all, we don't mind refurbished mattresses at all. There is a market for everyone, and quite frankly, a refurbished premium mattress is often leagues ahead in terms of quality compared to a cheap, "budget-friendly" new mattress.
In the end, the decision is all yours, and we can't make it for you. If you want a new memory foam mattress – go and get it. If you want a refurbished one – do it. As long as you're smart with your shopping, we don't see what could go wrong. In the worst case scenario – returned mattresses can be refunded so you'll not lose your money in any way.