Sleepeezee Poise 3200 Mattress Review
People often make mistake and rather decide to buy a flagship smartphone they will change after two years or even sooner, than to spend the same amount of money on a premium mattress that will last for a decade and also significantly affect the quality of sleep and thus overall health status. Sleepeezee Poise 3200 mattress is a premium quality mattress that will offer you a luxurious sleep experience if you are willing to spend money on it.
Who is Sleepeezee Poise 3200 mattress for?
Although information about Sleepeezee Poise 3200 mattress being better for stomach and back sleepers, can be found in several places on the Internet, because it is potentially too firm for side sleepers, we do not agree with that. We believe that this mattress is suitable for all sleep positions. This is a great example of a medium firm mattress that gives you the most important things needed to sleep comfortable in every sleep position.
Due to the very good air circulation as well as due to the hypoallergenic material, this mattress is recommended for hot sleepers and allergy sufferers, as well. This leads us to the conclusion that although there is certainly someone to whom it will not be ideal, there is no larger group of people to whom it will certainly not be suitable.
Add a header to begin generating the table of contents
What do we use this product for?
We use Sleepeezee Poise 3200 mattress for restful night sleep and superior body support. Also, we use it to avoid sweating and restless nights even during the summer, because it has air vents that we will talk more about in the next part of our review.
We use it for comfort
We use it for pressure sensitive support
We use it for pressure relief
We use it for hypoallergenic properties
We use it for breathability.
Features you should know about Sleepeezee Poise 3200 mattress
Sleepeezee Poise 3200 mattress is a very complex product, so we have singled out as many as eight features that we think you should be familiar with.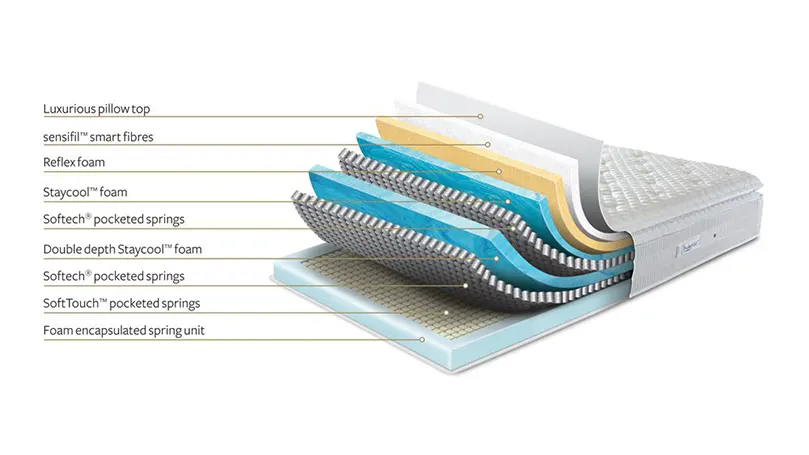 The depth of this mattress is 36 cm (about 14.2 inches) which puts it in the category of very deep mattresses. We can say this is one of the deepest on the market. In general, all mattresses that are over 30 cm thick are considered very deep, and this one is as much as 36 cm thick.
This thickness means that even very heavy people will be able to sleep on it comfortably because it has a plenty of space to compress without getting too thin giving superbly cushioned feeling. It is equally comfortable for people with lower BMI.
From 36 cm of this mattress, 6 cm is Staycool Gel. This innovative gel has multiple roles in the Sleepeezee Poise 3200 mattress. As its name suggests, it primarily serves as a cool alternative to memory foam and latex because it offers thermal control qualities. Unlike these two materials, the gel will never get too hot and you will be comfortable sleeping even during the summer.
But Staycool Gel is not implemented only because it aids temperature regulation. It is also part of a larger comfort layer consisting of reflex foam and other materials that has the role of making your sleep very convenient.
Most often when we test a mattress, we rank it on a firmness scale of 1 to 10 according to the average body weight, because the firmness rating always differs according to the body weight of the sleeper. This mattress is medium firm, 5 on a scale from 1 to 10. It is not too soft which makes it suitable for stomach sleepers, and it is also not too firm, so side sleepers can sink enough to avoid shoulder and hip pain.
If you have an average BMI, we expect the firmness of this mattress to suit you. But it will also be suitable if you are heavier, as we have already said, thanks to the depth of this mattress. Very light people may find it a bit firm, closer to medium-firm than medium, but it will be a very small percentage of customers.
If you've ever slept on a mattress that perfectly contours to your body shape, provides support, comfort and pressure relief, it's very likely that it was a pocket springs mattress and not a cheaper alternative such as the open coil spring system. This mattress has as many as 3200 SoftTouch and SoftTech springs which is much more than average spring mattress.
Springs will respond to your every move and adjust support accordingly. That is why it is a great choice for couples, because it does not transfer motion. The spring system is encapsulated in foam which provides edge to edge support. Therefore, you can use the entire surface of the mattress, not just the middle.
Soft & hypoallergenic knitted cover
The cover does not deviate from the overall quality of this product. We have supreme spring system, high-quality comfort layer and micro quilted cover. Cover is very important for every mattress because it has to be soft, comfortable and durable.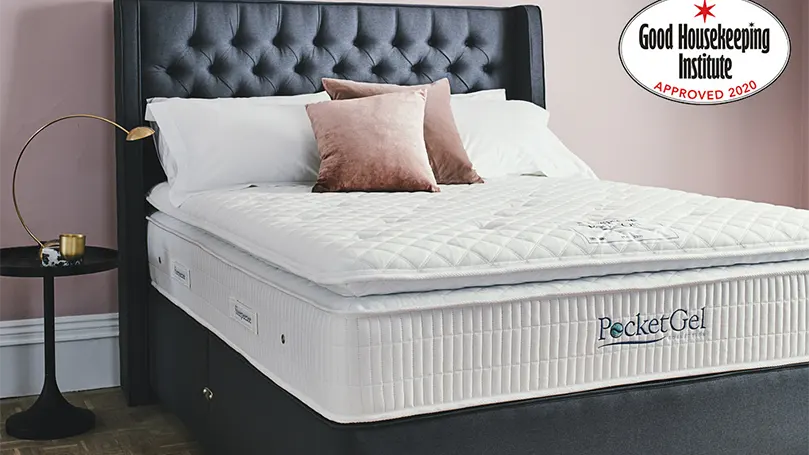 Quilted, knitted cover will last a long time because it is made of top quality material and it is processed so that you will not notice wear and tear for years.
We from The Sleep Advisors prefer when the mattress is double-sided because it prolongs its service life, but we knew that is not possible in the case of this mattress, so we won't mention being single-sided as downside.
Since it has a comfort layer made of gel and other materials, it would not be possible to be double-sided. Being single-sided means it is easier for you to move this mattress, since it needs to be rotated rather than flipped. Durable handles are there to make rotating very easy.
Side vents for improved ventilation
Sleepeezee Poise 3200 mattress is built to be breathable, and breathability is further enhanced by chrome side vents. In addition to further improving breathability, side vents have the role to manage moisture levels and also to prevent heat retention. Side vents are barely noticeable, so they do not spoil the look of the mattress.
5-year guarantee & 60 night trial
It is necessary to try the mattress for at least a month before you can decide whether you want to keep it. So you will be glad to hear that you can use Sleepeezee Poise 3200 mattress for 60 days and judge it for yourself. If it is not comfortable enough for you, you can replace it.
It comes with a 5 year warranty, which means if anything happens to it in the next 5 years, it will be replaced. Of course, if damage is not consequence of your mistake. It is good to know that you are covered over the next 5 years, although in this price range some manufacturers offer 10-year warranty and even longer.
Review of Sleepeezee Poise 3200 mattress
Sleepeezee Poise 3200 mattress is a high end mattress suitable for all sleep positions. It is one of the deepest mattresses on the market, it is 36 cm deep. On a firmness scale of 1 to 10, it is around 5, which means mattress tension is neither too firm nor too soft. At the same time this mattress provides support, pressure relief, contouring and comfort. Also, it is a great choice for couples due to motion isolation. All these performances are possible thanks to 3200 pocket springs over which there is a comfort layer made of 6 cm gel, as well as other materials such as highly adaptable reflex foam.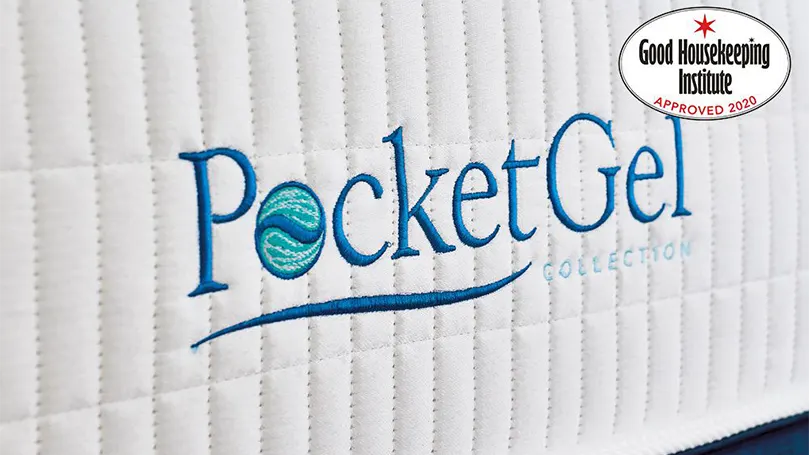 The gel in combination with air vents provides a perfectly cool sleep environment. The mattress is hypoallergenic and completely safe, it is also approved by the competent institutions. You can try it for 60 nights to see if it suits you, and it comes with a 5-year warranty.
Type: Hybrid
Firmness: 5/10
Mattress depth: 36 cm
Warranty: 5 years
Size: Single, Small Double, Double, King, Super King.
High quality materials
High level of breathability
Made in the UK.
Expensive when compared to similar products
Non-removable cover.
What we like about Sleepeezee Poise 3200 mattress
The balance between comfort, pressure relief and support deserves 10 out of 10
Cooling gel foam plus air vents will make it comfortable even for hot sleepers
It is tried and trusted by experts at the Good Housekeeping Institute as well as the National Bed Federation.
What we didn't like about Sleepeezee Poise 3200 mattress
If it is not on sale, only the single size costs less than four digits, which is too expensive for many customers, but those who decide to buy it will not go wrong 
Maintenance would be easier if the cover is removable
Although we expect it to last you a long time after the 5-year warranty expires, we believe that a product with this price tag should have a 10-year warranty.
What makes this product better than some other similar ones?
When we test a mattress that is fantastic in as many areas as Seepeezee Poise 3200 mattress is, it is virtually impossible to single out one or two things that make it better than some other similar ones. This is one truly divine pillowtop mattress. 
The combination of comfort and support will not leave anyone indifferent. Whether you sleep on your back, side, stomach or you are a combination sleeper, this mattress will significantly improve the quality of your sleep. It will give you the support, pressure relief, comfort you need, and partners will no longer wake each other up. It is cooling so you will not wake up sweaty during the summer too.
How did we test the product?
We also want to explain to you how we tested the product. We will explain all the steps we have taken to create this review. Of course, we first had to order a product. When you order, you will see that you have a free standard delivery service for the working day of your choice. Also available is an upgrade to two man delivery to the room of your choice for free. You can pay extra for delivery on weekends and to take your old mattress.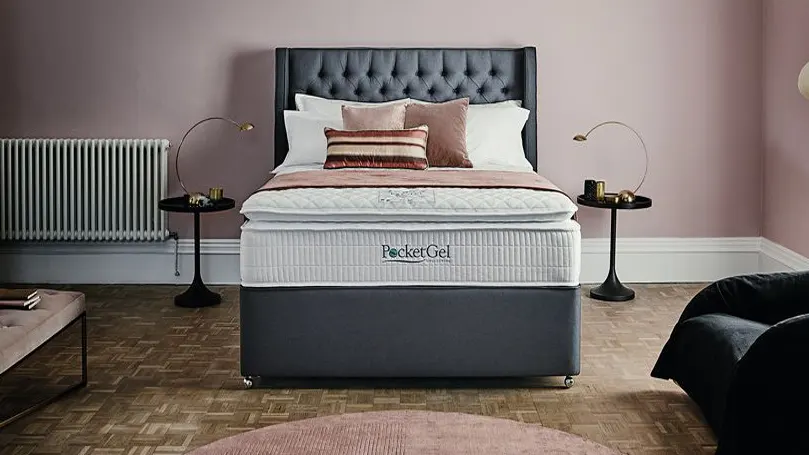 When the product arrives, in this case the Sleepeezee mattress, we first check every millimeter to check for any damage in transport and whether the manufacturer has paid attention to all parts of the product. We then perform a durability test, which includes a roller test for mattresses. We perform a maintenance test when the mattress or other product has a removable cover, so in this case we skipped that step.
When we have done all this, a part of our test team specialized in mattresses takes over the mattress and starts testing it as part of consumer quality assessment tests. The tests take several weeks. It is first necessary for the testers to get used to the mattress, and only then do they begin to evaluate the various characteristics. In the end, you get an in-depth review based on testing that lasted almost a whole month.
FAQs about your Sleepeezee Poise 3200 mattress
We hope we have provided you with ample information, and in the end it remains to give you answers to the frequently asked questions about this product
Is Sleepeezee Poise 3200 mattress suitable for side sleepers?
Yes, we consider it totally suitable for side sleepers, except for maybe side sleepers with extremely low BMI.
Is Sleepeezee Poise 3200 mattress good for back and stomach sleepers?
Buying Seepeezee Poise 3200 mattress will be great decision for back and stomach sleepers, since it will give them everything they need for comfortable night's sleep.
Should I sleep on Sleepeezee Poise 3200 mattress if I suffer from back, neck or hip pain?
Thanks to the layer of gel foam, this mattress will significantly alleviate pain in back, neck and hip area.
How do I clean my Sleepeezee Poise 3200 mattress?
Cover is not removable, so use bed sheets to keep it clean and if you notice any stains, spot clean them with lukewarm water and mild detergent.
How long will Sleepeezee Poise 3200 mattress last to me?
Considering overall quality of this product, we wouldn't be surprised if it lasts even more than a decade.