Duvalay Mattress Topper Review
A mattress topper can literally transform your mattress. You can use the mattress topper to improve an old mattress that is no longer as comfortable and supportive as it once was, or to make a new mattress that did not meet your expectations more comfortable. Either way, you can greatly benefit from a mattress topper. We tested Duvalay mattress topper and here is our review.
Who is Duvalay mattress topper for?
As we have already mentioned, Duvalay mattress topper and all other mattress toppers are for those who are not happy with their current mattress and do not want to buy a new one. This topper is better for side and back sleepers than for stomach sleepers.
It is great for allergy sufferers, as both cover and core are hypoallergenic. Breathability is fine, although we can't say it's cooling, so hot sleepers have to decide for themselves.
Add a header to begin generating the table of contents
What do we use this product for?
We use Duvalay mattress topper to improve our current sleep surface. We primarily use it to get softer, pressure relieving surface, but it improves support too. Also, the topper will give us a clean sleep surface because the cover is washable.
We use it for softness
We use it for pressure relief
We use it for additional support
We use it for hypoallergenic properties.
Features you should know about Duvalay mattress topper
We have singled out only three features you should know about Duvalay mattress topper, as this is a very simple product – yet, it will give you many good nights sleep. However, this does not mean that it is not great, on the contrary. But most foam mattress toppers are simple and all you need to know are the basic features.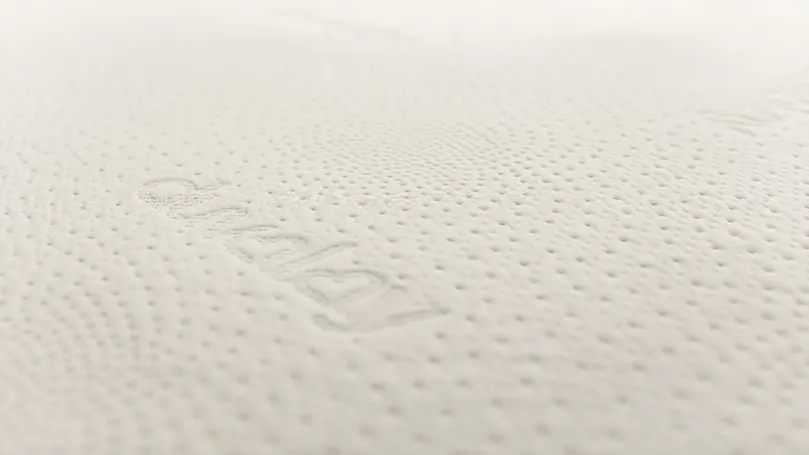 Premium memory foam - Silver & Gold memory foam selection
Memory foam was created by NASA in the 1960s to make journey into space more comfortable for astronauts. After some time, memory foam became available for mass use and has been the most popular sleep material ever since.
Duvalay mattress topper is 100% foam, and what is interesting and we do not find often is that you can choose between two types of foam – Silver and Gold. You have to pay additional 65 GBP for Gold foam. Firmness is what is different between these two foam types. Gold foam is firmer, but not significantly, so it is ideal for those with back problems, but probably still too soft for most stomach sleepers. Silver is not super soft memory foam, but it is still quite soft.
Since Duvalay mattress topper is the best for side sleepers, they will be delighted to hear that this topper is pressure relieving. People who sleep on their side often have problems with pain in the shoulder and hip, so it is very important that they do not feel tension in the pressure points.
Pressure relief is generally one of the main characteristics of memory foam, but this is not always the case, as firm, high density memory foam is nowhere near as pressure relieving as Silver and Gold foam featured in this product.
Washable & removable cover
Sometimes it is a bit tricky to put bedding over a mattress topper and that is why many choose to sleep on a topper without bedding. This cover is made of a blend of polyester and viscose. It is very soft and comfortable.
Also, it is removable and machine washable. This allows you to use it without bedding, because you can wash it whenever you want. Wash it in the washing machine at 40 degrees Celsius without the use of bleach. This is very important for all allergy sufferers, because they will be able to wash it and thus prevent dust mites and other allergens.
Review of Duvalay mattress topper
Duvalay topper is a 5 cm thick memory foam mattress topper. It is available in two versions – Gold and Silver. Gold and Silver are actually the types of foam you can choose from. Gold is a premium foam, which is a medium firm and is ideal for back sleepers. Although the manufacturer thinks it is suitable for front sleepers, we believe that Gold foam is not ideal for front sleepers either.
Silver foam is soft and it is certainly not for front sleepers, but it will be well-liked by side sleepers. The Gold version is more expensive, and whichever you choose you can count on comfort, support and pressure relief. The zipped cover is easily removable and machine washable. The mattress topper is hypoallergenic and available in 5 sizes.
Type: Memory foam
Firmness: 4.5/10
Depth: 5 cm
Cover: 67% Polyester, 29% Viscose, 4% other fibres
Size: Single, Small Double, Double, King, Super King.
What we like about Duvalay mattress topper
The option to choose between Silver and Gold foam, more precisely between softer and firmer foam is great.
It is soft and pressure relieving, yet supportive.
Removable and machine washable cover for always clean sleeping surface.
What we didn't like about Duvalay mattress topper
It does not have straps which means you can't firmly attach it to the mattress.
Duvalay mattress topper is too soft for most stomach sleepers, especially for those with a higher BMI.
Price to quality ratio is great, but we must note that it is more expensive than the average mattress topper on the UK market, closer to cheaper mattresses.
What makes this product better than some other similar ones?
There are so many features that make Duvalay mattress topper better than some other similar ones, that we didn't know where to start. It is certainly great that two versions with different types of foam are available. We believe that other manufacturers should offer something similar. Although it is only 5 cm thick, which is average, it will completely change the feeling you have when you sleep on your current mattress. You will have hard time believing that something only 5 cm thick will be able to make a worn out mattress so comfortable and supportive. If pressure relief is important to you, then you should not look any further.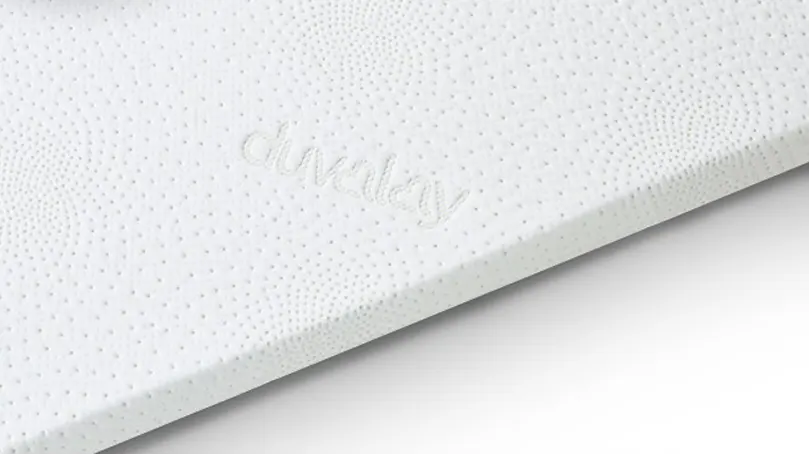 How did we test the product?
First you need to choose the size you want to order and then the type of foam. Both can have a significant impact on price. On the website you will find detailed dimensions, both metric and imperial. Memory foam topper is classified by the manufacturer as larger item, so the standard delivery is £ 8.95 for orders under £ 250. For orders over £ 250 standard delivery is free and it will take around 10-14 working days. You can opt for expedited delivery which you will have to pay £ 18.95 and then the product will arrive in 2 to 3 working days.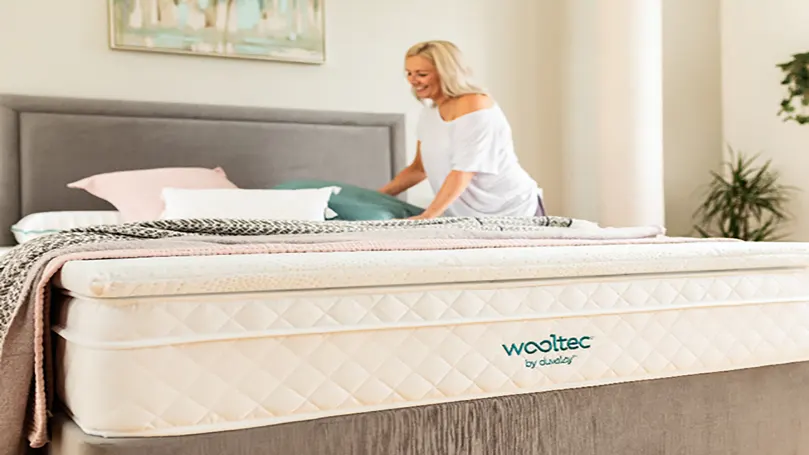 We have chosen the second option so that we can start testing as soon as possible and write this review for you. When the topper arrived, we checked the quality of the craftsmanship, and then we conducted durability tests. After that we removed the cover and washed it, and we left the topper for 2 days to make the off-gassing disappear.
This was followed by the usual tests which included mattresses of different firmness, as well as testers sleeping in different positions, hot sleepers and allergy sufferers. The testing lasted for almost 20 days.
FAQs about your Duvalay mattress topper
At the end of our review, read the answers to some of the frequently asked questions about your new mattress topper.
Is Duvalay mattress topper good for side sleepers?
Yes, we consider it to be a great choice for side sleepers, since it is perfectly comfortable and pressure relieving.
Should stomach sleepers go for Duvalay mattress toppers?
Stomach sleepers should probably look for another option and if stomach sleepers really want this topper, than Gold foam is better choice.
Is Duvalay mattress topper good for back sleepers?
Duvalay mattress topper is good option for back sleepers.
Should hot sleepers go for Duvalay mattress topper?
It is neither most breathable and cooling nor hottest mattress topper out there, so some hot sleepers will find it comfortable and some won't.
How to wash Duvalay mattress topper's cover?
All you have to do is to remove the cover and wash it in the washing machine at 40 degrees C.