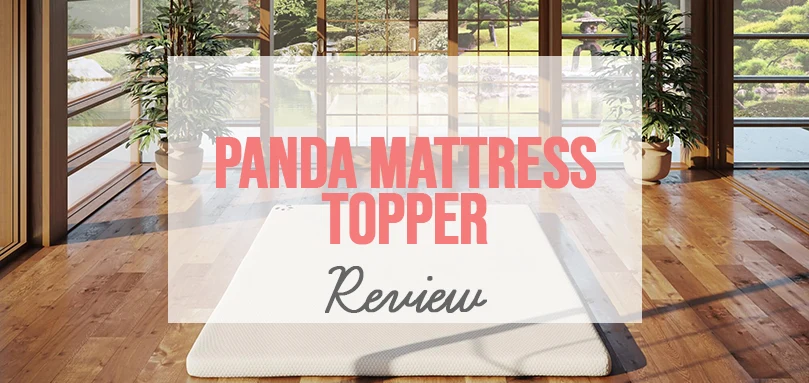 Panda Mattress Topper Review
It's not rare for people to rather choose to get a new topper than a new mattress. This is can actually be a really smart decision in some cases. Let's say that your mattress doesn't do much for your back pain, but at the same time it is somewhat comfy and you don't want to get rid of it. Getting a new topper instead of a new mattress is easier for some reasons, that is true. But, choosing the right topper is just as hard as choosing the right mattress. You need to worry about all of the same things, firmness, breathability, support, etc. So, we decided to write this review on Panda Mattress Topper and try to help, at least a bit, to all those who are now in process of picking the right mattress topper.
Panda Mattress Topper is a very breathable, natural product and it can be used on any type of mattress. Plus, this topper has a nicely designed bottom layer that prevents slipping. This product promises to reduce back and neck pain significantly. So, this is going to be one of the main things that we are going to analyze and rate in this review.
If you are a fan of eco-friendly and hypoallergenic products, this review is going to be very interesting! Panda Mattress Topper transforms any mattress into a breathable and fresh sleeping surface. Those who have problems with allergies or sensitive immune system can't go wrong with Panda products.
Panda doesn't just bring comfy and breathable products into your home, Panda also transforms your old products into fresh and luxurious ones! We all love Panda because of their eco-friendly philosophy and affordable quality products. Panda has a wide selection of sleeping products, and all of them are designed with care and health benefits in mind. You can turn your whole bedroom into comfy bamboo paradise with Panda! The untouched nature of Southeast Asia can now be in the heart of your home!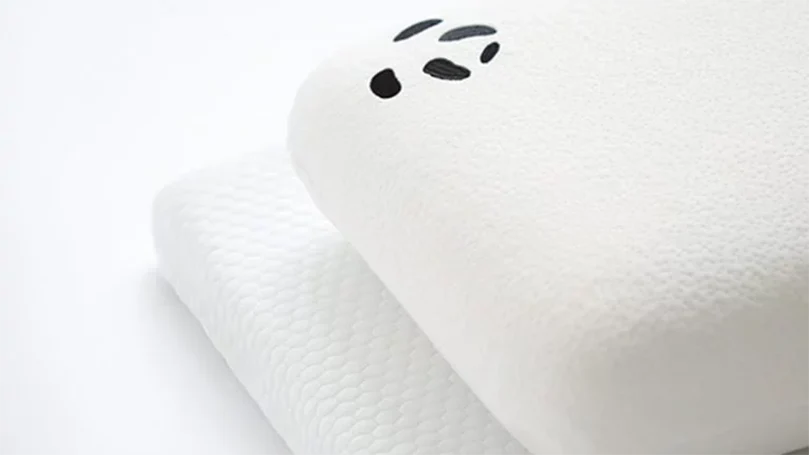 About Panda Mattress Topper
Panda Mattress Topper is a highly breathable product that is both hypoallergenic and temperature regulating topper. The gel inside of this topper recognizes pressure and reduces the temperature in pressure effected areas. This means that without a mistake, Panda Mattress Topper will understand where your body is when you move and toss during the night, and cool down those exact areas.
Panda Mattress Topper has a third-generation memory foam layer that is designed to reduce pressure and pain in upper and lower back areas. Thanks to its density, this layer also reacts with smaller weights, meaning, it also reduces neck pain. Panda Mattress Topper works like thin dense foam that gently moulds to the shape of your body. This way, Panda Mattress Topper puts your head and hips into adequate position and healthy alignment.
Panda Mattress Topper is a great choice for those who suffer from allergies, have a sensitive respiratory system, parents who co-sleep with their children, elderly and people with chronic back and neck pain.
The topper features a Bamboo cover that is extremely hypoallergenic material. This material is also naturally antibacterial. Inside of the Panda Mattress Topper, there is a special temperature regulating Hydro Foam. The bottom layer of the topper has micro-silicone grips that hold the topper in place on any mattress. The cooling gel of the topper is polymer based and it is highly antimicrobial.
As additional info in this section, we stress out that Panda Mattress Topper is an easy maintenance product. Bamboo cover is completely removable and washable. Plus, bamboo-based fabrics needs less frequent cleaning than regular cotton.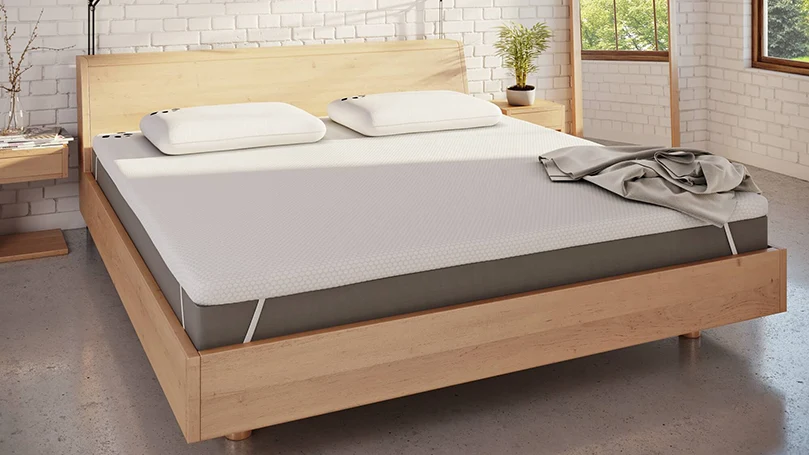 Panda Mattress Topper certainly gets all starts for quality support! The special Panda foam provides the ideal head-spine-hips alignment and thus significantly prevents, or reduces already existing back and neck pain. Panda Mattress Topper is highly recommendable for people who have any issues with chronic back pain, neck pain, injuries, joint pain or ill posture. This topper will turn any mattress into the highly supportive sleeping surface.
Panda Mattress Topper is a highly comfortable topper, mostly thanks to two things:
The first thing is the Hydro Foam layer with an ideal density level. The second thing is gentle, all-natural bamboo cover. Now, these two things when put together create one amazing topper that is in everyone's taste. So, no matter whether you prefer a bit softer or a bit firmer sleeping surface, this topper will mould to your wishes. Thanks to the special third generation foam, Panda Mattress Topper reacts to the both your weight and the position of your body. Awesome!
Thanks to the good ratio of density and thickness, Panda Mattress Topper provides a gentle bounce effect with little to no motion transfer. This puts Panda Mattress Topper into the group of sleeping products that are very co-sleeping friendly. Also, this is a quite useful quality even for those who sleep alone. Good bounce is not just related to isolated motions effect. It is also related to the effect of motion "softening". So, if you like to toss and turn and try out every sleeping position during the night, Panda Mattress Topper is good news for your sleeping habits, and your partner as well.
Just as other Panda products, Panda Mattress Topper is a breathability king. Thanks to the bamboo, this mattress is highly hypoallergenic and antibacterial. The core of the mattress is antimicrobial.
All Panda Mattress Toppers layers allow completely undisrupted airflow. Plus, the topper remains cool and actively regulates temperature around and under your body as you move on the topper's surface.
The issue with smell is not at all typical for this bamboo-based product. Even if you do experience some smell that you find unpleasant, you can get rid of it quite easily. This topper's bamboo cover is easy to wash and dries very fast. Also, thanks to the high breathability of this product, you can air Panda Mattress Topper much faster than some other foam-based toppers.
Panda Mattress Topper can last for many years with proper maintenance. The product has high durability and it's not prone to smell or moisture absorption. Also, this topper comes with a 10-year guarantee. All in all, with Panda Mattress Topper you are more likely going to need to change your mattress before you need to change your comfy bamboo topper.
Panda Mattress Topper has a great price-quality ratio for all topper sizes. The product is eco-friendly, durable and supportive. So, for a reasonable price, this topper will spare you the hassle of buying a new mattress and provide you with all the comfort you need. For instance, for standard UK Double size, for under £140, you can give a new life to your sleeping surface and completely transform your mattress.
Panda Mattress Topper Review
Product Name: Panda Mattress Topper
Product Description: The Topper is made up of a 3rd generation memory foam layer, allowing the mattress topper to breathe and easily mould to your body's shape. The density and layer thickness of the memory foam mattress is a very different experience compared to other types of mattress toppers.
Availability: InStock
Support

Comfort

Bounce

Breathability

Durability
The Sleep Advisors' Rating
We are proud to give 4 lovely stars to the Panda Mattress Topper! The product is highly supportive, breathable, hypoallergenic, eco-friendly and quite comfy.
Pros
Easy cleaning & superior comfort
Highly durable & hypoallergenic
Breathable & antibacterial
Cons
Some of-gassing may be present
May be too pricey
If you are looking for a way to breathe new life into your old or uncomfortable mattress, we have one great proposition for you – Panda Mattress Topper! This product passed all the tests and got all the highest scores.
As we always like to add when reviewing Panda products, there are always some extra points for eco-friendliness.  Panda Mattress Topper's cover is made of the naturally antibacterial bamboo and is quite easy to keep clean and fresh.
This product will neither disappoint those who are simply looking for luxurious cool comfort, nor those who are looking to reduce the annoying back and neck pain. Panda Mattress Topper has something to offer to everyone. Plus, if you have any second thoughts, there is a great 30-night trial on this product!