"Enjoy the most luxurious lie-ins with super sumptuous, 100% bamboo bedding" – that's how Panda sees their luxury bamboo bedding. Whether we agree with that, or not, you'll find out if you stick around and read our in-depth review of the Panda Bamboo Bedding.
Who is Panda bamboo bedding ideal for?
Panda bamboo bedding is a high-quality product. Made from sustainably grown bamboo, Panda bedding is environmentally friendly, as well as soft and comfy. Cuddling up under the covers never felt this soft and premium.
Thanks to the 320 thread-count bamboo fibres, this bedding is soft, breathable, and thermo-regulating. On top of all of that, Panda bamboo bedding is also naturally hypoallergenic, making it perfect for everyone dealing with allergies or respiratory issues.
With all that being said, it is pretty safe to say that Panda bamboo bedding is ideal for everyone – especially for the hot sleepers.
Add a header to begin generating the table of contents
What do we use this product for?
We've already mentioned it, but it doesn't hurt to double down on Panda bamboo bedding's strongest points, which are softness, thermo-regulation and anti-bacterial properties. As such, this bedding set has plenty of other purposes. Inside the set, you'll get a fitted sheet, a duvet cover and a pair of pillowcases.
 These are best used for:
Keeping the mattress, duvet and pillows clean and protected

Soft and smooth sleeping experience

Fighting against dust mites and other household allergens

Sleeping cool and dry

Giving our bed a new look.
Features you should know about the Panda bamboo bedding
Let's go into some details now and see what makes Panda bamboo bedding special.
As we've already said, this bedding is 320 thread-count bamboo wonder. Now, 320 may not sound like an impressive number, but keep in mind, this is bamboo we're talking about – not cotton. If it were cotton, we'd be looking at something around 1200 thread count, and we don't have to tell you just how impressive that is.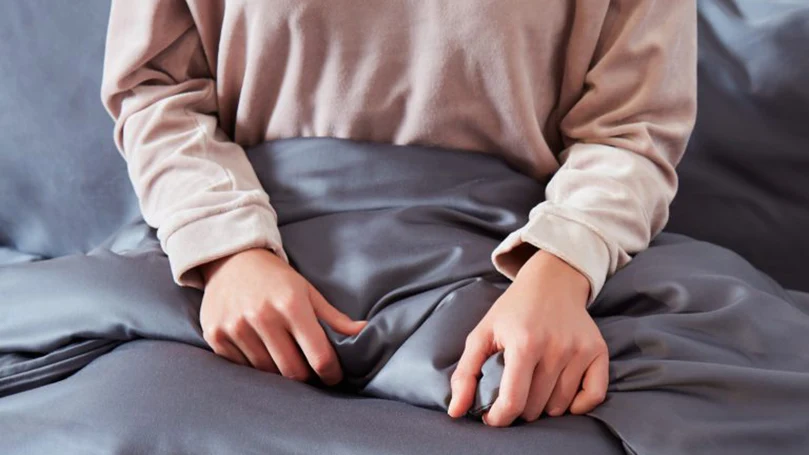 The actual fabric is bamboo viscose or bamboo rayon. Before you get worried, unlike the viscose of old, Panda manufactures theirs without the use of any chemicals, pesticides or other toxic materials, which makes this bedding not only silky-smooth but also perfectly safe for everyday use.
100% organically-grown bamboo & bamboo buttons
The bamboo viscose isn't the only material used for this bedding set that is organically and sustainably grown – the buttons are, too.
 Panda is really big on being environmentally friendly, vegan-friendly, and just outright friendly, which is why they're manufacturing the buttons for their duvet cover from organically-grown bamboo instead of plastic like most other companies do.
Hidden straps for a duvet cover
You don't have to be a restless sleeper to know that you have better chances of staying dry in the rain than for the duvet to stay in place inside the covers. With each toss, turn and pull, duvets usually wiggle down to the middle of the covers where they fold in half, tie themselves up a knot or just outright disappear. Well, no more.
Panda bamboo bedding duvet cover comes with hidden straps in each corner. These straps can be used to strap in the Panda Cloud duvet and keep it in place for the whole night.
It doesn't matter whether you're a hot or a cold sleeper – the Panda bamboo bedding set has got you covered. Bamboo is highly thermo-regulating – insulating in the winter, breathable in the summer. Loosely translated, bamboo sheets and covers will keep you warm during cold nights but also keep you cool during the hot, steamy ones.
Furthermore, bamboo promotes continuous airflow and wicks away moisture, which means not only will you keep cool (or warm), but your body will also be able to breathe and stay dry and fresh all through the night.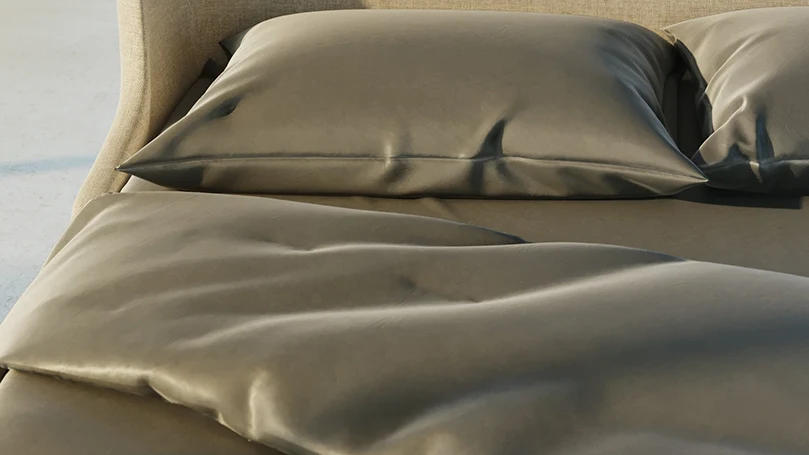 Fitted sheet, duvet cover & pillowcases
Panda bamboo bedding set is a 3-in-1 one set containing a fitted sheet, duvet cover and a pair of standard-size pillowcases. However, you can purchase all of these items separately if you don't want to buy the whole set.
Also, in addition to these three, you can also buy a flat sheet, instead of a fitted one. Panda bamboo bedding set comes in five colours – deep sea navy, pure white, quiet grey, urban grey and vintage pink. However, flat sheets can only be bought in white and greys.
As for sizes, they are UK standard, and there are four available – Single, Double, King and Super King.
Plastic & harmful materials-free
As we have mentioned earlier, Panda does not rely on plastic or potentially harmful chemicals to manufacture its products, including the Panda bamboo bedding.
To prove that, the Panda bamboo bedding set is OEKO-Tex 100 certified and is also in compliance with the Zero Discharge of Hazardous Chemicals (ZDHC) Group's manufacturing restricted substances list.
In addition to all of that, instead of regular packaging, the Panda bamboo bedding set comes in a plastic-free, recycled and recyclable box, with a re-usable bamboo carrying and storage bag.
Review of Panda bamboo bedding
Now, let's take a look at the review of the Panda bamboo bedding.
As we've said, this is a 3-in-1 set, but you could also buy all of the pieces separately, with the addition of a flat sheet that doesn't come included in the set.
As far as the quality is concerned – there aren't any concerns. This is a high-quality, luxury bedding set, which you can tell by the price tag. Every single piece in this set feels luxuriously premium. They're ultra-soft and highly breathable, but most of all – they are very durable. No matter how often you use these, we're certain you'll be able to use them in good health for years to come.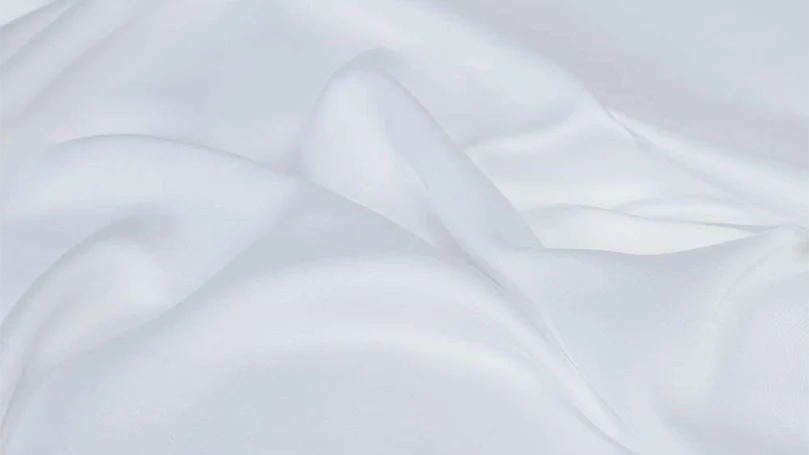 Speaking of years, the bedding is covered with a 1-year guarantee. Although we can't really see the scenario in which you'd have to fall back to it, but it is nice knowing that you can. In addition to a year-long warranty, you'll also get a 30-night trial to try out the Panda bamboo bedding set and see for yourself whether you like it or not. If you don't – you'll be fully reimbursed.
Items: Fitted sheet, duvet cover, pillowcase + flat cover

Material: Bamboo viscose (rayon)

Thread count: 320

Size: Single, Double, King size, Super King Size.
Silk­y-soft

Thermo-regulating

Durable.
Quite a bit expensive

The fitted sheet might not fit deeper mattresses.
3 things that we like about Panda bamboo bedding
The bedding feels silky smooth

The thermo-regulating properties of bamboo are excellent

We can see this set lasting you for years.
2 things we didn't like about Panda bamboo bedding
The set is quite expensive when compared to similar products

Bamboo isn't known for being elastic, which means the fitted sheet won't fit some of the deeper mattresses.
Panda bamboo bedding size chart
| | | | |
| --- | --- | --- | --- |
| Beds            | Duvet Cover     | Fitted Sheets       |   Pillowcases       |
| Single | 140 x 200 | 90 x 190 + 32 | 1x: 50 x 75 |
| UK Double | 200 x 200 | 135 x 190 + 32 | 2x: 50 x 75 |
| King | 225 x 220 | 150 x 200 + 32 | 2x: 50 x 75 |
| Super King | 260 x 220 | 180 x 200 + 32 | 2x: 50 x 75 |
Consider Panda Bamboo Pillow if you are buying Panda bamboo bedding
Panda's memory foam bamboo pillow is an excellent choice for every sleeper out there looking for a soft yet supportive pillow. Panda used their 3rd generation memory foam to make this one. 
This 3rd generation of memory foam took years of research and refinement to develop, but now that it's here – it's wonderful. If you're a side sleeper, this pillow should be excellent.
In addition to all that, the Panda bamboo pillow is covered in a removable, machine-washable bamboo soft cover. The cover makes this pillow very breathable but also very smooth and silky. 
However, if you want to make this pillow even better – you'll cover it with a pillowcase from the Panda bamboo bedding set.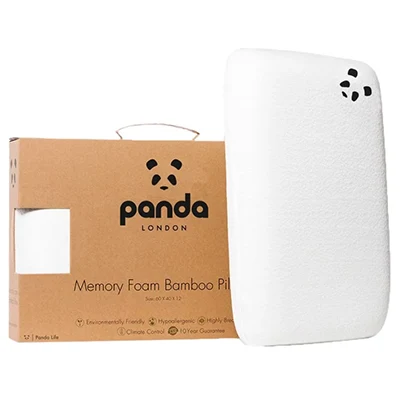 Thermo-regulating and breathable

Hypoallergenic

10-year warranty.
Not suitable for stomach sleepers.
What makes this product better than some other similar ones?
We've said that the Panda bamboo bedding set is expensive, but is it worth it?
There aren't really that many bamboo viscose beddings on the UK market, let alone this high-quality. The sheer quality of sheets, covers and pillowcases is astounding. And, we can't forget the incredible 320 thread count, which is basically 1200 in cotton terms.
Aside from that, you get a few style choices, as well. Style choices usually involve some potentially harmful dyes, but not in this case. Not a single dye used in the manufacturing process of this bedding is harmful or toxic in any way.
To top things off, bamboo is naturally anti-bacterial and anti-allergenic, so if you struggle with allergies or anything of sorts – this bedding would be an excellent match.
So, in our own humble opinion – yes, this bedding set is absolutely worth it.
How did we test the product?
Testing the bedding is actually a lot of work, and it all starts with a simple order. In our case, the delivery and shipping were free, but if you're outside of the UK, some fees may apply.
Upon receiving the package within a few days, we were eager to start the testing. The first thing we did was inspect the packaging and the product for any signs of damage. After we didn't find any, we proceeded to test the product.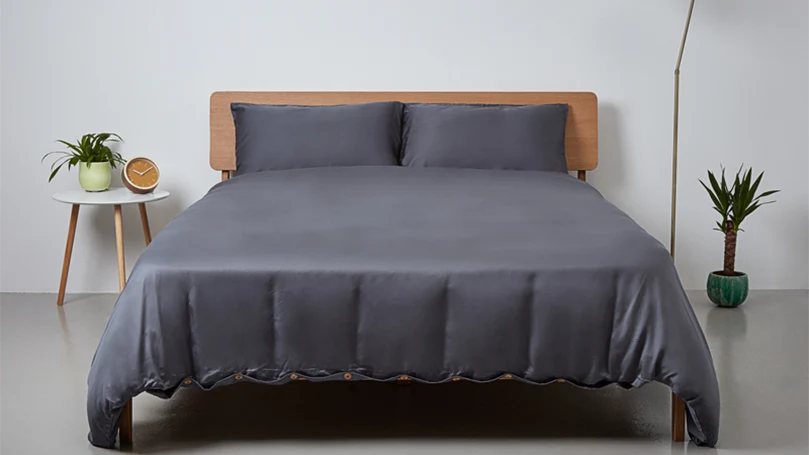 As we said, the first order of business was the up-close inspection of the sheets. We were looking for faulty seams, bad stitching, buttons out of place – anything of sorts, really. But also, we were just looking at how everything is. Pleased to say – everything looked more than okay. It looked great.
Upon visual inspection, we began our hands-on testing. And, by hands-on, we mean full-body test. We've spent a few nights with the bedding, and we did notice an improvement over the regular sheets we use at the office. The bedding felt silky smooth, we didn't get hot, and no one seemed to have any problems with allergies.
All in all – Panda bamboo bedding passed our tests with flying colours.
FAQs about your new Panda bamboo bedding
In the end, let's wrap things up by answering some FAQs.
How do I wash my Panda bamboo sheets?
Panda bamboo bedding is machine-washable at 30 degrees Celsius. If possible, we'd recommend using eco-friendly detergents and avoiding bleach.
What is the size of Panda bamboo bedding?
There are four available sizes if you buy the whole set – Single, Double, King and Super king. However, if you decide to shop for separate pieces, you'll find that fitted sheet comes in more than four sizes.
Does Panda bamboo bedding come in different colours?
Yes. As we've mentioned earlier – the bedding is available in five different colours.
Can dust mites live in Panda bamboo bedding?
Since this Panda bedding is made of bamboo, which is naturally hypoallergenic, dust mites, or other allergens, cannot live in Panda bamboo bedding.