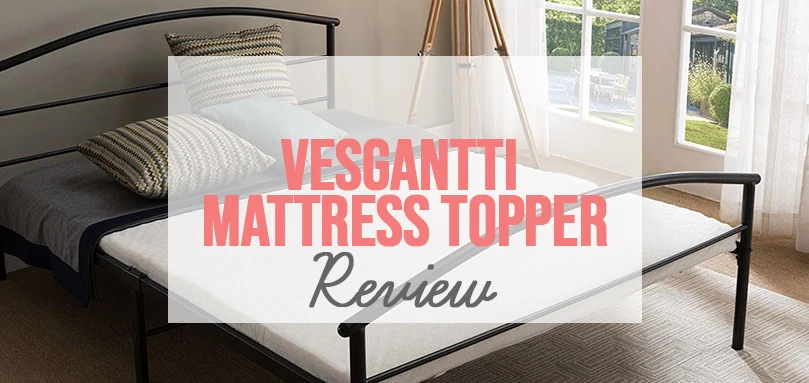 Vesgantti Memory Foam Mattress Topper
Today we are going to talk about a new mattress topper, and we are very excited to share another bamboo products with you! The Vesgantti Memory Foam Mattress Topper has an amazing bamboo fiber cover and bamboo charcoal foam. It's supposed to be breathable, economic, easy to unpack, use and maintain and most importantly the price is amazingly low! So, let's get into this review, see what this mattress topper is consisted of and is it worth buying!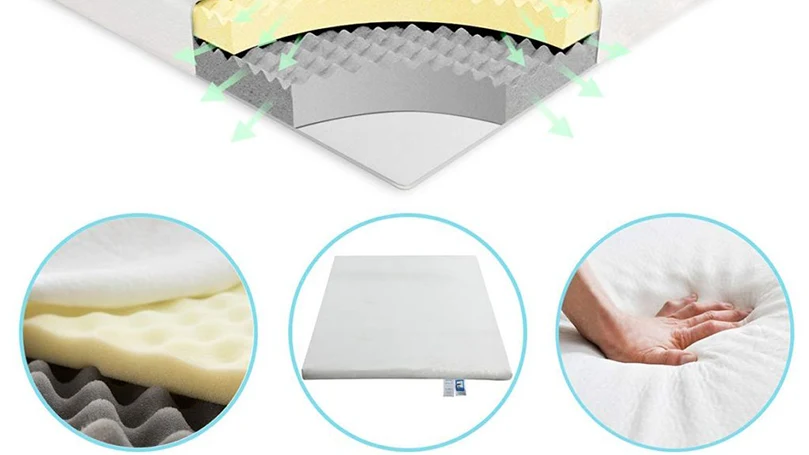 About Vesgantti memory foam mattress topper
The Vesgantti Memory Foam Mattress Topper is made of several layers:
The gentle bamboo fiber cover which is easy to remove and clean (at mild temperatures and air dried or gently tumble dried). The cover is also more elastic than other types of covers and absorbs and evaporates moisture really quickly.
The support layer is consisted of two separate layers of different density memory foam, as well as the popular egg shell design of the top surface. This is to increase the breathability and provide the optimal sleeping posture to the user.
Anti-slip layer will make sure that no matter how much you toss around while you sleep, the mattress topper will stay in its place.
When you get your Vesgantti Memory Foam Mattress Topper, you will have to easily unpack it because it comes in a vacuum-rolled package. It's small and practical but you won't be able to use the topper immediately. Simply wait for 24-72 hours until it fully retains its own shape. Once it happens, you can roll it back if you need to move or travel, but unless you have vacuum pack bags you won't be able to get it back to the size that you got it in.
Now let's break it down into the most important features.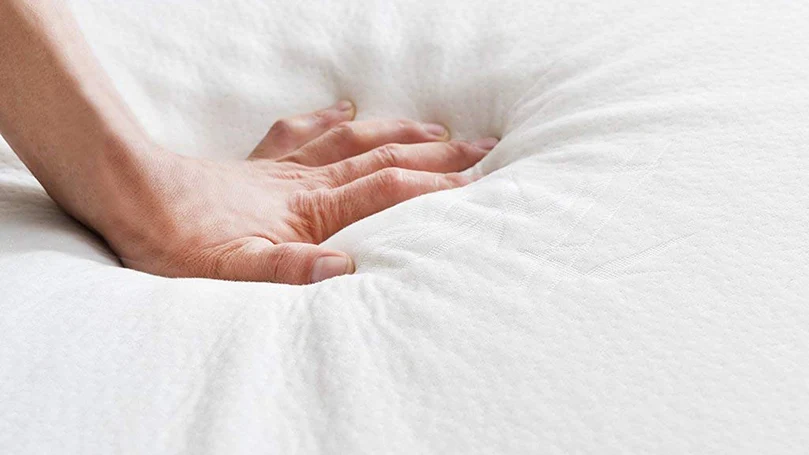 The Vesgantti Memory Foam Mattress Topper isn't the kind of mattress topper you'd want for added extra support. It might help, but it greatly depends on the type of mattress you already have. In general, mattress toppers can help with neck or back problems in case your mattress doesn't conform that well to your body shape. So, if you have a type of mattress that doesn't do the job for you, this topper is the right choice. Memory foam is a type of material which can either help or worsen your experience, so you definitely need to reevaluate what you want to add to your own mattress before you decide to buy a mattress topper.
When it comes to comfort, the Vesgantti Memory Foam Mattress Topper gets both good and bad ratings. It's soft, gentle to the skin and conforms to your body shape. The mattress topper is also thicker than most of the others on the market (6cm instead of 5cm). You will definitely sleep comfortably on it because of the two different types of memory foam used in the making. The charcoal bamboo foam is very soft so you can get a really fluffy and nice sleeping surface. However, there is an underlying issue. Because the memory foam is low-grade, after a while you might experience flattening of the mattress topper.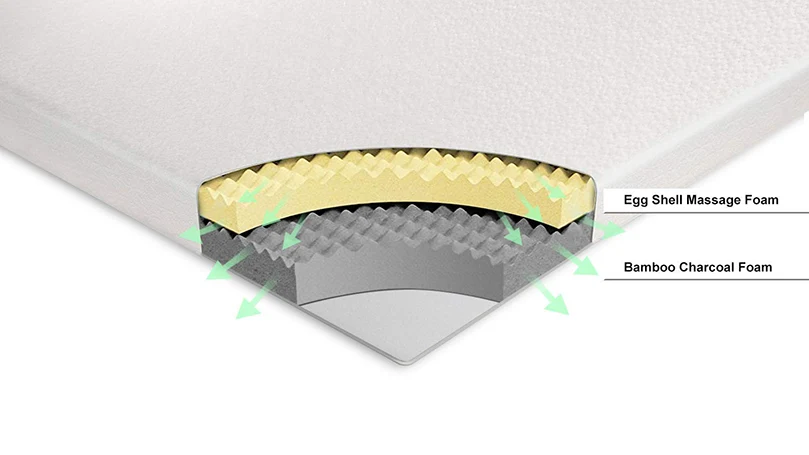 Memory foam in general has a reputation for heat retention. But, since the Vesgantti Memory Foam Mattress Topper has a bamboo cover, it's a little more breathable than others. It deals with moisture pretty easily and you probably won't overheat if you don't use heavy covers.
This is a low-end, cheap mattress topper. You won't get years of usage out of it. The reason behind this is that the memory foam is not really durable and flattens overtime. The seams at the covers are bad, and the base of the mattress topper is also hard to control. The straps tend to break, and the mattress really moves around. The anti-slip layer can't do much to keep it in place if the straps are not well sewed in.
Overall, we can't say this is the best mattress topper you'll ever buy, but considering the price, it's an OK deal. If you have a firm mattress and need help with your hip pain for a lot less money than you'd usually spend, then we recommend this mattress topper.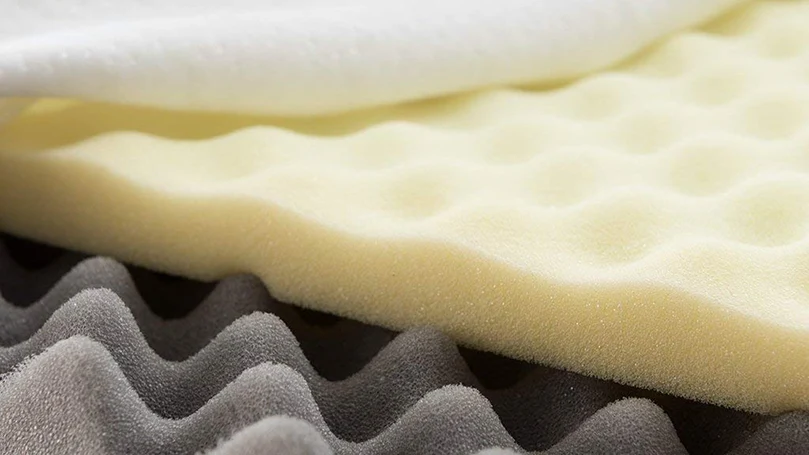 The Sleep Advisors rate this mattress topper as one of the averages that you can find on the market. It's soft, fluffy, can help with adding an extra comfy layer or support and you don't get to spend a fortune on it. The downside is, of course, that it loses its properties over time. Therefore, you will have to buy a new one as you realize it's not so thick anymore. The mattress topper also comes with only a 3 months guarantee, so the manufacturer is not lying about the quality. But, it is what it is, and we're telling it. So, it's up to you to decide whether you'd like to buy one immediately, or save up some money on the side until you have enough for a more expensive, but also high-quality mattress topper.