What Is An Ottoman Bed & What Does It Offer?
If you're ever in need of extra storage space in your bedroom – ottoman beds are offering the best storage solutions! But – what is an ottoman bed? We are confident you've heard about them, but do you really know what ottoman beds are and why they're so popular?
Well, essentially, ottoman beds are bed frames with storage space underneath the sleeping surface. So, a storage bed.
They resemble divan bed frames, however, unlike divan beds, ottoman beds come without a mattress to sleep on.
But, let's not get too much into detail right about now. Let's take it one step at a time. So, let's see what is an ottoman bed and what does it offer?
Add a header to begin generating the table of contents
How does the Ottoman bed work?
Ottoman beds use a gas-lift hydraulic system to raise the base up from just below the mattress, making accessing the storage underneath quick and easy.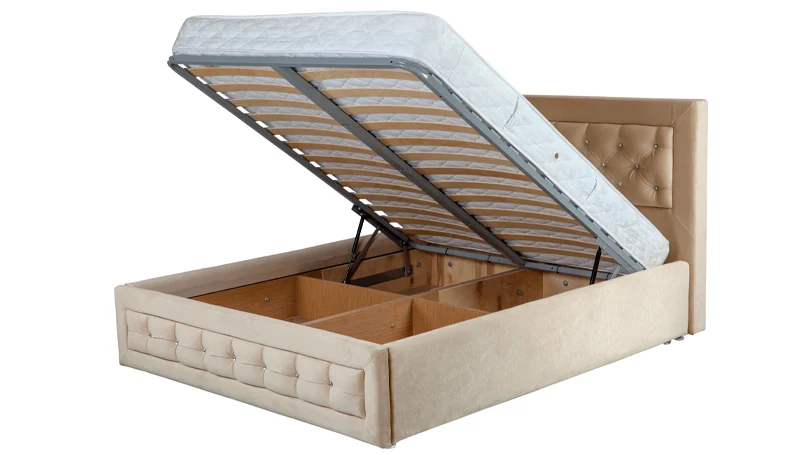 Ottoman storage beds are very easy to open. You just grab at the foot end and lift. The hydraulic lifting mechanism will do all the heavy lifting and propel the upper portion of the bed frame with only a +minimal effort on your end. Once the ottoman bed frame is open – it will stay there until you close it down. The hydraulic lifts will effortlessly hold the weight of the mattress you keep on your ottoman storage bed, so there's no need for you to worry about the bed collapsing on you while you're putting some stuff away in the storage space.
Also, some ottoman bed frames even come with electric lifts, so you can access the under bed storage area through a remote if you prefer the convenience or are physically unable to open ottoman beds.
What to consider when buying an Ottoman bed
There are quite a few things to keep in mind when shopping for ottoman beds. You have to ask yourself how much storage capacity you need, what size bed do you need, will your new bed fit your existing mattress, which bed base you require, and so on.
On that note, here's a brief overview of the most important things to consider when shopping for an ottoman bed.
Ottoman storage compartment
Naturally, the first thing you should consider when buying a divan, ottoman bed, or any other storage bed is the available storage space.
Not every ottoman be will come with the same amount of storage, nor will it fit your room, or satisfy your needs. Therefore, it is up to you to find the perfect storage solution for your bedroom.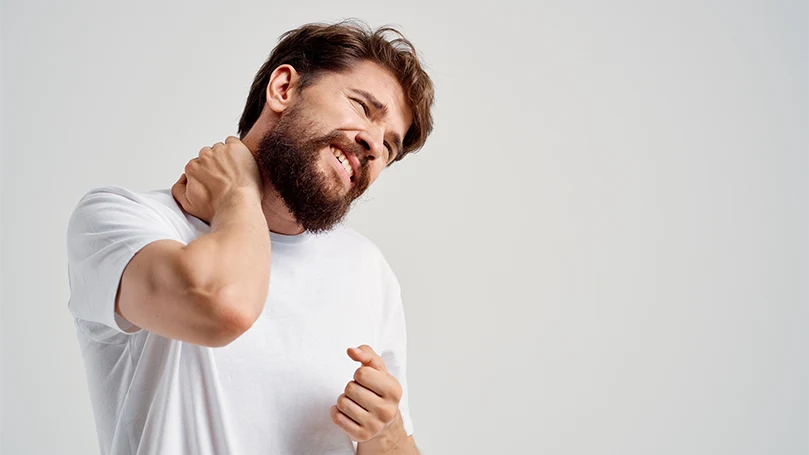 Most of the time, you'll find that the ottoman beds offer quite a bit of storage without wasting precious floor space. Since there are no drawers, and the bed opens up vertically, you should have more than enough room to keep your bedroom tidy and have all of your things nicely put away in the storage unit of your new bed.
Naturally, the storage space will vary depending on the bed size, but keep in mind that the depth of the storage box will also play a major role.
What makes ottoman beds comfortable are the separate mattresses you get for them. Unlike divan beds, an ottoman bed does not come with a mattress, or any other form of the sleeping surface. It's just a bed frame. So, you'll need to shop for a mattress.
As far as which mattress will work best – that's up to you. You should choose your mattress depending on your sleeping preferences – not your ottoman bed. The only thing you'll need to keep in mind is that your mattress perfectly fits your new ottoman bed, and that's it.
Memory foam mattresses, hybrid, pocket springs – all of them will work just fine.
Unlike divan beds, ottoman bed bases aren't solid. The bases of the ottoman bed frames are sprung slatted. Now, what does that mean for you?
Well, a sprung slat base is an excellent choice for most mattresses, as long as the slats aren't too far apart. For the best performance, you'll want to get a base where the slats are 7 cm apart.
That will not only constitute a firm, sturdy base for the mattress to rest on, but it will also allow your mattress to breathe and keep cool.
Some ottoman beds come with adjustable sprung slats, which is brilliant if you want to customize the support and comfort to your own needs.
The one thing you'll notice about the upholstered ottoman bed is the headboard. The headboard might seem insignificant to some, but it really isn't – especially when it comes to ottoman frames.
You will want to look for a sturdy, solid headboard so that you can comfortably rest your head up against it while lounging in bed. But also, a lousy headboard equals lousy structural integrity of the entire bed, so our advice to you would be to keep the headboard as close to a wall as possible, as that should allow it to last a lot longer.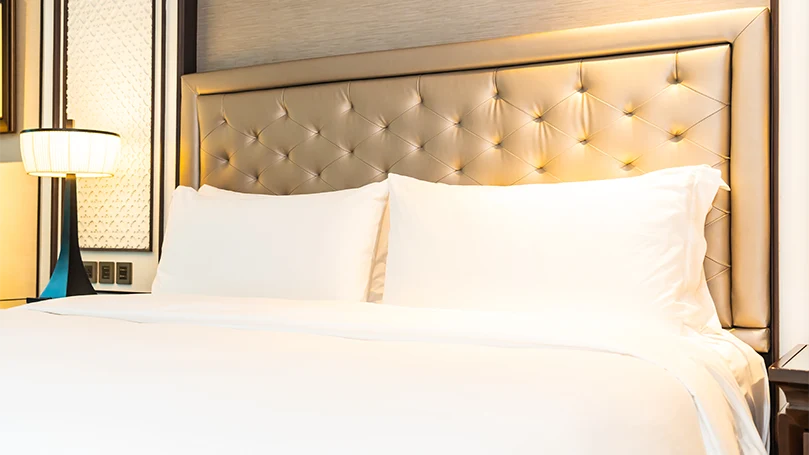 Also, a headboard allows you to go a little bit overboard if you want to customize your ottoman bed. Get yours in faux leather or expensive, velvet fabric, or just keep it naked and show of the quality wood – the choice is yours.
The advantages of owning an ottoman bed
Now, let's take a look at why you should want to own an ottoman bed and which advantages can you expect to get from it.
First of all – you will save space with this one. A bed like this one is perfect for small bedrooms. You'll get to put extra furniture in your room because your bed will also act as your closet, keeping the clothes, blankets, spare bedding and bed linen in the storage box.
Nex up, an ottoman bed can be as comfortable as you want. You're the one that chooses the mattress you want to sleep on – the bed frame just supports it. So, you can forget about losing a good night's sleep because your divan bed isn't comfy enough. Leave those for the guest room – you enjoy your ottoman.
Finally, an ottoman bed will last you a really long time. Some problems might occur with gas lift hydraulics, but that only happens with lower-end ottoman beds, and it isn't something you should worry about. Before you move to the choosing the best ottomans, you should know three main advantages of ottoman bed:
They save space in the bedroom by providing storage space underneath the bed
You get to choose your own mattress
They are very durable and long-lasting.
FAQs about your Ottoman bed
In the end, let's wrap this up by answering some FAQs.
What mattress goes well with an Ottoman bed?
As long as the slats are good and properly spread - any mattress should work well with an ottoman bed frame.
How much weight can an Ottoman bed take?
Most of the time, the lifts will be able to take anywhere between 40 and 80 kg.
Can I fit a suitcase in an Ottoman bed?
Probably. As long as your ottoman bed frame is deep enough - fitting a suitcase shouldn't be an issue.
Do all Ottoman beds come with a base?
Yes. Every ottoman bed comes with a base.
Can I put legs on an Ottoman base?
Most ottoman storage beds come with legs, so you won't need to install separate ones. However, it would be better if the base was as close to the ground as possible, especially if you intend on keeping a lot of things in the storage unit.