12 Reasons Why You Need Bedroom Rug
You will certainly not forget to buy a bed frame, mattress, pillow and wardrobe when furnishing a bedroom. But there are items that can make the space even more comfortable and beautiful, and we often forget about them. One such item is the bedroom rug.
Rugs are not a new addition to our homes. They have been around for thousands of years, since ancient China and Persia. China and Persia carpets and rugs are remained popular until today.
Also many modern models can be found on the market. They are popular because they have numerous practical benefits and can also visually transform a room. They are made of different materials, so you can find wool, synthetics, sheepskin and many other materials.
Virtually every room in your home can benefit from one or more rugs, and bedroom is no exception. Rugs are even more versatile than one might think. You probably have a few benefits of having rugs on your mide, but we'll tell you as many as 12 reasons why you need a perfect bedroom rug.
Add a header to begin generating the table of contents
Hardwood, tiles, marble and most other materials that are placed on the floor are very hard. It is necessary that the floor has such characteristics, in order to be durable, but it is not comfortable to walk on a floor that does not have carpets or rugs. Prolonged standing on a hard surface can cause problems such as Achilles tendonitis and plantar fasciitis.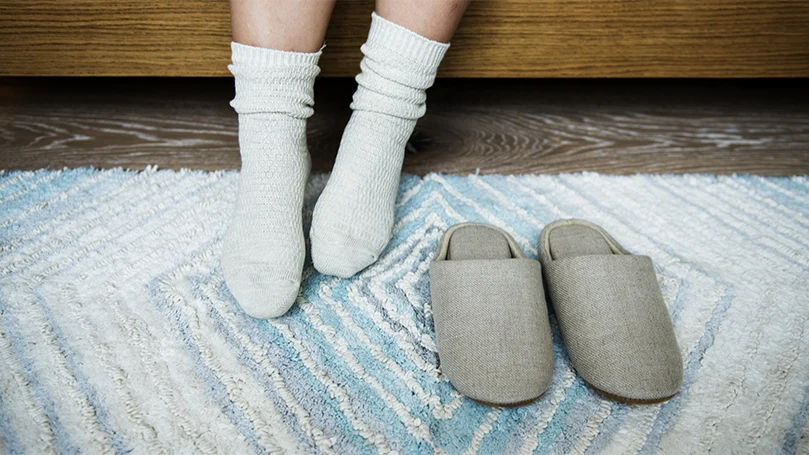 Super soft, fluffy bedroom rug will solve this problem and you will be very comfortable standing on it. You will love the feeling when you put your feet in the morning on a soft rug.
If you are a light sleeper or your partner is a light sleeper, you know that every sound, including steps, can wake you up. You could easily solve the problem with other sensations such as light. The light will not reach you if you have blackout curtains or if you have chosen an eye mask, such as the Panda eye mask we have tested. But sounds are harder to block because most are not comfortable sleeping with plugs in their ears.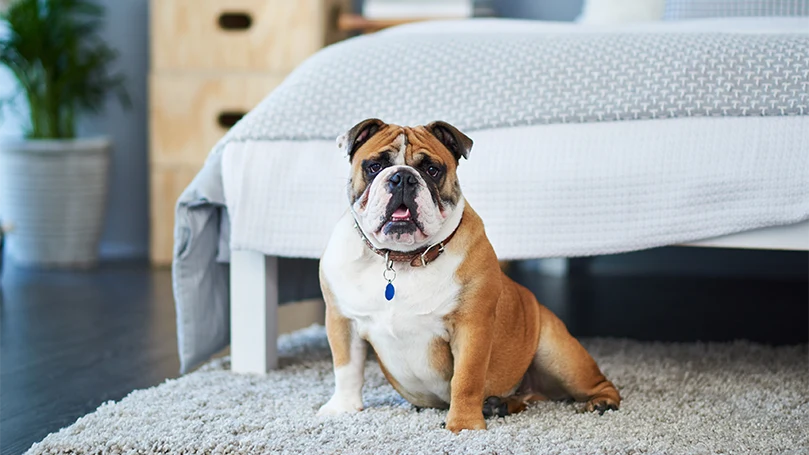 While the steps on hardwood and tile are very noisy, steps on the rug are almost completely silent. Your partner or child will not wake you when they go to the toilet or if they get up before you.
It personalize your bedroom space
Yes, we know that the most important thing is to create comfortable and functional bedroom. But it should also look nice too, because the bedroom is one of the most important rooms in every home. So you need to personalize your bedroom space by choosing the style that you like the most and that fits into the interior of the rest of the home.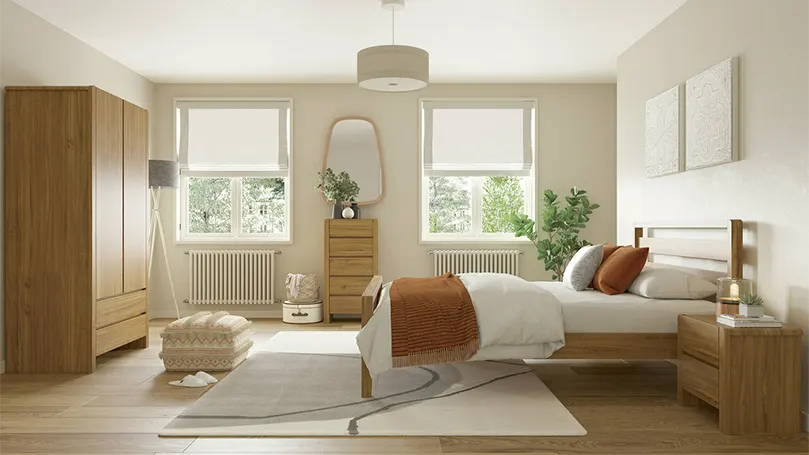 Although rugs are not as noticeable as a headboard, for example, rugs will definitely give character to a room. Wide variety of bedroom rugs can be found on the UK market, so you can fulfill your every idea. Choose a rug that will show everyone that this is your bedroom.
Flooring replacement is not a cheap project at all. Especially if you opt for hardwood or some similar premium material that is significantly more expensive than laminate flooring and other types of engineered wood. In that case, you definitely want to protect the flooring to last as long as possible.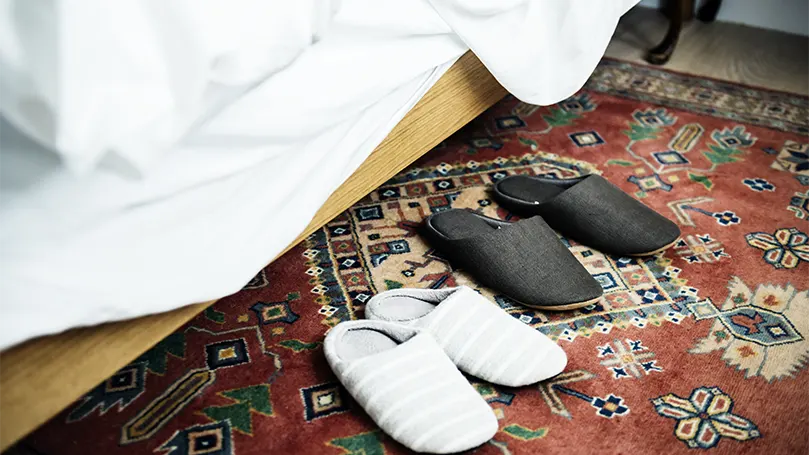 If you've ever been to an old house, you have probably noticed that the parquet in the hallway is significantly different in colour than the parquet you found under a closet or a bed. The reason is that the parquet in the hallway was exposed to constant wear and tear. The same situation is with flooring next to the bed. To avoid dents, faded material and scratches, buy a rug or more small bedroom rugs placed all over.
If you have two rooms between which there is no door or the door is always open, a rug can serve as an ideal way to connect the two rooms. Without rug, these two rooms will always look like two separate spaces, but the rug in between can connect them into one perfect whole. It may be a bit more tricky to find a rug that fits in both rooms, but give your best to find the perfect match. Trust us, it will be worth it.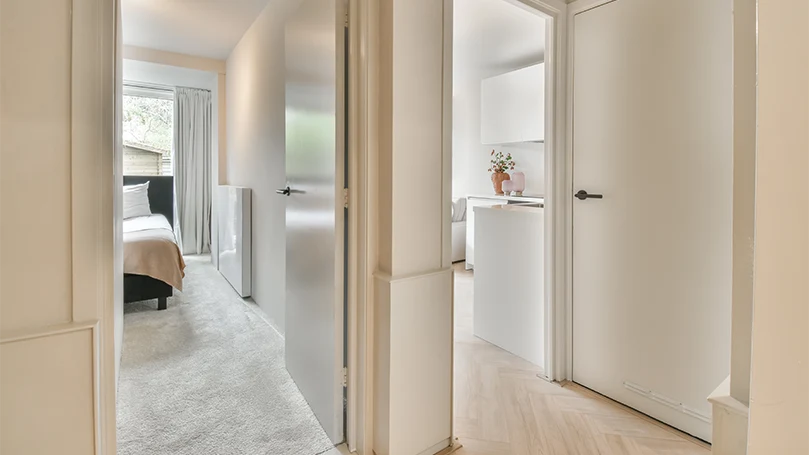 The feet are very sensitive. Many people have problems with cold feet, and this can be a sign of health disorders, such as neuropathy. Neuropathy leads to poor circulation and damage to peripheral nerves. Even if you generally do not have cold feet, it is a very uncomfortable feeling when you stand on a cold floor after a warm bed. We all hate that feeling, especially in the winter. Although sleeping in a cold room has health benefits, standing on a cold floor for a long time can lead to a urinary tract infection.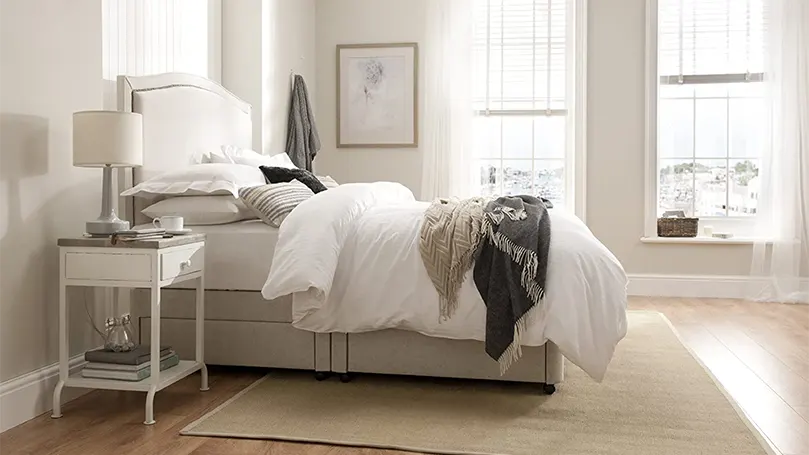 If you want your feet to stay cozy, the best way is to put a rug right next to the bed. If you are one of those who prefer summer, then choose a very warm rug, made of wool or faux sheepskin.
Making a dark room brighter
Maybe too little daylight reaches your bedroom or you think you have chosen too dark walls and furniture, so you are now wondering how to make it brighter. Of course, you can always repaint the walls or change the furniture, but that is much more complex and expensive to do than to add a rug of light colour.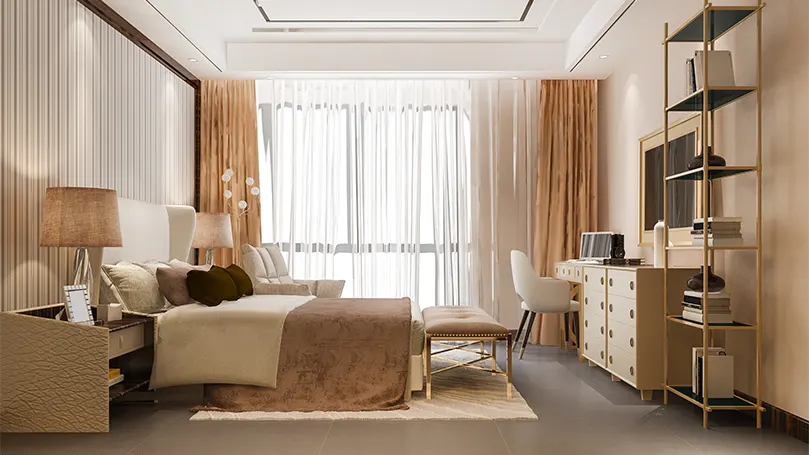 You can choose a completely white rug, and if you want it can have certain stripes or patterns. If white does not fit into interior, then choose light green, beige or some other colours. Rug combined with suitable bedroom lighting will transform dark space into much brighter.
Decor enhancement is probably one of the reasons you had in mind when you started reading this text. If we ignore the obvious practical benefits of having a rug in the bedroom, we still have decor enhancement as important reasons. Whether you want to add a new colour to the bedroom or you want to completely break the current pattern and significantly alter look of the bedroom, rug will help you with that.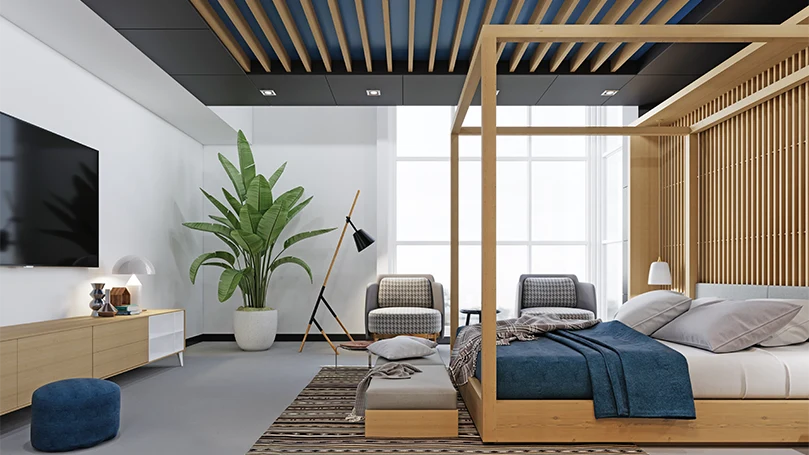 Don't be afraid to experiment. Rugs are generally not very expensive. Except hand-made Persian and similar ones made of fine materials. But if you are buying more affordable rugs, buy a few completely different ones and change them until you find the perfect combination. Or change them depending on the season and your mood.
If you didn't buy rugs to protect your floor in time, you will surely notice many imperfections now. There are methods on how the floor can be repaired, but these methods are quite expensive and the floor will certainly not look like new. And the new floor is even more expensive and requires you to leave home until the work is completed.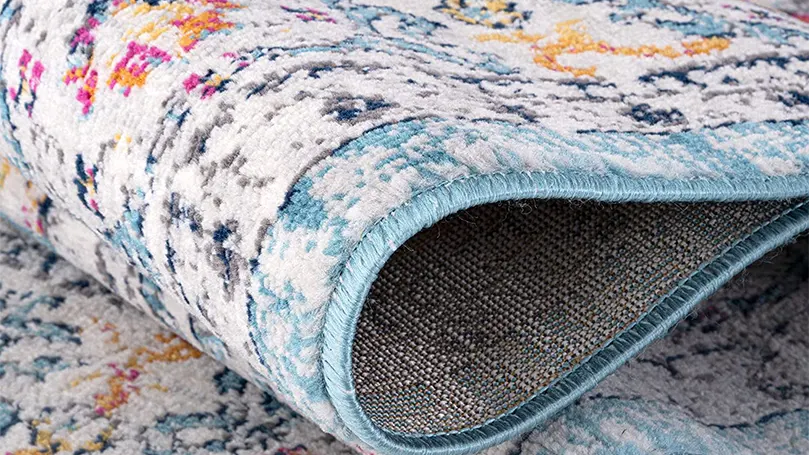 If the floor is not completely ruined, take advantage of rugs. Rugs can hide imperfections in multiple ways. They will certainly hide the imperfections so that the imperfections will not be visible because they are under the rug. But that's not all. If you do not want a wall to wall rug that will cover the entire floor, certain imperfections will still be visible. But the rug will divert attention from them with its attractive appearance, shape and interesting patterns.
If you are wondering how to keep bed from sliding on wood floor, rug is the first option you have available. Along with all the other benefits that rug brings, this is another one. It is very easy to put rug underneath the bed or sofa and stabilize it that way. If you put the bed on a wood floor, it is very likely that it will slide during the night when you toss and turn.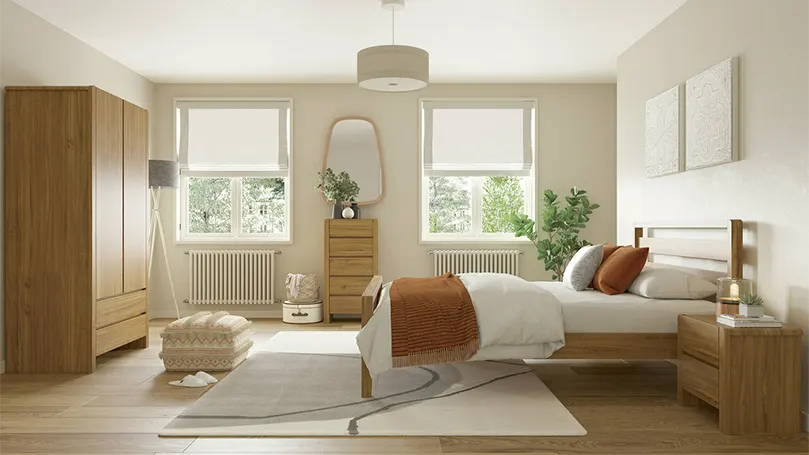 There is a possibility that even the rug will slide if the wood floor is very slippery. Then you need a rug pad. Rug pads are non-slip pads that are very easy to install and are not visible under the rug at all so they do not spoil the look.
You may think we are wrong, because this certainly sounds illogical. How on earth would a rug that can be full of allergens be helpful in reducing allergies? But wait a second. Let us explain. Allergy experts have realized that it is much more useful to let curtains, carpets and rugs trap allergens. That way allergens will be in one place where you can easily clean them. Also, allergens will not fill the air.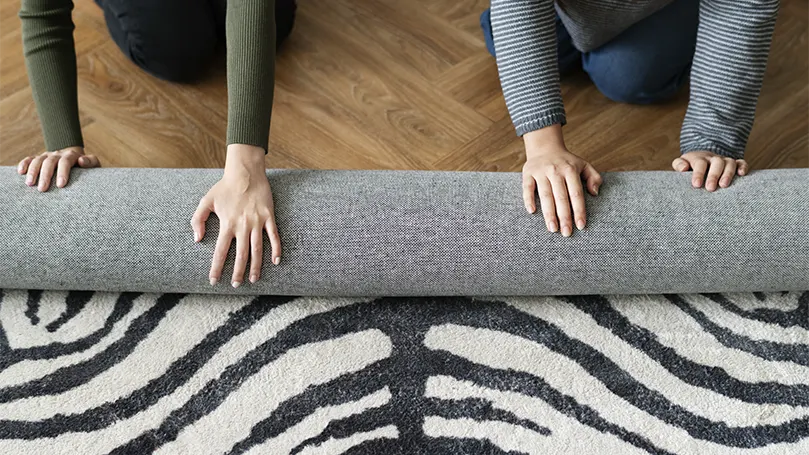 After decades where doctors advised allergy sufferers and people with asthma to throw curtains and rugs, now the situation is completely different. This is very useful information when we know that over 30% of adults in the UK suffer from allergies.
Not everyone is happy to have a new home with new furniture and other items, but very simply designed. There are people who want a vintage house in Art Deco style. Or maybe you prefer Art nouveau, a style that was popular in the late 19th and early 20th centuries.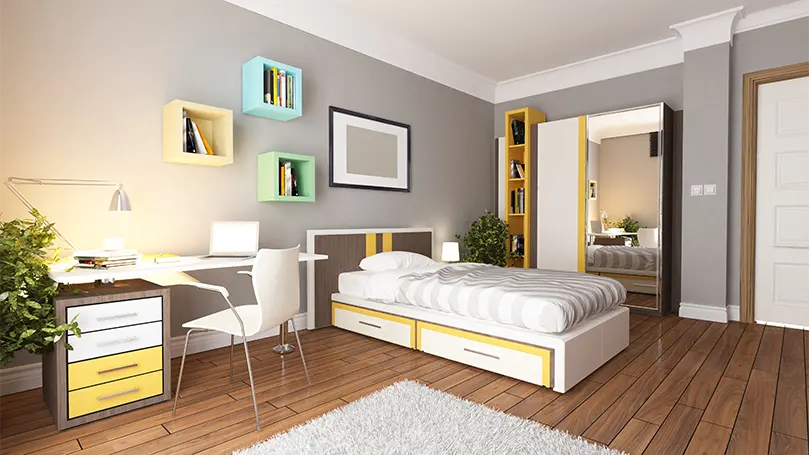 Vintage rug will be the perfect addition to such an interior. Whatever style and design you want, be it Art Deco or Scandinavian modern design principles, stylish bedroom rugs are indispensable detail.