Happy Beds Clifton Royale 1000 Review
It has happened to everyone at least a few times to wake up with stiffness in the back or pain in the hips and elsewhere. The reason for this is almost always an inappropriate mattress. It can be a low quality, unsupportive mattress or a good quality mattress that does not fit your sleep position. Orthopaedic mattresses are made with the goal of solving these problems, and we tested one budget friendly orthopaedic mattress – Happy Beds Clifton Royale 1000 mattress. Here is your review by The Sleep Advisors.
Who is Happy Beds Clifton Royale 1000 for?
Happy Beds Clifton Royale 1000 is great mattress for side and back sleepers, and the reason is firmness. This is a medium firm mattress that is ideal for these two sleep positions. Also, due to its characteristics, it is recommended for people who have body pain in the neck, shoulders, back, hips and other body parts.
Also, it is for allergy sufferers, because it is made of hypoallergenic materials except for those with wool allergy. Hot sleepers are another group of customers to whom this mattress will be suitable, since it is breathable.
Add a header to begin generating the table of contents
What do we use this product for?
We use Happy Beds Clifton Royale 1000 for comfortable night's sleep and increased support. And also for pain-free mornings, which is most important for many customers, because they need several hours each morning to recover from the previous night.
We use it for increased support
We use it for treatment of pain-related problems
We use it for orthopaedic properties
We use it for hypoallergenic materials.
Features you should know about Happy Beds Clifton Royale 1000
Following seven are the features you should know about the Orthopaedic Royale mattress and that is why we will dedicate this part of our review to analyzing each of them.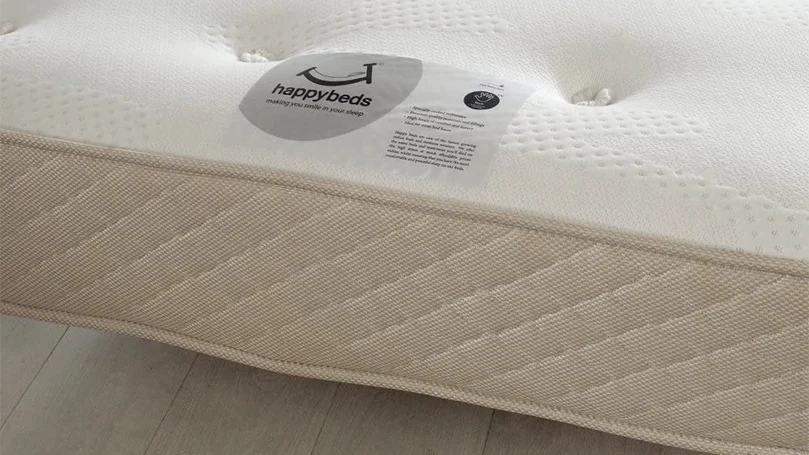 You may find it a little strange that we first talk about cotton in the mattress review, but the double jersey fabric used to make the cover of this mattress deserved it.
Incredibly soft and luxurious cotton fabric will make you feel comfortable sleeping. You have to know that double jersey fabric is not just cotton, but actually a mixture of fibres. In addition to cotton, wool is also used, which is one of the best materials for sleep products because it is naturally hypoallergenic, great in temperature regulation and very comfortable.
Individually nested pocket springs
This mattress features 1000 individually nested pocket springs that are superior to open coil springs. The primary difference is that they are individually nested which means that each one will move separately in response to your movements and thus provide unique support.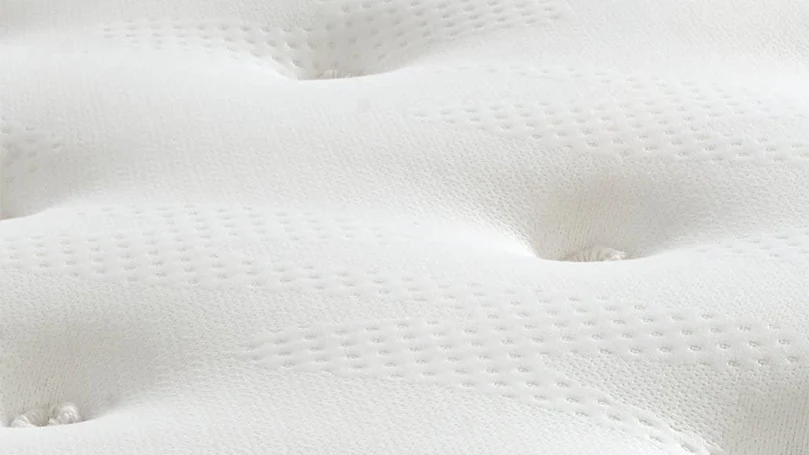 Another very important advantage of individually nested pocket springs is motion insulation. Couples will be able to sleep peacefully, because they will not feel their partner's movements, and everyone will receive the necessary support, although there is a difference in body weight between partners. It should be mentioned that this type of springs lasts much longer, often over 10 years, so this pocket sprung orthopaedic mattress is great investment.
This is a two-sided mattress that needs to be flipped and rotated relatively often to prevent dents from appearing. Being two-sided is great for durability. We will also explain to you why we listed hand-stitched handles as a separate feature.
This mattress is quite heavy, for example the Super King size weighs 35 kg. That is why it is important that Happy Beds Clifton Royale 1000 mattress has hand-stitched handles because they are tightly stitched and will not fall off after flip the mattress several times. You can be sure that the handles will last as long as the mattress.
It is very important to know the height of the mattress you are buying, as this affects many things. Although there are very comfortable mattresses that are, for example, 20 cm thick, a hybrid mattress, such as Happy Beds Clifton Royale 1000 mattress, should be thicker than that.
This mattress is 25 cm thick which is the optimal height. This means that it is comfortable thick mattress for lighter and heavier people alike.
Hand-tufted top layer for durability
The hand-tufted top layer is another indicator of the durability of this mattress. When the mattress has several layers, then it is necessary to connect these layers in some way. One way is to have the layers tufted and the other it to quilt layers, although there is also the option to glue the layers, which is the least durable option. Generally, when the layers are tufted, it is the most durable option because thick tufting straps are used, and the fact that it is hand-tufted means that time and effort is spent on each mattress. You can notice hand tufted pattern on this mattress.
Air vents for improved breathability
This mattress is already breathable due to pocket springs and breathable top layer, but the manufacturer has decided to further improve breathability by implementing breathability enhancing air vents. In addition to the fact that the mattress will always be cool, because of the good air circulation, if you sweat, it will dry out very quickly and you will always sleep on a dry mattress. Also, thanks to breathability, allergens will not stay in your mattress.
Medium firmness & orthopedic support
On a firmness scale from 1 to 10, we would rank it right in the middle, because we completely agree with the manufacturer who classifies it as a medium firm mattress. Of course, firmness also depends on your weight. For someone who weighs 60 kg, this will be a medium to firm mattress, and for someone who weighs 120 kg it will be soft. But if we look at the average customer, this is a medium firm mattress.
That is why it provides great orthopedic support. If you need orthopedic assistance because of the pain in different parts of your body, this is the right choice. It will give you both support and pressure relief.
Review of Happy Beds Clifton Royale 1000
Happy Beds Clifton Royale 1000 is a hybrid medium firm mattress. It is neither too firm nor too soft, so it provides an ideal balance between support and comfort. If you sleep on your side or back, we recommend this mattress. It has orthopaedic features, so it is a good choice for all those who have chronic joint pain. It is made of hypoallergenic materials, but since it contains wool, those who are allergic to wool should avoid it. Other allergy sufferers can use it. It is highly breathable, due to the construction and air vents. It comes with a 5 year warranty and we consider it very durable product, mainly because it is hand-tufted mattress, so you will probably be able to use it for years after warranty expires.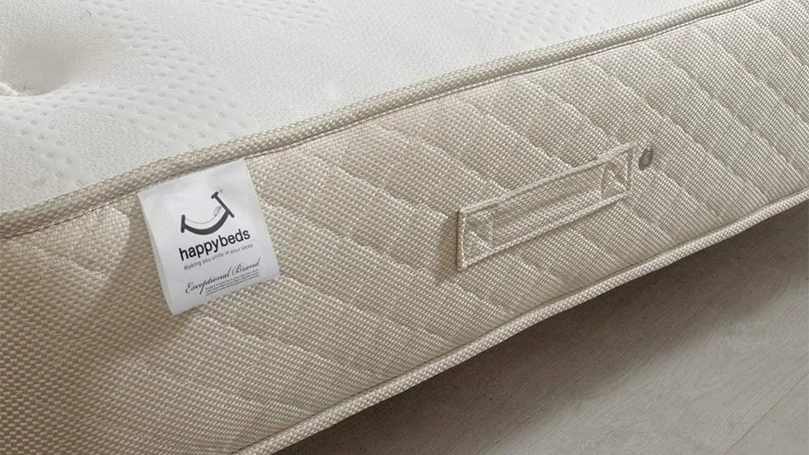 Sizes: Small Single, Single, Small Double, Double, King, Super King
Type: Hybrid
Warranty: 5 years
Firmness: Medium.
5-year warranty
Orthopaedic
Price-quality ratio.
Not for stomach sleepers
Cover is not removable
No trial period.
Things we like about Happy Beds Clifton Royale 1000
Happy Beds Clifton Royale 1000 mattress can significantly reduce pain in your hips, shoulders and other pressure points, especially if you are side sleeper
The price-quality ratio is very good
Breathability is at a high level, so you can use it all year round.
Things we didn't like about Happy Beds Clifton Royale 1000
Too soft for 90% of stomach sleepers, although there are stomach sleepers who claim that it is firm enough for that sleep position as well
The cover is not removable, so you need to use bed sheets
We couldn't find information about the trial period, which is a big minus for the mattress.
Consider Silentnight Geltex pillow if you are buying Happy Beds Clifton Royale 1000
Customers' opinions about the firmness of Silentnight Geltex pillow are divided. While some think that on a firmness scale from 1 to 10 this pillow is 7, others do not think that it is so firm. In any case, if you are looking for a cooling and supportive pillow, this is the right choice for you. 
We consider it much better choice for side and back sleepers, than for stomach sleepers, who will probably find loft of this pillow unsuitable. The Geltex that forms the core of this pillow is cooling, and the hollowfibre layer as well as the cover are highly breathable, so we recommend hot sleepers. It is handmade in the UK, safe and made with sustainability in mind.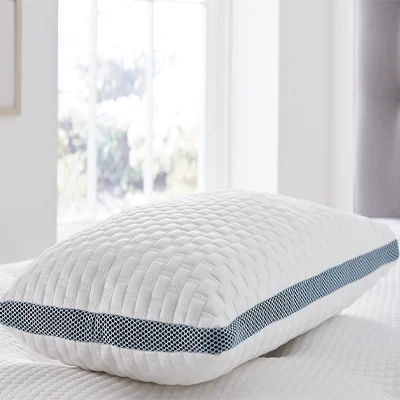 Support
Hypoallergenic
Soft cover.
One size only – 70cm L x 40cm W
Not for stomach sleepers
Can be too firm.
What makes this product better than some other similar ones?
Overall quality and durability set Happy Beds Clifton Royale 1000 pocket sprung orthopaedic mattress apart from some other similar ones. This is not a cheap mattress, but when you consider that it contains individually nested pocket springs, cotton, wool, that it has hand-stitched handles and hand-tufted top layer, we come to the conclusion that the price-performance ratio is fantastic. We also really like the breathability, as well as the large selection of sizes.
How did we test the product?
Small Single is a size that is very rarely available, and when you buy this mattress, that is one of the sizes you can opt for. Most customers were satisfied with the delivery services, and we didn't have any complaints either, as it arrived fairly quickly.
It does not contain memory foam, so off-gassing was not present, although each new product has some specific odor, so you can leave it on for 24 hours to make that odor disappear completely.
Before we approached the classic overnight test, we first tested craftsmanship and durability. We did not find any manufacturing errors on any part of this mattress and overall it gives the impression of a exemplary level quality materials and workmanship. The roller test was part of our durability testing and as we expected, Happy Beds Clifton Royale 1000 passed with flying colors. As far as maintenance is concerned, we are very limited in our possibilities, so we added bed sheets and then started other tests.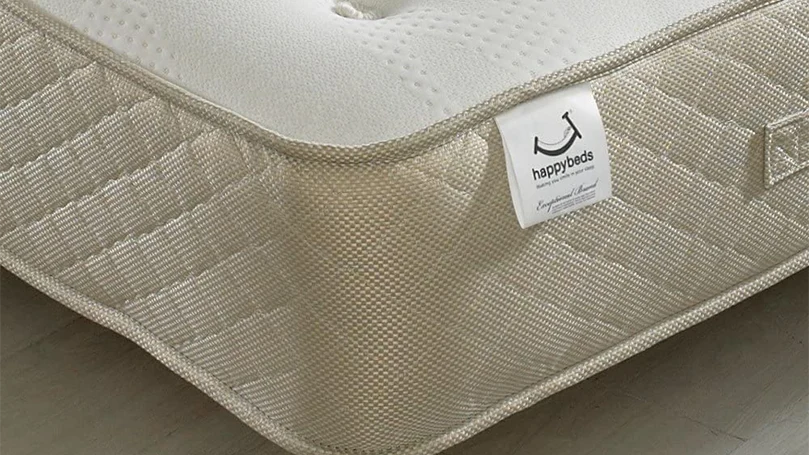 Mattress testing is very complex and this time it took more than 20 days. The body cannot get used to the mattress for one night or even for a week and that is why testing the mattress takes time so that the members of the test team can convey their impressions only when we are sure that they have adapted to the mattress.
FAQs about your Happy Beds Clifton Royale 1000
The Frequently Asked Questions or FAQs section is where you can find answers to common questions people have asked about your new Happy Beds Clifton Royale 1000 mattress.
Is Happy Beds Clifton Royale 1000 a hybrid or all-foam mattress?
Happy Beds Clifton Royale 1000 mattress is a hybrid mattress, since it has both springs and another layer.
Is Happy Beds Clifton Royale 1000 good for side sleepers?
Firmness and other characteristics of this mattress are ideal for side sleepers, so they will sleep comfortably without hip and shoulder pain.
Should back sleepers sleep on Happy Beds Clifton Royale 1000?
Yes, back sleepers should sleep on Happy Beds Clifton Royale 1000 mattress because it will keep their spine properly aligned.
Should front sleepers sleep on Happy Beds Clifton Royale 1000?
Front sleeping is the least favorable sleep position for this mattress, so front sleepers should look for a firmer mattress.
Does Happy Beds Clifton Royale 1000 offer an appropriate orthopedic support?
Yes, this is great example of orthopaedic mattress, so you can expect great support.
How do I clean my Happy Beds Clifton Royale 1000?
It does not have removable cover, so you can vacuum it and spot clean it, and we advise you to use machine washable sheets.