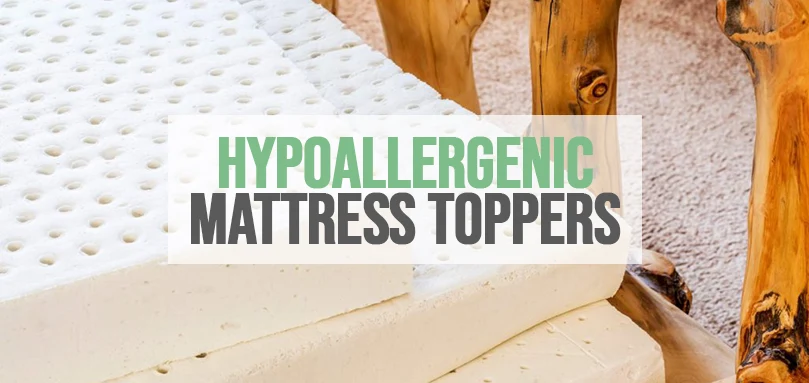 Hypoallergenic Mattress Toppers
Let's talk about hypoallergenic mattress toppers! Besides saving you from annoying sneezing and allergic reactions, these little bedroom additions have a lot more to offer.
They can provide better support for your spine, keep the moisture away, cool you down during hot, summer months and save you a lot of money on maintenance. But the market today is full of various mattress toppers, and the hard question is, how to pick the right one?
That's why we've made a list of the most important features of a good mattress topper. We are going to talk about all the things you should watch out for when shopping for a new topper.
Now, before we move on to the list, let's see why you should own a hypoallergenic mattress topper in the first place.
Add a header to begin generating the table of contents
When to look for hypoallergenic mattress?
So, what makes hypoallergenic mattress toppers so special? You may wonder whether you need a hypoallergenic topper if you are already satisfied with your mattress. In this segment, we are going to talk about main reasons for getting a nice, quality hypoallergenic mattress topper.
Medical reasons – The main reason why hypoallergenic mattress toppers are a good investment is their long-term hypoallergenic effect. They provide a hypoallergenic and anti-bacterial sleeping environment even if your mattress isn't a hypoallergenic one. Also, hypoallergenic toppers made of memory foam provide better support for your back and shoulders.
Easier maintenance – Cleaning a mattress topper is a lot easier than cleaning a mattress. Also, if you damage your topper with some serious stains, you can just wash it. In the same situation, you either wouldn't be able to save your mattress, or it would cost you a lot.
Extra comfort – As we mentioned, mattress toppers also play a role in providing comfort and support. They can turn your uncomfortable mattress into a comfy one or provide an additional comfortability when paired up with your memory foam mattress.
The budget – In the long run, it's cheaper to invest in a quality mattress topper than to use a mattress without a topper. The lifespan of an unprotected mattress can be short. So, instead of changing your mattresses frequently, you can prolong their lifespan by using a topper.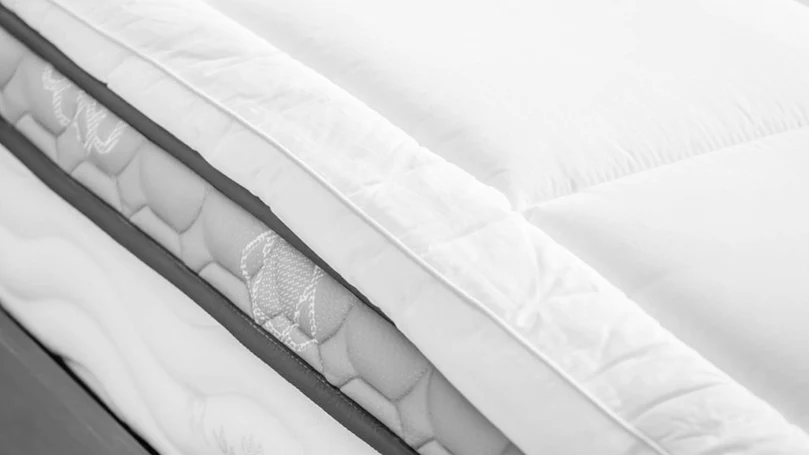 What makes hypoallergenic mattress topper a high-quality one?
When you browse for a hypoallergenic mattress topper you need to have a few important things in mind in order to choose a good one. Here we made a list of things that are synonymous with a high-quality topper.
High-quality hypoallergenic mattress toppers should be waterproof. This is a very important feature because it effects medical benefits that you get from your mattress topper, as well as its durability. Waterproof hypoallergenic mattress toppers are easier to clean, they last longer and they provide better security for your health.
When buying hypoallergenic mattress toppers pay attention to the stitching. Down in a topper can move around or become lumpy overtime if stitching is not done properly. Aim for the diamond-shaped stitching.
Easy washing & undemanding maintenance
Hypoallergenic mattress toppers that are washable at low temperatures can save you a lot of time and energy. Also, see if the topper can be tumble dried. Some of the hypoallergenic mattress toppers can't be put in a drier due to the materials.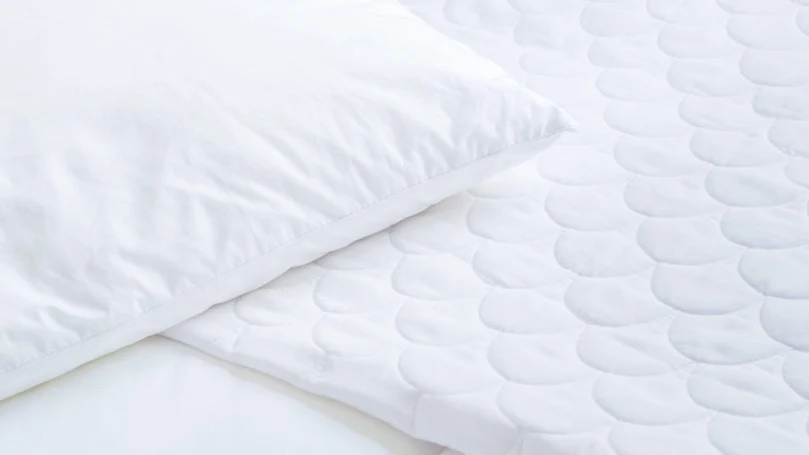 As we said, one of the main reasons for getting a topper is to prolong the lifespan of your mattress. So, the durability of a mattress topper is pretty important. Stitching and materials play a big role in a durability of a mattress topper. Be sure to look for dawn mattress toppers and toppers with diamond stitching. Also, pay attention to the stitching on the edges of a topper and for the recommended washing temperature.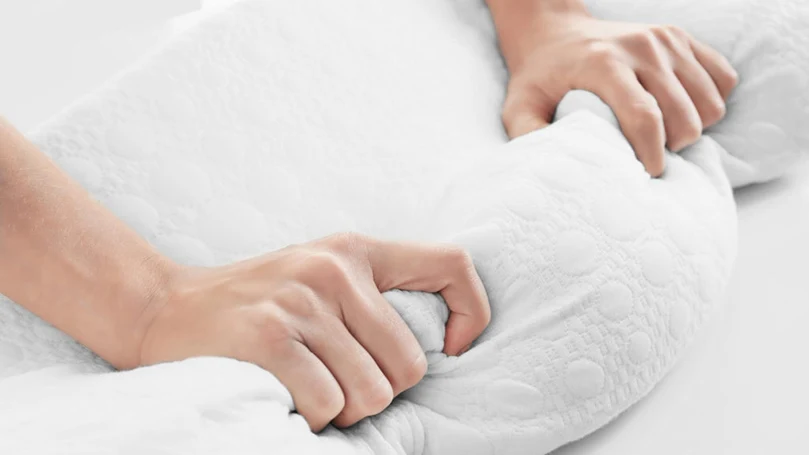 Hypoallergenic toppers made of polyester or siliconized down tend to absorb less, moisture and odour if any. Toppers made from other materials sometimes absorb odours. This shouldn't be a huge issue if the topper is easy to wash at low temperatures. Otherwise, it can become an annoying problem over time.
Some hypoallergenic mattress toppers can make noise upon pressure due to the composition of materials. The tricky part is, some of them that do, lose this annoying characteristic after the first wash. So, go through a few customer reviews before deciding on a topper and see if the topper remains "noisy" even after washing.
A silky, smooth cover boosts the quality of various important features of hypoallergenic mattress toppers. The good cover feels better on the skin and makes a topper more comfortable. Also, a cover can increase the hypoallergenic and antibacterial effect of a topper. So, if a mattress topper comes with a high-quality cover that's definitely a big plus.
Having a quality hypoallergenic mattress topper has many advantages, both for your health and for your budget. But finding a good, long-lasting and comfortable mattress topper isn't always easy. So, be sure to have in mind our simple, yet useful, guidelines for
buying a right topper
. Choose wisely and improve your sleeping experience!