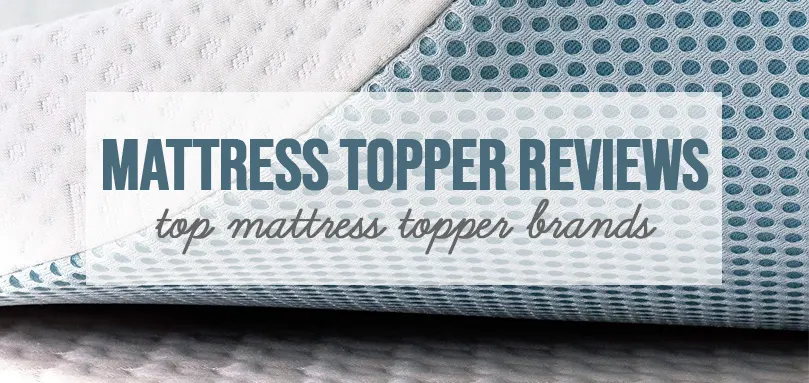 If you've wondered how and where to find the best mattress topper, we're here to help. Here, at the Sleep Advisors you can find all the best mattress toppers reviews and comparisons. They will definitely make you take an easier and more informed pick. When it comes to mattress toppers, you have to know exactly what you need. They are a more inexpensive option to buying a new mattress for sure. However, you also need to have in mind that a mattress topper can help your mattress last longer. When a topper wears off, you can replace it more easily and for less money than a mattress. That's how you're prolonging the mattress' lifespan.
When is the right time to buy a mattress topper?
Any time. You don't have to wait for your mattress to go bad to buy a mattress topper, but it can certainly be a temporary solution when it comes to that. Depending on the mattress topper type you can either make your mattress firmer or softer, providing support at different areas of your body. If you're unsure which brand to trust, or what type of mattress topper to buy, then mattress topper reviews are the right solutions.
How can mattress toppers reviews help?
Find the best mattress topper reviews at The Sleep Advisors' website. We offer unbiased and accurate reviews from the most experienced consumers and sleep related product experts. You won't find that we have favorites nor do we sponsor brands. All of the brands featured here have deserved a place on our website. They provide high-quality products and sleep gear that can make your life easier.
Don't make compromises on sleeping; your body deserves rest. All of the stress of the day piling up needs to go somewhere when you lay down on your cozy bed. Night should be the time when you recuperate and get ready for the next challenge. That's why it's important to read mattress toppers reviews and find the one that will do exactly that for you.
We've reviewed these mattress toppers