Panda Hybrid Pillow Review - A New Pillow For Panda London
We are proud to present you the very first available review of the Panda Hybrid Bamboo pillow. Panda is a well-known sleep company, and they do not offer a large number of products. Thus every time they launch a new product that is a big thing for the UK sleep industry. Here is your new Panda Pillow review by The Sleep Advisors.
Who is Panda hybrid pillow for?
While testing Panda Hybrid pillow, we had a quite similar feeling as when we tested Panda Memory Foam pillow. Not because these two products have such similar characteristics, but because they are both suitable for practically all types of sleepers. Of course, it is so in theory, in reality it is a little different, but not significantly.
The dimensions and firmness of this pillow are suitable for all three sleep positions, and of course also for combination sleepers. Height can potentially be a problem with certain stomach sleepers. It is considered that a height between 9 and 12 centimeters is ideal for front sleeping, and loft of this pillow is 13 cm, so it will suit most stomach sleepers, but not everyone.
Because of the orthopaedic support, it is also good if you have neck or back pain. It is perfect for allergy sufferers, but we will focus on its hypoallergenic features later in this review. Hot sleepers are another type of sleepers that will benefit from the Panda Hybrid pillow.
Add a header to begin generating the table of contents
Features you should know about Panda hybrid pillow
Panda Hybrid pillow is a very complex product that has many different parts, but also other features that we have to mention. That's why we have singled out eight features that we will analyze in more detail in this part.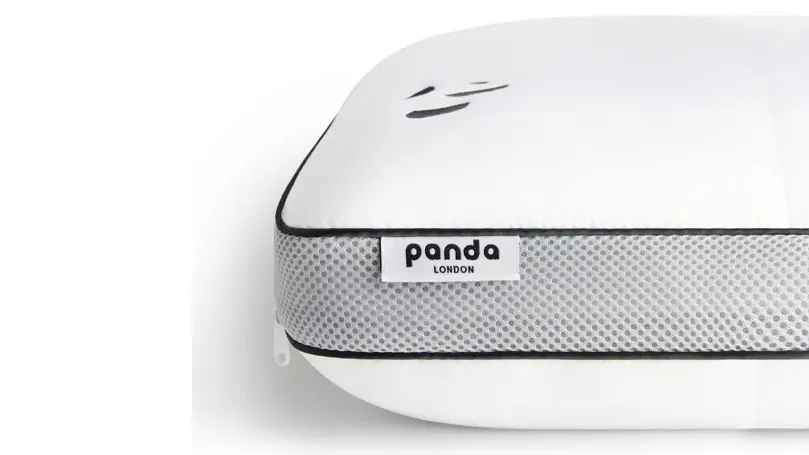 Rayon, bamboo, microfibre, memory-foam core & polyester
Kudos to Panda London for using so many different materials. It is certainly the best approach, but we know how complicated is to make such a product. Rayon has a molecular structure like cellulose and it is also called viscose. As a semi-synthetic fiber rayon can be obtained from different natural sources like silk, wool and cotton. In this case it is bamboo. Outer and inner covers are made of rayon obtained from bamboo.
Charcoal infused memory foam makes the core, while the mesh frame and in-built core protector are 100% polyester. Cover filling is a mix of 80% bamboo microfibre and 20% Nano microfibre.
About 5% of the UK population suffers from allergy. This means that a very large number of customers have one or more allergies and that is why sleep companies have to make hypoallergenic products that allergy sufferers can buy and use without any problems.
Panda Hybrid pillow is completely safe for all those who are allergic to dust, dust mites or certain materials. All materials are 100% hypoallergenic, and are inhospitable to dust mites. Also, this pillow is anti-bacterial, so once you buy it, you can be sure that you are sleeping in a clean and safe environment.
Every time we test one of Panda's products, we have to mention sustainability and eco-friendliness because this company is so dominant in those two areas. The complete source of bamboo they use comes from approved forests. It is organic bamboo, grown pesticide free. It is suitable for children, vegans and everyone else.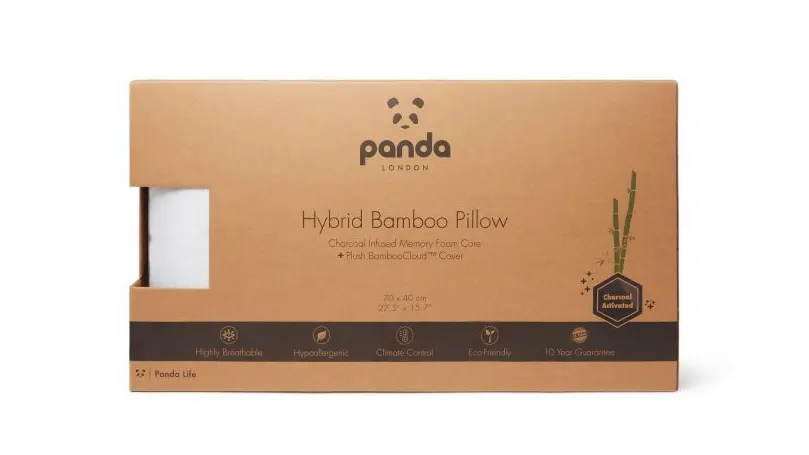 That's not all. They don't just pay attention to bamboo. Each of their products is eco-friendly at every stage of production. Nano microfibre is made from recycled polyester. Pillow is certified to Standard 100 by OEKO-TEX, which is the most important standard in the textile industry and guarantees that the product is free of harmful substances. It is also REACH certified and CertipPur certified.
Temperature control may not have been such an important feature a few decades ago in the UK, but now during the summer we experience days and even weeks when the temperature is over 35 degrees Celsius. Temperature control is of utmost importance for hot sleepers all year round too.
Everyone will be happy to hear that this pillow is great at temperature control, which is not always characteristic of foam pillows. The combination of bamboo charcoal infusion and intuitive bamboo cover makes sleeping on this pillow pleasant even in the middle of summer.
Breathability is part of temperature regulation, but breathability is important for other purposes as well. Thanks to Active O2 Micro-pods™ natural heat retention of memory foam is not a problem anymore.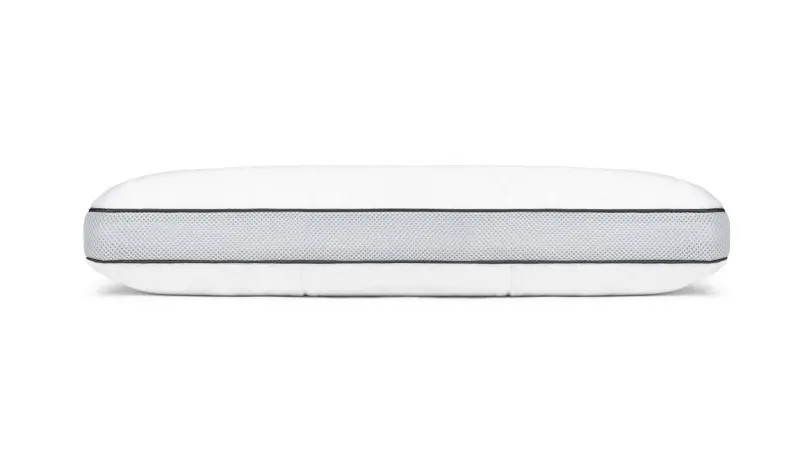 Mesh frame works additionally influence the airflow to be completely undisturbed. Bamboo cover is breathable and cooling too. That's why this pillow gets an A+ for breathability. Importance of breathability goes beyond just temperature regulation. When the pillow is breathable, allergens can't stay inside.
Many of us need enhanced neck support. Neck pain is one of the most common consequences of the modern way of life and sitting for more than 8 hours a day. That is why it is absolutely necessary for us to get neck support while we sleep. Side sleepers need the most neck support, but other sleeping positions also benefit from additional neck support.
This model is highly supportive, for which CharcoCell Foam™ is primarily in charge. It adapts very well and quickly to changes in the position of the head and body. That is feature highly valued by combination sleepers.
You won't need a pillowcase because BambooCloud cover provides everything you need. It is very soft and fluffy for a restful night's sleep. As we have already mentioned, the breathability is excellent. Pillow cover is hypoallergenic. It is easy to remove and then you can wash it in the washing machine. Remember to wash it in cold water or up to 40 degrees Celsius. Mild detergents are recommended. Then hang it dry, do not use a tumble dryer.
10 year warranty & 30-nights trail
We are not aware that any of UK sleep manufacturers offer a 10-year warranty for a pillow other than Panda London. Both Panda bamboo memory foam pillow and Panda Hybrid pillow come with a 10-year warranty. This is really spectacular when we know that the industry average is 2 years. The 10-year warranty guarantees that you will be able to sleep on this pillow for a whole decade without its characteristics changing, which is why this is a great investment.
You have 30 nights to try it out and make sure you want to use it for the next 10 years or more. If you are not satisfied, you can return it and Panda will even cover postage costs. Just be careful not to damage it during trial period.
Review of Panda hybrid pillow
Panda Hybrid pillow is a product launched in July 2022 with the aim of providing different types of sleepers with a perfect night's sleep. We from The Sleep Advisors can confirm that the Panda London company succeeded in its intention. The dimensions of this pillow are 70 x 40 x 13 cm, which are the dimensions that most customers are looking for.
Of course, there is no one-size-fits-all because everyone has different preferences and body types, but this is something as close to one-size-fits-all as possible. Pillow is very supportive and memory foam firmness is medium.
It is probably better for side and back sleepers than for stomach sleepers, but we do not want to imply that it is not good for the majority of back sleepers, on the contrary.
Bamboo, memory foam and polyester are the materials it is made of. The special bamboo charcoal infused memory foam is orthopaedically approved. Panda Hybrid excels in temperature regulation and cleanliness. Bamboo cover is removable and machine washable, also very soft and cozy. The product is eco-friendly and comes with a 10-year warranty. You have 30 nights to test it yourself.
Type: Hybrid
Firmness: Medium firm
Dimensions: 70 x 40 x 13 cm
Weight: 2.2 kg
Removable cover: Yes.
What we like about Panda hybrid pillow
Panda Hybrid pillow offers a perfect balance between support, comfort and pressure relief
Like all Panda's products, it is made in accordance with all eco-friendly standards
Combination of charcoal and bamboo for maximum hygiene and freshness.
What we didn't like about Panda hybrid pillow
The price to quality ratio is nothing short of amazing, but there are customers who don't want to pay close to £100 for a pillow
Off-gassing is present during the first few days, which is to be expected since it contains foam
It probably won't be comfortable for all stomach sleepers because pillow will raise their head too much in that sleep position.
The common problems with Panda hybrid pillow & how to solve them
We were having a hard time singling out any common problem with the Panda Hybrid pillow. Why is it so? Because this product has no major downside nor common problem. The only thing that came to mind was off-gassing.
You will certainly notice the distinctive smell of both memory foam and bamboo when you unpack it. You can solve this minor problem by leaving it to air out for a day or two and that's it. You can also immediately wash the cover, which will reduce the unpleasant smell. However, since you know that off-gassing is not a consequence of dangerous fumes, you can use it straight away without worry.
Check the best alternative to Panda hybrid pillow
Since Panda Hybrid pillow is the newest product on the market, we will need more time to compare it with pillows from other manufacturers. We wanted to make the review available to you as soon as possible, so we compared Panda pillows because we found certain similarities and differences.
Panda bamboo memory foam pillow
Although it is 1 cm thinner compared to the main product of our review, it can still be too tall for some stomach sleepers. However, this difference of 1 cm will make it more comfortable for some other stomach sleepers, so they should take advantage of the trial period and try it. It is made of 3rd generation memory foam, which is uniquely supportive and very durable. It does not lose shape or density over time.
Panda memory foam pillow is encased in an eco-friendly, hypoallergenic bamboo cover that is removable and machine washable. It is certified to Standard 100 by OEKO-TEX. Pillow is highly breathable and heat retention is negligible compared to other memory foam pillows. You can read our more in depth Panda bamboo pillow review. In that review you will find more about Panda toddler pillow and Panda kids pillow as well.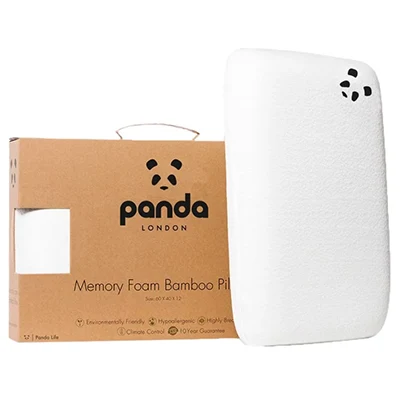 What makes this product better than some other similar ones?
By the time you've reached this part of the review (if you've read it in its entirety), you've probably already come to several conclusions yourself, why this product is better than some other similar ones. We have singled out the three most important features in our opinion – support, safety and durability. Pillows with orthopaedic grade support are usually too firm, but this one is not, it is supportive and comfortable at the same time.
When we say safety, we mean all the certificates and standards it has. All of them guarantee that it is perfectly safe for your health even if you have an allergy. We cannot fail to mention the durability, which is obvious, although it is difficult to prove it for a product that has been available on the market for such a short time. But after all, the 10-year warranty speaks for itself.
How did we test the product?
We were delighted when we were contacted by the Panda London company and offered to be one of the first niche websites, if not the first, to have the opportunity to independently test this product. We consider it a compliment to the efforts made so far to realistically present the products available on the UK sleep market.
Soon the product was at our address and since it was at the top of our priority list, we immediately started testing. We checked the quality of craftsmanship, performed maintenance and durability test. We did not find off-gassing problematic so there was no need to delay overnight testing for a day or two.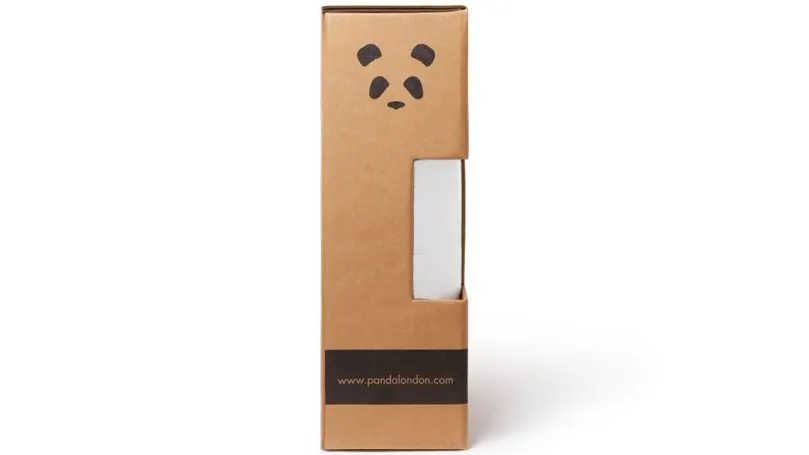 Then we tested it practically non-stop, because at every moment one of the members of our test team was sleeping on it so that this review could be online as soon as possible. When we were sure that we had seen all the features and that different types of sleepers had tested it, all that remained was to write a review.
Overall impressions of the product after the testing
In our opinion this is one of the best hybrid pillows on the UK market. Panda London paid attention to every feature and that's how we got a product that we can't find a single major flaw. The Panda Hybrid pillow is very supportive, which justifies the orthopaedic grade it carries. Different types of sleepers will find it very comfortable as well, which is equally important for a pillow.
Temperature regulation and breathability did not disappoint us. We believe that even hot sleepers will have a pleasant night's sleep during the summer months or in a room with central heating. As far as eco-friendliness and safety are concerned, we expected nothing less from this company, because sustainable products have been their focus from the beginning. In the end, it is always difficult to give the testers' rating of the product, especially when we think about giving the highest rating – 10. Since nothing is perfect, we will give 9.5.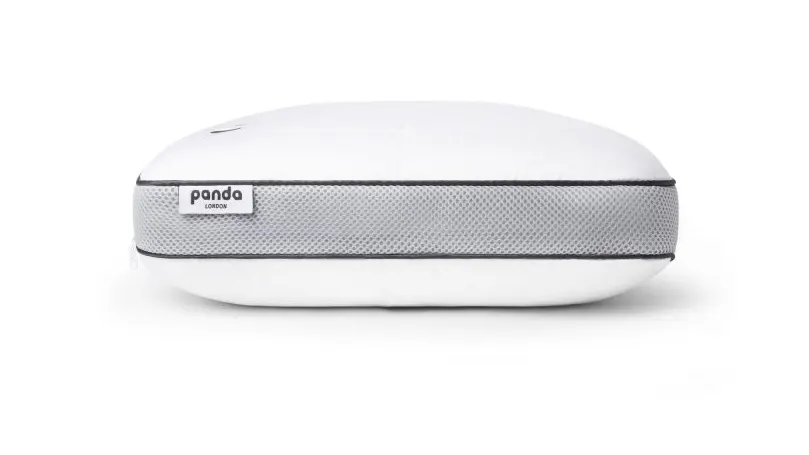 FAQs about your Panda hybrid pillow
Find out the answers to some of the frequently asked questions about your new Panda Hybrid pillow in the final section of our review.
Is Panda hybrid pillow good for back sleepers?
It is perfect for back sleepers in every way, so if you are sleeping on your back, we are sure you are going to be thrilled with it.
Should stomach sleepers sleep on Panda hybrid pillow?
Most stomach sleepers will find this pillow comfortable, but there will be a few exceptions.
Will side sleepers find Panda hybrid pillow comfortable?
Yes, Panda Hybrid pillow is comfortable and supportive for most common sleep position.
Does Panda hybrid pillow have off-gassing/unpleasant smell?
It does, but smell is going to disappear in the twinkling of an eye and you don't have to worry, it is not dangerous at all.
Can I use Panda hybrid pillow right away?
Yes, you can use it right away if you don't mind off-gassing.
Is Panda hybrid pillow ergonomic?
No, Panda pillow does not have ergonomic shape, but rather regular pillow shape.