Dormeo Memory Plus Mattress Review - A Great Affordable Hypoallergenic Pick
Dormeo is one of the world's leading mattress companies and has dozens of mattresses in its offer, making them among the best-selling on the market in the United Kingdom too. Dormeo Memory Plus mattress looks promising, so The Sleep Advisors tested this mattress and in front of you is a detailed review.
Who is Dormeo Memory Plus mattress for?
It is suitable for all sleeping positions but will probably be most comfortable for side sleepers, but also for back sleepers, while many stomach sleepers will find it suitable as well, primarily those who are lighter than those who weigh over 85 kilograms.
Due to great breathability thanks to cellular structure providing efficient air circulation, ultimate anti bacterial antimicrobial protection, it is also good for allergy sufferers and kids with asthma.
Add a header to begin generating the table of contents
What do we use this product for?
We use this mattress for support and pressure relief while we sleep. Memory foam is great because it adjusts to the shape of our body, thus providing us with support and comfort at the same time giving us great night's sleep. It also puts our neck, shoulders and hips in the correct position and thus the spine alignment will be achieved during whole night. This Plus memory foam mattress is great at:
Anti bacterial, anti dust mite protection
Ensuring an optimal airflow
Providing enough support to all sleepers, mainly for back and side sleepers
Full body contouring
Keeping your neck, shoulders & hips in the correct alignment.
Is Dormeo Memory Plus mattress an upgraded version of a previous Dormeo Memory Classic mattress?
Dormeo Memory Plus mattress is an upgraded version of Dormeo Memory Classic mattress and the biggest difference is that Dormeo Memory Plus mattress is three centimeters thicker. It has an additional 1 cm of memory foam and an additional 2 cm of Ecocell foam that translate into improved comfort and support.
Dormeo Memory Plus mattress is a bit softer which is a difference side sleepers will feel most.
Features you should know about Dormeo Memory Plus mattress
We will first focus on the memory foam layer and Ecocell layer that make up the heart and soul of this mattress and that is why we believe that these are the most important features you should know about Dormeo Memory Plus mattress. After that we will say something more about air vents and hypoallergenic properties that are giving you hygienic sleep surface.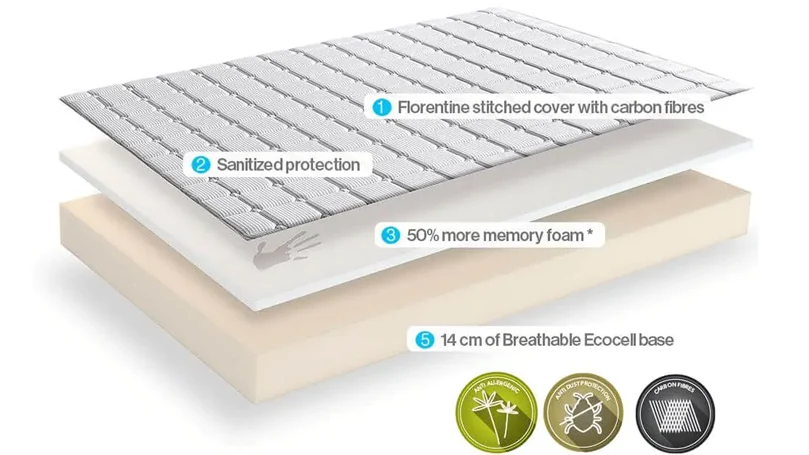 3cm NASA-inspired memory foam layer
You may think that you will not even feel this layer of memory foam because it is only 3 cm thick, but since it is a special memory foam that was originally designed for NASA, you will certainly feel how this mattress is perfectly shaped towards your body. And this layer is responsible for that, which will mold under the influence of temperature and weight of your body.
Many years of work on creating this memory foam have brought us soft and supportive memory foam, and the best balance between those two characteristics is achieved with the right size molecules.
Ecocell foam is the next generation foam created by Dormeo. Ecocell foam has a 3 dimensional cellular structure providing a significant improvement in the field of breathability has been achieved. Air circulation is undisturbed and that is why it is much more pleasant to sleep on Ecocell foam than on regular memory foam.
Ecocell foam is very elastic and pressure relieving.  Ecocell foam is very durable so it is permanently elastic. This layer is 14 cm thick and in addition to abovementioned characteristics, it is also important for isolating the movements of another person in bed.
Air vents for improved air circulation
You will notice a total of 4 holes on the sides, two on each side. These are air vents that have been implemented to further improve air circulation throughout the mattress. Due to Ecocell foam and air vents, this mattress is so breathable and frequent choice of hot sleepers. Also it gives you anti dust mite protection.
Anti dust-mite and anti-fungal & hypoallergenic protection
No matter how good a mattress or any other sleep product is, if it is not hypoallergenic it significantly limits the potential number of customers because a lot of people suffer from allergies. This is not something to worry about when buying Dormeo Memory Plus mattress because it is hypoallergenic.
Cover is also infused with the protection that will protect you from bacteria, mites and fungi. This protection is called Sanitized protection and these are actually carbon fibers that are woven directly into the cover. Carbon fibres create a barrier ensuring a hygienic sleep.
Review of Dormeo Memory Plus mattress
Dormeo Memory Plus mattress is 17 cm thick and consists of two layers. The first layer is 3 cm thick NASA-inspired memory foam, and the second layer is Ecocell foam 14 cm thick and has 3 dimensional cellular structure. These two types of foam together make this mattress comfortable, supportive and pressure relieving.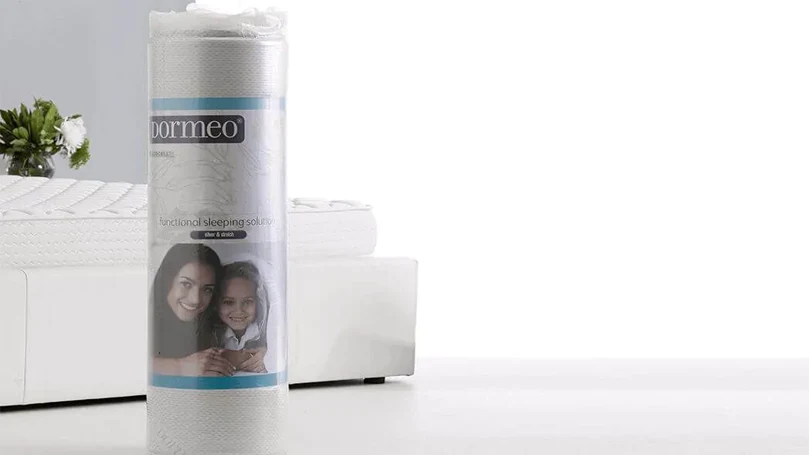 Due to the structure of Ecocell foam, as well as the 4 air vents that are located on the sides, this mattress is highly breathable and is therefore one of the most suitable foam mattresses for hot sleepers. Overall quality and durability are great. It is available in 5 different sizes. It is rated 'Best Budget Mattress' by the Daily Mail.
Type: Memory foam
Firmness: 7/10
Thickness: 17 cm
Sizes: Single, Double, Small Double, King, Super King.
Warranty: 15 years. 
Support
Hypoallergenic
60 night money back guarantee and free delivery.
Mattress cover is not removable
Some customers will find it too thin
A bit of off-gassing
A bit more expensive when compared to similar products.
What we like about Dormeo Memory Plus mattress
Two types of high quality foam that are responsible for the great support, breathability and comfort of this mattress.
It comes with a 15 year warranty which is literally fantastic and speaks volumes about quality.
It is neither soft nor hard, so medium firmness will suit most customers.
What we didn't like about Dormeo Memory Plus mattress
Just because it is often on sale can be classified among the "budget mattress" otherwise it is quite expensive
A thickness of 17cm will not satisfy some customers, especially those who weigh more
The cover is not removable, which significantly complicates maintenance.
Check the best alternative to Dormeo Memory Plus mattress
If you want to consider an alternative to Dormeo Memory Plus mattress, we recommend that you take a look at the following product because it is also high quality and worthy of your attention.
Silentnight 7-Zone Mattress
If you want a thicker mattress than Dormeo Memory Plus mattress then a Silentnight 7-Zone mattress that is 3 cm thicker is a very good choice. It is very durable product, so you won't be disappointed at with its overall quality.
The Silentnight 7-Zone mattress is very comfortable and is one of the best on the market when it comes to pressure relief. Support is good and fits all sleeping positions. Motion insulation is great so it's good for couples, and it's also affordable.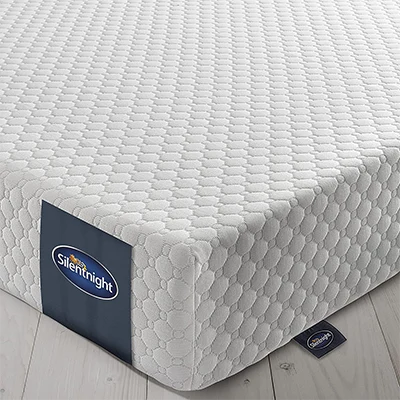 Motion isolation
Pressure relief
Free delivery.
Off-gassing
Durability
Non-removable cover.
Consider Simba Hybrid Pillow f you are buying Dormeo Memory Plus mattress
This is the third time we mention NASA in this review, but you should know that the Simba Hybrid pillow is also inspired by NASA technology so they are frequently bought together.
In the middle of this pillow breathable and lightweight Nanocubes are located and you can add or remove them, depending on which loft you need. It has 4 more layers, and in addition to polyester materials, cotton was also used for Simba Hybrid pillow. It is eco-friendly and CertiPUR certified.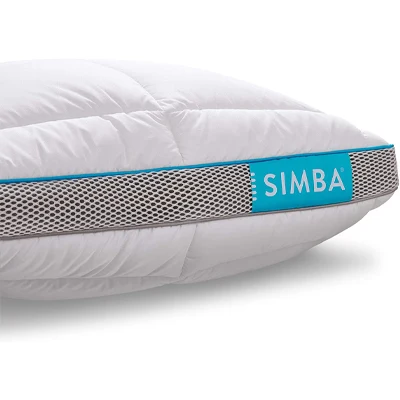 Breathability
Removable Nanocubes
CertiPUR certified.
Only one size
A bit more expensive
Some customers may find it too soft.
What makes this product better than some other similar ones?
We single out breathability as the main feature that makes Dormeo Memory Plus mattress better than some other similar ones. Air circulation is significantly better than most other foam mattresses and this is where Dormeo has managed to make a big improvement with this mattress. And not just with this model, but generally with various 3D foam structures that Dormeo has implemented in numerous other mattresses you can find in its offer.
How did we test the product?
Dormeo company decided to cooperate with couriers and not for its own delivery service, which occasionally results in you having to wait a long time for Dormeo products. But certainly the best situation is when you buy a Dormeo mattress, because it is delivery in most cases 5 to 7 days, and you get free delivery.
Our Dormeo Memory Plus mattress arrived on time and when it arrived, we were surprised at how small the box was. Dormeo Memory Plus mattress arrives at your home address vacuum packed, to be completely protected from all external influences. Since it is crammed into such a small box, you will probably think that it will take days for it to reach its full dimensions, but once you unroll it, you will see that it will happen relatively quickly. Sure, off-gassing is present, but it won't linger for too long. You will feel a strong smell only after unpacking, and then you will be able to sleep on it without being bothered by off-gassing.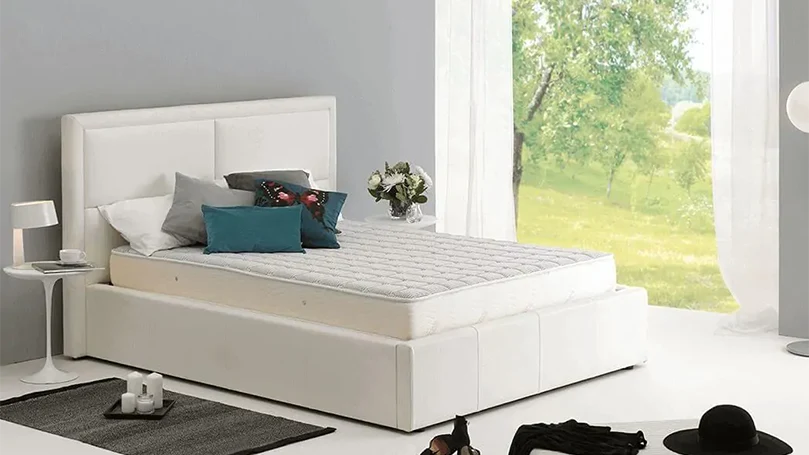 Dormeo Memory Plus mattress is 17 cm thick, so when you put it on the bed frame it will probably look thin, but once you lie on it, you will realize that it is very comfortable. It will shape towards your body and remember the contours, and will provide you with support as well as pressure relief. After the overnight test, we were very pleased with the performance of this mattress, and it is equally comfortable for one person as it is for a couple. Remember that you have a 60 night trial, so you can practically do 60 overnight tests and be completely sure if this is the right fit for you and whether it will give you better night's sleep.
Since the cover is non-removable we could not do a cover wash test, so we recommend that you use bedding and vacuum the mattress from time to time.
FAQs about your Dormeo Memory Plus mattress
If we failed to answer some of your questions during the review, we will do our best to do so in our FAQs section where you can find out some more useful information about Dormeo Memory Plus mattress.
How do I clean my Dormeo Memory Plus mattress?
Since there is no removable cover, all you can do is vacuum it and spot clean with lukewarm water and detergent.
Is Dormeo Memory Plus mattress delivery free of charge?
Yes, free delivery in United Kingdom is included when you buy Dormeo Memory Plus mattress.
Do I get a trial period before I buy Dormeo Memory Plus mattress?
You have 60 nights money back guarantee to try the Dormeo Memory Plus mattress and decide if you want to keep it.
Does Dormeo Memory Plus mattress come with a warranty?
Dormeo Memory Plus mattress comes with a 15 year warranty.